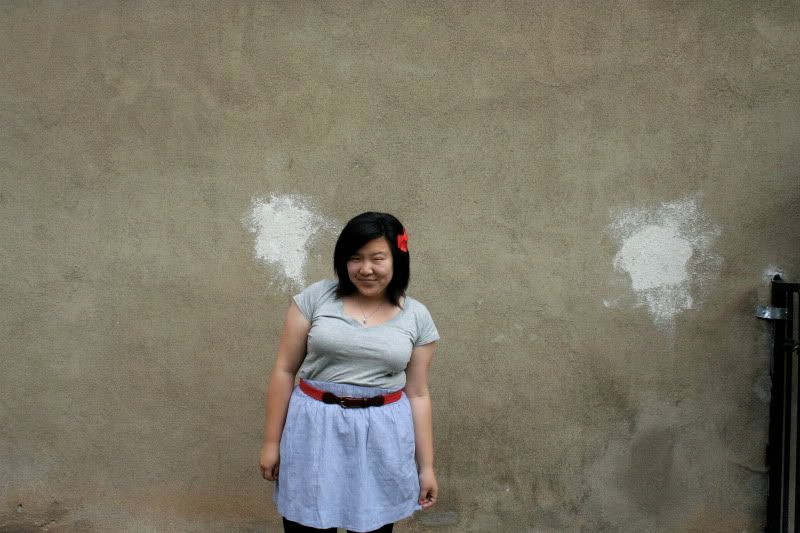 Hello!
I hope everyone had a wonderful holiday weekend! Can someone please tell me why it's July and I'm back in tights? It even rained today. I'm so confused! The sky doesn't start clearing up until 3 or 4 in the afternoon nowadays. June's over and so should the June gloom. Please Summer, I want my sunshine and my tan! I feel as if Mother Nature sent out the wrong weather to the West and East Coasts.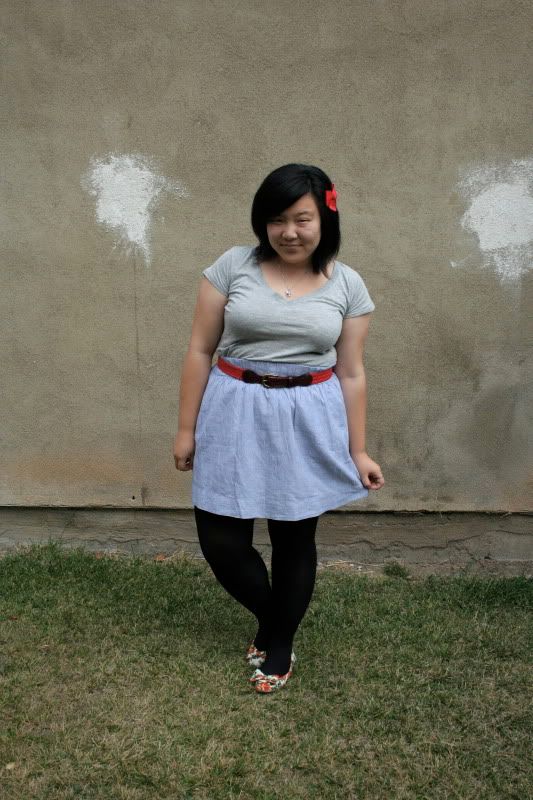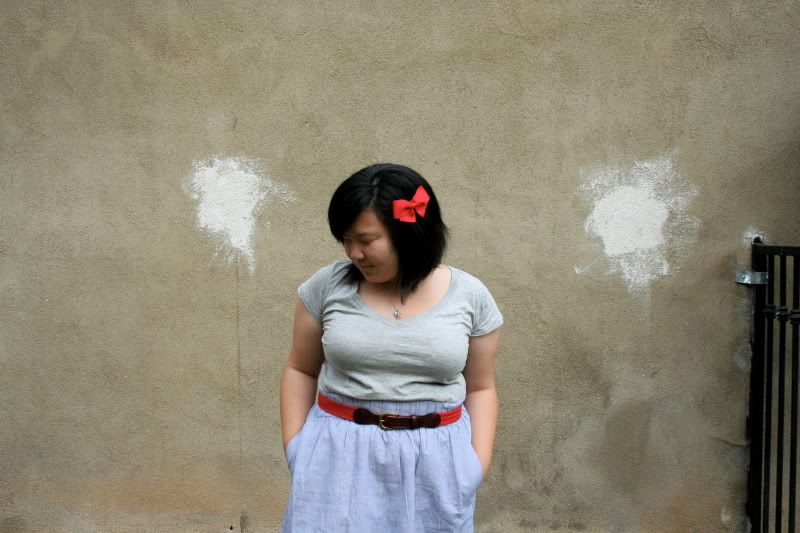 I'm sorry again for not posting and not being able to visit your blogs. I even missed my Sunday Inspiration post! It's been a hectic and emotional couple of days, and I'm relieved they're behind me. But since I am now working 4 or 5 days a week, I'm not really sure how I'm going to be able to blog as often as before. I have a hideous work uniform and after work, I'm not really up for dressing up. Don't worry though! I'll find a way, just give me some time to adjust because I love blogging and have felt so weird without it.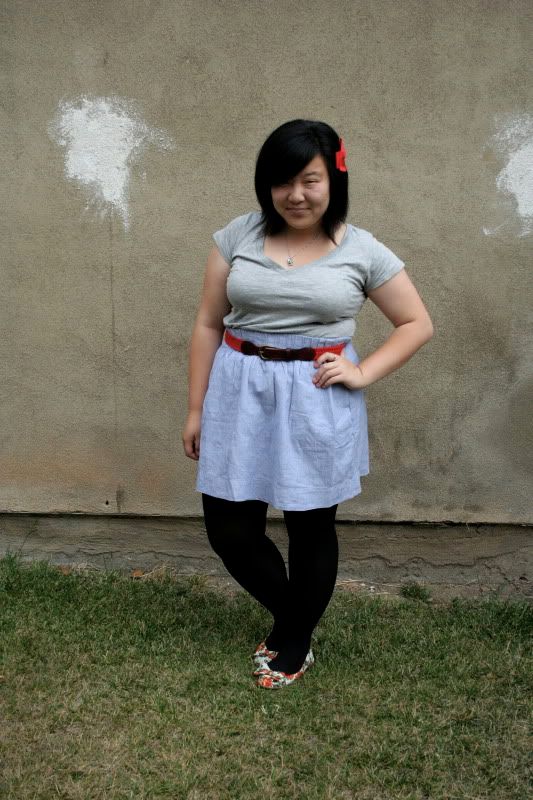 One good thing about working so much now is the increase in money I have! I already have a list of things I want to save up for, like camera lenses, a leather backpack, and for future trips. In a way working 5 days and having class the other 2 days makes it harder for me to spend the money that I do make, which is good. I just wish it weren't so easy to buy things online...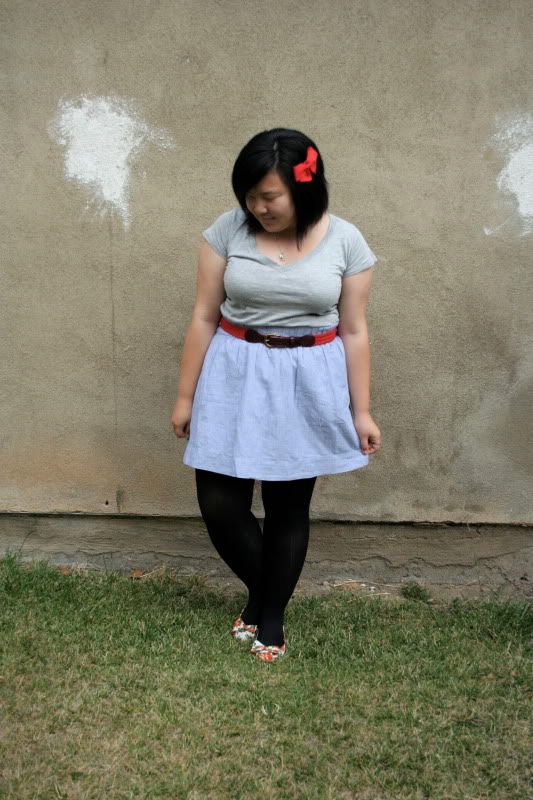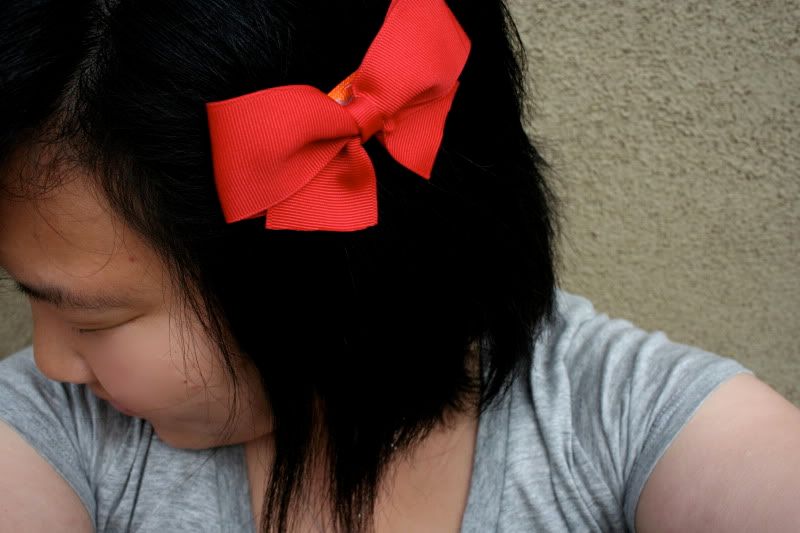 I know I'm a little late on the chambray trend, but I finally found my chambray skirt at J Crew when they were having a huge sale. I remember seeing this skirt months ago and have been stalking it in the store. I'm so glad I waited. My skirt collection has grown quite a bit in the past few months, and I have another one on the way from the
Hautelook
American Apparel sale. I also finally found my red bow on Etsy! I think red bows go with any and every outfit and I think I want to collect a few more. So many popped up on Etsy during Fourth of July weekend and I hope they're still there for my taking!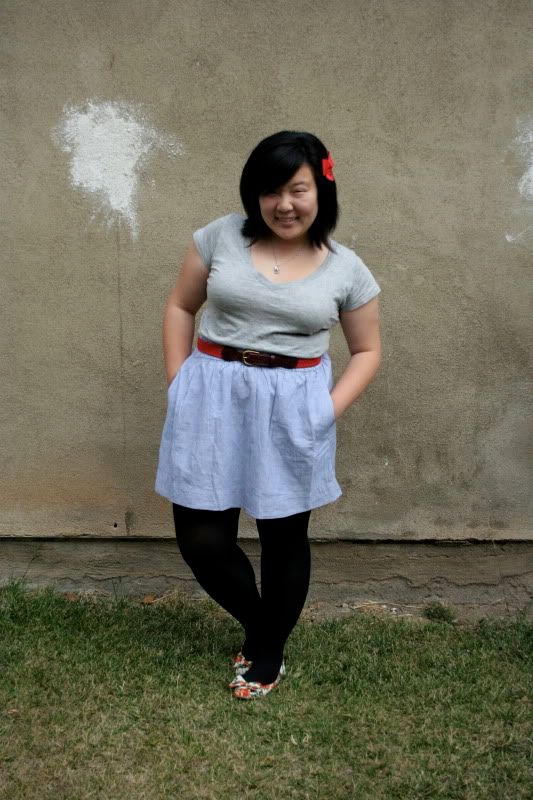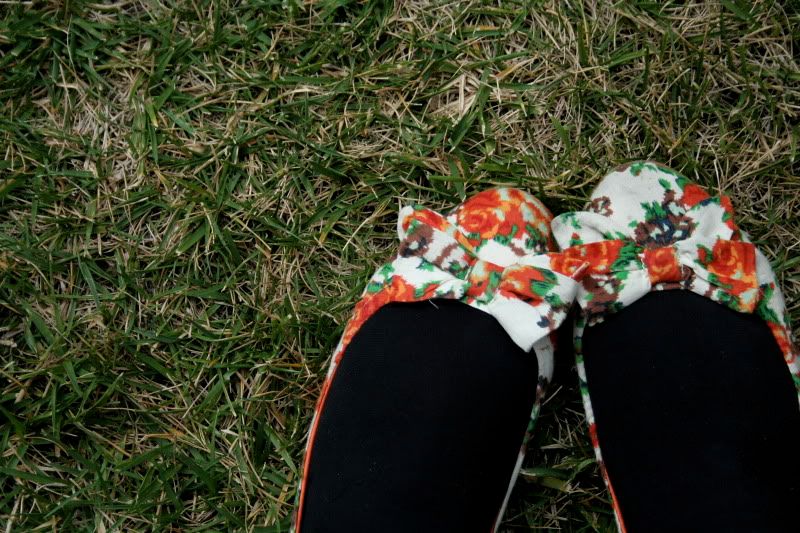 The UPS truck just came by and delivered my wicker basket! I can't wait for the bell to arrive in a few days too! I'm not sure how I'm going to paint it mint green yet. Doing it myself seems so tedious since I have to take it apart and then put it back together, so I think I'll just have to search for a cheap place to do it.
Oh also, I've been featured in Style Sample Magazine, check it out
here
!
Until next post,
Jasmine
outfit:

chambray skirt -- j crew; gray t-shirt and floral flats -- f21; red bow --

etsy

; tights -- h&m; red belt -- uo