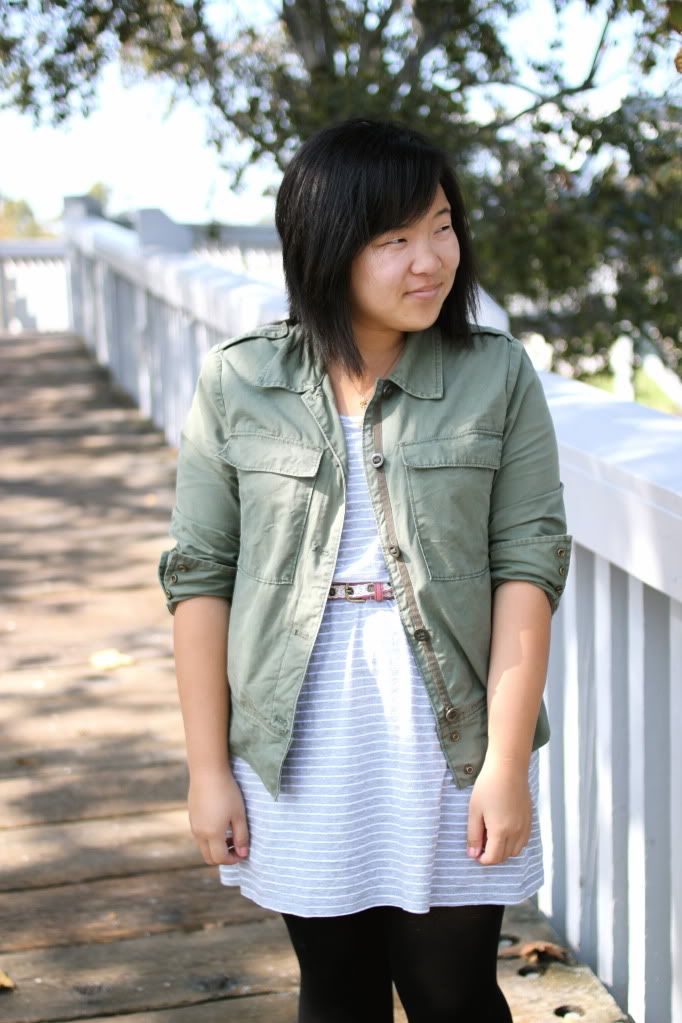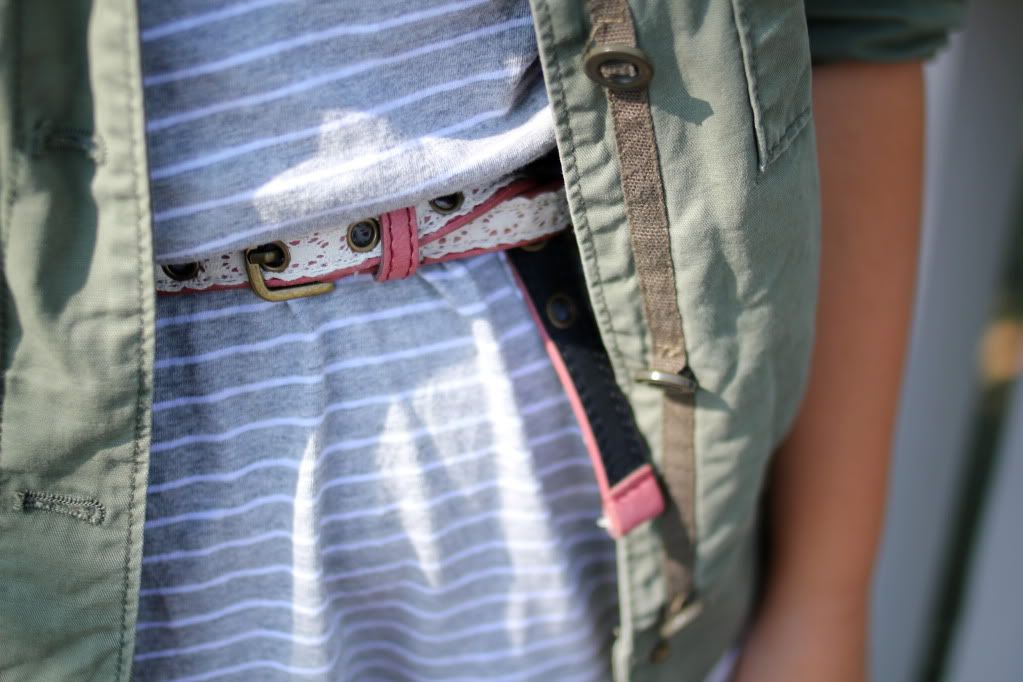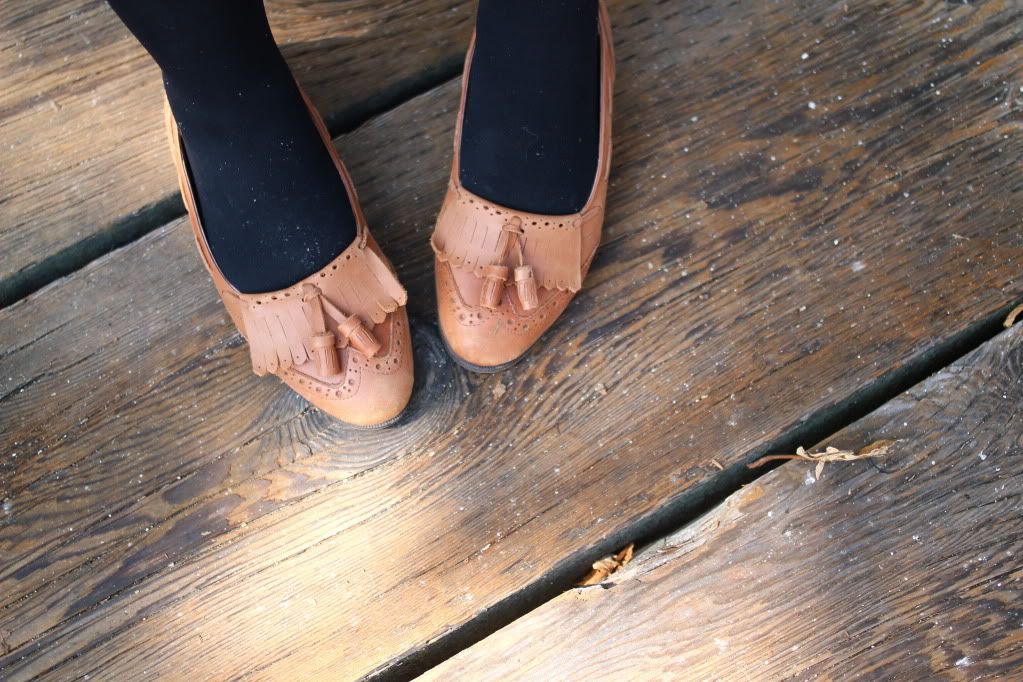 Hello!
This military green jacket from Gap has definitely been my most worn item this Fall. It just seems to go with everything and anything. I'm starting to think I might just need another one since you guys might get sick of seeing it here on my blog. I have even been wearing it more than I wear cardigans, which is ludicrous seeing as how I have over 20 cardigans and only just got into jackets.
It's now the Friday before Halloween and I'm really starting to stress over costumes. Like I said before, I'm not really a Halloween person. I mean as a kid, I went trick-or-treating once and that was just up and down my own street. My parents turn off all the lights and pretend not to be home every year. So having it be such a big deal at work for the first time is a little strange for me. Since I'm not really big on Halloween, I'm really trying to find a costume within my closet, but I'll be going shopping today or later this weekend so we'll just have to see what I come up with.
Have a wonderful weekend everyone!
Until next post,
Jasmine
military jacket - gap
grey dress - cotton on
loafers - aldo
lace belt - cotton on