Hello!
I'm not sure if this is the most flattering outfit ever, but we live and we learn. I wish my shorts were a bit looser, but they're not meant to be high-waisted--I'm just short, anything can be high-waisted . I do like the color scheme though. Originally I was going to wear it with my white striped top, but it looked too Valentine's Day-ish for me. So romantic patriotism it is then.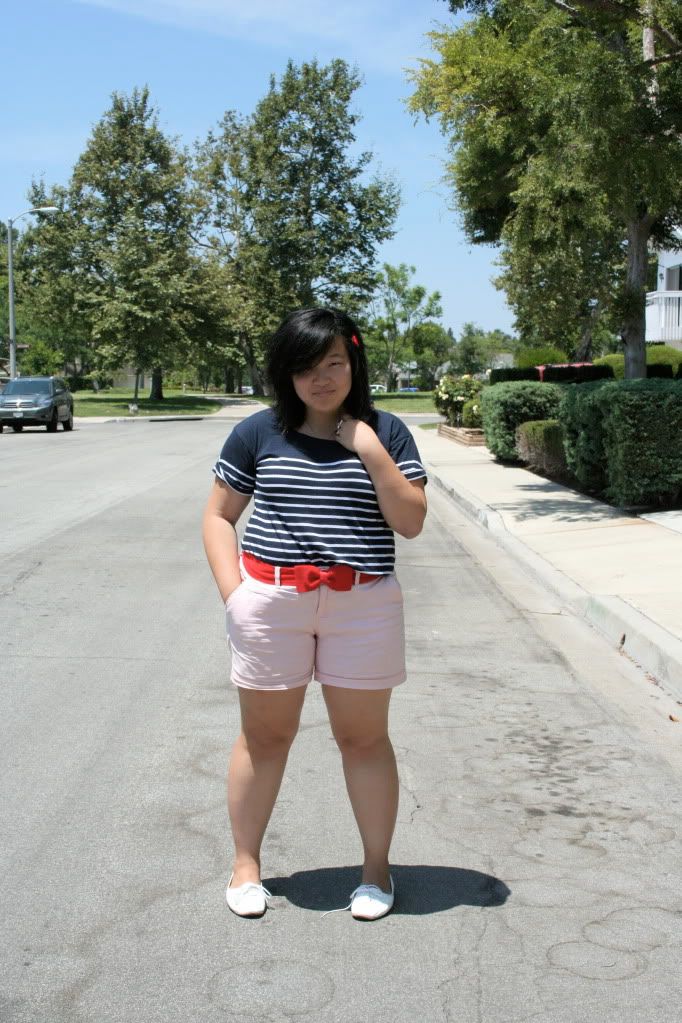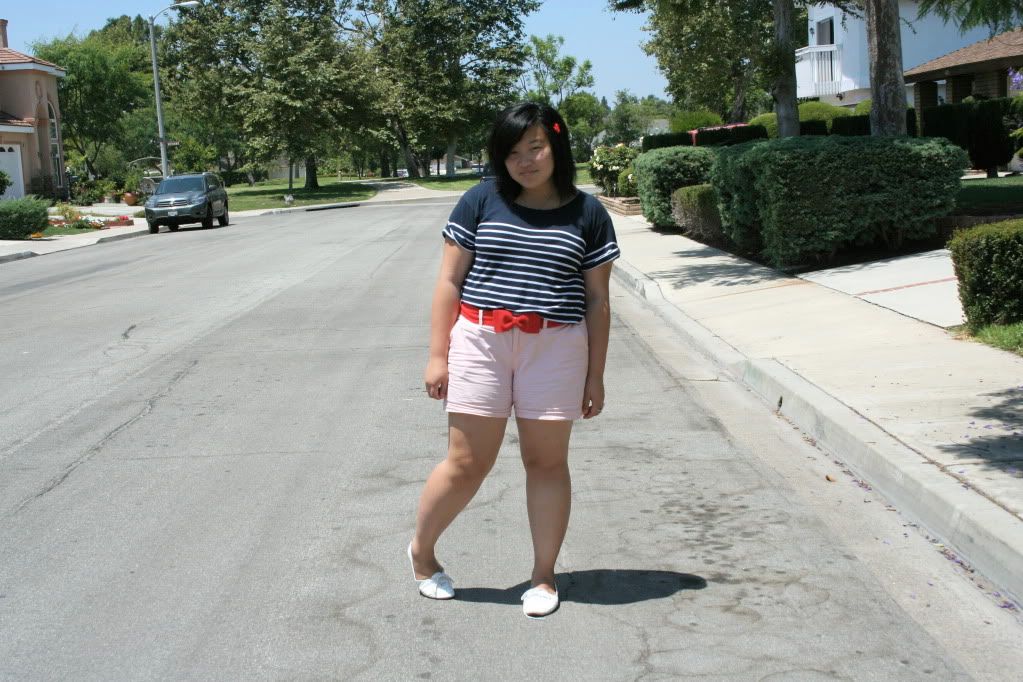 These shorts are definitely a challenge to style, but I'm also pretty surprised I'm wearing them for the first time so late into my challenge. In the Fall and Winter, all I ever wore was shorts (with tights of course); now I'm always in skirts and dresses. I was hesitant in putting these into the mix, but I didn't want all 21 looks to be variations of a top and a high-waisted skirt like it has been up until now. Next time, I think I'll choose a romper instead. To me, shorts without tights is so boring, and to wear them normally just isn't blog worthy. I need to find a pair of flattering high-waisted shorts or find a different way to wear shorts, because dressing so girly everyday is a bit exhausting. Any suggestions on how to style these shorts again for the challenge? You can see my 21 items
here
.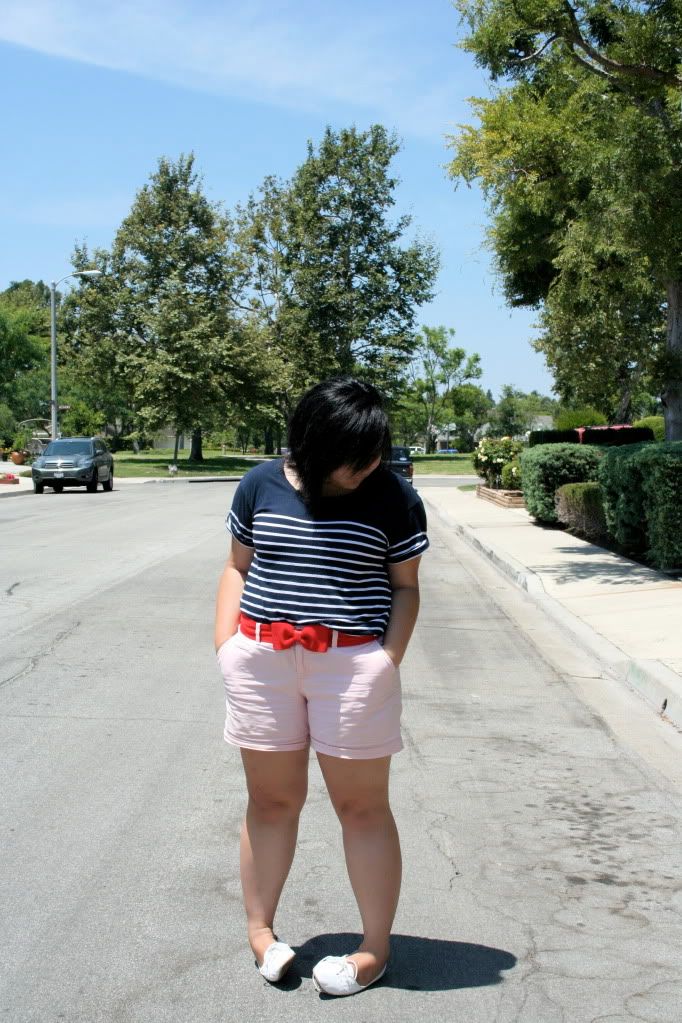 I'm leaving for work soon--with a huge bow on my head might I add. I just want to see if they dare tell me to take it off. A little immature, passive aggression never hurt anyone right? I'll update you all tomorrow. Wish me luck!


16/21
Until next post,
Jasmine
outfit:

navy striped top -- gap; red bow belt -- h&m; pink shorts -- old navy; white oxford flats -- aldo; red hair bow -- etsy; bow ring -- f21