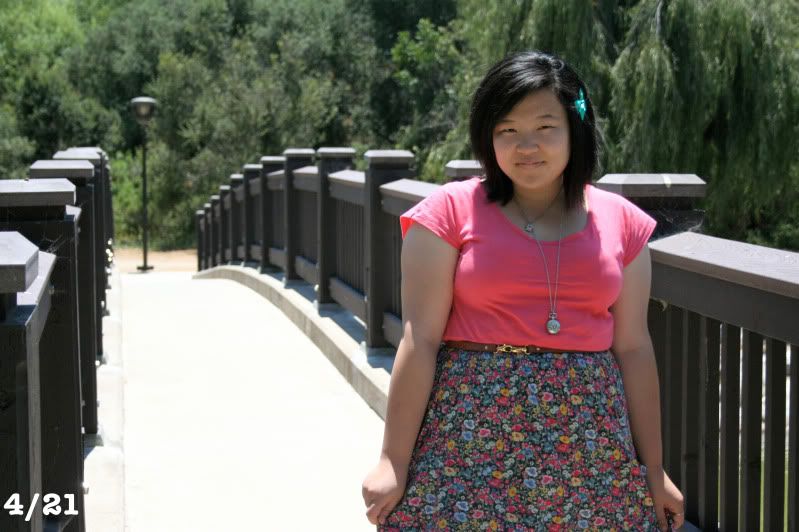 Hello!
So this is my fourth look. Four is my lucky number, mostly because I was born on the fourth of December and because I love this outfit despite all the elastic (from the dress and the skirt) suffocating my waist in this 90-degree heat. You've all seen this skirt before. I remixed it a lot when I first got it. I think I included it into the mix just so I can pair it with this top/dress. This is my first remix of the challenge. Let's hope I can keep it going.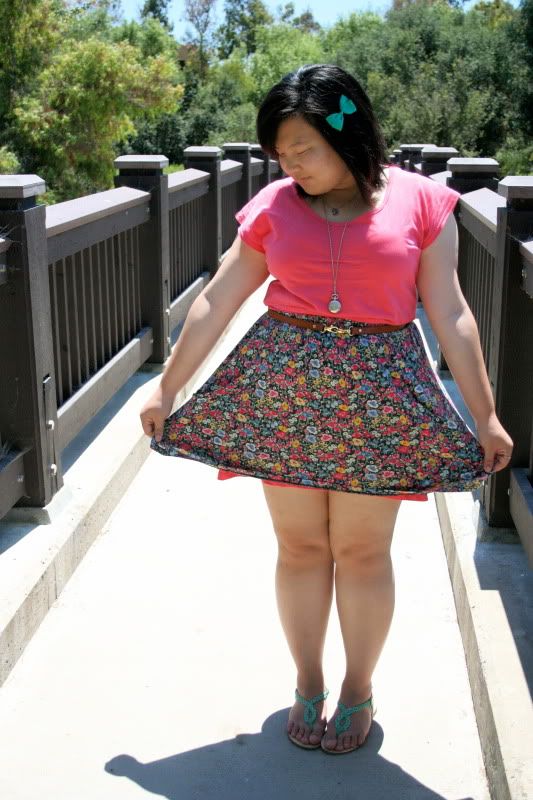 My days have become pretty routine lately. I hate and love routines. I love the stability, but I hate the monotony. What was once time spent going shopping is now spent searching for photo locations and taking photos, followed by hanging out at home or in a bookstore. I'm the type of person who gets bored easily, so I hope some spontaneity is thrown my way soon, the good kind of course. Today's location? A national park--you know the snazzy ones where you have to pay to get in? There's one next to my university! Except we cheated the system by parking in a community across the street and walking over. As much as I love my blog, it's not worth paying $8 just to snap some photos.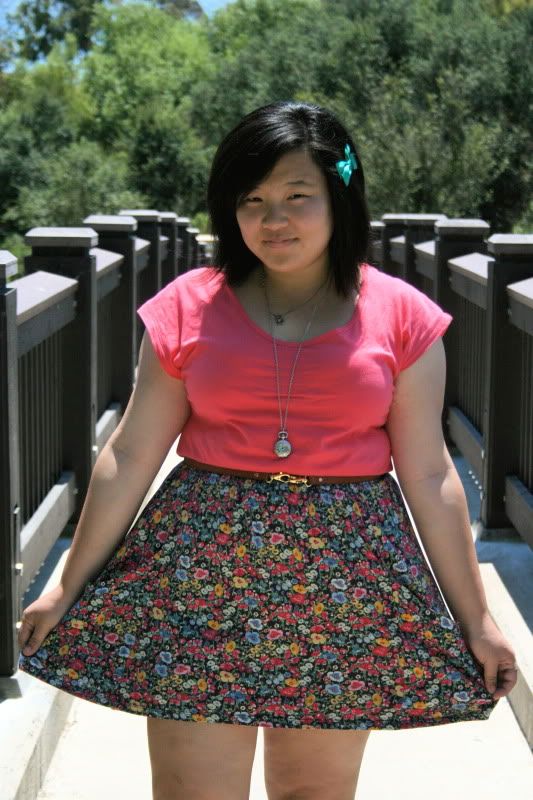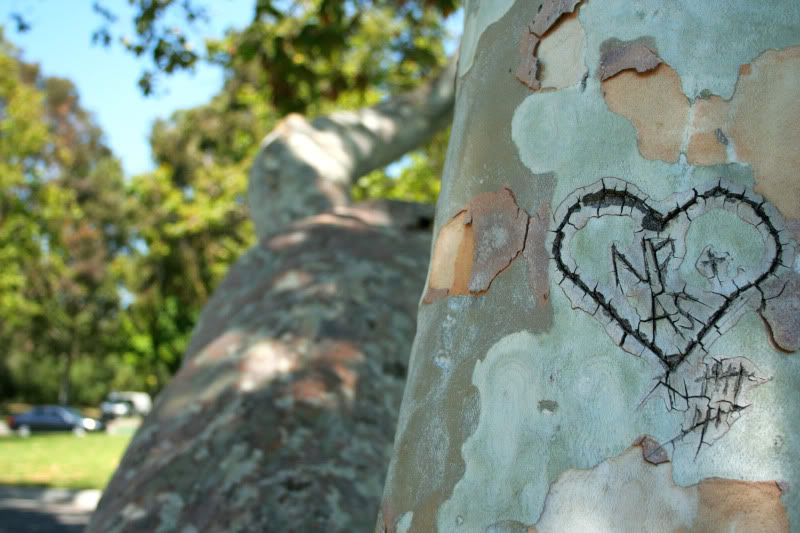 I can't believe I used to dislike dresses. They're so incredibly versatile and so easy to slip on in the morning. I love how smart and creative bloggers have become lately, like a dress is no longer "just" a dress--it can be transformed into a skirt or a top. A scarf is no longer just a scarf; in fact, I've come to think that it looks better on our heads than around our necks. I remember while I was getting ready for this challenge, I told Robert I should just buy 21 dresses and be done with it. But that would've been too easy huh?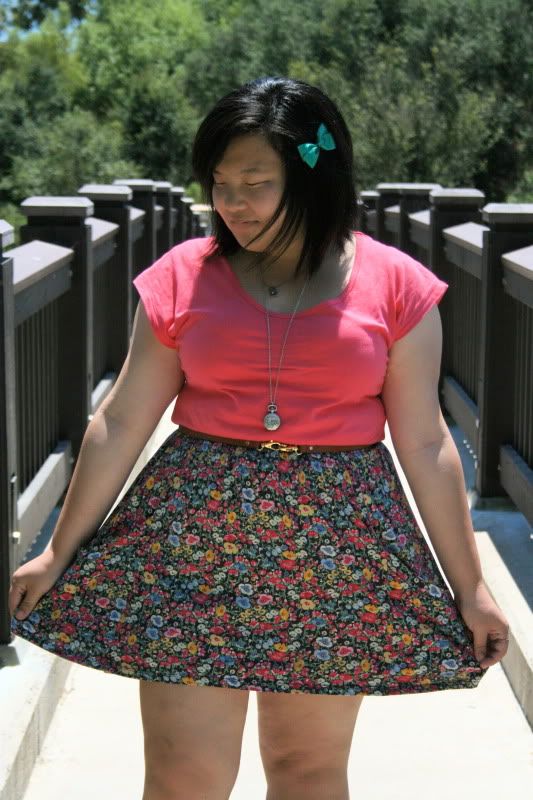 I have no idea why I keep pulling out my skirts like I'm about to curtsey in all my pictures. I think it's my inner-princess coming out. I will try to reign her back in tomorrow. Robert says I need to come up with more creative poses and I wholeheartedly agree. I need to watch some ANTM for inspiration.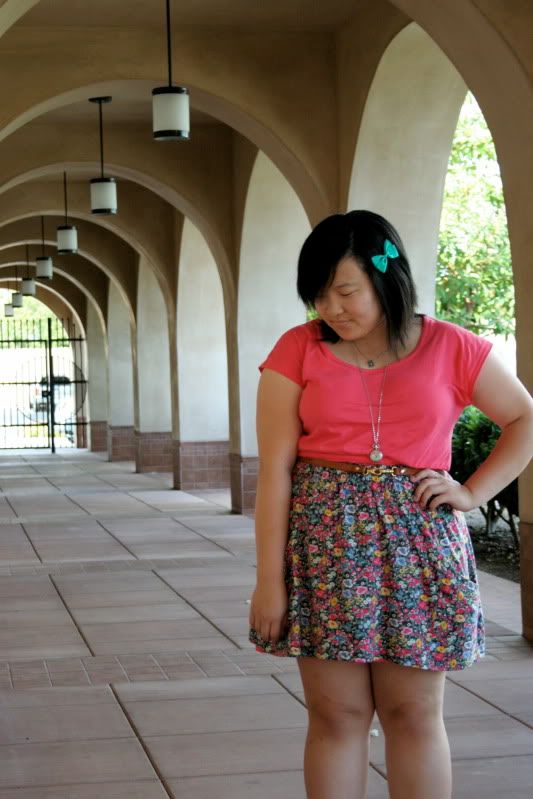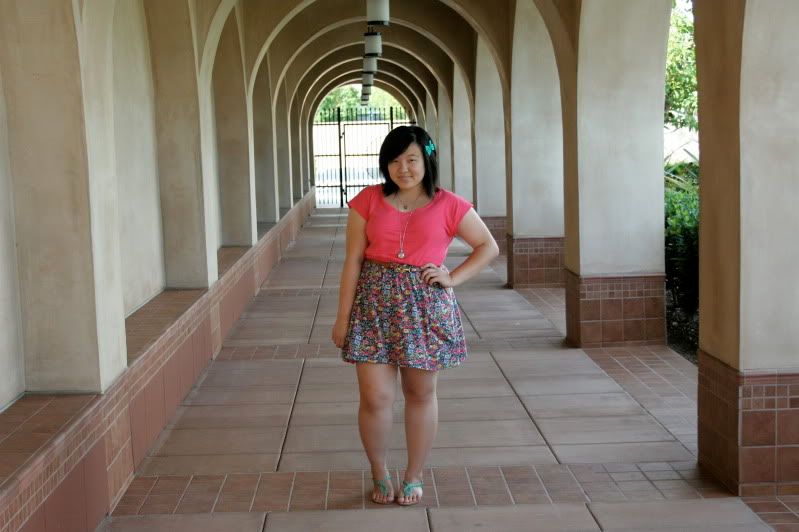 The last three pictures were taken at my post office. Yes--my post office! Isn't it pretty? I wasn't too happy with the first set of photos so I made Robert take some more after I shipped off a package. It's weird that I ended up choosing more photos from the first set. Ah well, I'll have to do a proper shoot at this post office one day because the other arched hallway is even prettier! I love arches.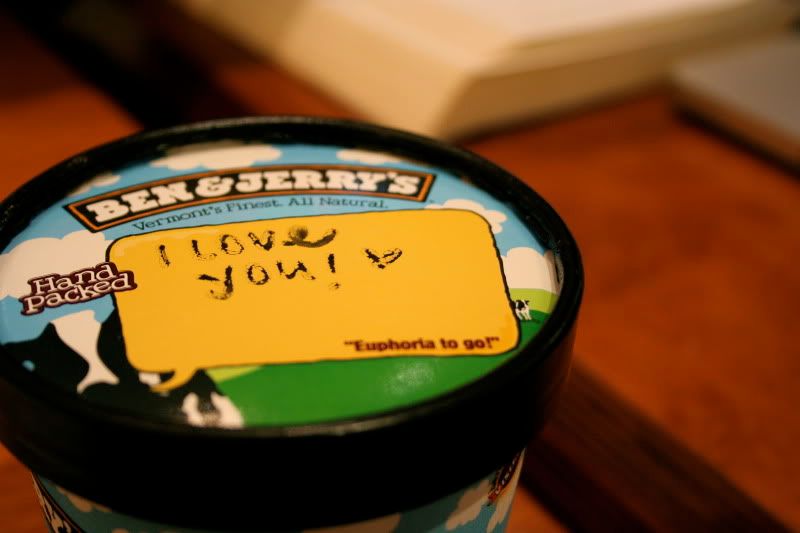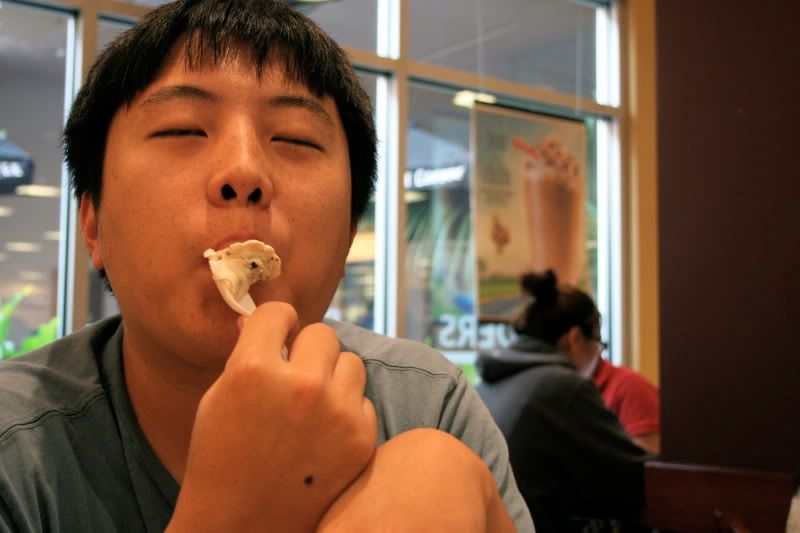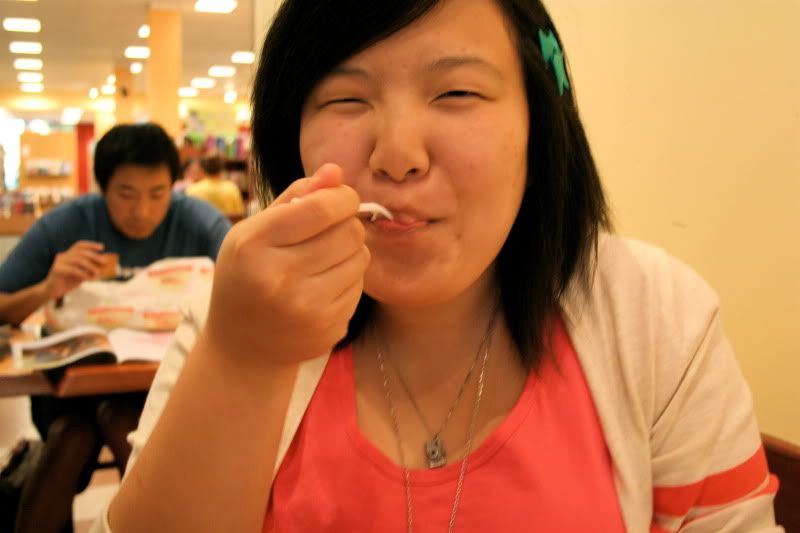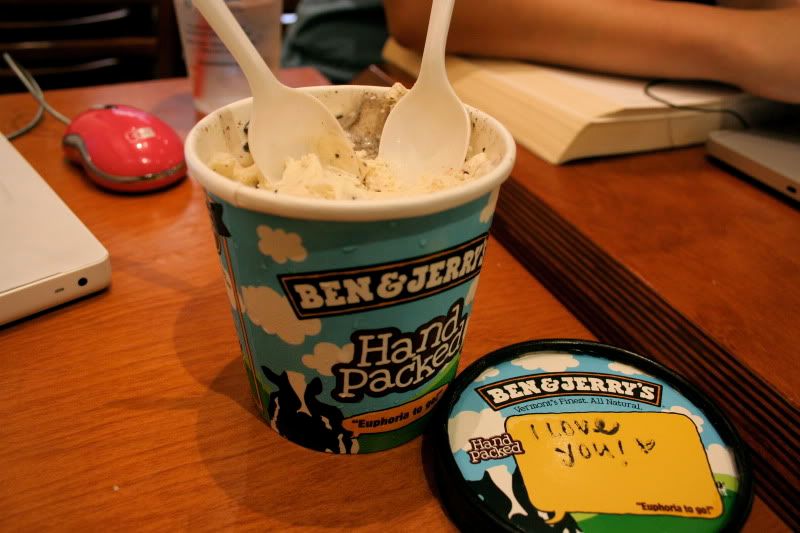 To thank Robert for taking my photos all week, I treated him to ice cream. I got our usual--half mint chocolate chip (his favorite) and half cookies n' cream (my favorite). Yum! Tomorrow is Friday! This week felt super long, maybe it's because of the heat. I have Saturday off again!
4/21
Until next post,
Jasmine
outfit:

top/dress -- cotton on; floral skirt -- zara; green sandals -- uo; belt -- purse strap; green bow -- h&m; clock locket -- ae