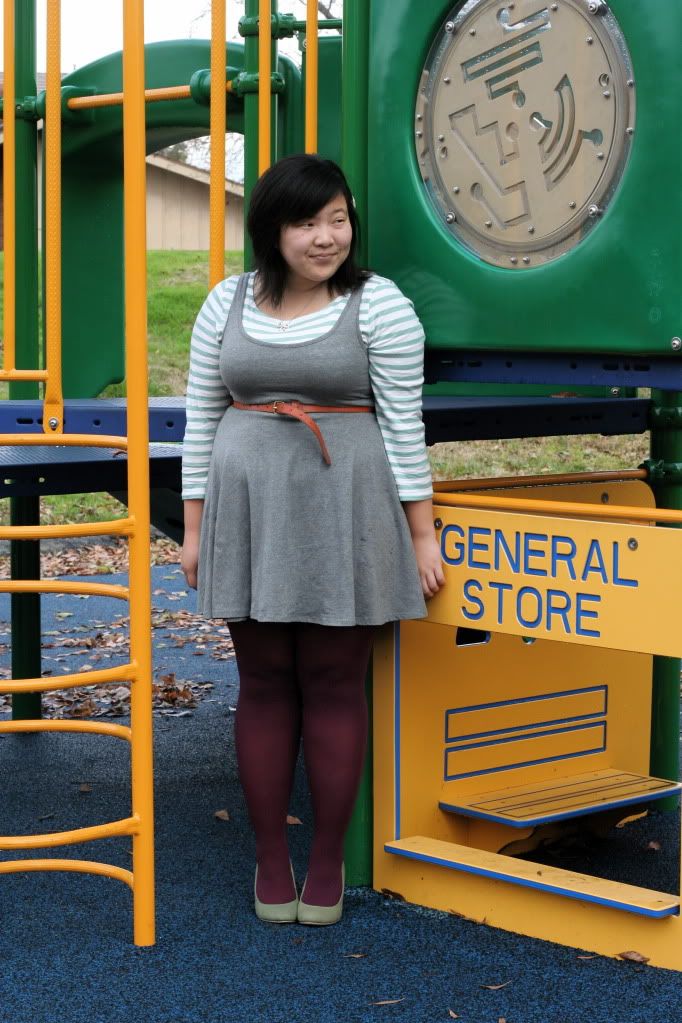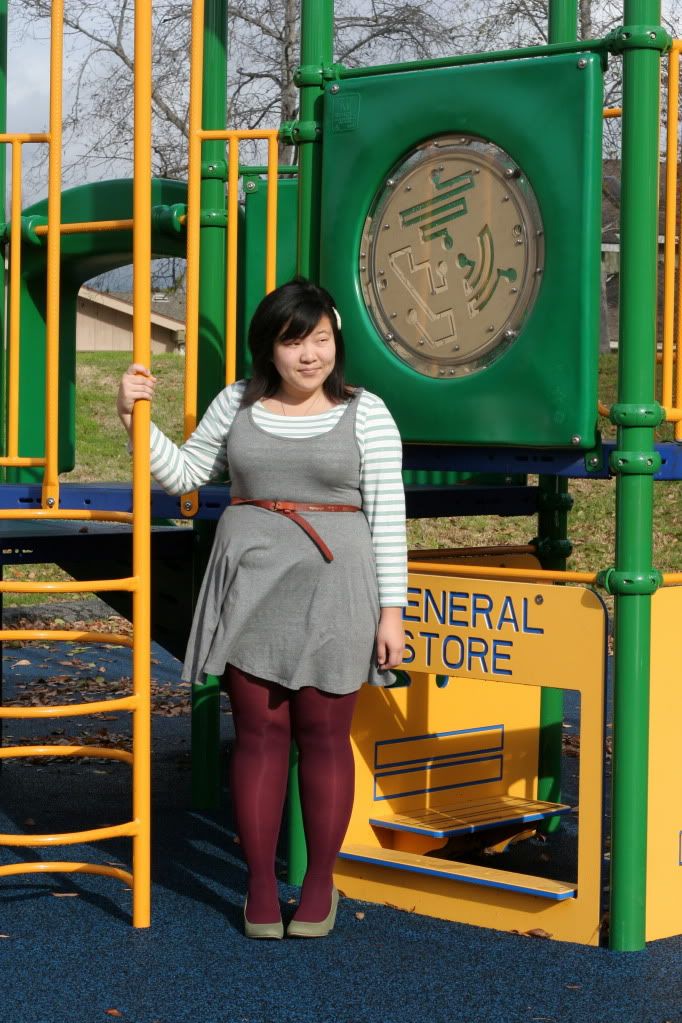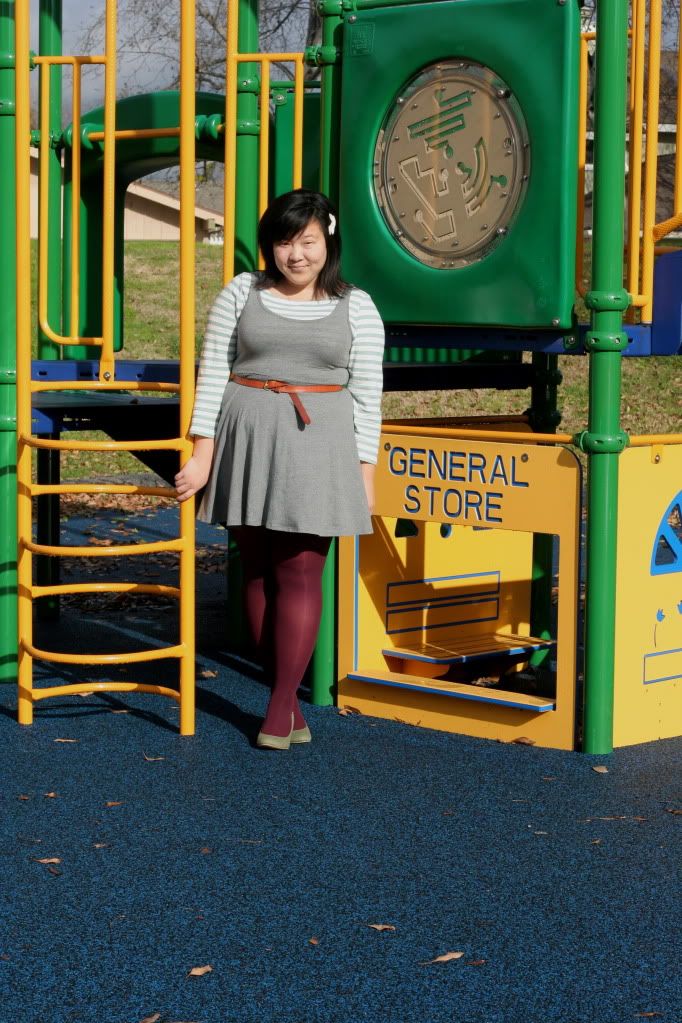 outfit:

striped top and tights -- j crew; grey dress and bow -- f21; wedges -- uo; belt -- topshop
Hello!
This outfit was inspired by two of my favorite bloggers--
Amanda
and
Jen
. Normally, I'm not one to be inspired to dress a different way or try a new look. I just read blogs and think "That's a really great outfit, but I don't think I'd ever really wear that." I just march to the beat of my own drum, but...when Amanda posted
this look
a few days ago, I immediately wanted to recreate the look with a striped dress and a solid tank dress. That's really the whole point of inspiration isn't it--to take something sensational and make it your own. Jen already got me into buying maroon tights, but when I saw these wedges at UO, I thought of her. They're a hybrid of her Seychelle wedges and UO olive heels. These are now my second pair of heels and they were only $10! I think I've seen the light in what heels can do for your legs. Who knows--maybe now I'll be open to boots too?
So this is it...the last outfit of 2010! I can't believe this year is over: so much has happened this year. I'm kinda sad to see it go, but I love the idea of starting fresh tomorrow. Here are my resolutions for the new year:
1. Eat and be healthier
--while this may result in weight loss, it isn't the objective. I've been getting sick way too often now so I really just need to start taking care of myself.
2. Apply to grad school
--which includes preparing for and taking the CBEST and CSET exams in the Spring and Summer.
3. Save more money
--invest in timeless pieces and quality items, and utilize what I already own.
4. Go to NJ/NYC in September
--I miss Jen and all the other bloggers.
5. Spend less time on the internet
--do other things like reading and getting back into photography.
What are your resolutions for 2011?
Until next post,
Jasmine