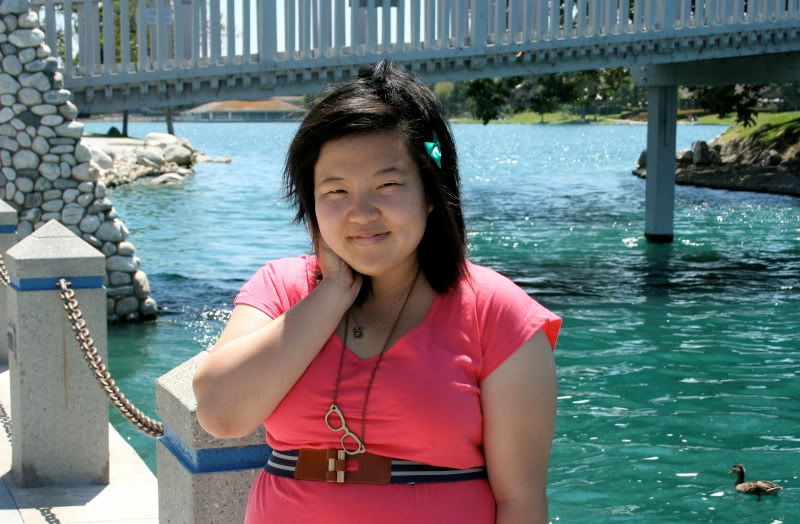 Hello!
So...I decided to start the 21 for 21 challenge early, as in
right now
. I thoroughly enjoyed my last shopping spree today and had a good goodbye. I will post my 21 items within the next few days. I'm expecting a pair of shoes in the mail from Aldo, which will be my first pair of shoes from that store. This dress is one of my 21 items and so are these pair of floral flats--so I might as well start now right? This is one of the dresses I bought with the $20 I found. I'm usually not a pink person but this coral pink just goes so well with blue that I couldn't pass it up. I think I've become obsessed with t-shirt dresses lately. They are so comfortable and are so versatile!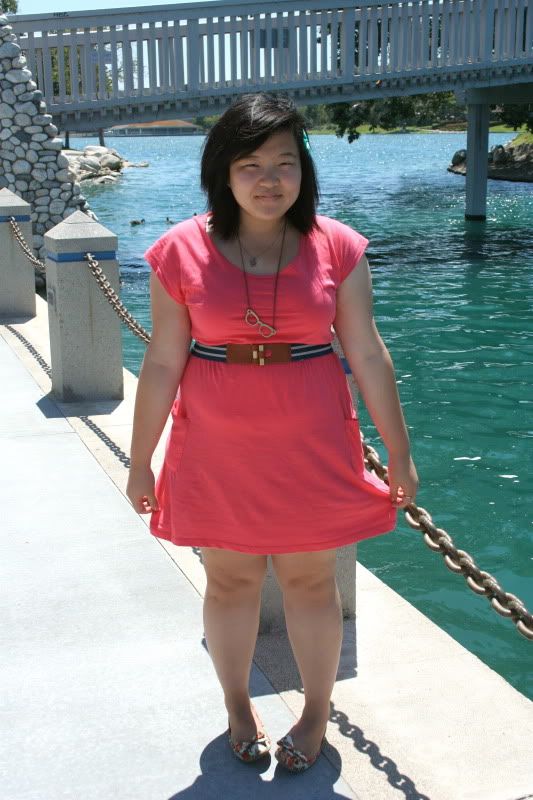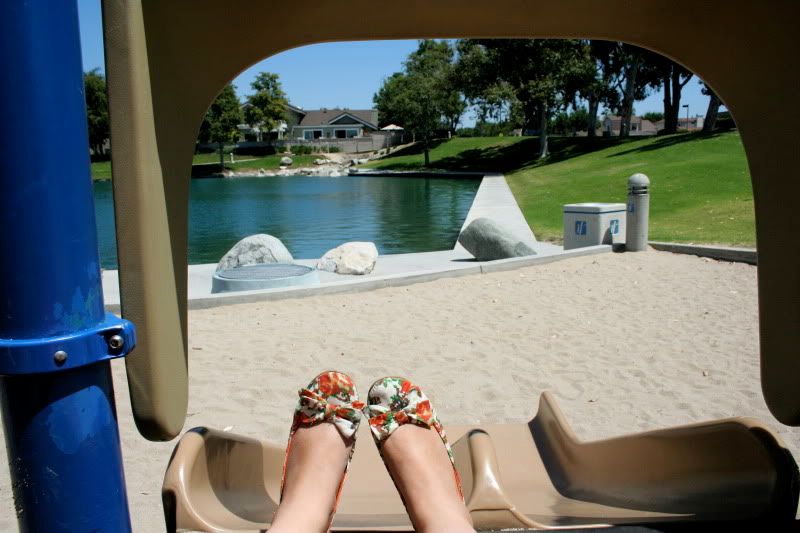 Today Robert and I went to the lake so I could work on my project for my photography class. If I'm satisfied, I'll post the final product here. I just hope I can execute my vision. Afterwards we headed to the mall. Since he has MCATs coming up, he went to the bookstore while I went shopping by myself. Gap was having an amazing sale--buy one, get one free on all tops! Today was the last day of that sale, so I think it was meant to be! I finally found a replacement for my lost grey cardigan (thanks for the heads up
Mel
!) and some other things that you'll see over the next 21 posts.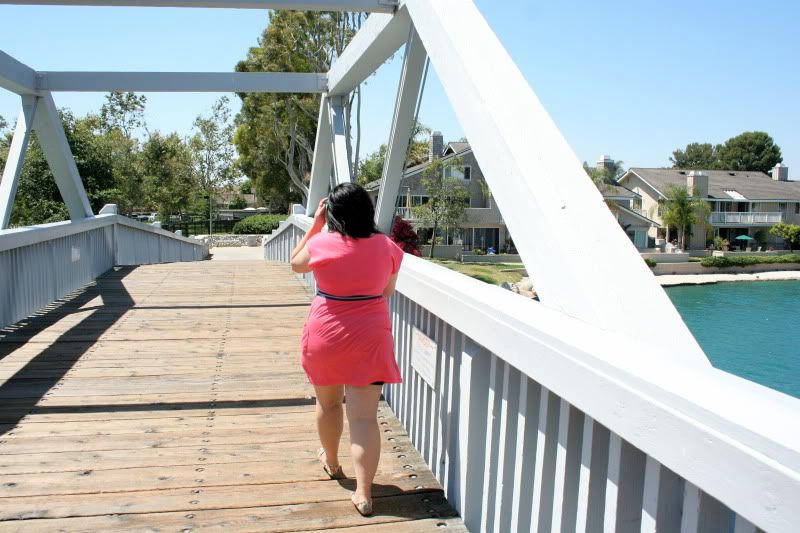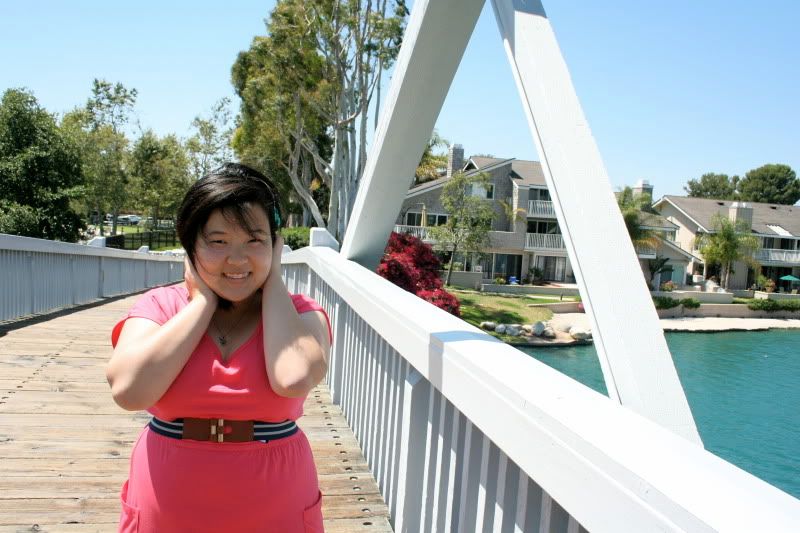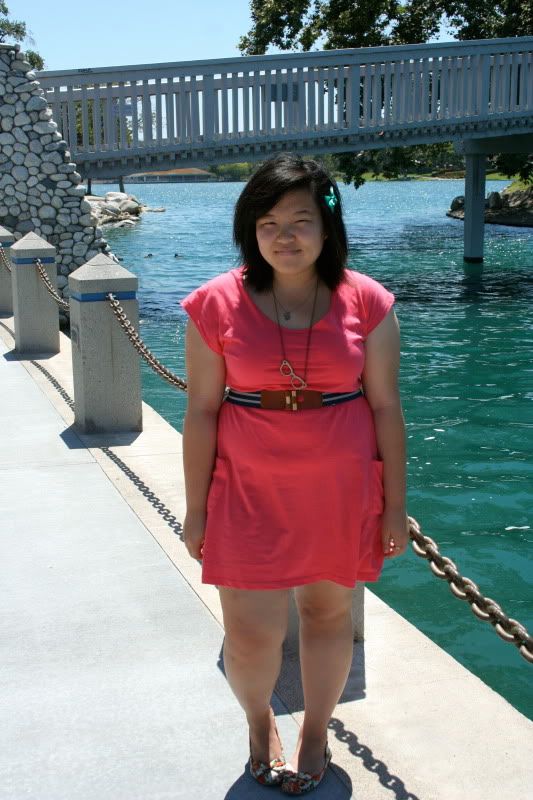 The weather has finally started to warm up here and I couldn't be happier! I don't have work until Friday and I'm so relieved! We got a new district manager and he's been interrogating everyone. It's been quite stressful. I've had some pretty sleepless nights over it. I just hope it's all over soon. I'm such a loyal person, and to be forced to spew out names made me sick to my stomach especially since we all started around the same time and have grown so close to each other. It didn't help that an earthquake happened in the middle of our conversation--most awkward thing.
Ever.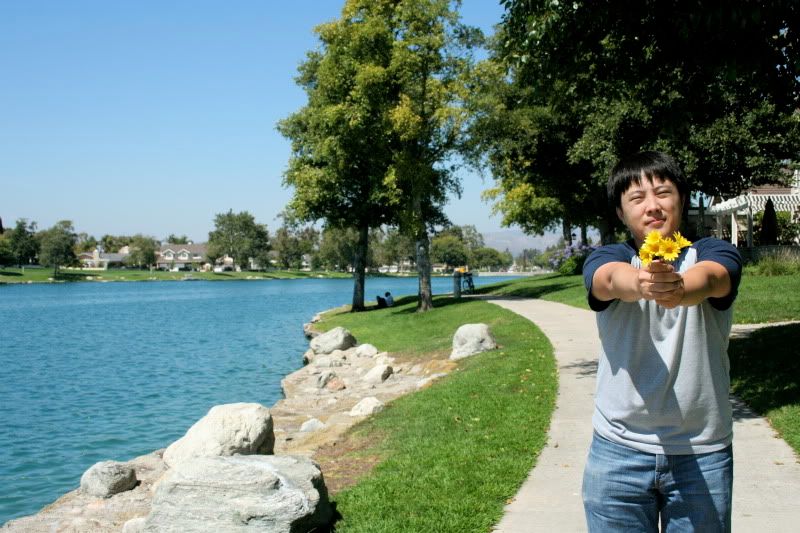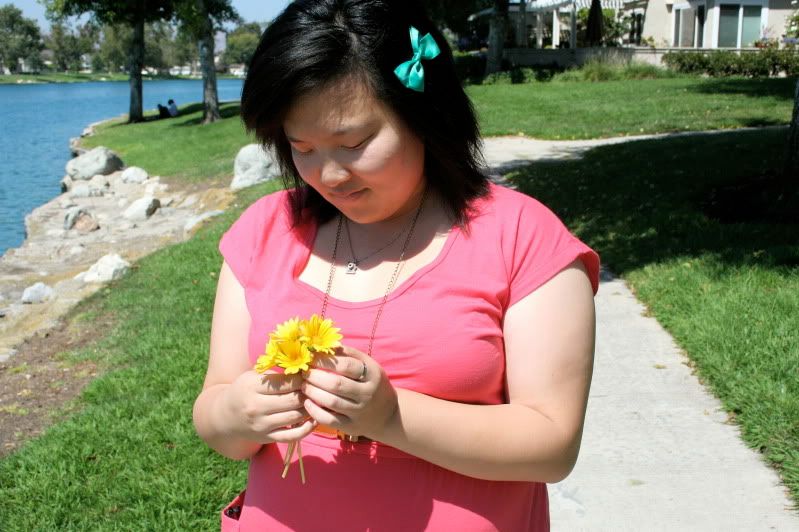 Robert knew I was feeling stressed so while I was taking pictures of something else, he picked me some flowers...
Not.
I picked my own damn flowers hehe. It's part of my photo project but I like these shots. I love flowers. Sunflowers are my favorite. I made my dad plant some in our garden, but they died. I need to buy some fake ones to put in my room. I'm also thinking of threading some onto my bike's wicker basket.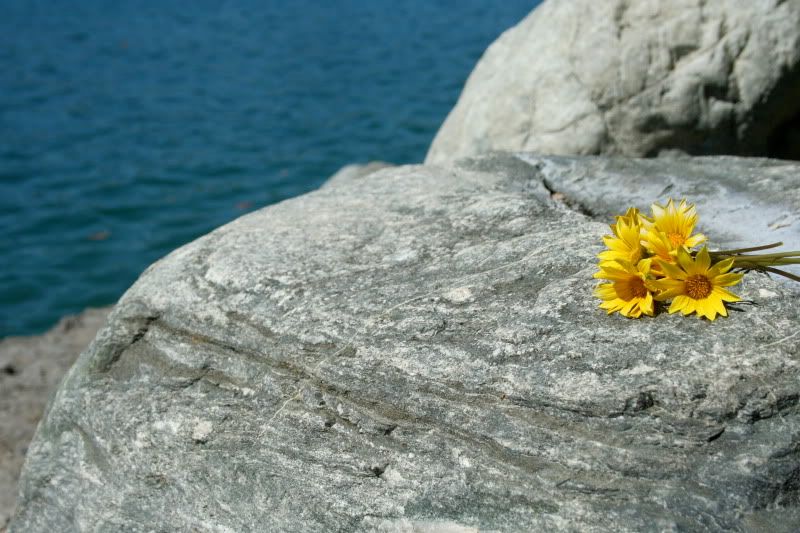 Deep breath. Here we go...
1/21
Until next post,
Jasmine
outfit:

pink dress -- cotton on; blue belt -- uo; floral flats -- f21; green bow -- h&m; glasses necklace -- aimi boutique