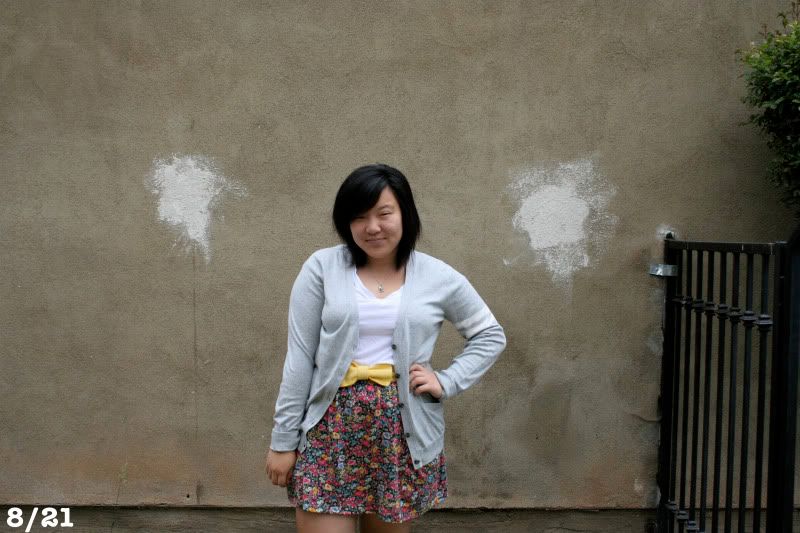 Hello!
Today was the longest day at work in a while, and I only had a four-hour shift! I've had eight-hour shifts go by faster than today. Thank goodness it's over. So because I had work today, my outfit is pretty simple seeing as how I only needed to get dressed for a few short hours before and after work.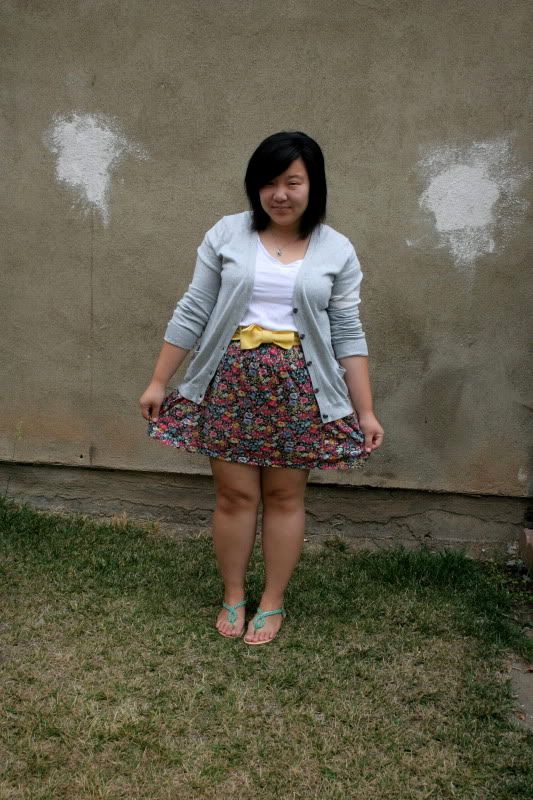 I'm eight looks in and I'm already feeling the strain of the challenge. I'm already starting to freak out about not having enough looks, not to mention that half of my 21 items are just sitting in a laundry basket. I think I need to do laundry and while I watch them spin plan some new combinations. Actually, it's during laundry that a lot of my outfits come alive--clothes and colors are just randomly clumped together either after taking them out of the laundry or while I'm hanging them; then suddenly an unlikely combination of a top and a skirt is born. Have I told you that I actually love doing laundry? It's such a great way to look back at what you wore during the week.
And
it smells amazing!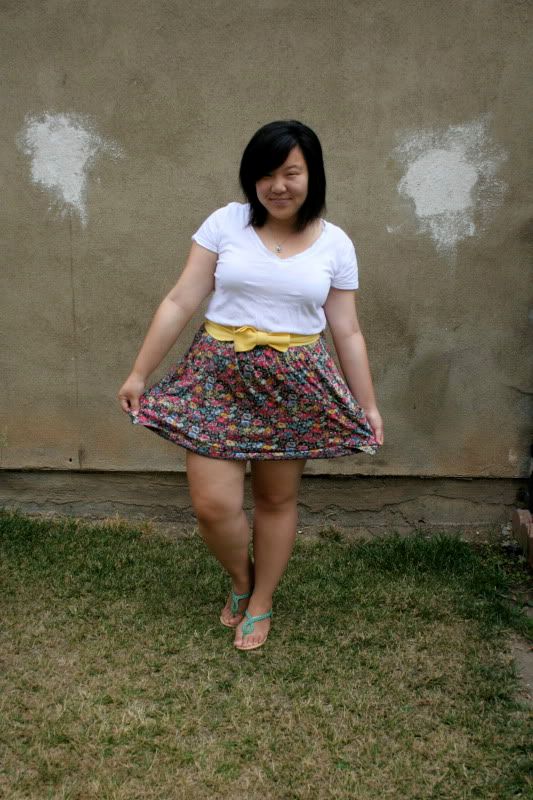 This outfit was actually inspired by
this pos
t by Kristy of
Monochromachic
. I actually used to be pretty obsessed with plain v-neck t-shirts. I think I have at least 7 different white ones alone. They're just so incredibly versatile and comfortable! Worst comes to worst, I'll just pair this with each and every skirt I have for the remaining four looks.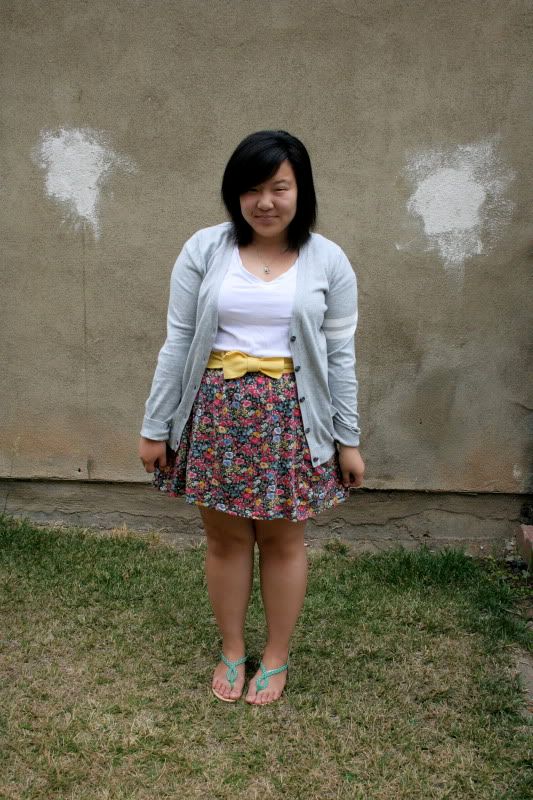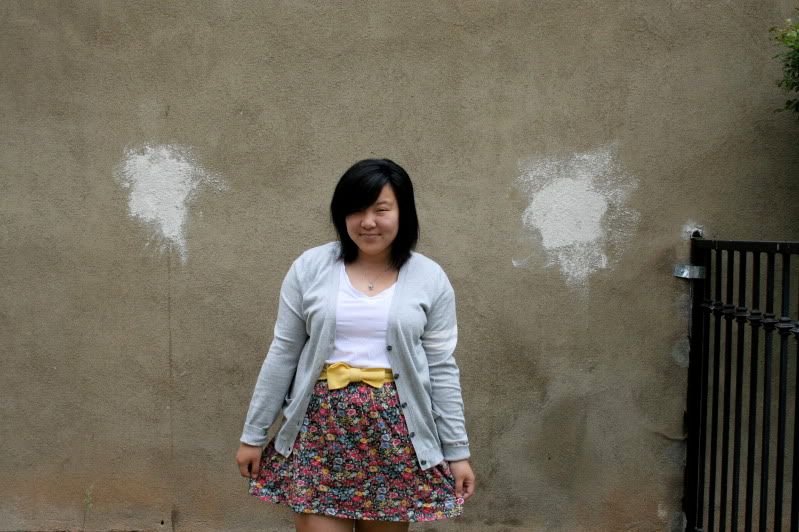 The weather here has become cold again. I decided against not wearing tights today only because it'd be such a hassle changing in and out of them for work. I am kinda relieved we get a bit of a break from the heat though!
The winner of the Designer Apparel giveaway is...Beatrice of
Dear Beatrice
. Congrats dear!
8/21
Until next post,
Jasmine
outfit:

v-neck tee -- f21; floral skirt -- zara; grey cardigan -- gap; bow belt -- vintage/etsy; sandals -- uo