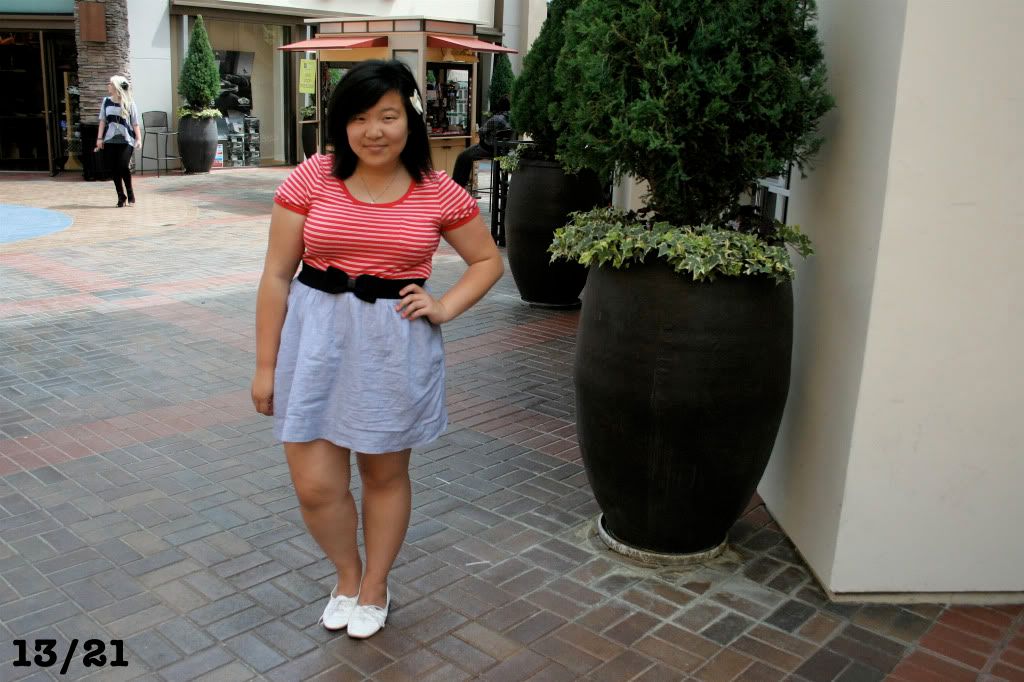 Hello!
Today was my last day at this university! It's kinda surreal actually. It just hasn't hit me yet that after three years, I'll be attending a different school in the Fall. It was a pretty good last day--well except for having to hang my photos on the wall and having everyone critique them in front of me. Thankfully everyone seemed to like my photos for the most part, and the professor even defended one of my works. It was still super nerve-wracking though...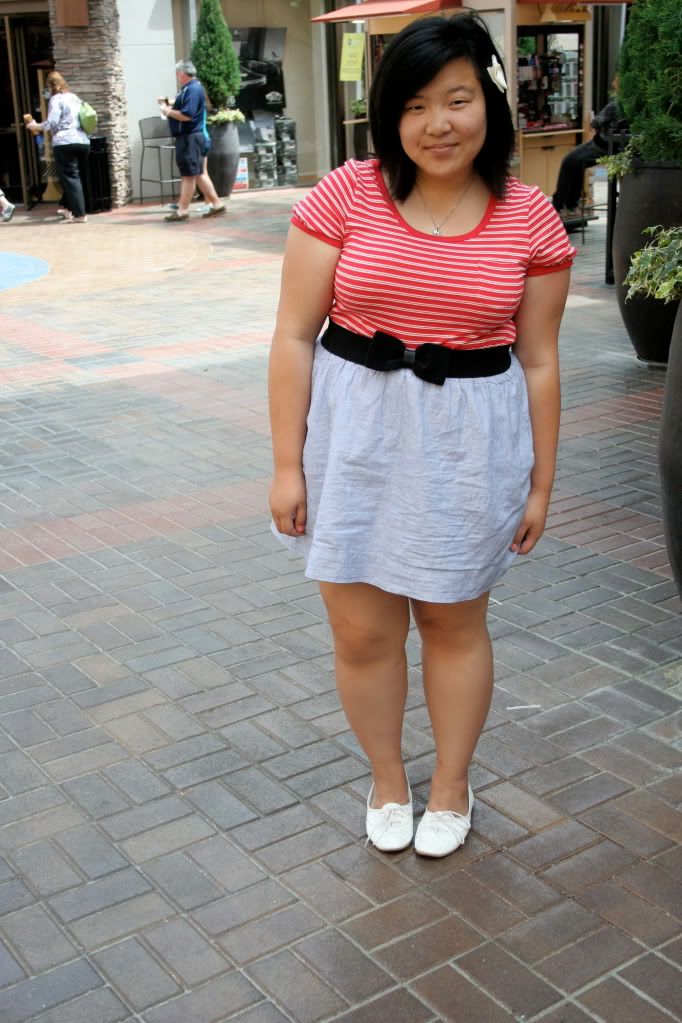 I've used 19 out of my 21 items already, and I have definitely used some more than twice, like this chambray skirt. This skirt is quickly becoming one of my favorites; it might even replace my infamous royal blue skirt as my go-to skirt. When I first got it, I was a little worried it would clash with the other items in my closet, but it just seems to go with everything! My new shoes are becoming one of my favorites too. My goal this week is to use the remaining two items: my pink shorts and my red cardigan.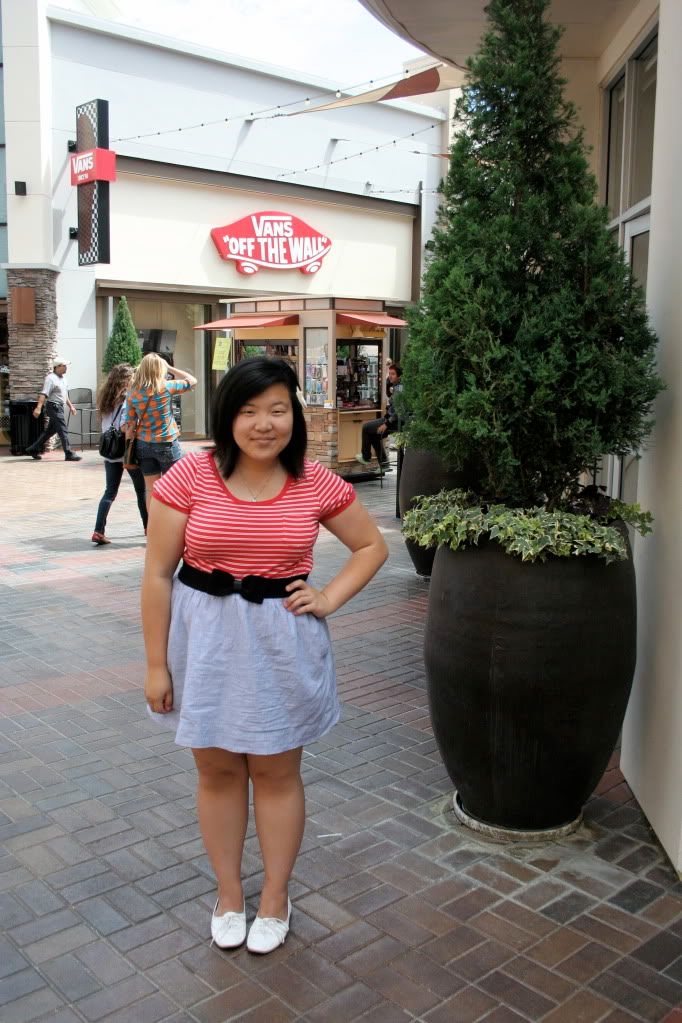 Yesterday after dinner/before the movie, Robert and I decided to get each other gifts spontaneously...at the mall. Now since I can't shop, I had to wait outside of the stores while he went in and picked some things out. I was
so
anxious! Robert came out with this bow belt from H&M, and something else from UO that I'm deciding whether I want to keep or not (we've been together too long now to have hurt feelings over un-liked presents). I pre-ordered him the video game that every guy currently wants right now--
Starcraft 2
. I'm so glad to have this bow belt for the remainder of the challenge. Though I think I like the red one better, I'm sure this belt will become overused too. I'm going to be on the hunt for a white bow belt now.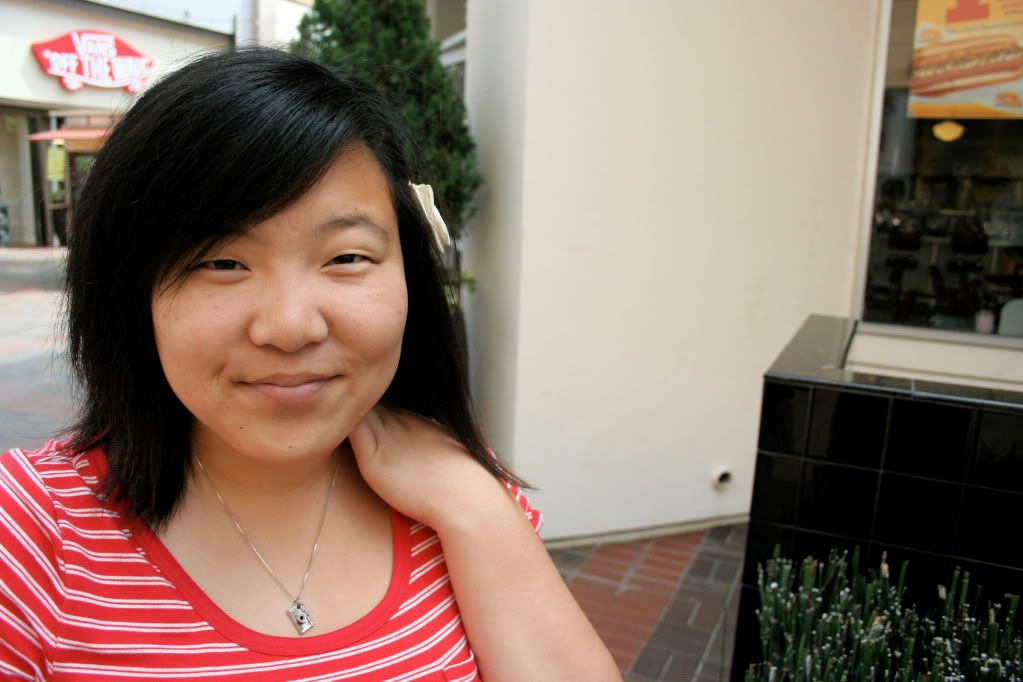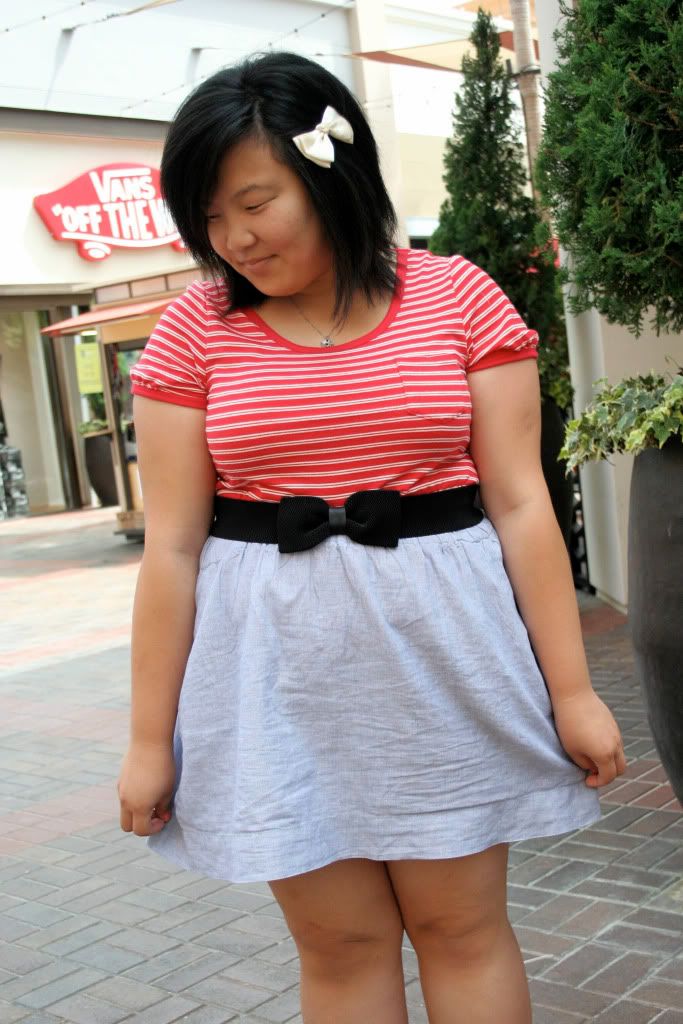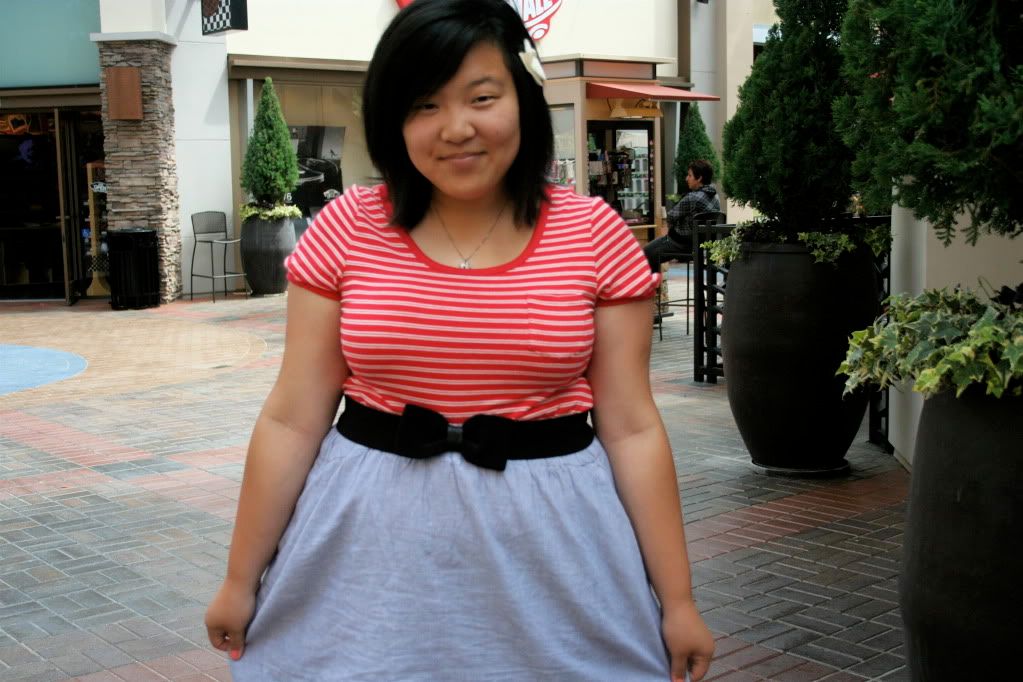 Before walking into the stores, Robert asked if there was anything I wanted in particular. Surprisingly though, I said nothing except this bow belt, but I told him to look at accessories because 1) they're cheaper; and 2) I can only use accessories until this challenge is over. Usually I have long lists of things I supposedly "need," but not anymore. I think this means that I'm pretty content with my closet. I can't wait to finish purging things that I hardly wear. I think I'm going to start mission: room make-over during this last month of summer. I actually used to want to be an interior designer at one point, but then real estate market crashed.
13/21
Until next post,
Jasmine
outfit:

red striped top and white bow -- f21; black bow belt -- h&m; chambray skirt -- j crew; oxford flats -- aldo