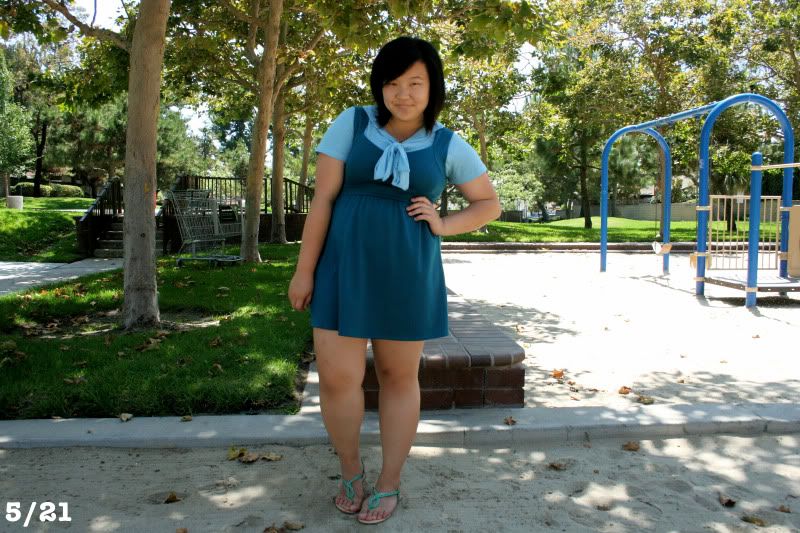 Hello!
So I'm going a little back in time and posting my fifth look! This number was reserved for
Jen
because this is our fifth
Dynamic Duo
post! While I was gathering items for my challenge, I knew I had to add this top into the mix so I emailed Jen to put our skirt on hold so we could style this during my challenge, but then Jen decided to join the challenge and to add this top into her allotted items as well so here we are--a dynamic duo post in the middle of our challenges! I must say this was the quickest we've chosen an item. Usually we make and exchange long lists of items, but we agreed on this and ordered it within the same night! I was going to order it whether she wanted it or not--it's such a lovely color
and
it was on sale for $20!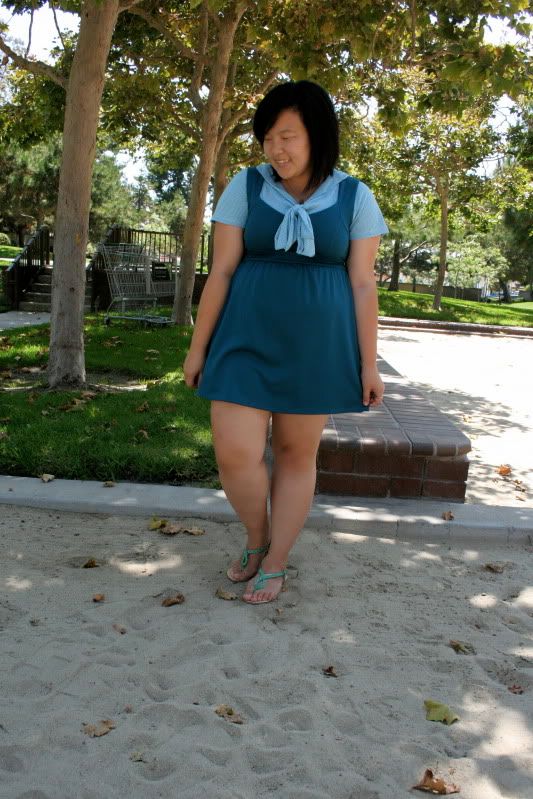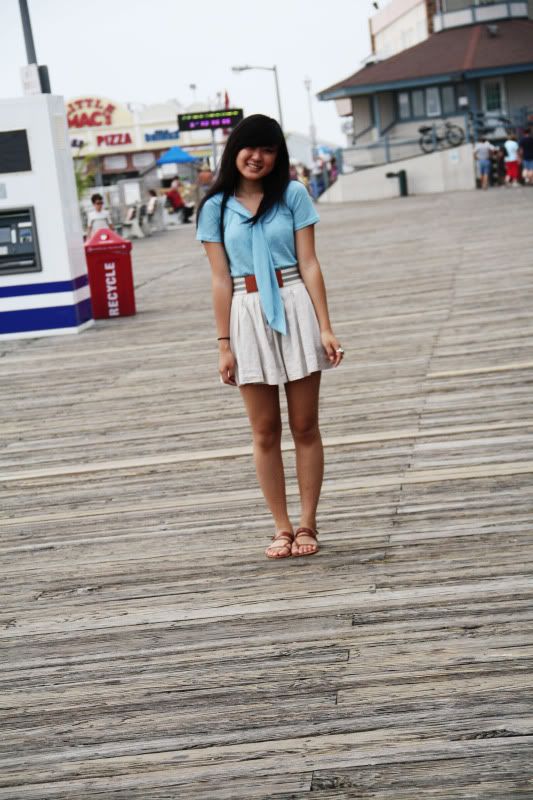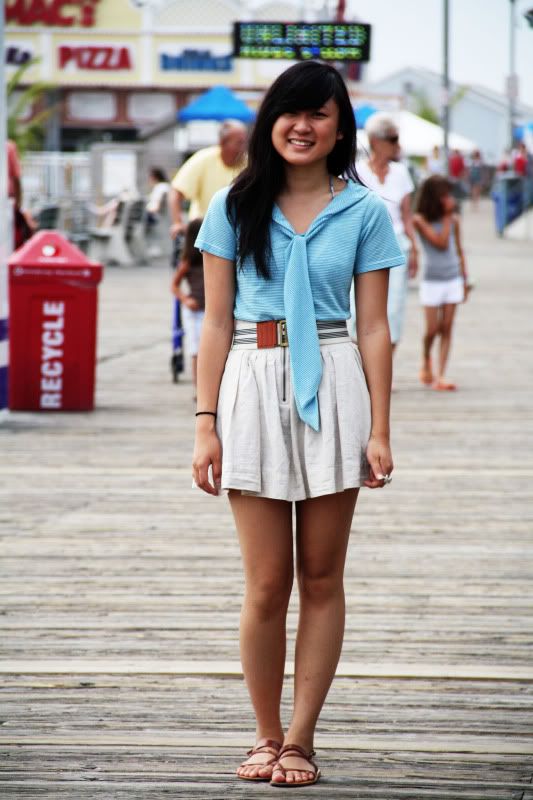 I love the skirt that Jen paired it with and I can't wait to remix this top with the skirts I have. I am looking for a white blouse (preferably with a peter pan collar) to put under tank dresses and I am also looking for tank dresses. While shopping for this challenge, I was so frustrated that I couldn't find either of them (how could F21 not have a solid tank dress?!), but then I remembered that I had this dress. How could I forget this dress? It's the dress that I wore in the post that won me the trip to New York back in February. I'm never throwing this dress away. But I can't wait to find myself a cream or navy jumper-dress to throw over this top because this outfit is a bit too blueish for my liking.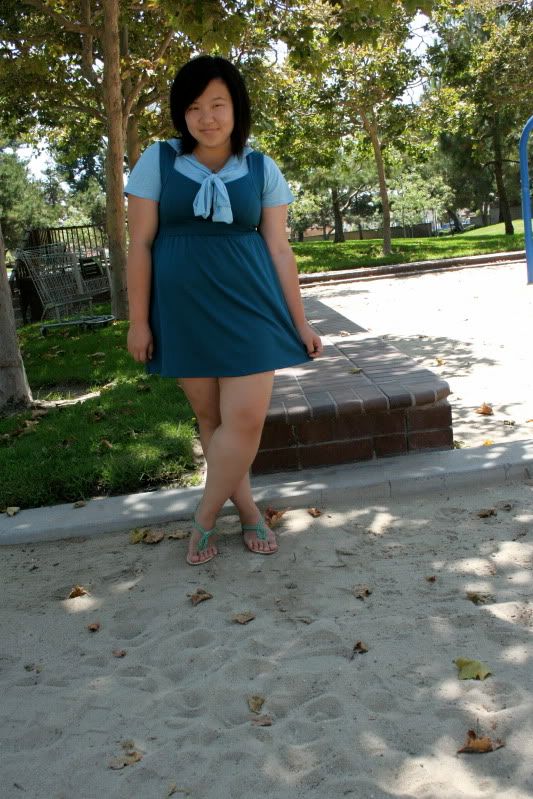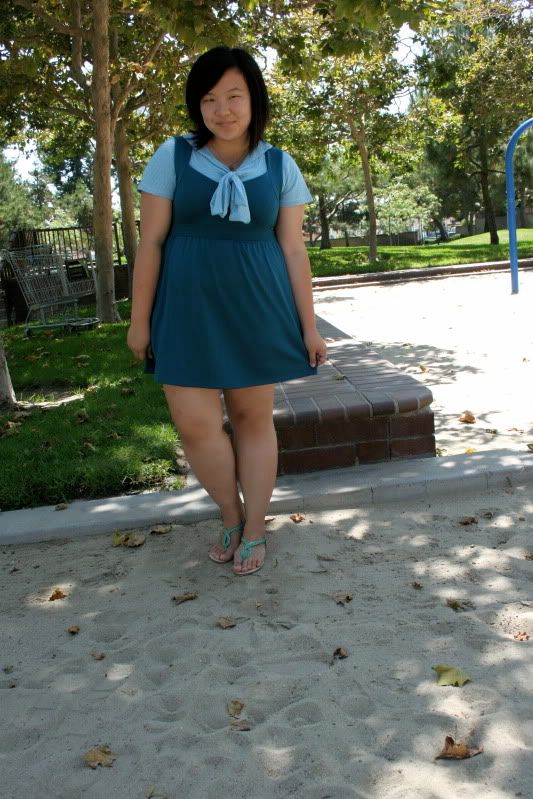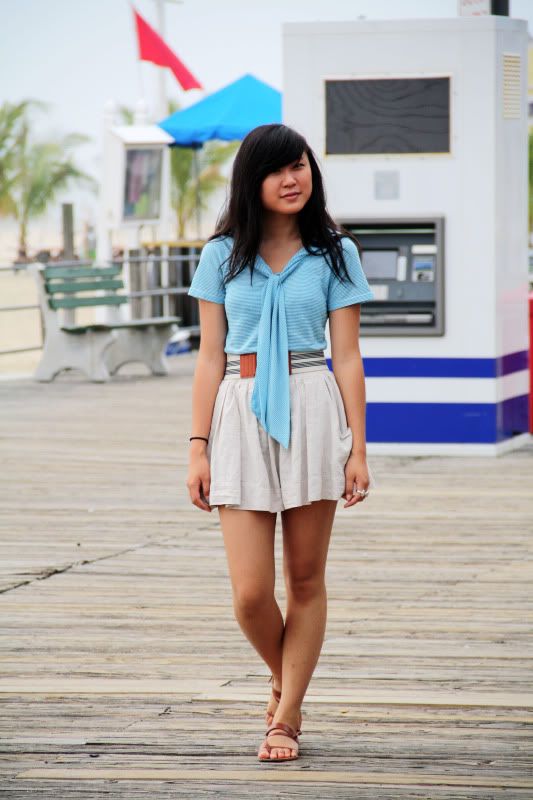 I remember back in high school layering tanks over t-shirts was all the rage and it felt weird to be doing it again, but if I had this combination back then I'm sure I wouldn't be so ashamed of my fashion sense. It's kinda amusing to look back and see what we wore. I think that's why I'm always so amazed by young bloggers who have such a great sense of style already.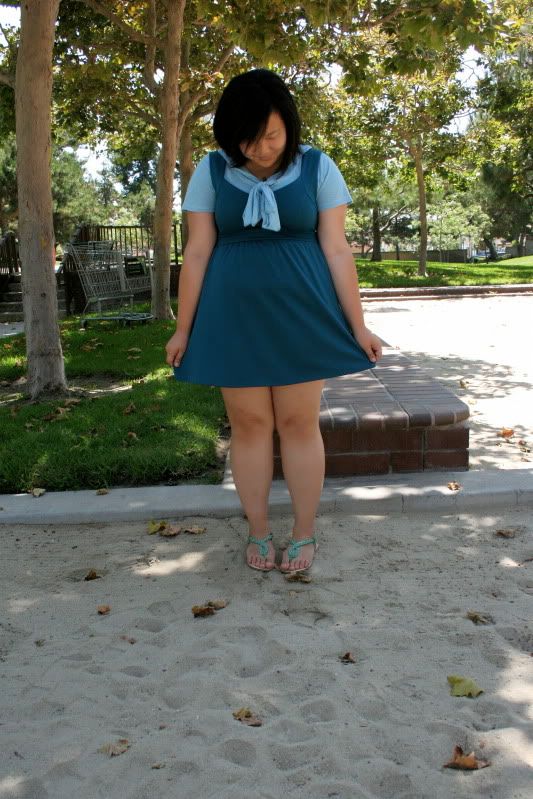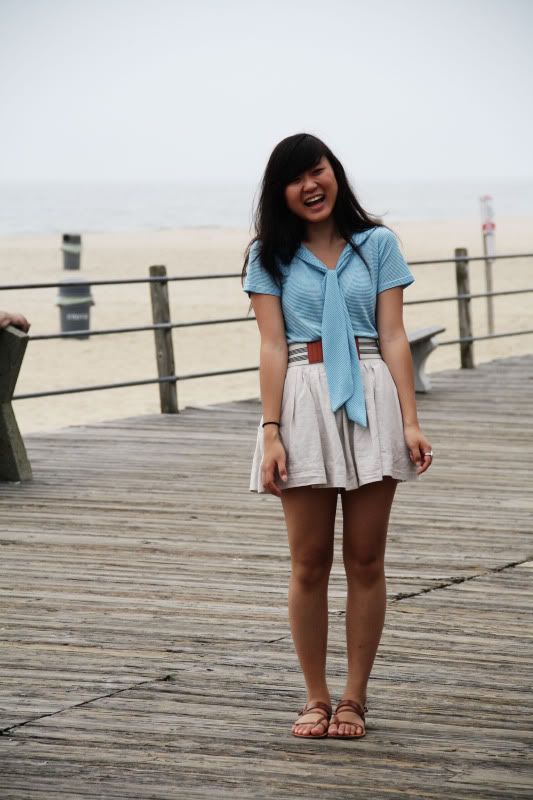 So I've gained quite a few followers recently and I just wanted to say hello and thanks to you all, and I hope that you're hear to stay!
7/21
Until next post,
Jasmine
jen's outfit:

top, sandals -- uo; skirt -- random nyc boutique; belt and ring -- f21

my outfit:

top, dress, and sandals -- uo