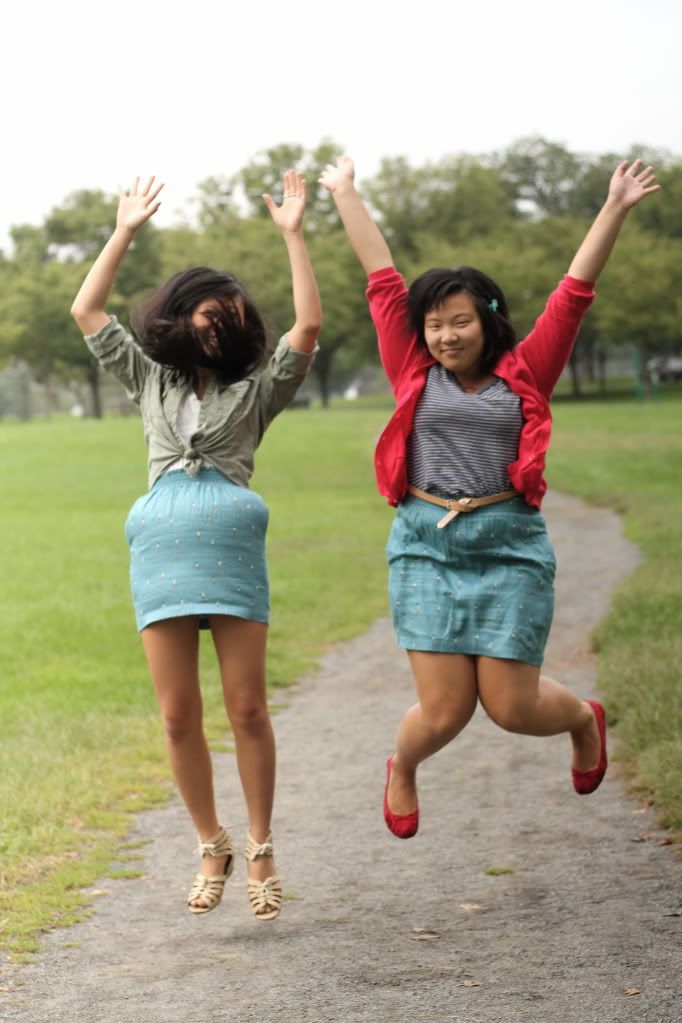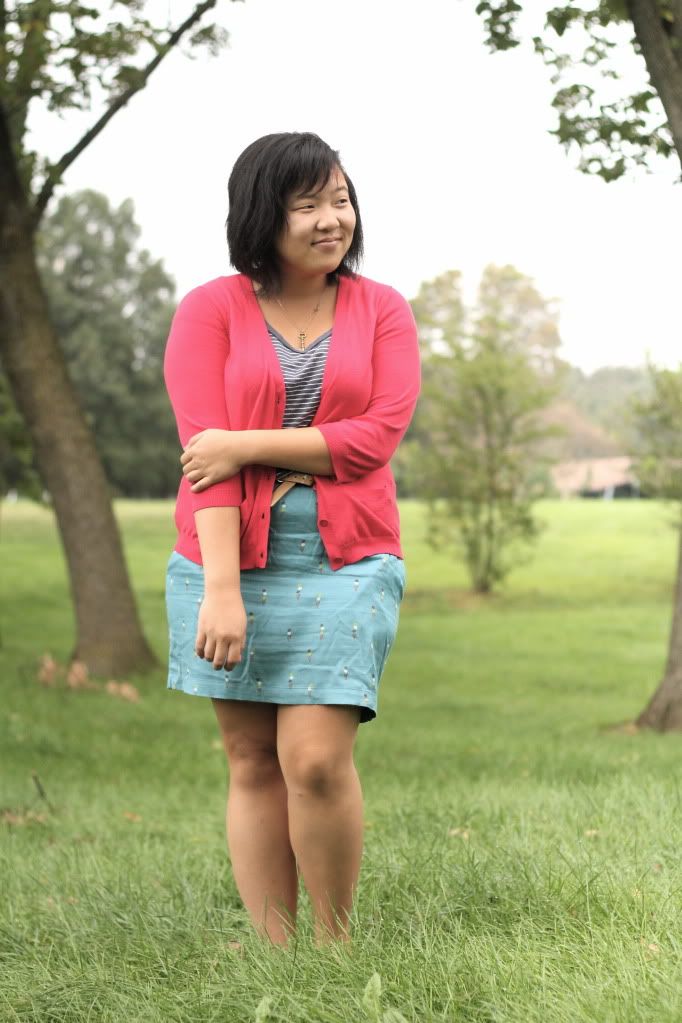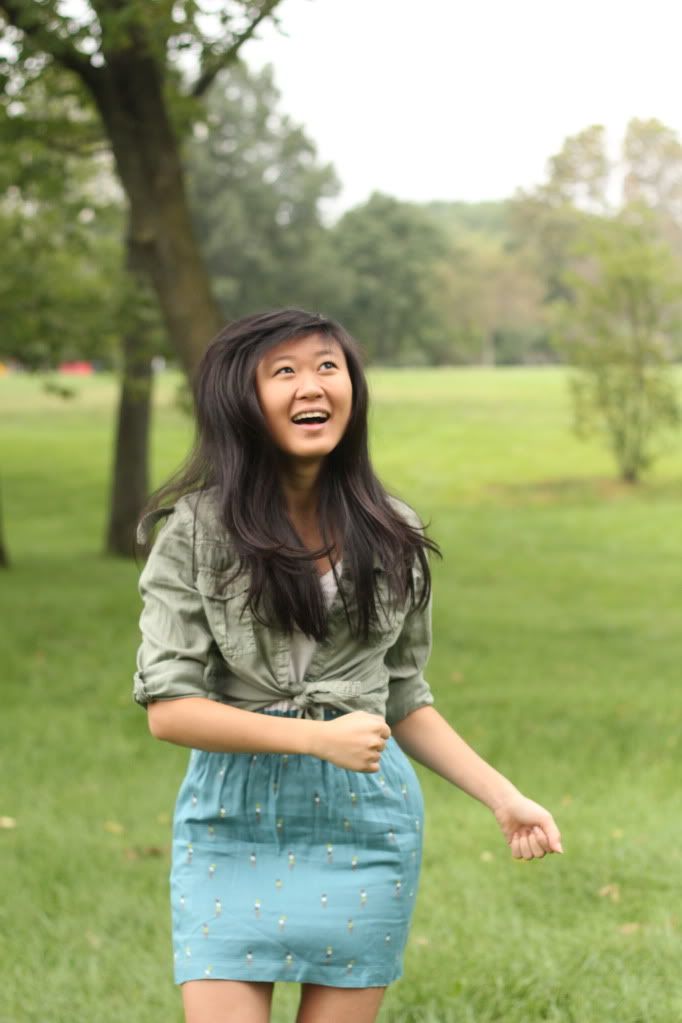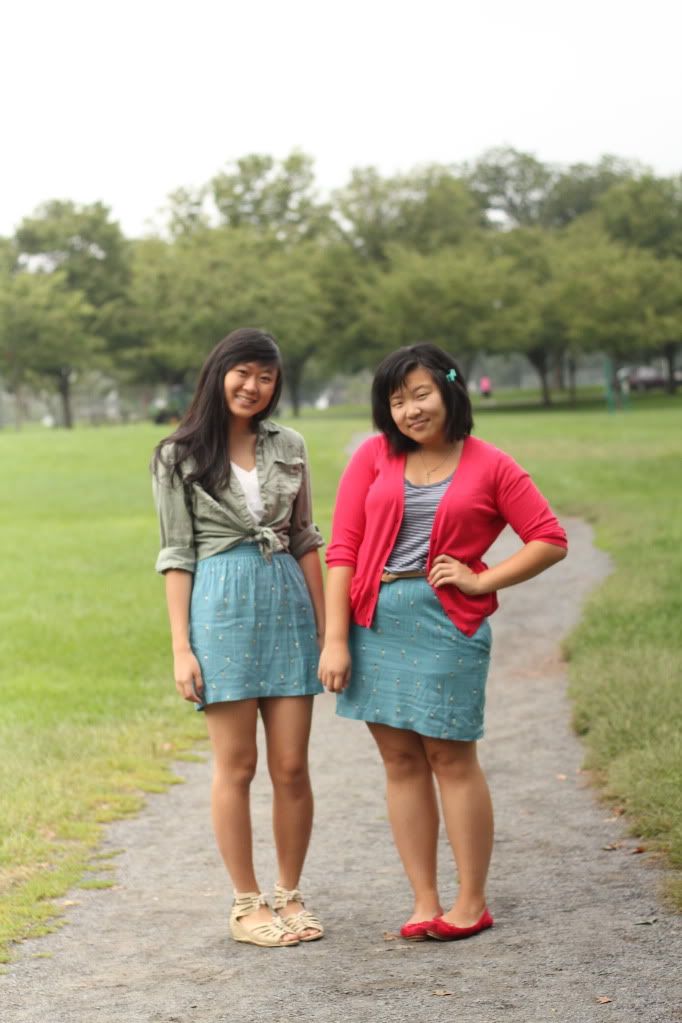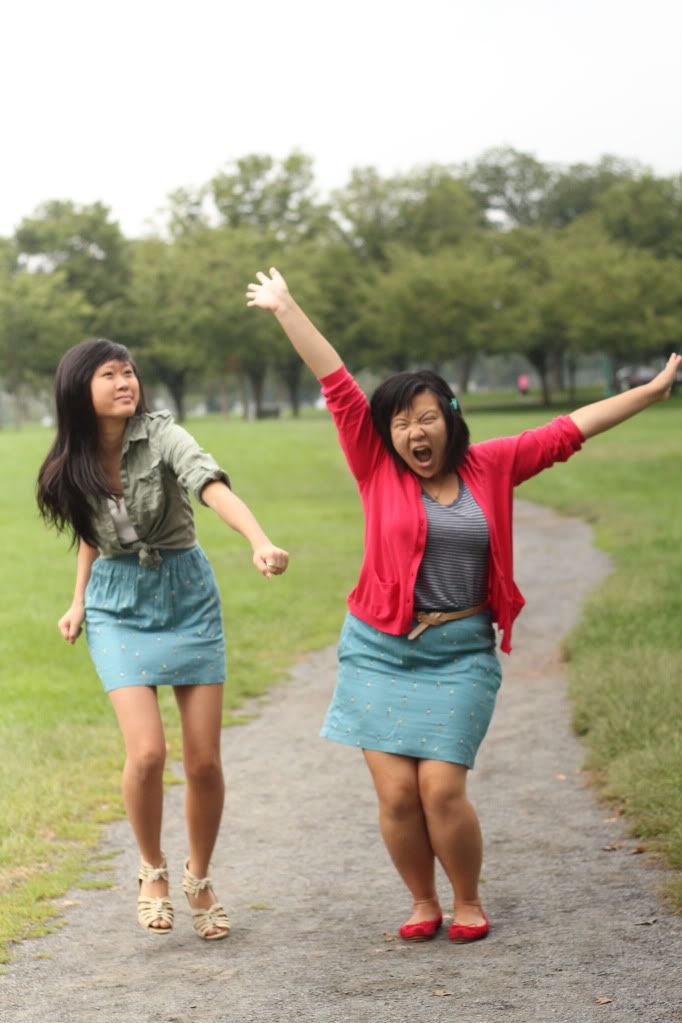 caridgan, t-shirt, belt, and flats - gap / skirt - uo / bow - f21
Hello!
So on the morning before I left New Jersey (and
Jen
), we had our second in-person Dynamic Duo photo shoot. Normally, since we have bi-coastal relationship, we pick our items "together" via emails and lots of links to clothes. But this time around, we shopped for our item together for the first time. It was really fun and surprisingly super quick. We both went straight to the sales section at Urban Outfitters, and when we both saw that this skirt had an ice cream print on it, we were sold! This skirt is probably the favorite of our Dynamic Duo items, not just because it has ice creams on it, but also because Jen and I picked it out physically together. I miss her so very much and I do hope that we get to shop together (in person) real soon!
Since I was leaving her on a Monday, school was in full session and so we couldn't shoot our photos on her beautiful campus like last time. But she did take me to a gorgeous, serene park that's close to her school because while during the hour drive to the shore, I kept commenting on how green it was there and how Southern California seriously lacks some green fields! And this will conclude my trip over to the East Coast. All in all, it was really fun, but in different ways than the other two fashion weeks were. For one thing though, it made me really appreciate home and I'm pretty happy with staying here for a long, long time.
I will return with my first Fall outfit on Monday! Have a wonderful weekend everyone!
Until next post,
Jasmine