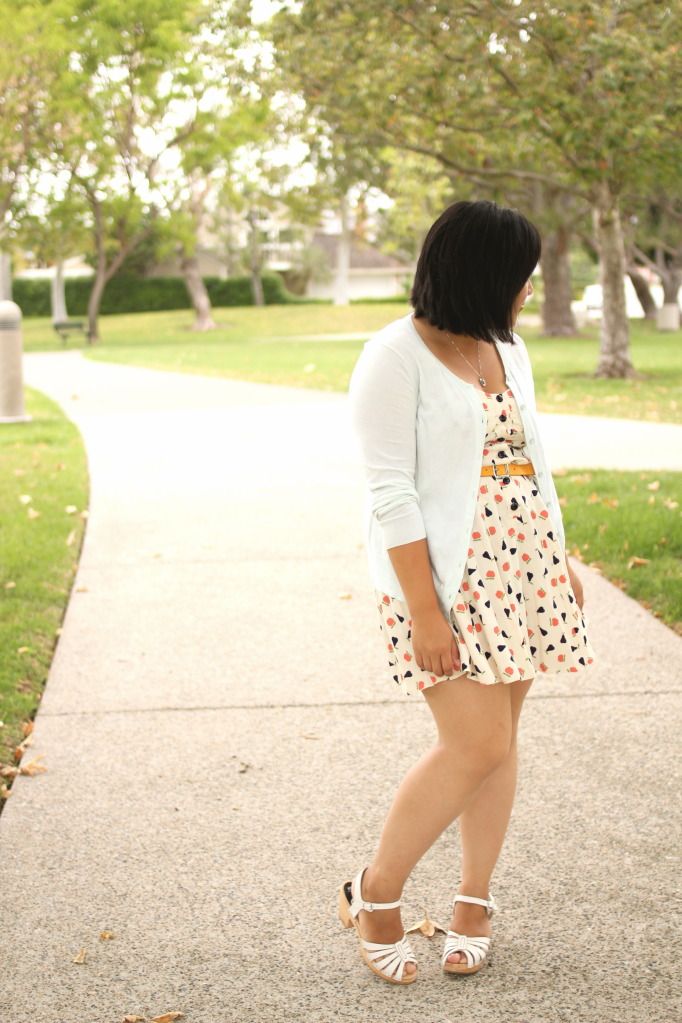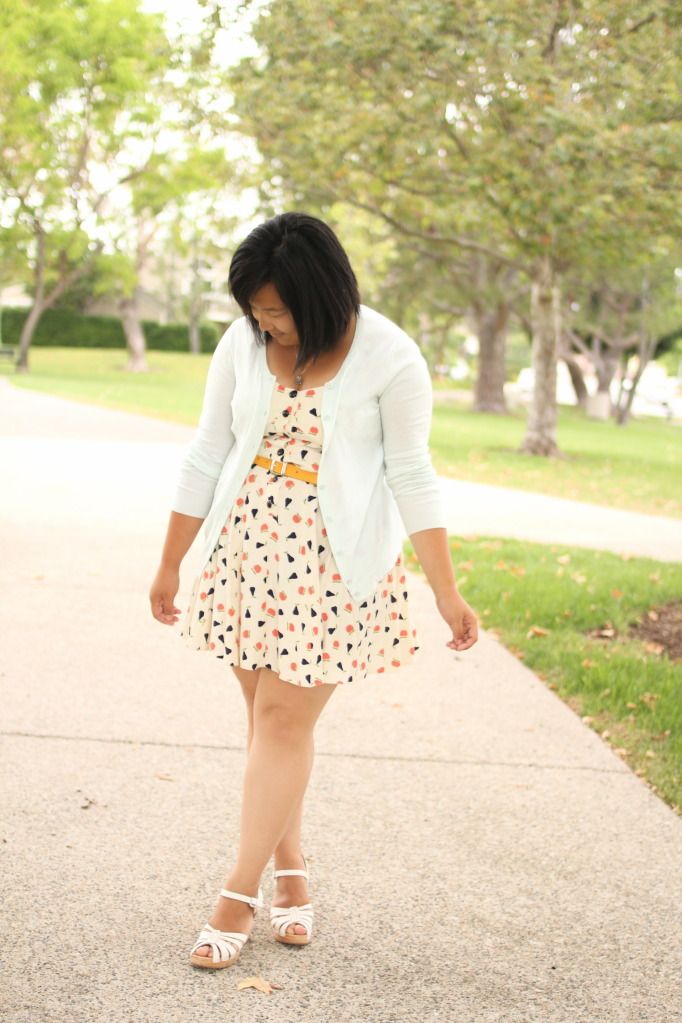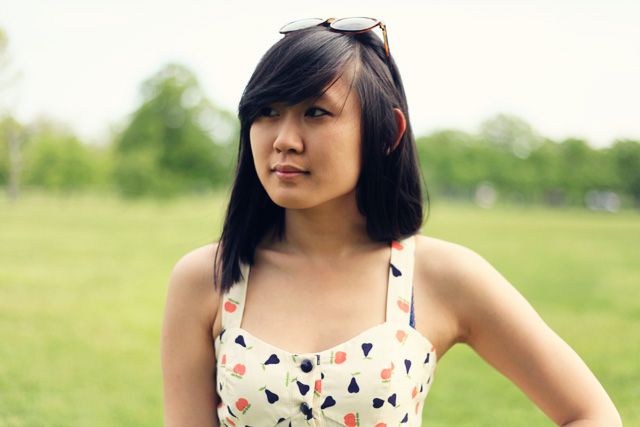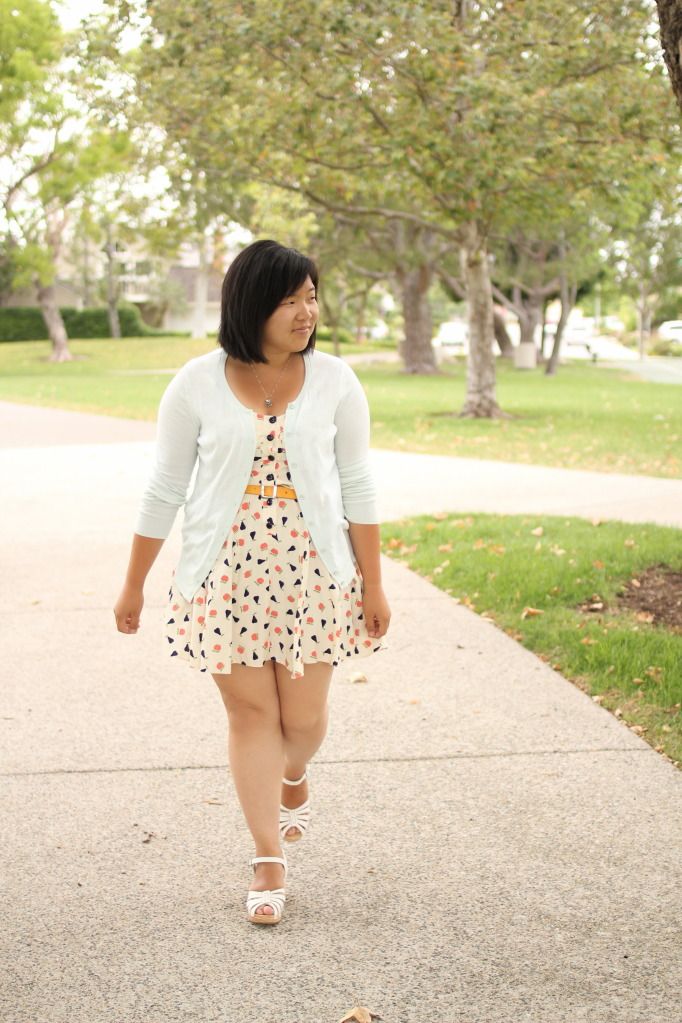 Jen
and I actually decided to order this dress way back in March, but for some reason, I had the hardest time figuring out how to wear it. I eventually just went to my go-to styling for a dress: these shoes, this yellow belt, and a cardigan. I think I like the dress better as a skirt, so I can't wait to layer cropped sweaters over it when Fall starts rolling around. I'm pretty sure though if I had some peachy, orange wedges, it would've been less of a problem! Jen and I finally had a Skype date yesterday morning. Even though we email and text frequently, talking to her face to face was wonderful; but it made me miss her so much more than I already did. It's always so easy talking to her about everything and anything. Our conversation topics ranged from canned milk tea, to work, to boys, and to future dreams. In between the Summer session and school starting in the Fall, I'm hoping to make a trip out to see her, maybe for NYFW again. She's definitely one of the few friends that I'd fly across the country to visit. I love that we have our
Dynamic Duo
series to keep us connected, but I love more the fact that we don't need matching clothes to be close.
PS. Thank you all for your kind comments and emails on my last
post
regarding my break-up with Robert. I was pretty nervous about being so open and vulnerable, but you all are the sweetest.
Until next post,
Jasmine
shoes - swedish hasbeens x h&m