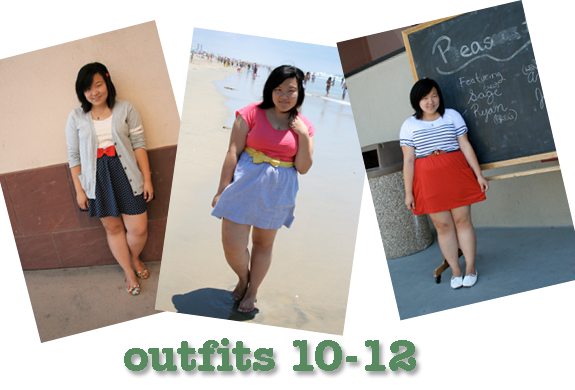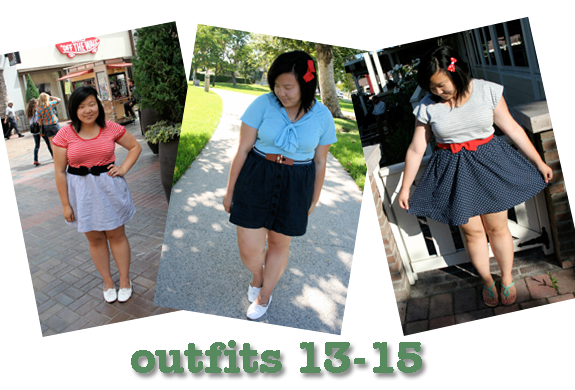 I am now more than 2/3 done with this challenge! Only five more looks to go! I'm running low on creativity, and at the moment I'm still in my pajamas (it's almost 4 in the afternoon). After this post I need to stare at my closet until something comes to me, and hopefully before the sun goes down, so I can run some errands and gather things for my room. I'm so upset that I woke up at 1pm today and missed the garage sales this morning. I blame the horrible shift I had last night, but more on that later...I'm off to conjure up outfit #17 for you all.
I'm torn between #11 and 14.
Which one is your favorite?
Until next post,
Jasmine