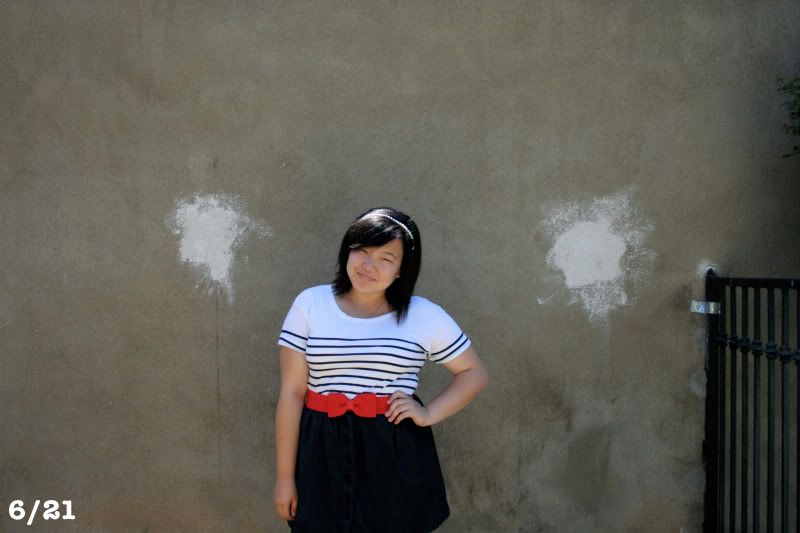 Hello!
Yes, I am quite aware that I skipped #5, and no, I'm not cheating! Number 5 is reserved for a very special person and you'll all see who it is soon enough. I also wanted to save my fifth look for my Aldo shoes, which came today!
But
they're too small! I felt like Cinderella's step-sisters forcing my way into the glass slipper. The shoes are way too cute to just return and were only $20. So it's going to take all the self-control I possess to walk into the mall, straight into Aldo, and straight back out tomorrow. No stops, not even to the bathroom because that might break my concentration.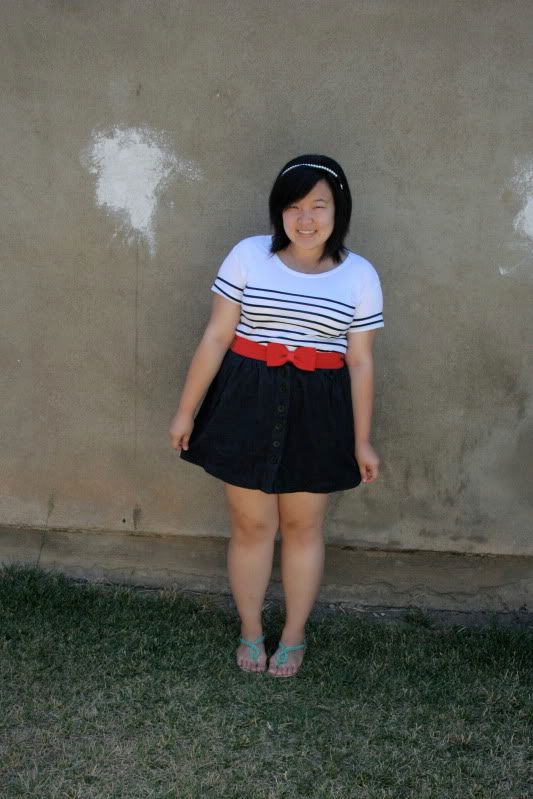 I can't tell you how much I love this (and the navy version) shirt! I've been looking for an
"unfinished"
striped shirt, as Robert calls it, for so long! It definitely filled up my inspiration folder during the Fall. It's so soft and comfortable too, which is why I think I'm able to justify Gap's hefty priced basics to myself sometimes. But now I know to wait for sales (buy one get one free ftw!). One day, my daughter is going to look through my closet, find this gem, say it's vintage and get a bajillion comments on it. I think I'll be devastated though if my children hated stripes. But even so, this shirt ain't goin' nowhere! I think my striped collection is pretty much complete now. I just haven't looked at other striped shirts the same way. You know the song "
I Knew I Loved You
" by Savage Garden? Totally the song I feel about this shirt...ahem, I mean..
Robert
.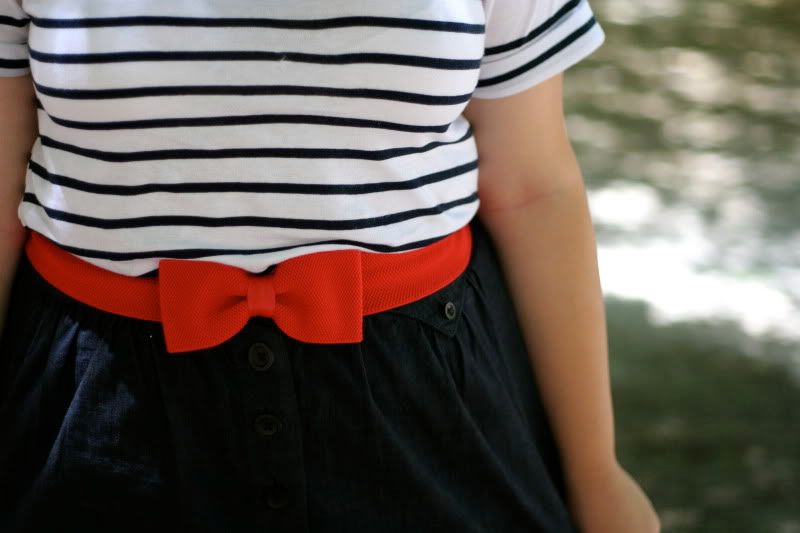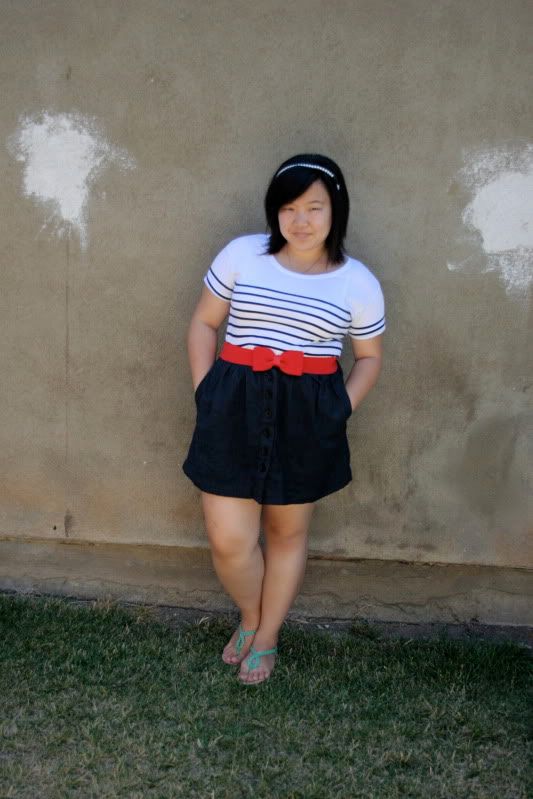 So this is a mini-
Dynamic Duo
post.
Jen
has the same striped top but in grey and I know it's gonna be her third look in her 15 for 15 challenge. I didn't remember until a few minutes ago and I emailed her right away. It's amazing at how similar the items we chose for our challenges are. I told you we're related in some way. She usually posts every other day, and even though she posted yesterday, I hope she reads my email and posts hers tonight so we coordinated! You can see how I styled my navy version
here
.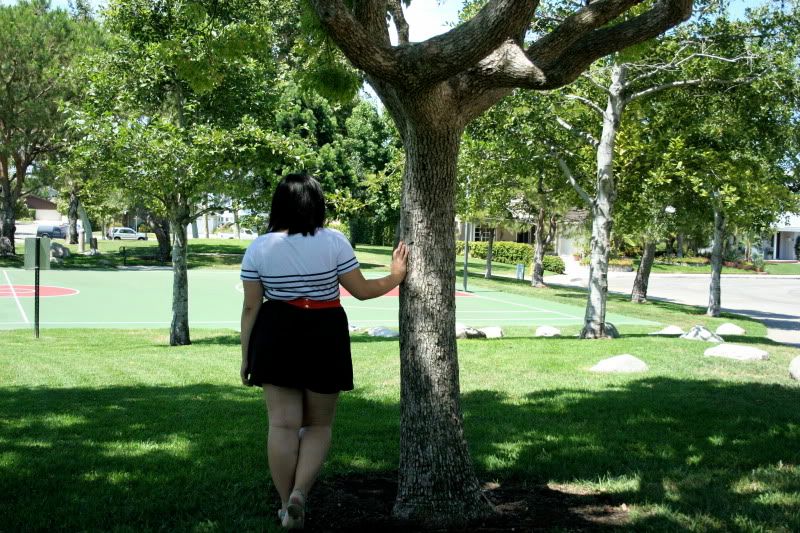 Phew! I can't believe I posted 5-days straight. I don't know how others do it! It's quite stressful. I think I just might take tomorrow off. I need to work on photographing other things anyway. Our assignment this weekend is to take pictures that are black-and-white worthy. It's stressing me out because while I love black-and-white photography, I haven't had much experience with it. I need to get at least three good shots because we're also going to print them in a dark room. Any tips anyone?
I have to get ready for work now, but I hope everyone has a wonderful weekend!
5/21
Until next post,
Jasmine
PS. I'm starting to miss my other clothes.
PPS. Don't forget the
Designer Apparel Giveaway
!
outfit:

striped shirt -- gap; red bow belt -- h&m; pearl headband -- f21; chambray skirt, green sandals -- uo