Hello!
Happy Friday everyone! This week went by pretty quickly--it didn't even feel like I blogged for five days straight again, which means...this is my tenth look! I have finally broken into the double digits! For some reason, I felt like I was channeling Snow White today. She doesn't even wear anything remotely like this. I think it's because of my new red bow that I bought
before
my challenge started. It only just arrived yesterday.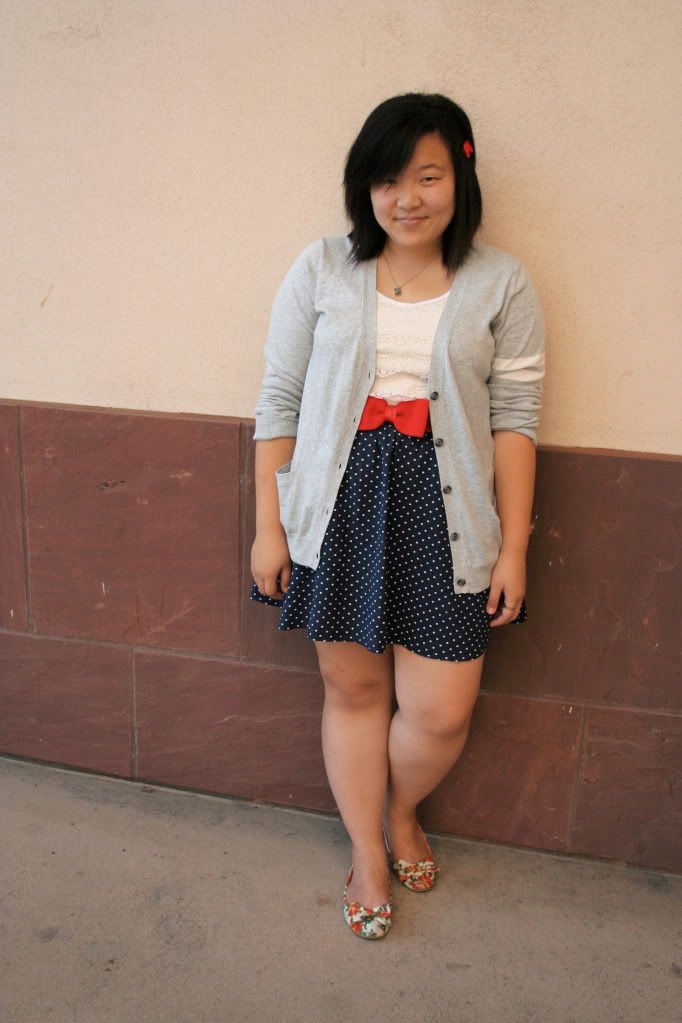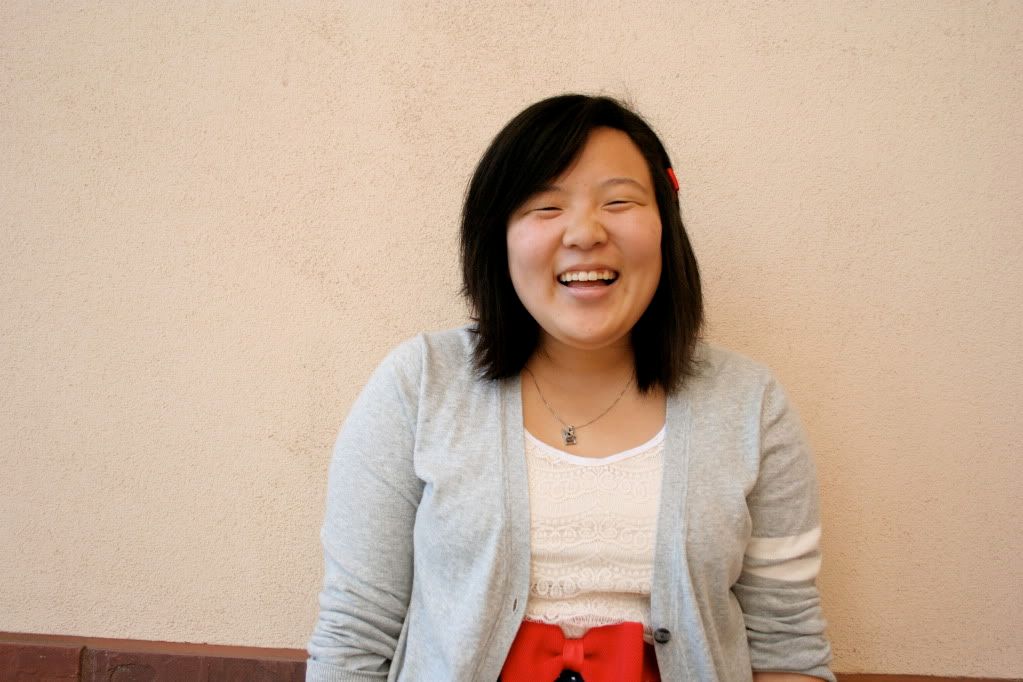 Today was a really good day! I met up with a reader who bought two things from my blog (which reminds me, if you're nearby I'm willing to arrange in-person exchanges to save on shipping). Robert and I then had Japanese food for lunch. Today was also payday (the best kind of days) and so I
finally
bought my tripod which was on sale! And then when I got home...my Aldo shoes were waiting for me on my doorstep! Even though they fit perfectly, all the bug bites on my feet are making it a bit uncomfortable to wear since I want to itch them every other second. I have 4 on my feet and I gained 2 new bites last night. I must be tasty...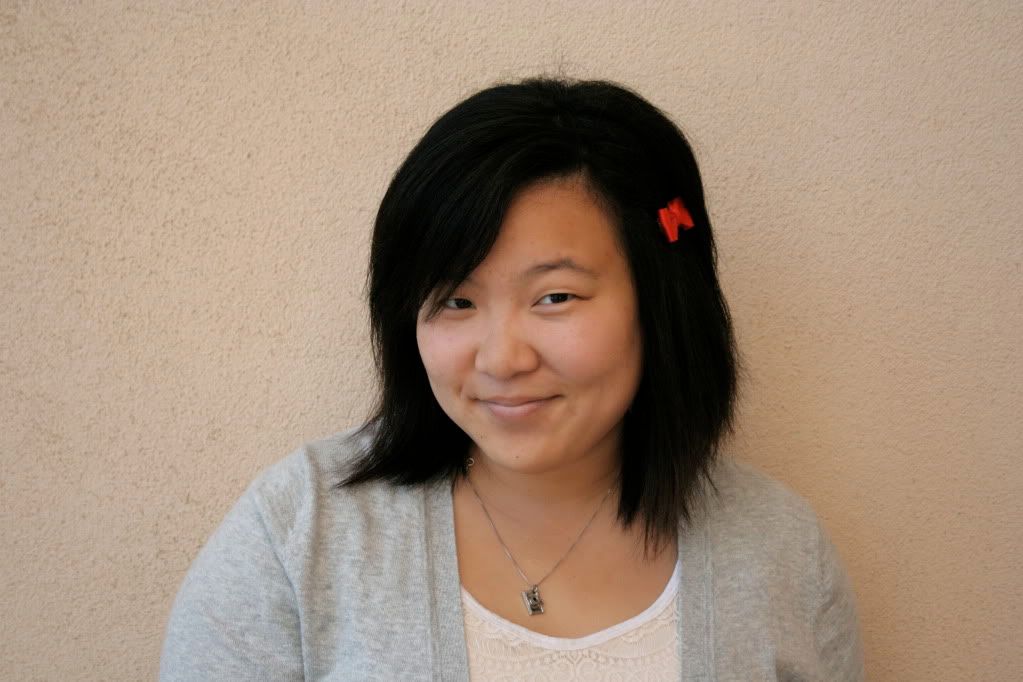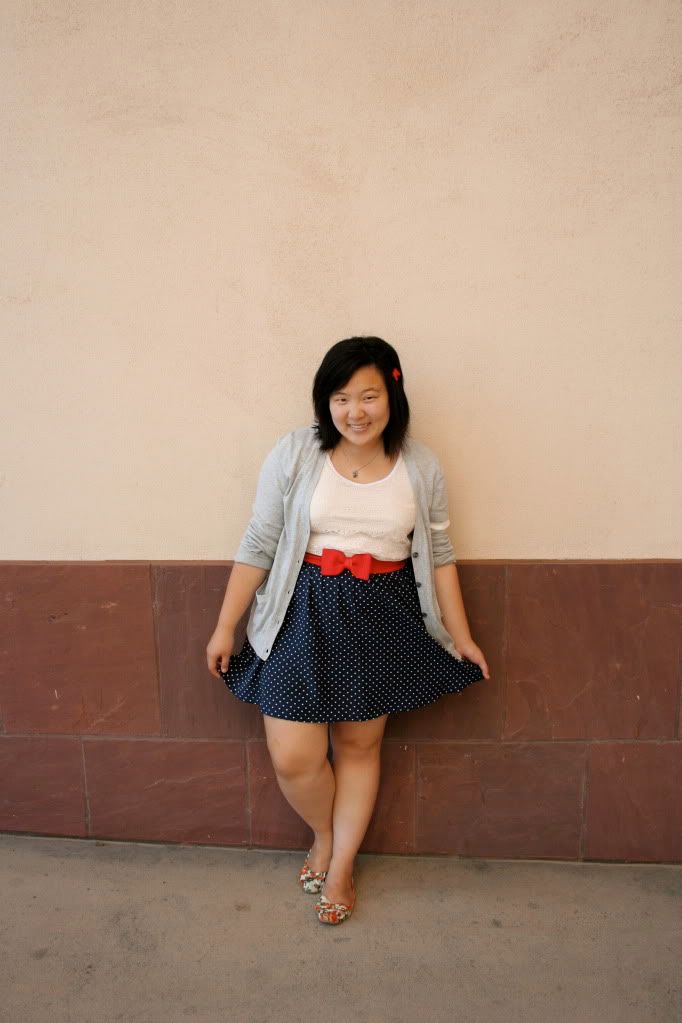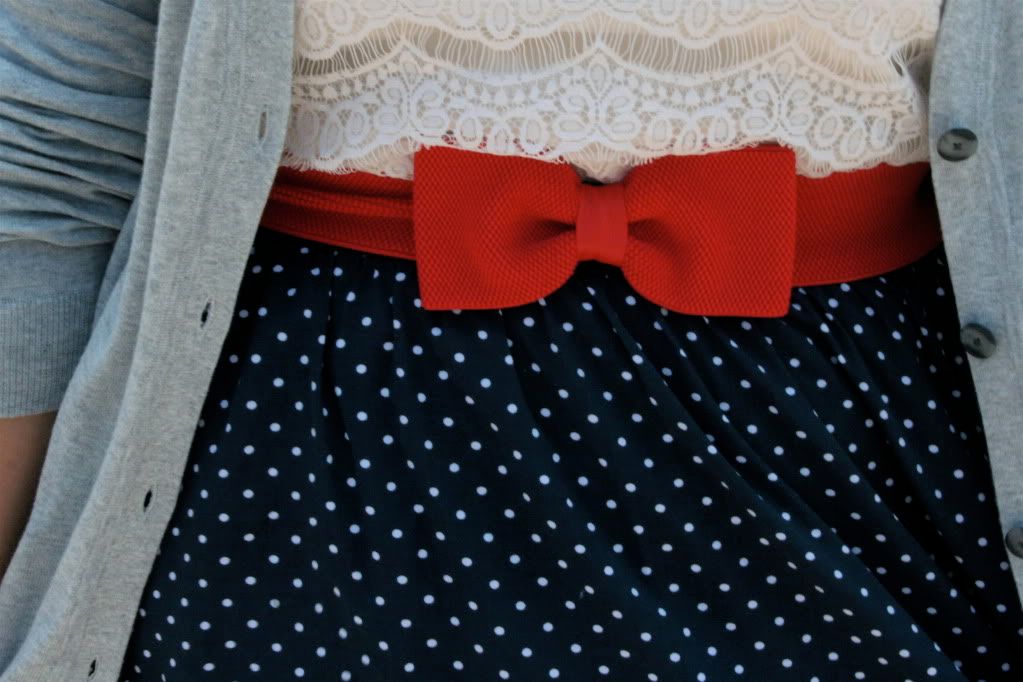 I've been so tempted to just live in
outfit #2
for the remainder of the challenge, but since I can't do that I might as well just change the skirt, cardigan, and the shoes. I think I might even like this one a bit more than the original. So much for giving my bow belts a break. I just can't get enough of them! I definitely need to get the black one once my challenge is over. They truly finish every outfit. I hope everyone has a wonderful weekend. I'm going to the beach tomorrow because I have another Saturday off. I will report back with pictures of course.
10/21
Until next post,
Jasmine
outfit:

grey cardigan -- gap; lace tank and floral flats -- f21; polka dot skirt -- cotton on; bow belt -- h&m; red bow -- etsy