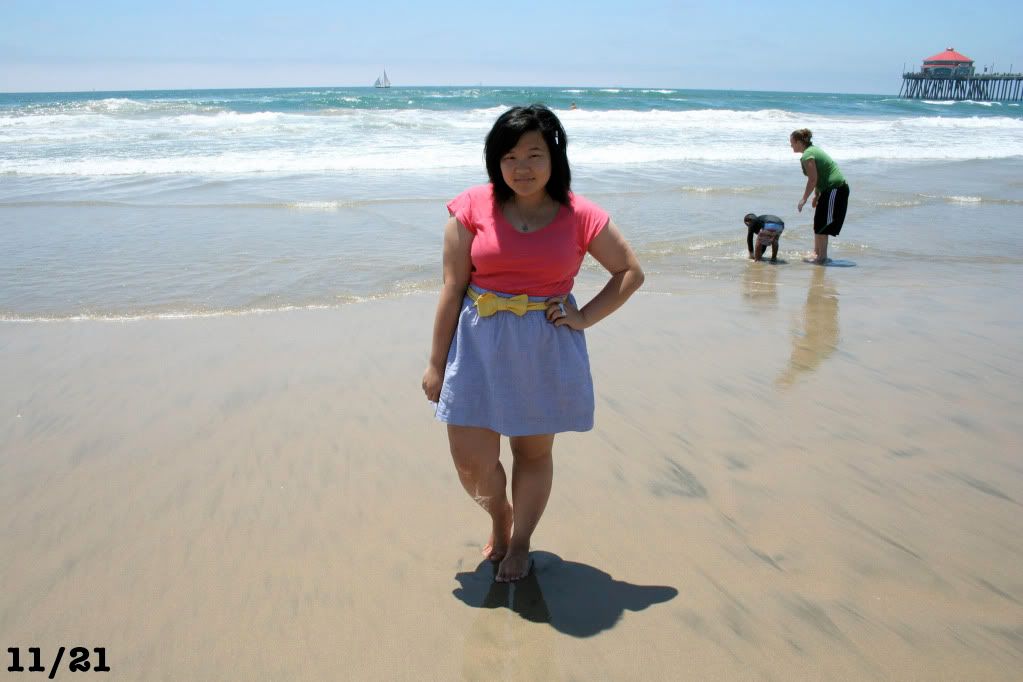 Hello!
I really am enjoying these Saturdays off. I think it's becoming my set schedule! And they'll be even better once my bestie gets back from studying abroad in China and once Robert's all finished with his MCATs. They're totally worth a slightly smaller pay check.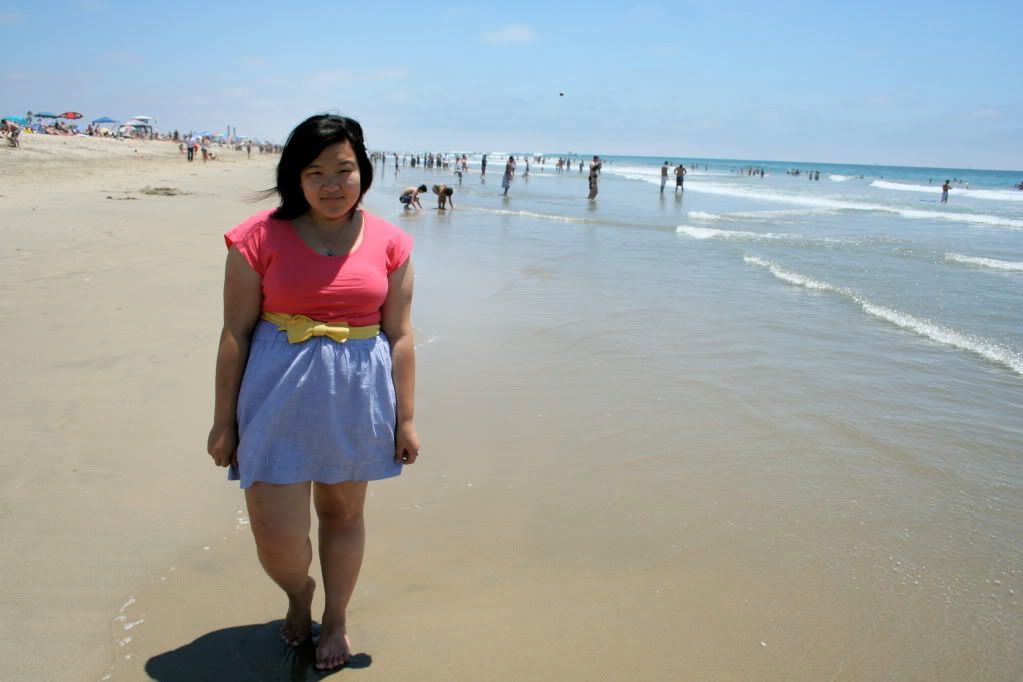 So today Robert and I headed to Huntington Beach--a beach we normally don't go to, and when we got there I realized why:
$15
for parking. But I think we got our money's worth. I finally got my tan (and a few sunburns...) and I got some good shots for my photo class (see last two photos). I also found a heart shaped rock. I love the beach so much! I can't imagine living anywhere without a beach.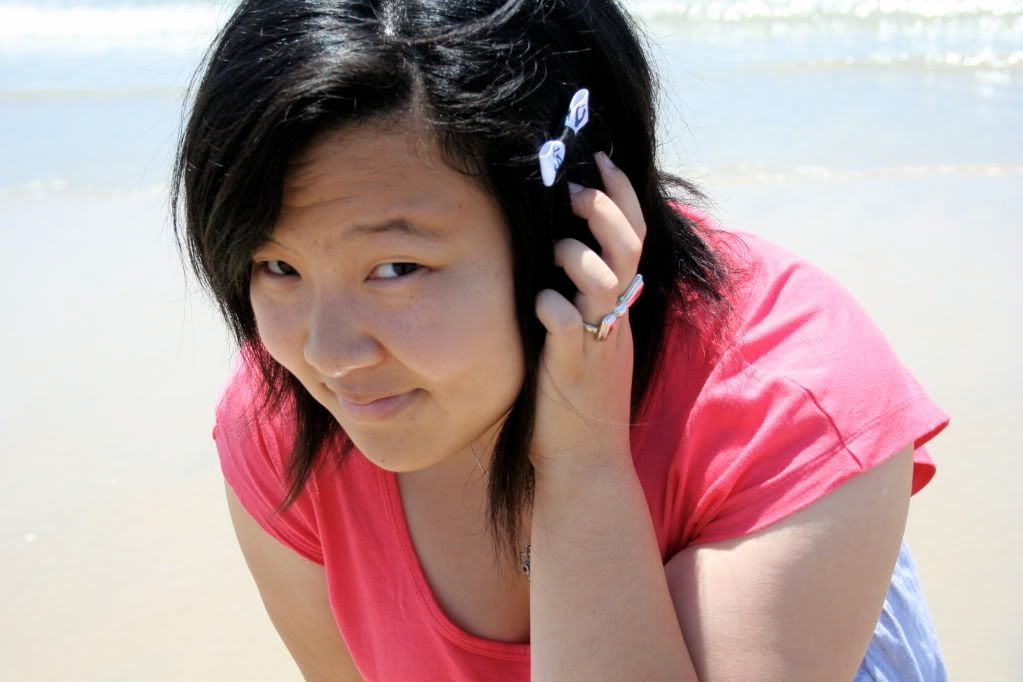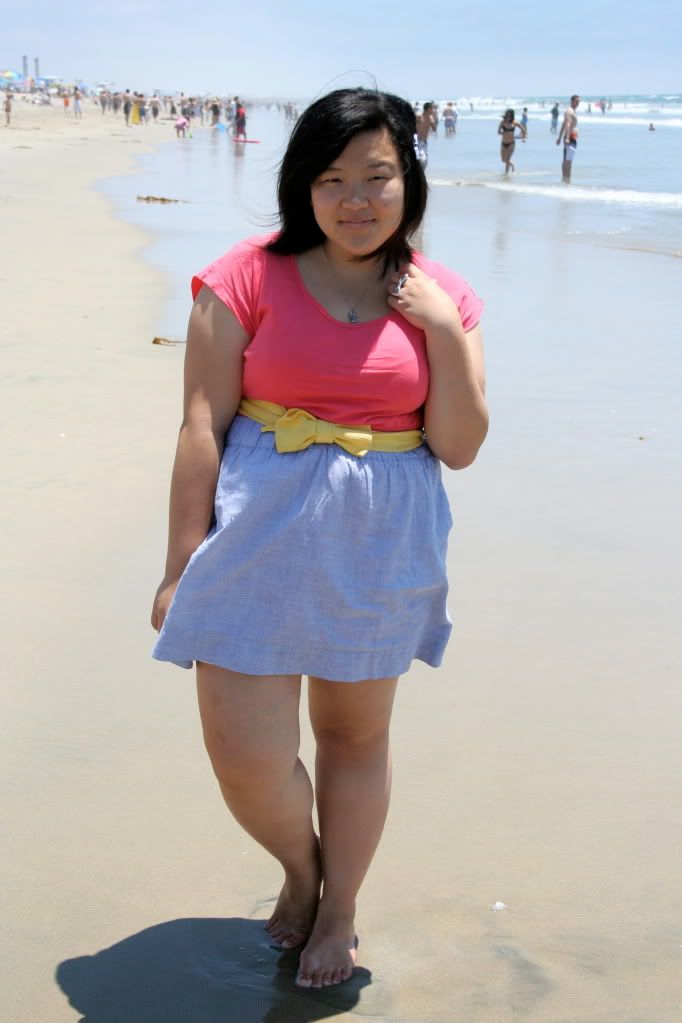 You can't see it very well, but this bow has a pair of anchors printed on it. It came with the small red bow in my last post. I'm really sad that I lost this one somehow on the walk back to the car, but thank goodness it came in a pair. I just have to be
really
careful with the other one. I think I'll have to secure it to an alligator clip because bobby pins just don't stay put in my thick hair. I'll definitely get better pictures of it next time.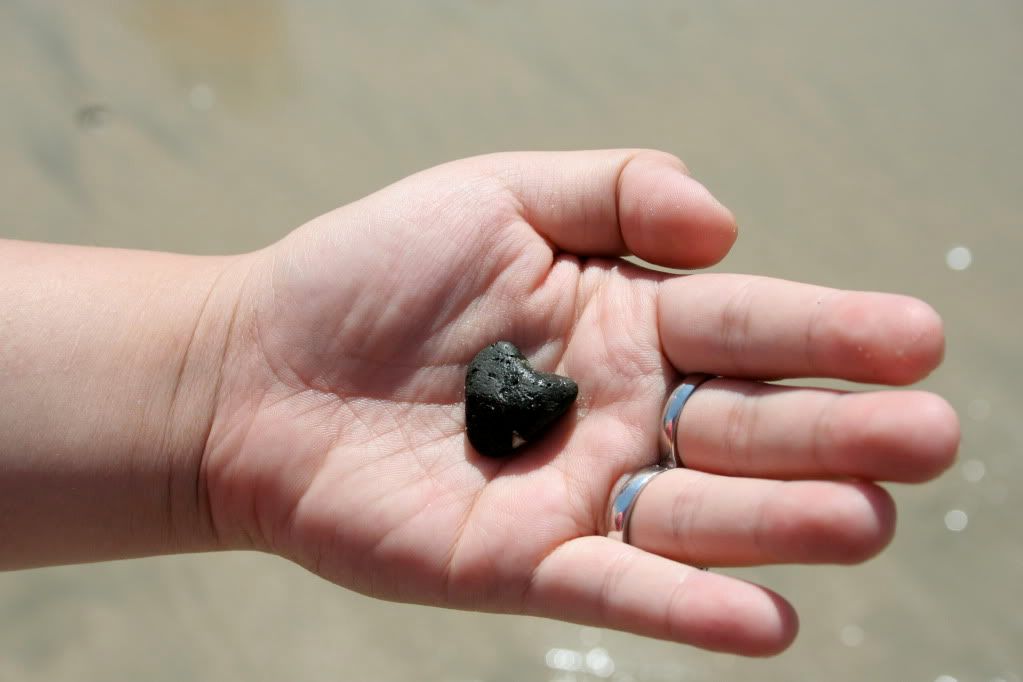 This morning my dad told me a package came for me in the mail. My first thought was "I didn't buy anything recently, did I?" (Old habits die hard!) But it turned out to be a surprise from
Jen
! It was this connector bow ring! It's so adorable and I love it! I just know I'm going to be wearing it a lot already--as if I need any more bows in my outfits! Thanks again Jen!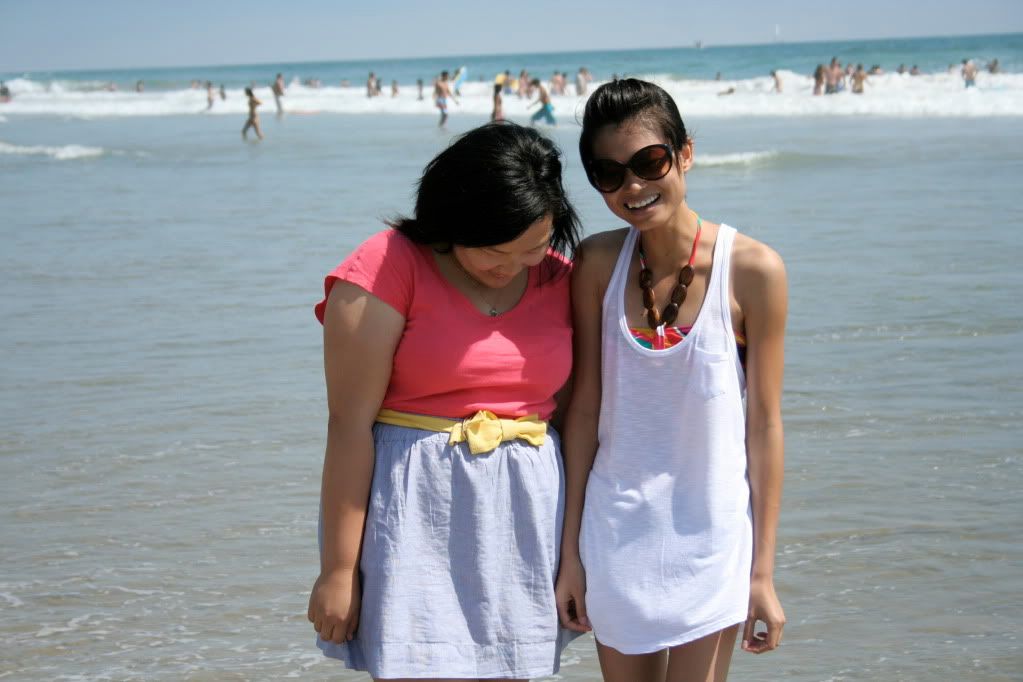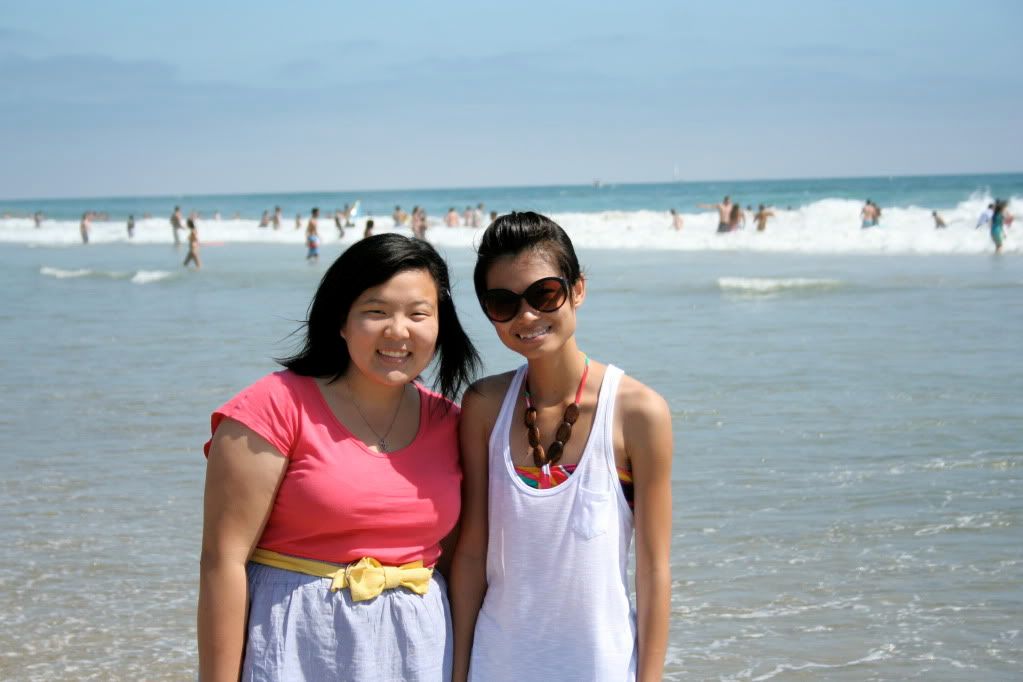 So the reason why we went to a beach we don't normally go to today was to meet Luci, the lovely lady behind her new blog,
Camera Shutters
, but is better known on Chictopia as
Yumsforapples
. We missed each other the first time she came around to California, but she came back again for her birthday weekend! It was so easy talking to her about our lives and our future plans. She's starting her own shop so we also planned to host a giveaway here soon.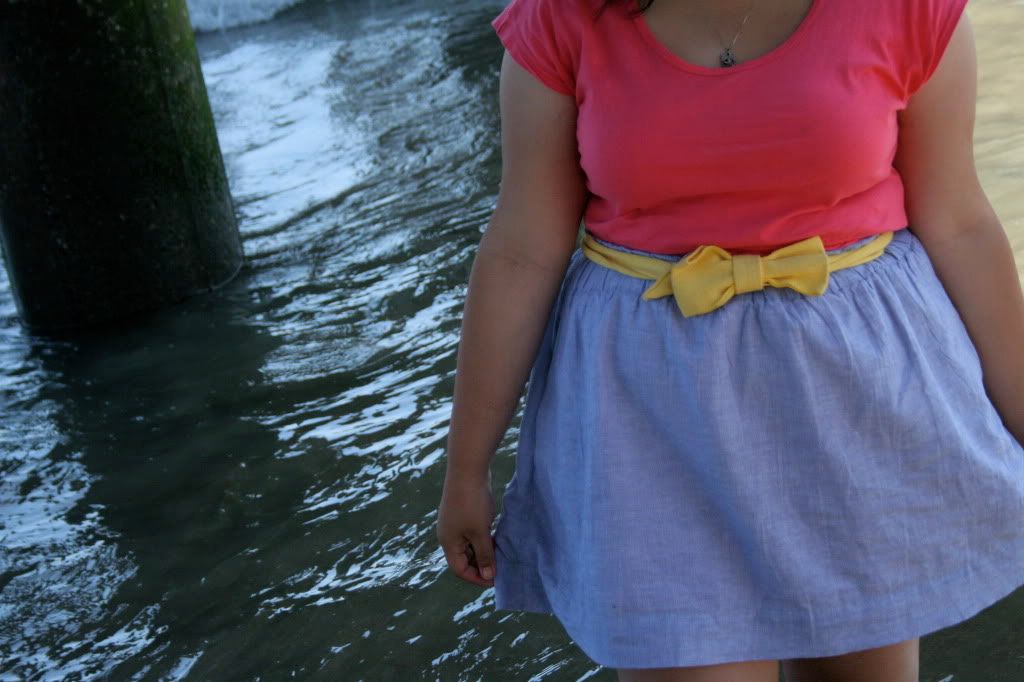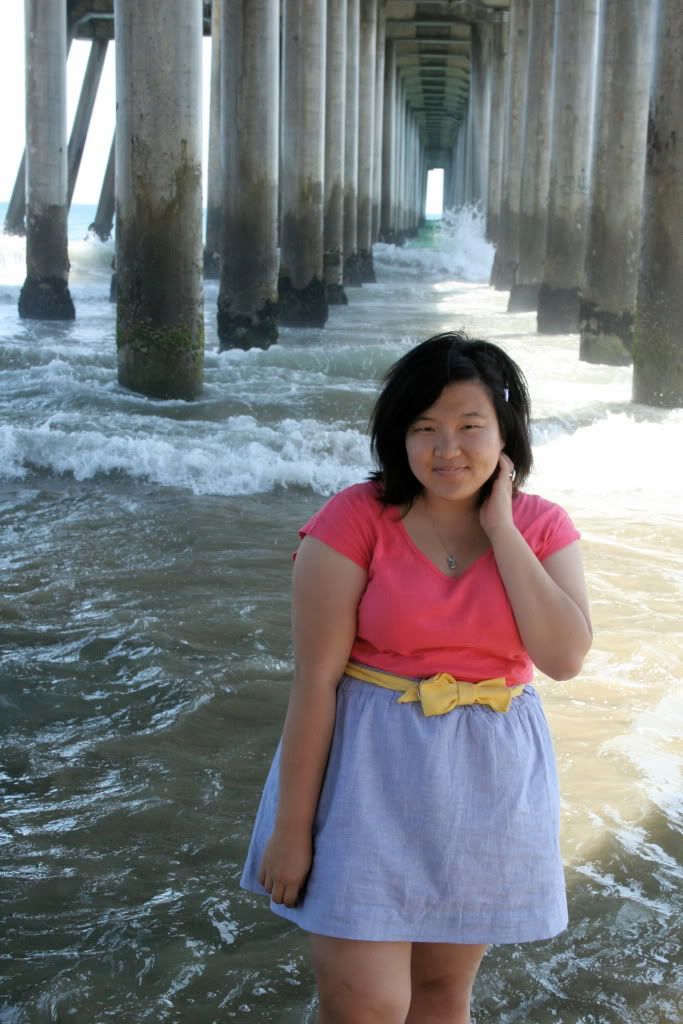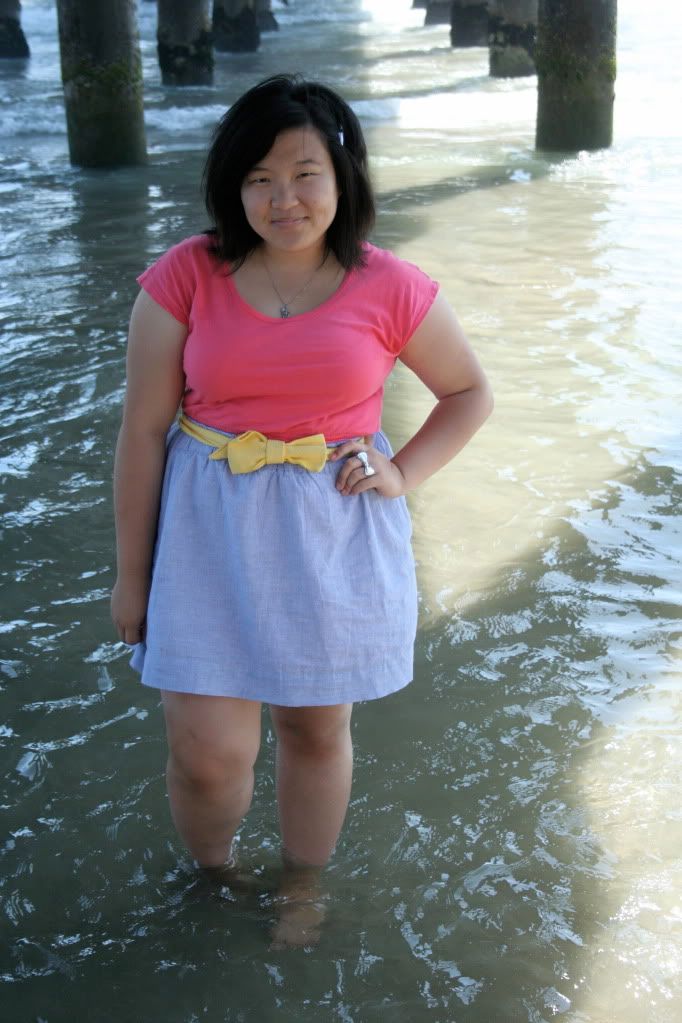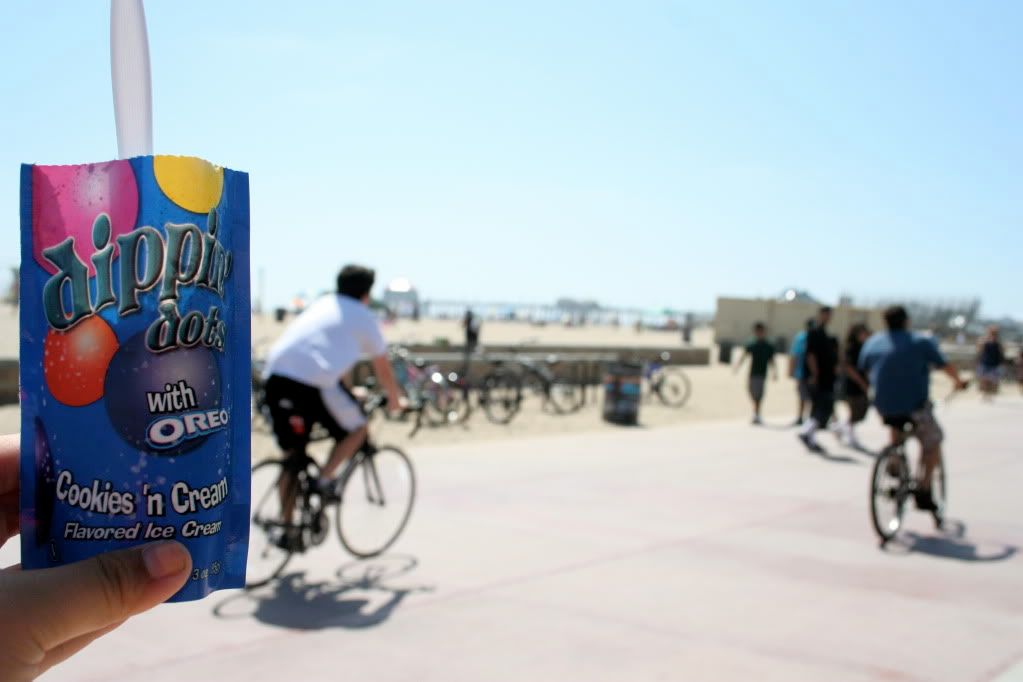 I really am loving this coral dress as a top. It seems to go effortlessly with all my skirts. I think I need to find a t-shirt of this color, but until then, this dress will do for now! I really am loving these three colors together. They're all variations of the primary colors. Pink and yellow together always make me think of a strawberry and banana smoothie. Note to self: bring a hair tie to avoid crazy beach hair. And of course a trip to the beach had to end with some ice cream!

Whew! What a long post! I hope everyone is having an amazing weekend. The weather here in California is just so perfect! Too bad I have to work tomorrow.

11/21
Until next post,
Jasmine
outfit:

dress/top -- cotton on; chambray skirt -- j crew; yellow bow belt -- vintage/etsy; bow ring -- f21 (from jen); anchor-printed bow -- etsy