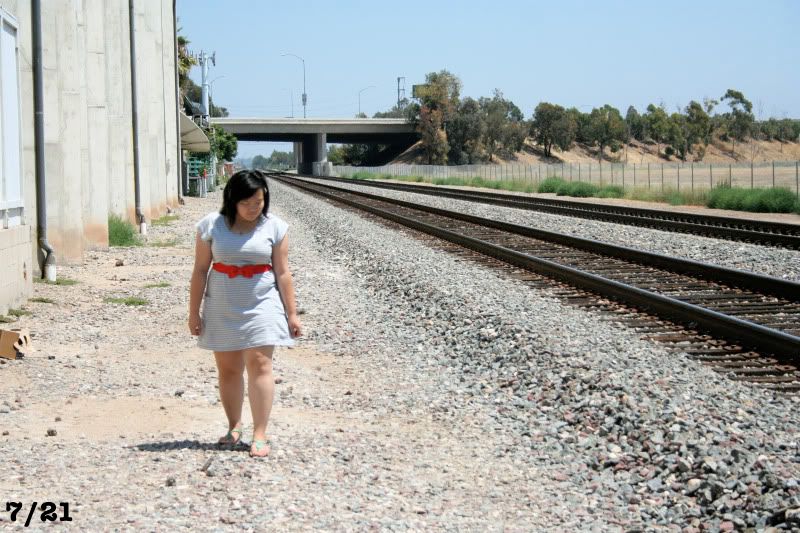 Hello!
I had a lovely weekend off and feel so refreshed to be blogging again! Though last night, I was way too exhausted from work to plan today's outfit (I took a 3-hour nap and then still managed to sleep until 11 this morning), hence the super simple outfit today. But sometimes less is more! Tomorrow will definitely be better.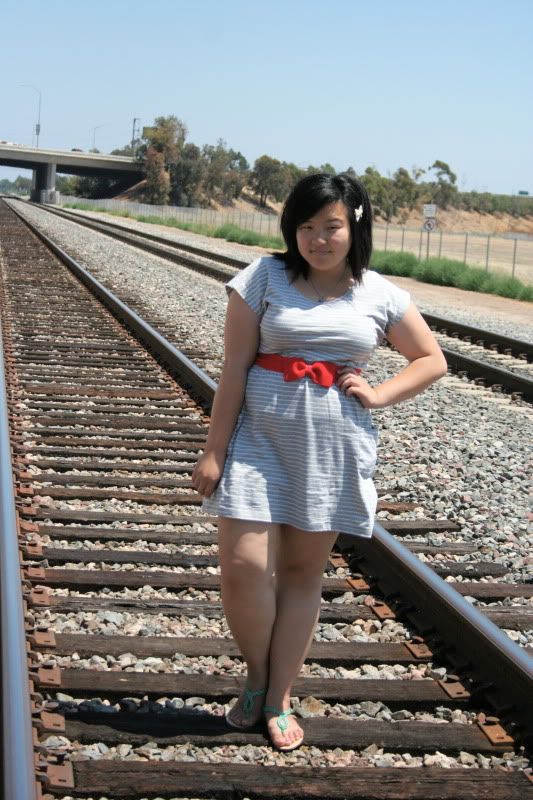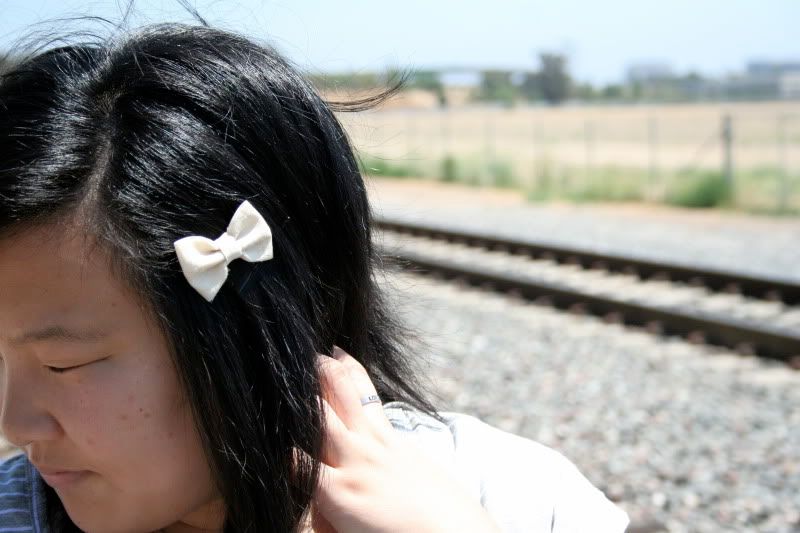 Today, I had a wonderful day! After making Robert and I lunch, we headed out to Old Town Irvine to get some shots for my black and white photography project. We then watched "Inception," which was...
mind-blowing
to say the least! I really quite liked it and it really gets you thinking about the difference between dreams and reality.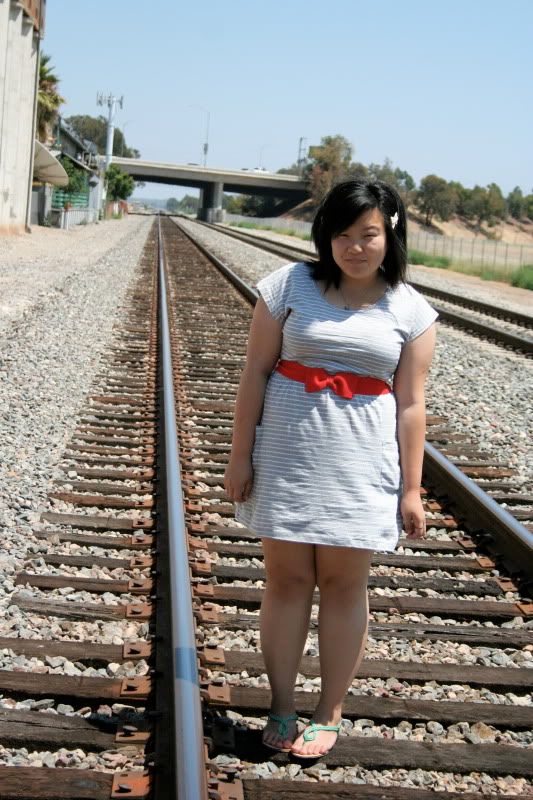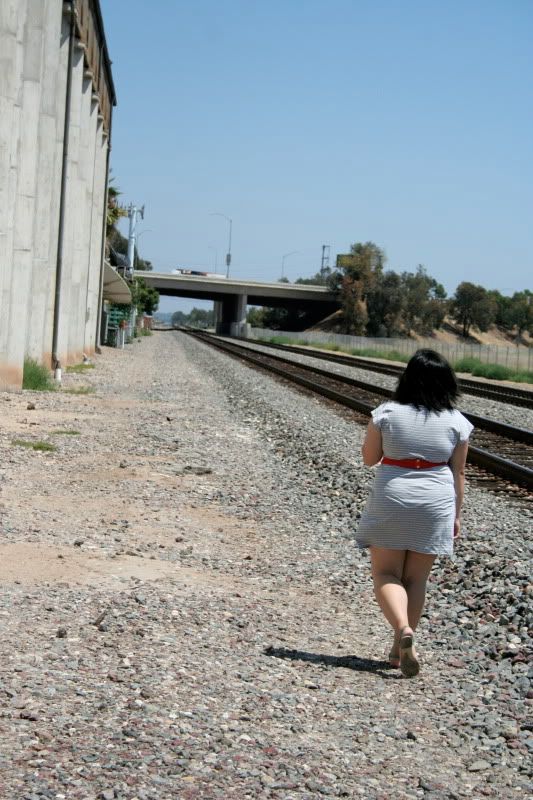 While editing and choosing photos, the song "Boulevard of Broken Dreams" by Green Day kept repeating in my head, especially the beginning part that goes "I walk a lonely road..." Well it wasn't a lonely road, in fact it was a pretty painful road to walk on with sandals. I like this location, but next time I'll definitely be wearing more sensible shoes!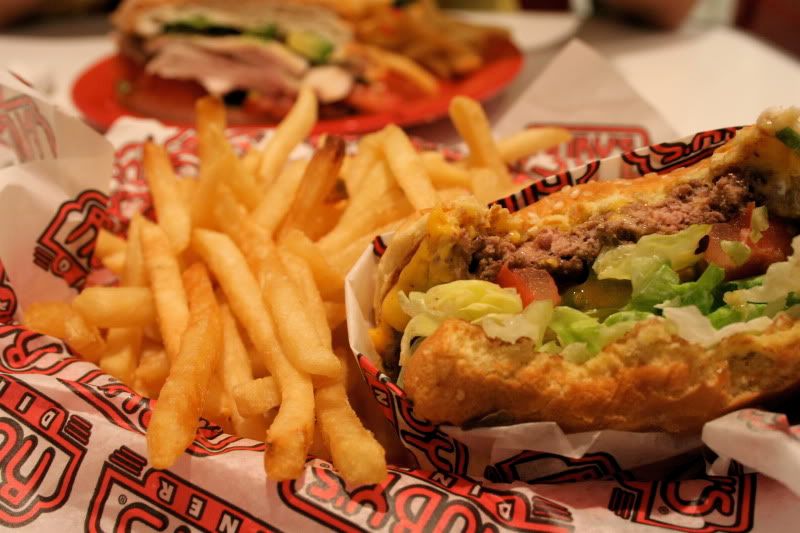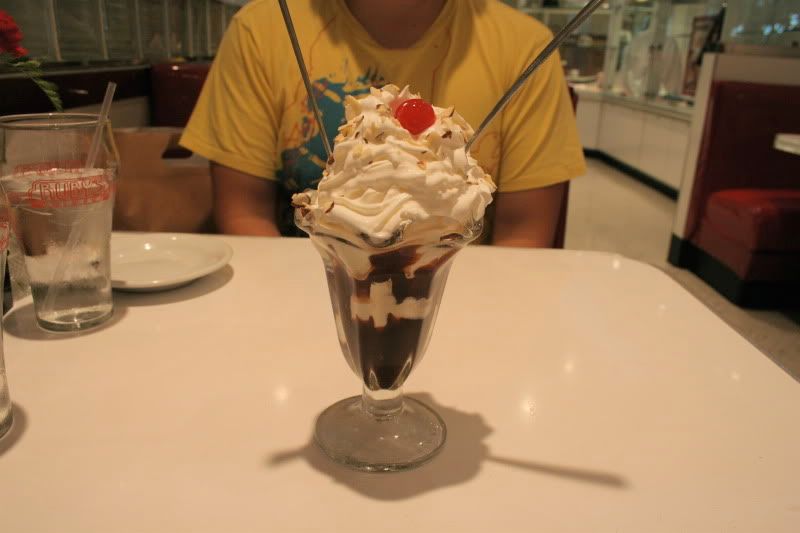 Afterward, we got a delicious dinner at Ruby's because I wanted to take pictures of an ice cream sundae in a retro-setting and what better place than Ruby's? We visited two malls today and it was the hardest thing not to step into a store and shop, but the only store I stopped in was Aldo. They didn't have the shoes in the store so they had to order it. I'm so anxious to wear them! I feel like by the time I get them, my challenge will be half-way over!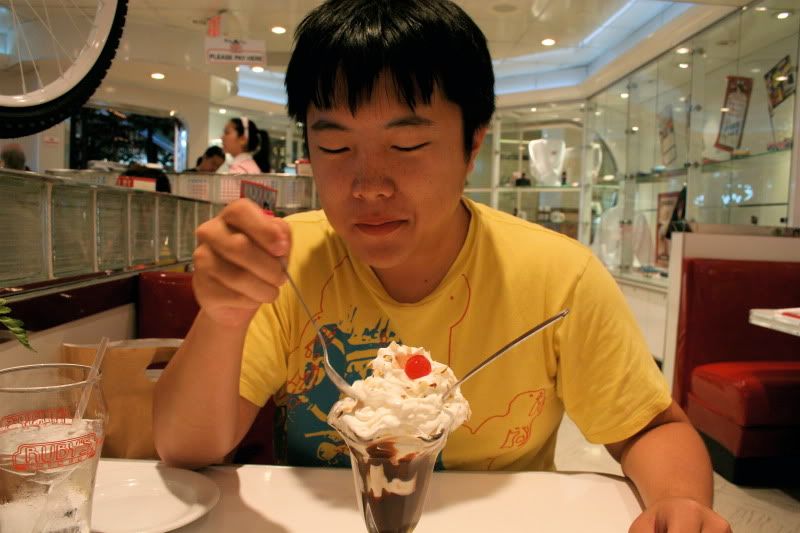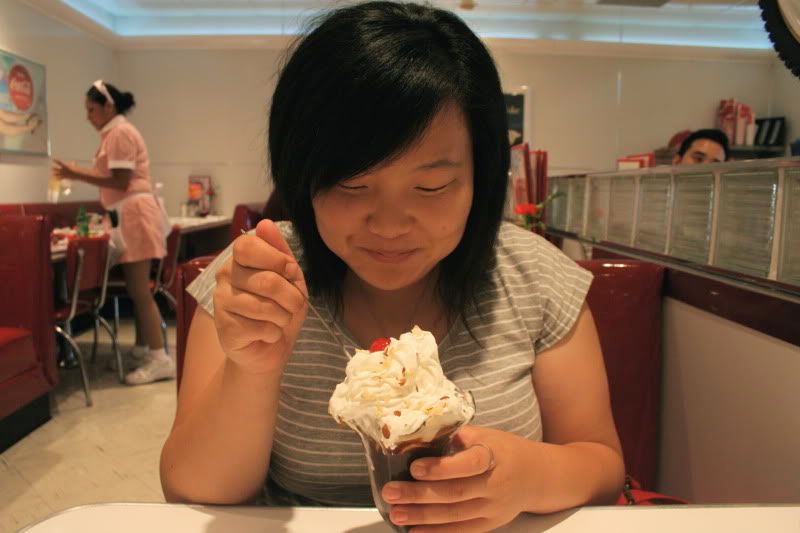 I can't believe a week has already passed by since I started the challenge. I really am starting to learn the value of my clothes. I'm 1/3 of the way there! Woohoo!
6/21
Until next post,
Jasmine
PS. Today is the last day to enter the
Designer Apparel Giveaway
! I will be choosing the winner Wednesday morning!
outfit:

grey striped dress -- cotton on; red bow belt -- h&m; green sandals -- uo; white bow -- etsy