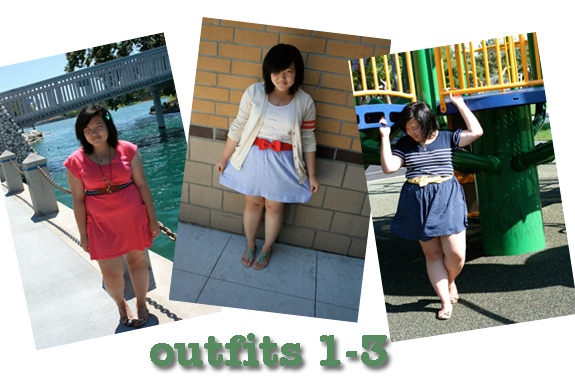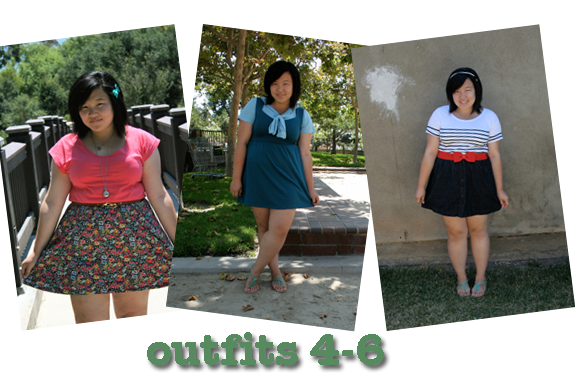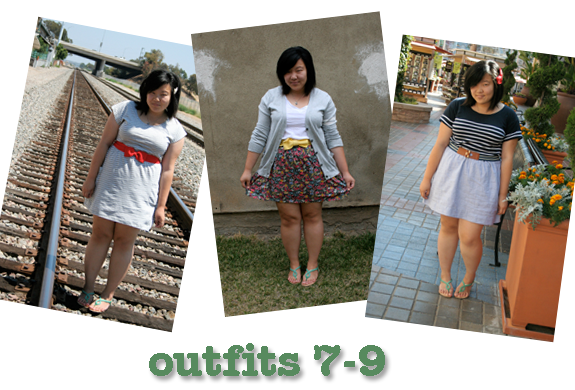 I'm close to being halfway through with this challenge so I thought I'd do a little recap. I think my green UO sandals and my H&M red belt have taken over as the stars of this challenge. The second half should be interesting since I've been putting off the harder items to style (ie. my red AA skirt, and my pink Old Navy shorts), and because my Aldo shoes will finally be here!
The second look is my favorite,
which one is yours?
Look out for outfit #10 later on tonight. Finally breaking double digits!
Until next post,
Jasmine
PS. All items are currently on sale on my blog shop! Click
here
to get shopping before I donate them to Good Will!