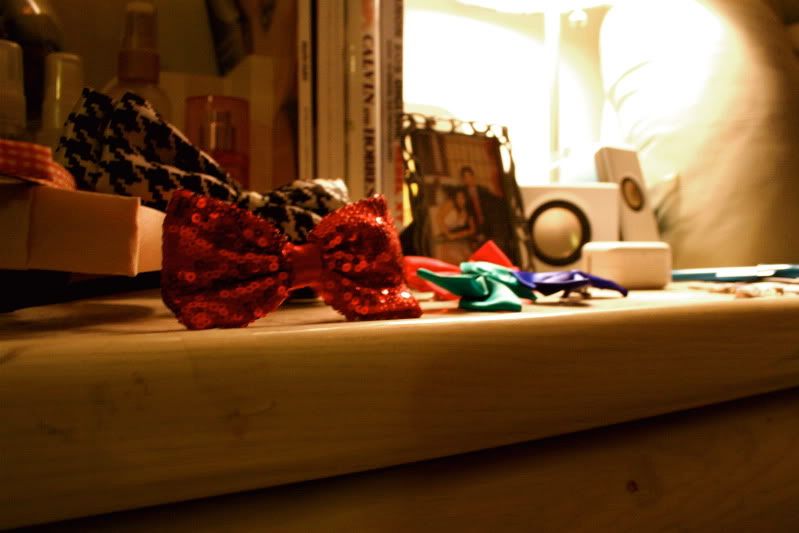 Hello!
Sorry for the absence over the couple of days...it's been such a hectic first week at school. I started my internship at the UCI Children's Center. I'm there Tuesday, Thursday and Friday mornings, so I haven't been able to wake up early enough to take outfit photos during those days. But I've just been repeating past outfits this week anyway. The internship is going well! I adore the kids, but it's so tiring trying to keep up with all their energy. I hope next week I will be better adjusted and have time to take pictures, because my 50mm lens arrived yesterday!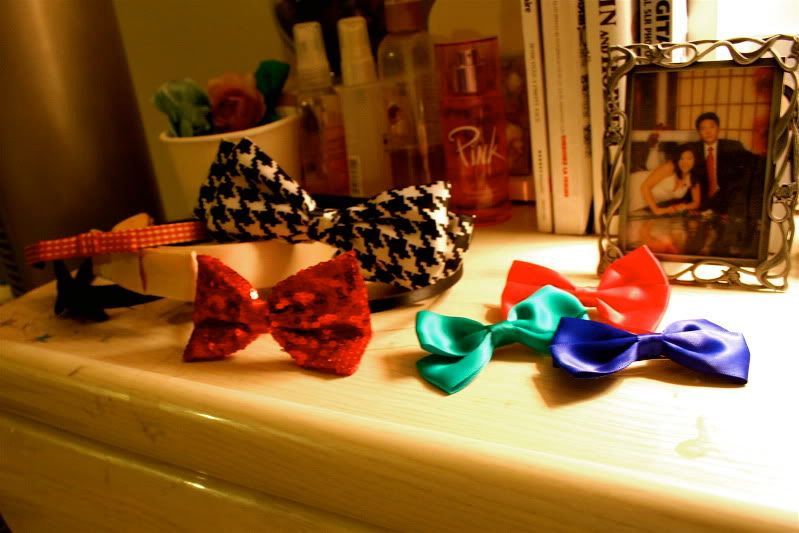 (All headbands except for the red sequined one [from Kaitlyn] are from Forever 21; and all bow hair clips are from H&M)
Since I don't have much to update you on...I thought I'd do a post on my bow collection, since I've become quite notorious for them now--on Chictopia and in real life. Bows, to me, add the final touch to any and every outfit. It's that little pop of color in a monochromatic outfit, or the perfect accessory to go with a flouncy skirt. My obsession began with the purchase of the green bow. I was shopping with a friend, and on a whim I tried it on and it was love from then on.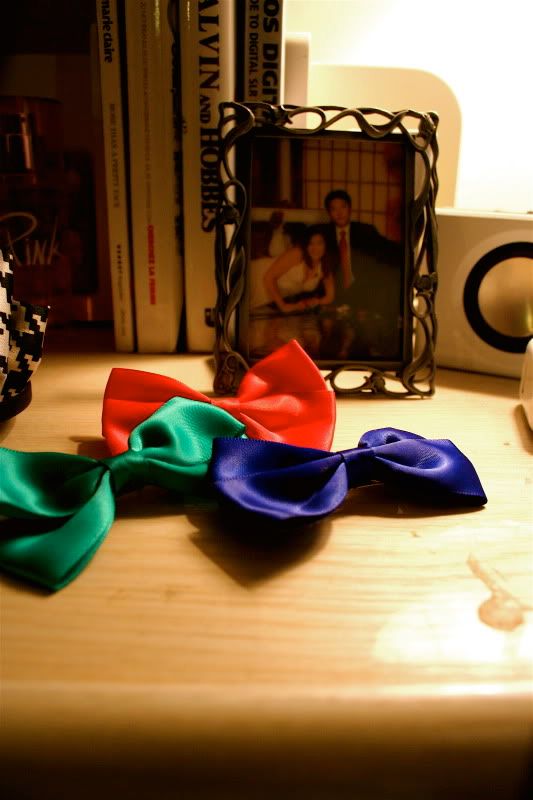 I'm always on the hunt for bows nowadays--currently for a white and another red one. I think my style was forever changed by that green little bow. I used to be a major tomboy as a kid--I loathed shopping, hated pink, etc. Even now, I still am sort of one: I don't own a pair of heels or boots, and I don't wear make up. But bows definitely catered to my girly side, and now I find myself wearing a lot more feminine pieces (ie. ruffles, skirts, lace, etc.). They're also the childhood I never had: I always wished my mom would brush my hair and fix it up all pretty, but she never had the time. I need to learn how to make my own bows...that would save lots of money.
Hehe you get to see what I looked like on Prom. I wore my friend's white flats, and a white cream dress, with a gorgeous back, that I got from Wet Seal for
$9!
My accessories were from Forever 21. I think my whole prom look was like $15! And I did my own hair, and of course no make-up. Robert and I didn't even really go to prom: we just dressed up, took photos with friends, and ate dinner with them. We went to the beach instead, and then watched
Spider Man 3
. Wow, we look so much younger then...Ah high school.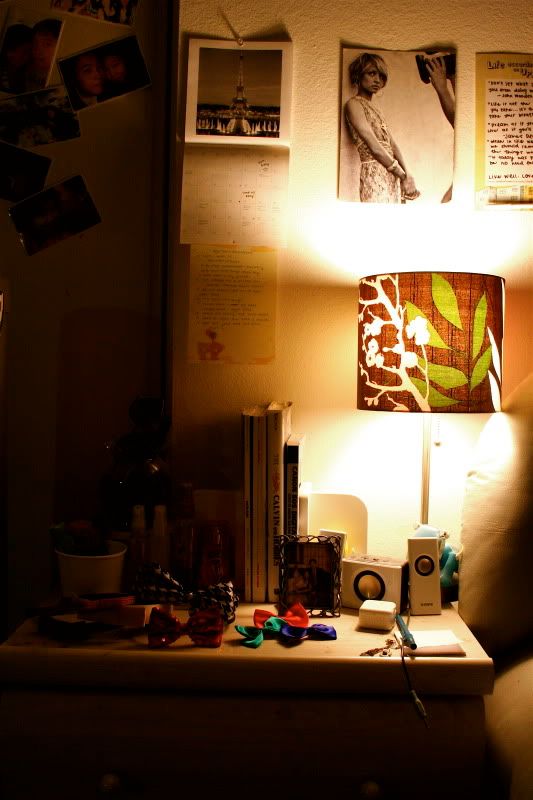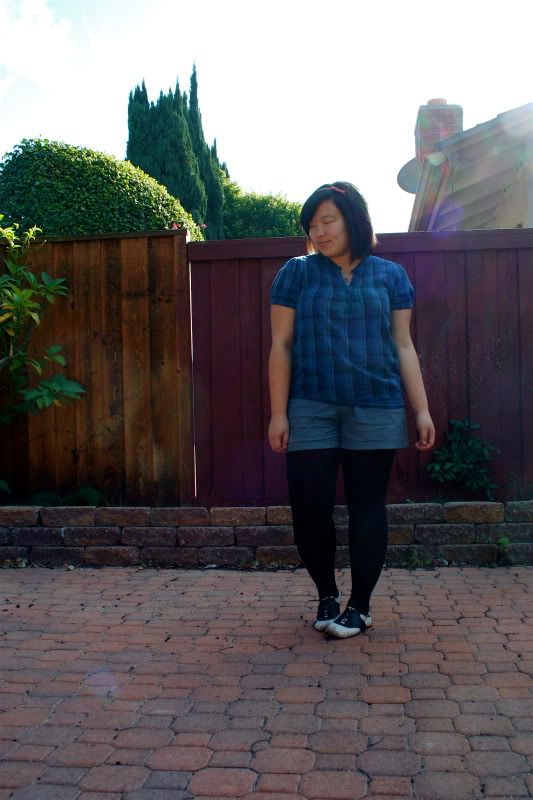 (Blue Plaid Blouse -- Urban Outfitters; Red Headband -- Forever 21; Oxfords -- Urban Outfitters)
This is what I wore yesterday--I know so simple and boring yes? I was feeling a bit preppy yesterday after browsing through pictures of Alexa Chung, and I feel like my oxfords just make everything a little preppier!
I am currently obsessed with the song, "Drive" by Incubus. If you haven't listened to it yet, you should especially if you're feeling a sense of uncertainty as I am right now. Well I'm off to grab some coffee and then to class at 3:30! Later today, I'm going to the gym (it's slowly becoming part of my routine!) and probably get started on my weekly readings so I don't fall behind.
I hope everyone is having a great week so far! I will try to post tomorrow.
Until next post,
Jasmine
PS. Thanks to
Jen
and
Jasna
for giving me blogger awards, I will do them soon! You two are always so sweet, and stylish of course!