Hello!
I've been pretty good at updating these past few days so let's hope I can keep it up! :) Anyway, yesterday, it rained but it was also our three-year anniversary. It was a really relaxed day, nothing extravagant so my dress will have to wait for some other formal event, maybe valentine's day. Usually on Tuesdays, I take the bus to my internship since it's at 9am instead of getting a ride from Robert since his first class isn't until 12; but, he gave up sleep (aww!) to take me out to breakfast and dropped me off. The kids were adorable as usual. Robert then missed his classes because he fell asleep in his car so we took off for the day. We went shopping, and ate dinner at Souplantation, which is a vegetarian buffet! So yummy,
and
healthy! We finished the special day with...an hour at the gym, hahaha. So nothing too extravagant, but that's just how we are--simple and appreciative of the little things.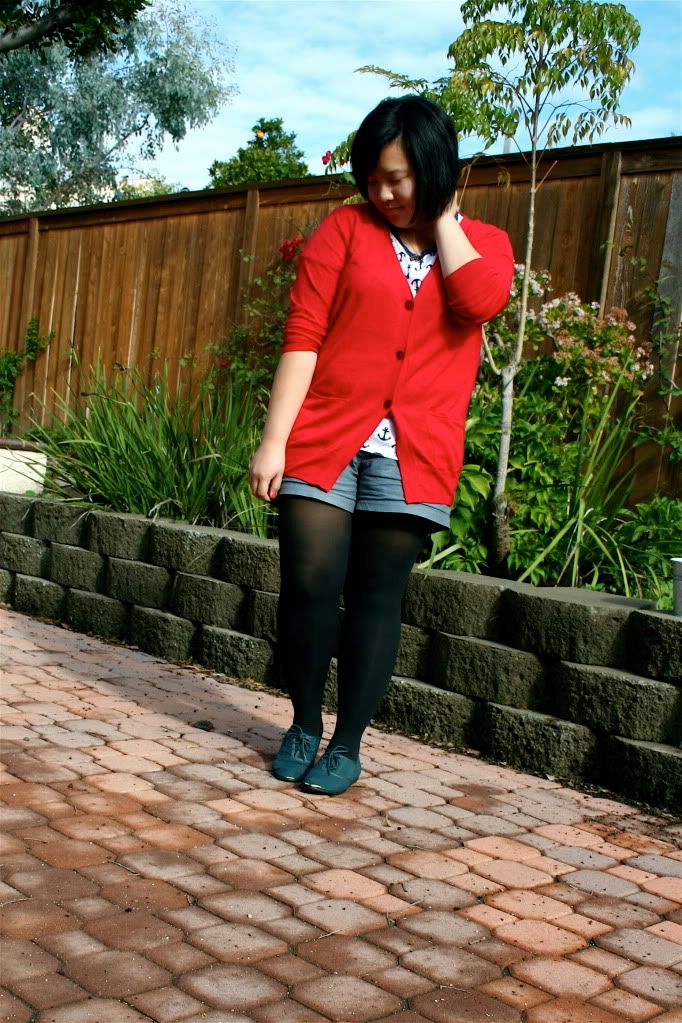 (wearing: cardigan -- zara; anchor-printed t-shirt, and teal oxfords -- urban outfitters)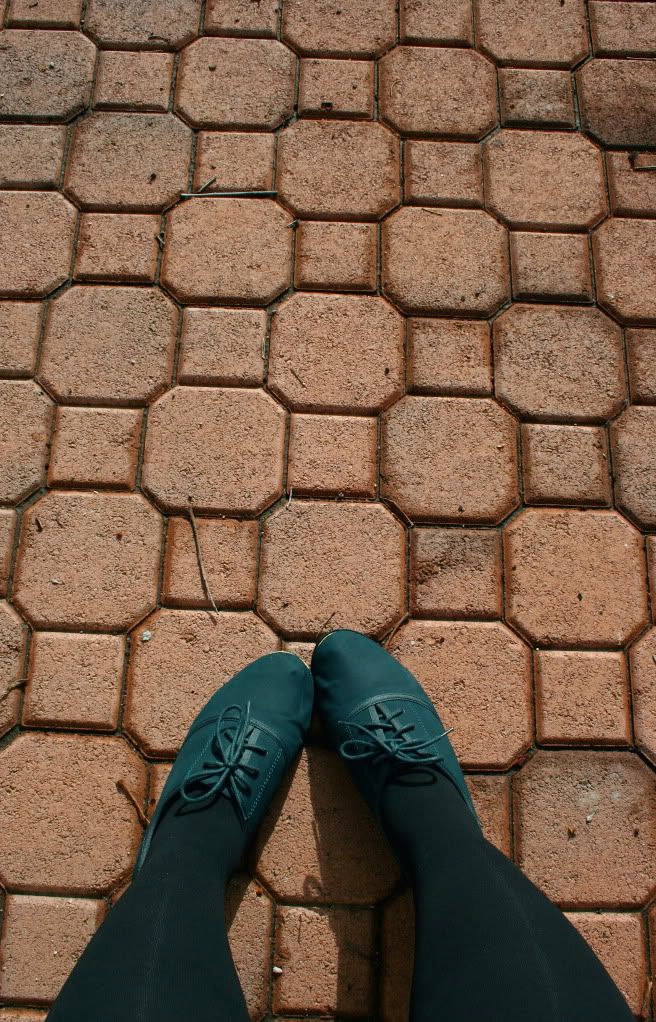 Today, I am debuting two new things in my closet--the red cardigan from Zara, and the teal oxfords from Urban Outfitters--both were $19.99! The cardigan is one of the softest ones I own, if not the softest. It's made up of silk and cotton! The oxfords are so sturdy and endured the rain yesterday with no trouble, but left my feet a little battered. I can't wait until they're broken in! I think my next pair of oxfords (I'm addicted now...) will be a more "normal" color, like a brown or black! I'm eyeing a pair from Aldo. Ah I'm oxford-crazy now!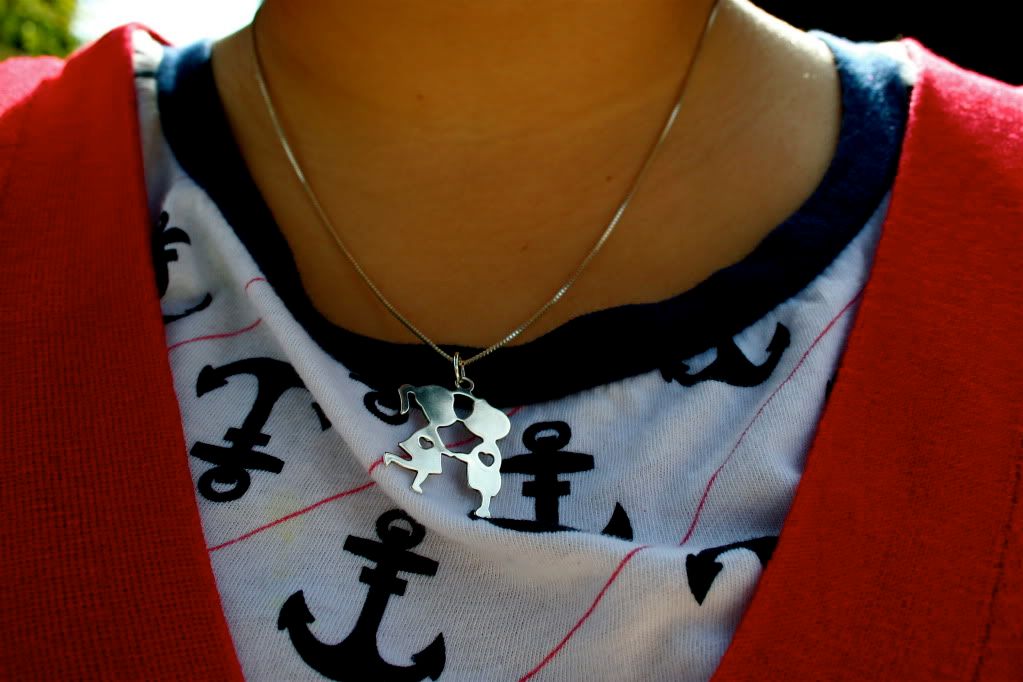 I checked my schedule for work, and I have this weekend off! I'm partially excited and partially disappointed since I really do need the money, but it's okay! I am going to make the most of it to get caught up with schoolwork and to edit the photos from the wedding last weekend. I returned the camera equipment to my friend, and have set myself a deadline to finish editing. I also need to design and print business cards, and create a portfolio, all the while swimming in a sea of midterms and papers to do. I feel so overwhelmed, stressed, and conflicted. I really wish photography was my only priority and responsibility at the moment, then I could really give it my all; but there's so many other things to do. I cannot wait until I graduate!
Until next post,
Jasmine
PS. Thank you to
Taylor
for the award :) You're always so sweet and leave the nicest, thoughtful comments!
*
PPS. I am in desperate need of new music!
Tell me some of your favorite songs or artists and I will check them out!!!
PPPS. I just realized my new oxfords match the color of the links in my blog. Hehe!