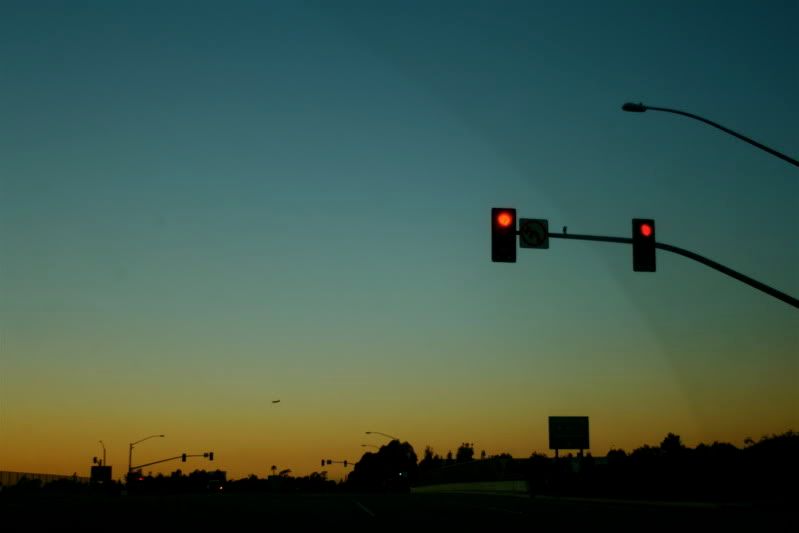 Hello!
I don't even know if I'm sick, or if it's just exhaustion/frustration with life anymore. Whatever it is, it needs to go away. I miss being Miss Sunshine. I called in sick today for my internship so I could rest, and Robert stayed with me. It was a simple and easy, yet comforting day. We made up for the lack of cuddling over the week, slept until 11, cooked lunch, and then went out for a bit since he said he'd buy me a shirt to cheer me up. I didn't find anything in the stores so we just sat around, talked, and played with my camera. He just dropped me off, and I already miss him.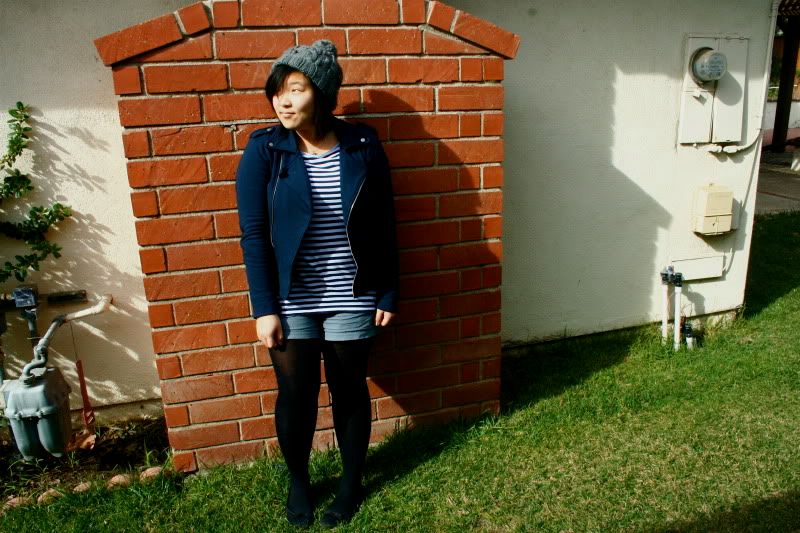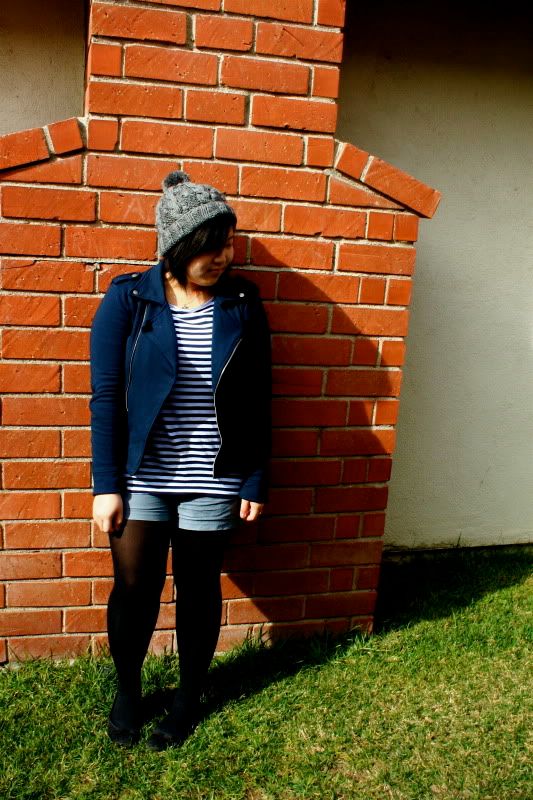 (wearing: gray beanie and blue jacket -- forever 21; striped top -- rodarte x target; black tights -- forever 21; black flats -- charlotte russe)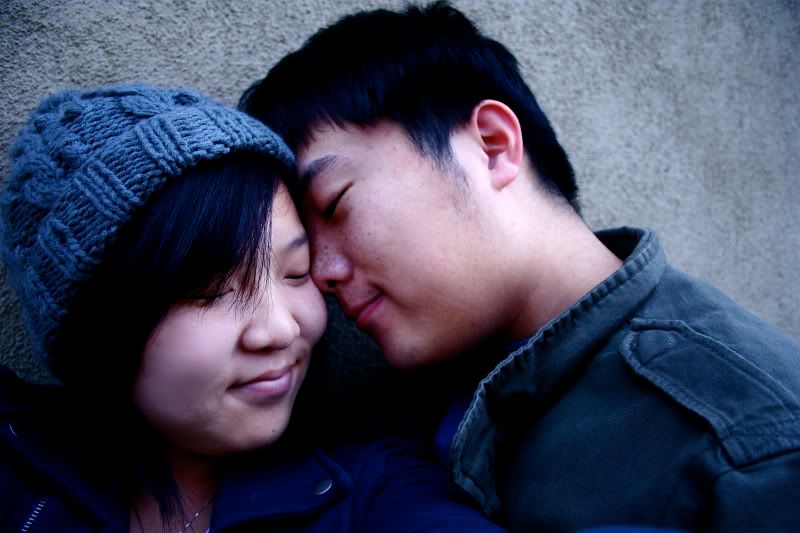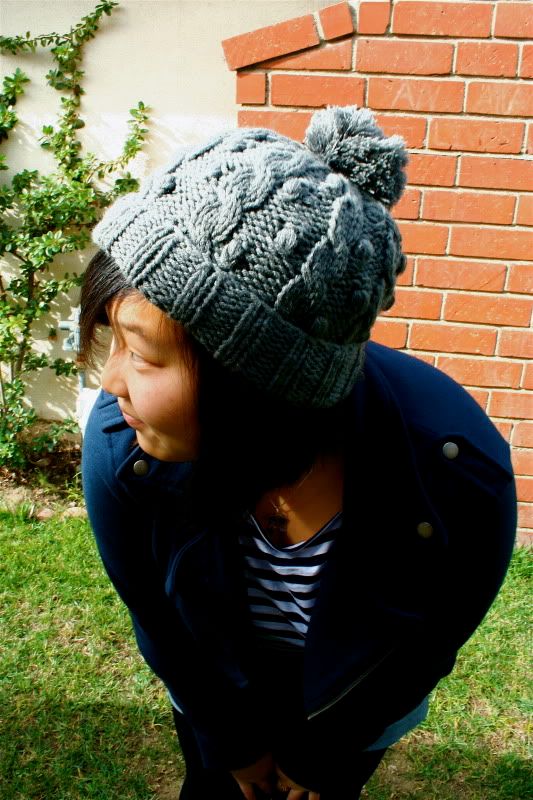 This whole week was about comfort for me as I recover from this random cold. I didn't even wear my oxfords because I was that lazy to tie my shoes, so it's back to these trusty black flats. This jacket is the warmest thing I have, and since it gets pretty chilly at night, it's been worn pretty much everyday. I
must
invest in a chunky knit cardigan of some kind...but I bet by the time I find one, it'll be spring and too late to wear it. If you know any place that has some and at a decent price, let me know!
(source: tumblr)

"Is this a natural feeling
Or is it just me bleeding?
All my thoughts and dreams
In hope that you will be with me or
Is this a moment to remember
Or just a cold day in December?
I wonder if maybe
Maybe I could be all you ever dreamed."
-Anywhere but Here -- Safety Suit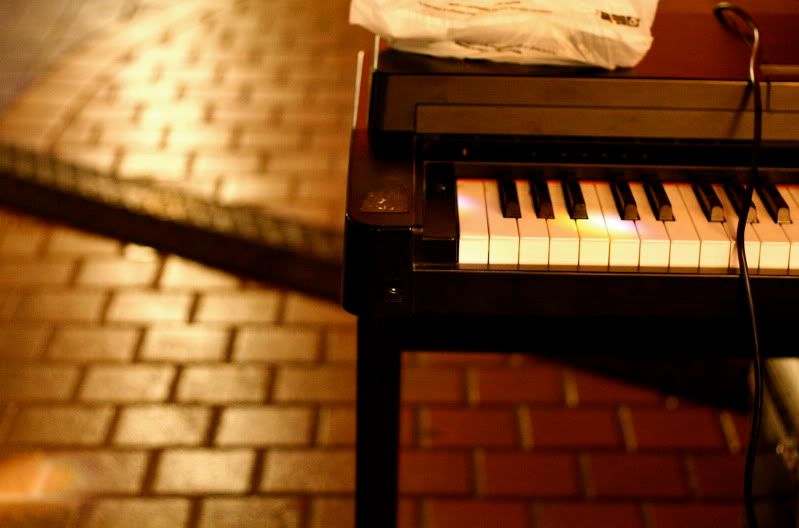 I forgot to upload this picture of the keyboard last post, but I love it so much that I'm posting it now! I'll try to get over this sickness/sadness thing this weekend. Even though I have work on Saturday and Sunday, it's a three day weekend! I think Robert and I are going to check out an art school I want to apply to on Monday, and just relax.
Ahh, I can't believe I missed the kids doing their Martin Luther King Jr. Day march today and the cornbread-cupcakes they made. But thank you MLK Jr for the day off, and for fighting for equality of course...!
I think I'll do a room tour or a what's-in-my-bag post this weekend.
Until next post,
Jasmine
PS. Thank you for all the comments and follows. Each mean the world to me! I've been so out of it, but I'm going to catch up on blogs right now :)