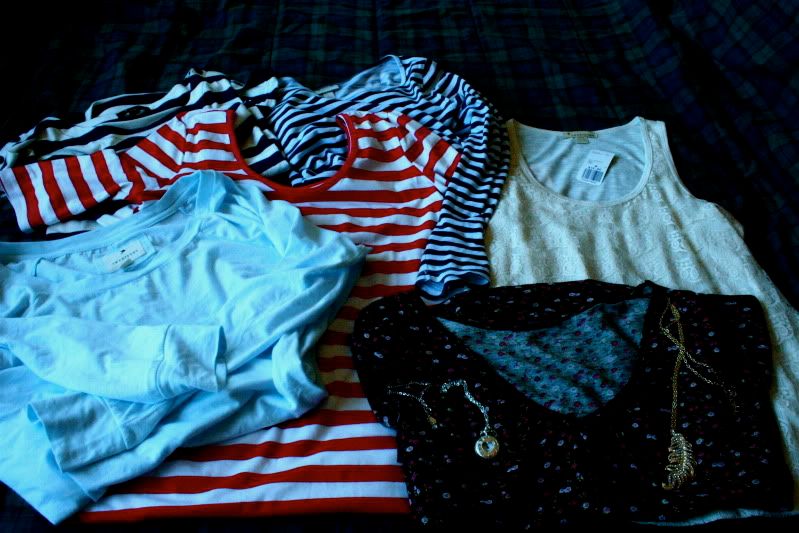 Hello!
I am actually excited to resume school on Monday, but only because of all the new clothes I got yesterday and through out this break! I used up all $70 of my gift cards to Forever 21 over the past two days, and it feels wonderful! I still can't believe I got $50 worth of clothes for free...I (sorta) feel bad for the girl who lost the gift card; but I definitely put it good use! I finally got some red things and a lace tank! I can't believe I managed to get three more striped things this break...Stripes are so addicting. So, I
think
I'll be set for the next quarter with all my new clothes. I have to be. Robert is banning me from shopping for the next
ten
weeks...Bleh.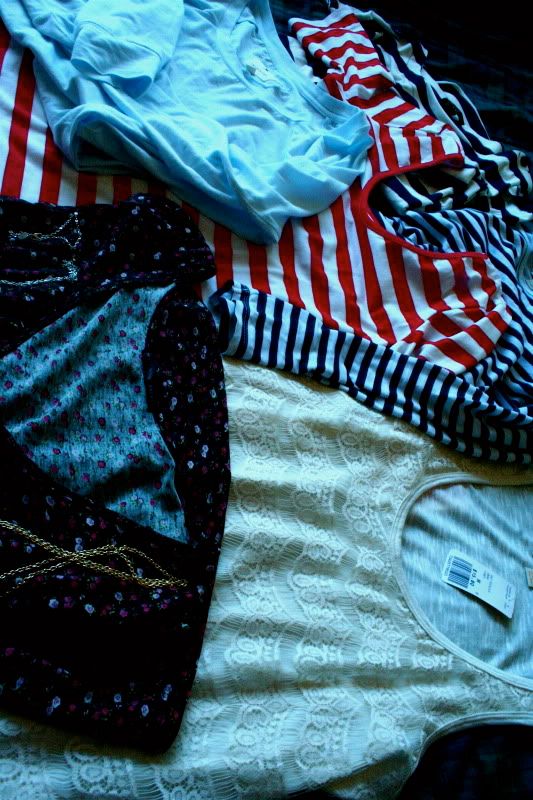 (

My Haul this winter break:

Red Striped Top, Navy Striped Top, Leaf Necklace, Light Blue Long Sleeve and Lace Tank -- Forever 21; Blue Thinned Striped Top -- Rodarte x Target; Floral V-Neck -- Urban Outfitters; Clock Locket -- American Eagle.

Not Pictured:

Red sequined headband -- Kaitlyn; Basic T-Shirts -- Forever 21; Black and White Oxfords -- Urban Outfitters)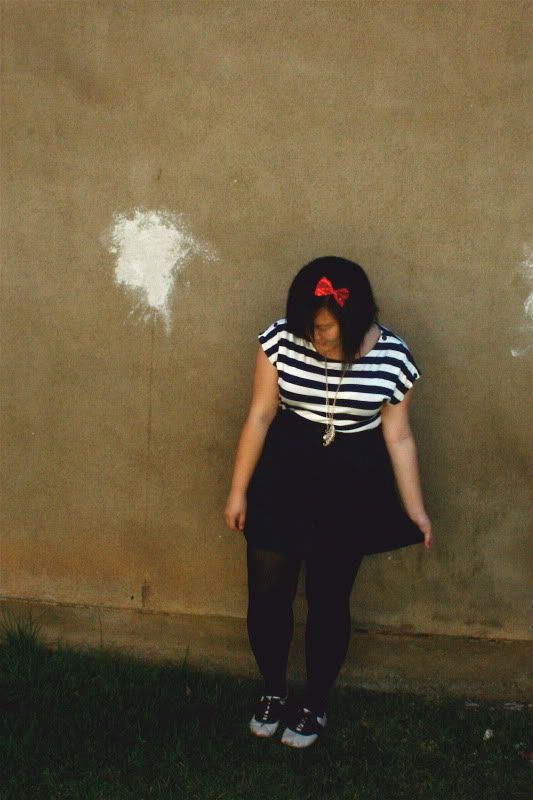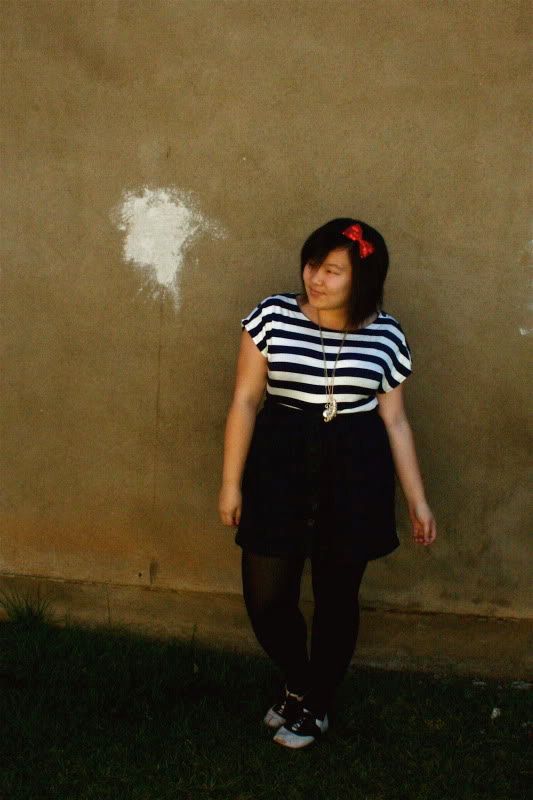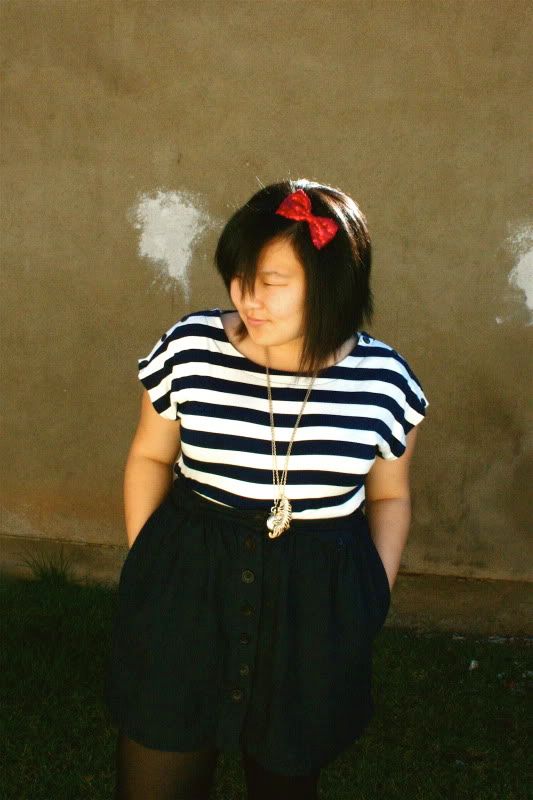 (Wearing: Red Sequined Bow Headband -- Kaitlyn; Striped Top -- Forever 21; Chambray Button Skirt -- Urban Outfitters; Leaf Necklace -- Forever 21; Clock Locket -- American Eagle; Black and White Oxfords -- Urban Outfitters)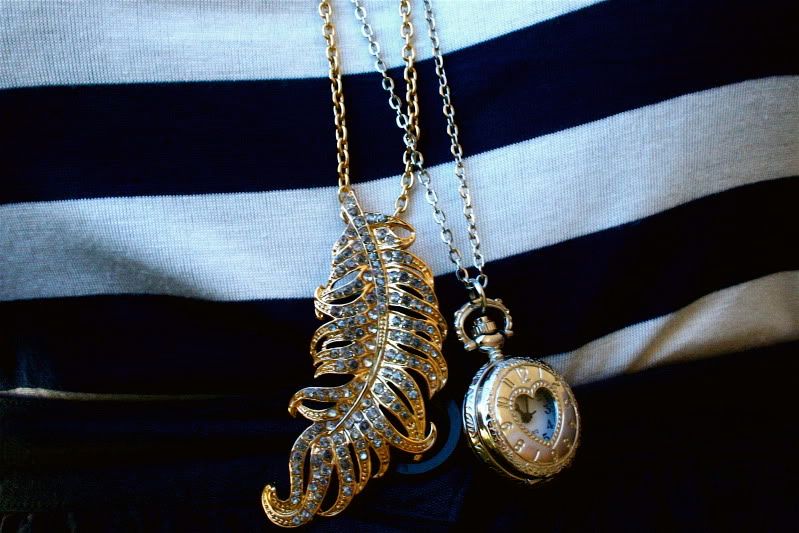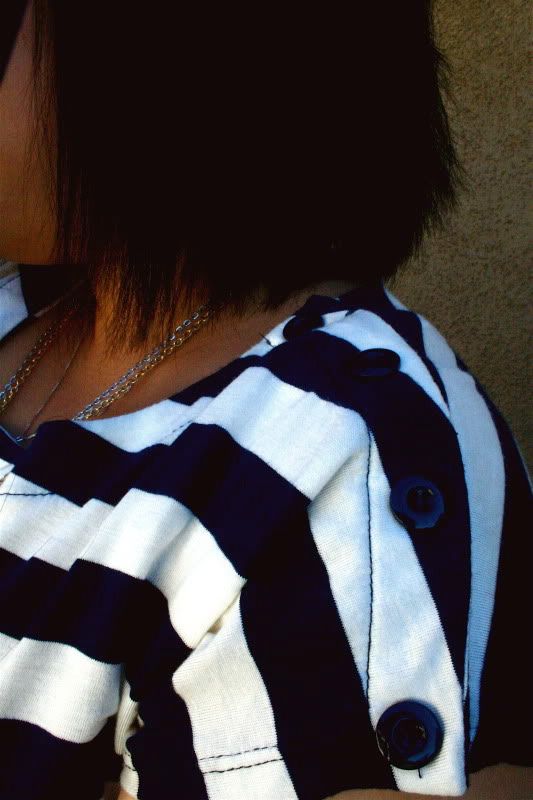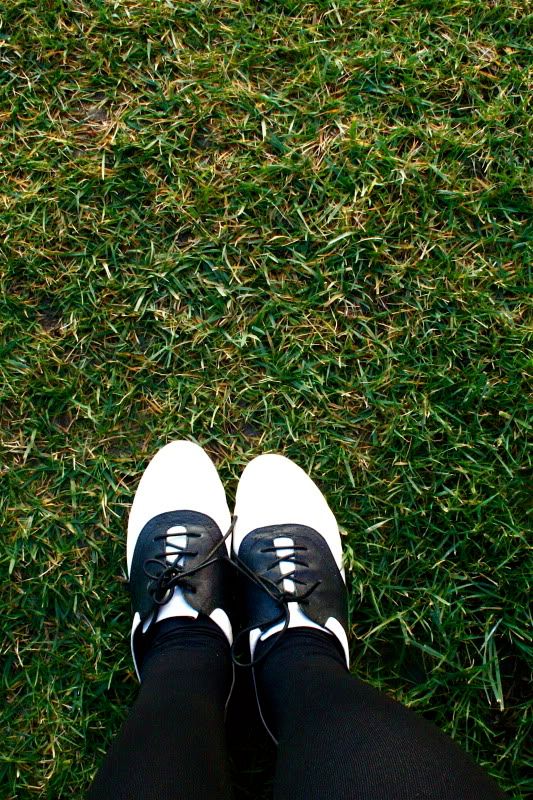 This is what I'm wearing before I have to change into my yucky work uniform in a few hours. I'm still obsessed with this red headband! Sorry if you guys are sick of it already...It just spices up every outfit! And it was a bit of a splurge for me--$10--so I feel I should wear it as much as I can! So anyway, this is one of my new tops! I love how it has buttons on the shoulders--it makes it more unique and not just another striped top in my closet. It's super comfortable too! And I got this leaf necklace that same day too! I have a feeling this outfit is going to be my uniform for the next year...hehe!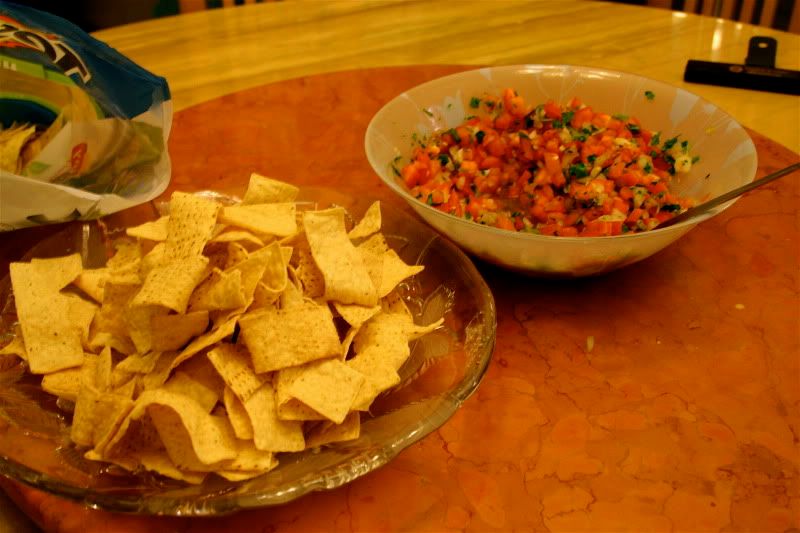 (The salsa we made from scratch on New Years Eve! Delicious!)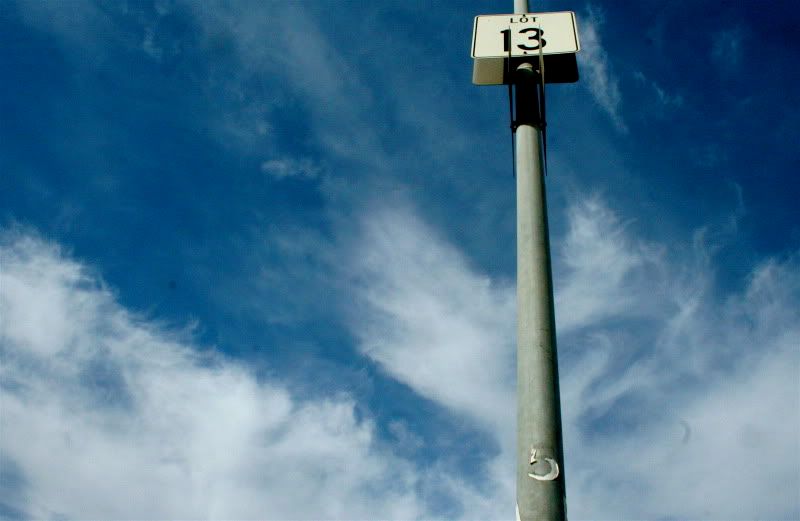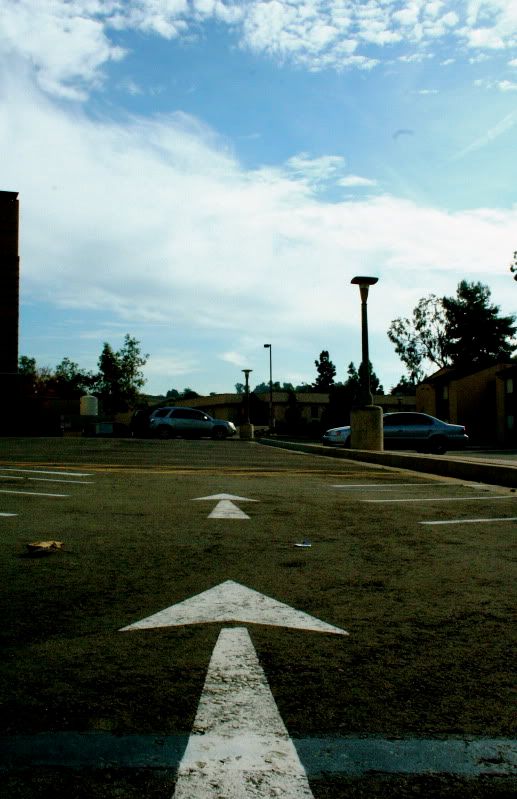 I have work from 3-11 today, so I probably won't get to take pictures of the sunset or anything today. But here are some photos I took yesterday while I was waiting for Robert to get out of lab.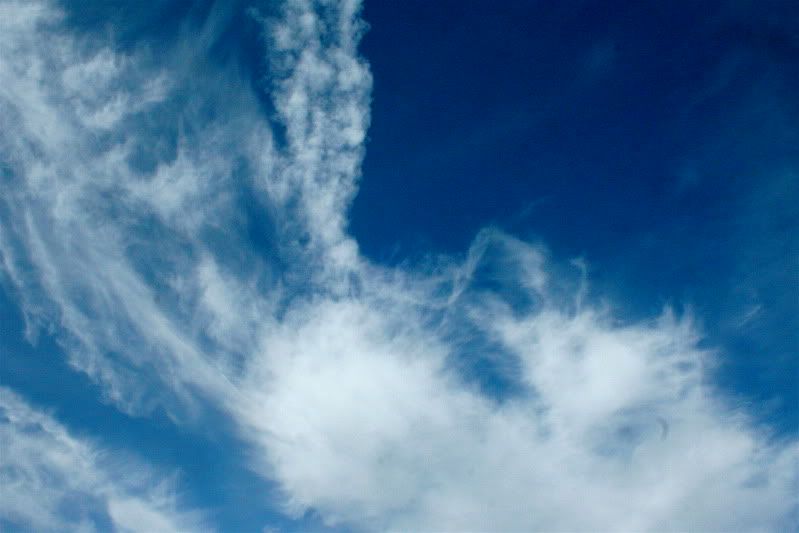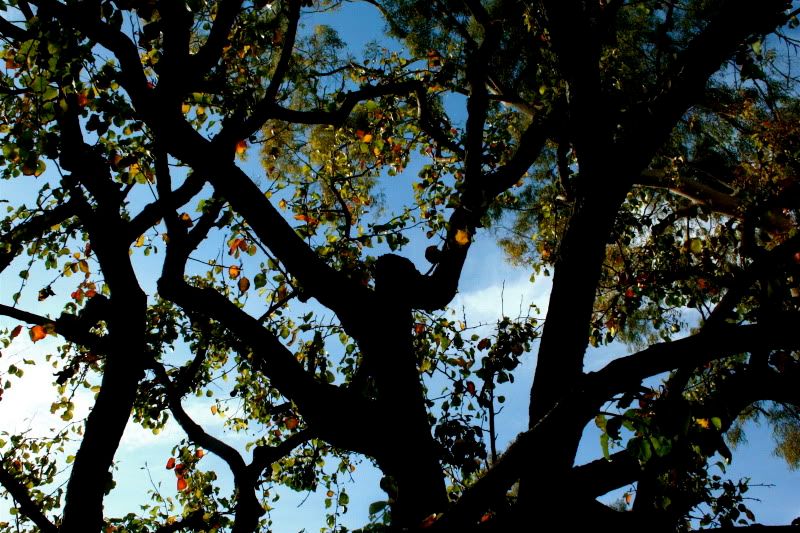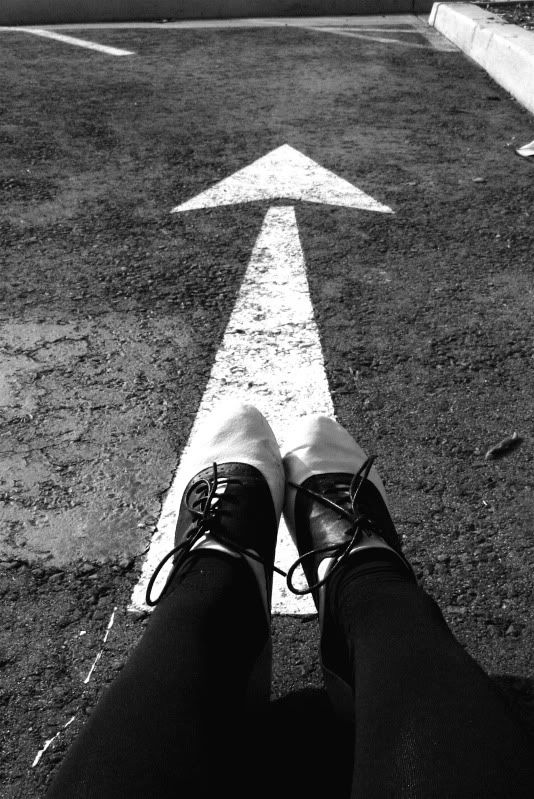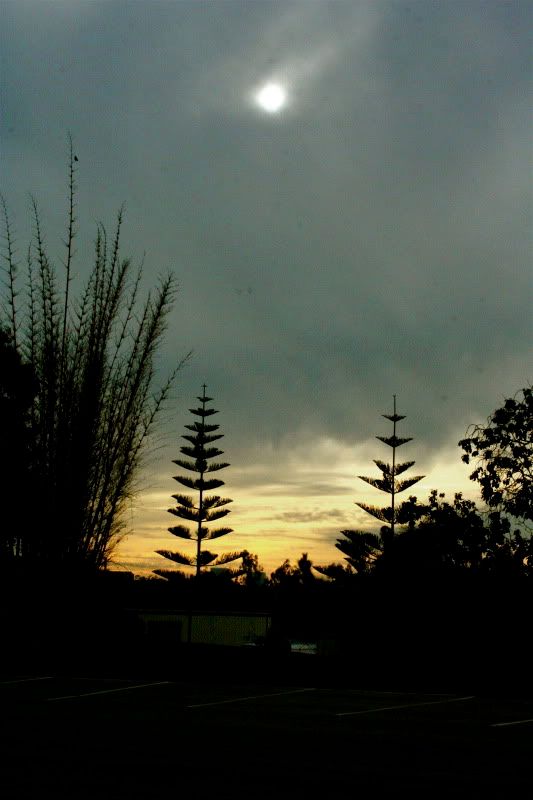 "If it is born in flames then we should let it burn
Burn as brightly as we can
And if it's gotta end then let it end in flames
If it's gotta end let it burn
It ends where it began, so hot with love, it burns our hands"
Currents -- Dashboard Confessionals
It's amazing how quickly the sky can change.
Well I'm off to make some lunch (a healthy one!) and then get on the bus to get to work! I hope you all have a wonderful day!
Until next post,
Jasmine