After a day like today, I wish everyday was a day off. Despite all the work I have to do tomorrow (which is a lot...), I don't regret slacking off today at all, at least not right now. It's unbelievable that just two days ago, the
sky
was beautifully clear when while at work yesterday I saw the sky change from that same blue to gray. It was
pouring
today for hours! I was actually really surprised when the sun came out. It's supposed to rain all week...bleh!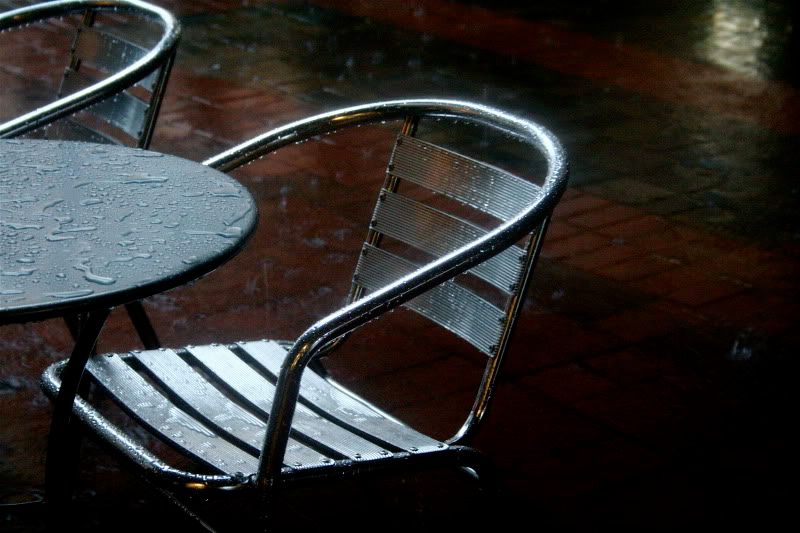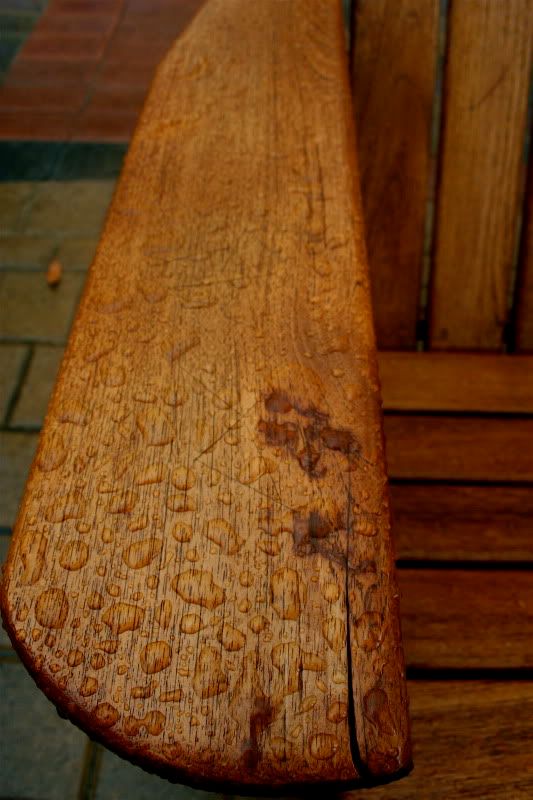 Robert and I were supposed to have a nice getaway at his house in Chino Hills, but his brother was there today. Robert has a midterm on Wednesday so we
tried
to spend the day holed-up in a bookstore. Emphasis on the
try
: I ended up reading most of a wedding photography book, while he finished up his homework and then read magazines. The ceiling above where we were sitting was even leaking. So we took that as a sign to leave, and just half an hour before we left, the sun peaked through the clouds. I didn't find a rainbow today though... :(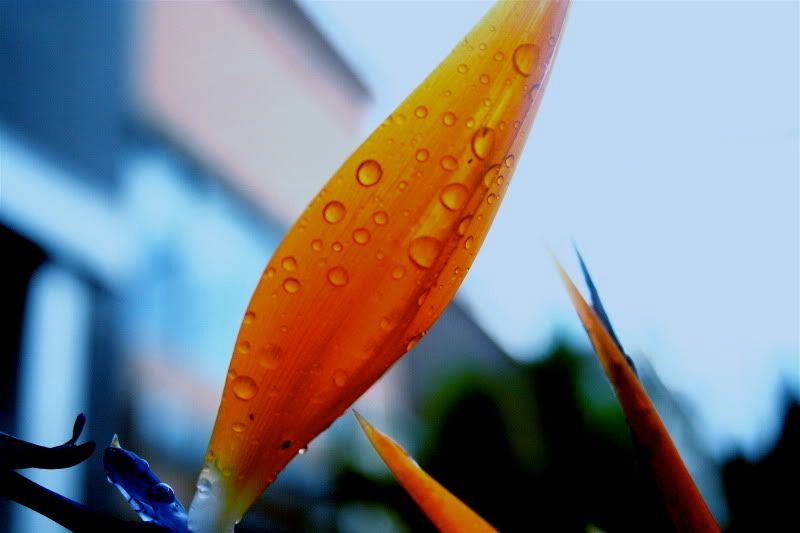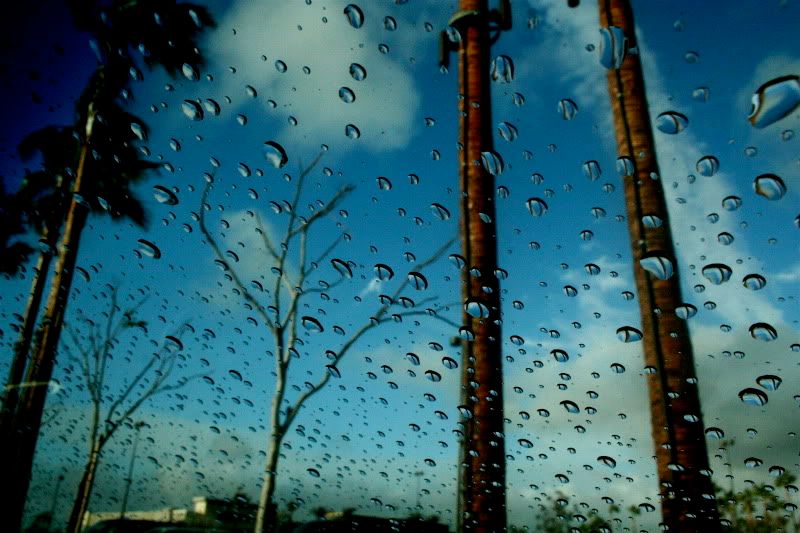 I swear California's sky can't go a day without showings its blue hues.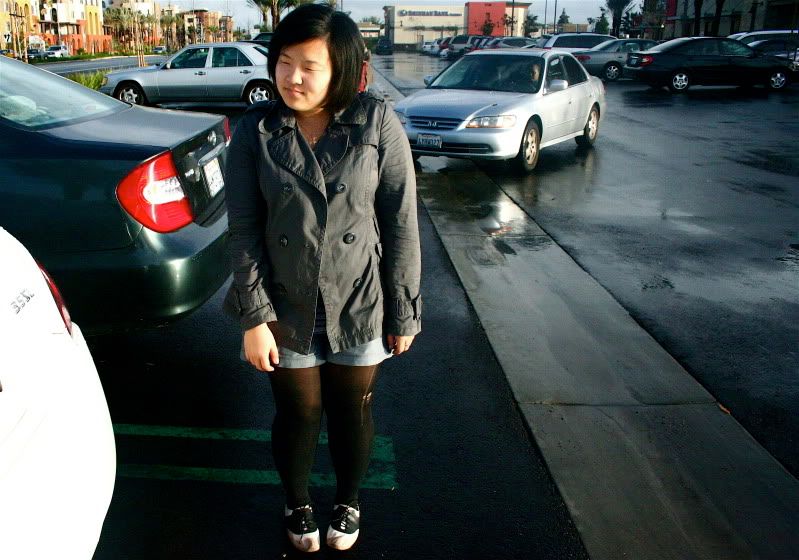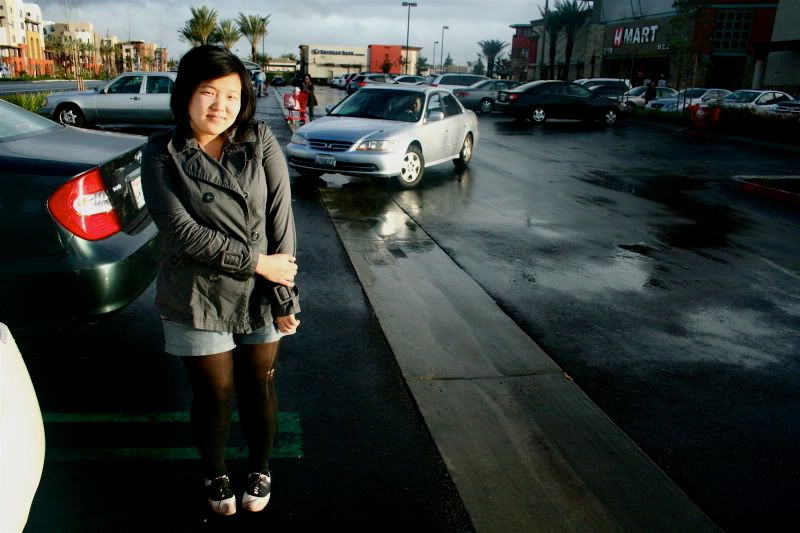 (wearing: trench coat -- forever 21; tights -- target; oxfords -- urban outfitters)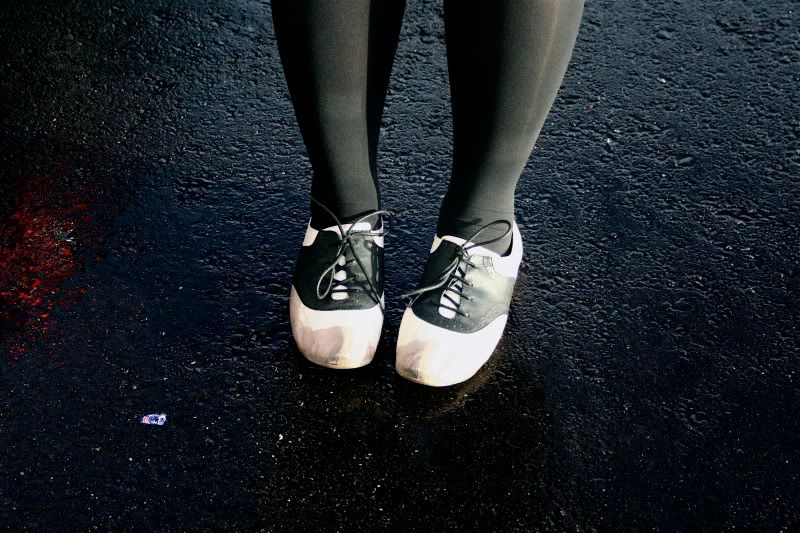 I got my hair cut yesterday, and it's way too short. Thank goodness my hair grows super fast. Just watch in two weeks, it'll be back to its old length. I don't know why I do this...looking at my previous post--my hair was at a good length. I always want to chop it when it's
just
short of that awkward stage of being not-short/not-long. I was also wearing a Burberry scarf (that I found on the street three years ago!!) today, and felt sort of British with that and my trench coat so I couldn't help but wear my oxfords today! I'll be in this coat for the whole week if it rains for that long...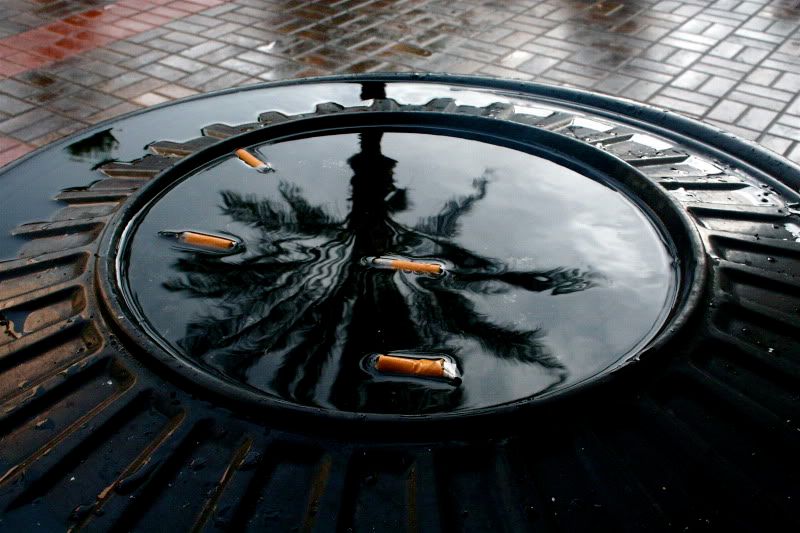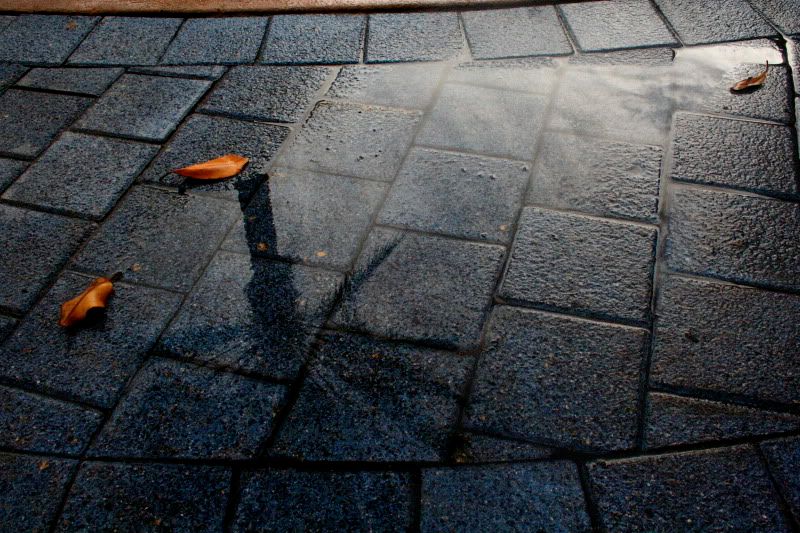 Robert and I ended up going to the mall, where he bought me a red cardigan! Finally! I've been searching for a red cardigan for so long, and today we found a nice one from Zara on sale for $15! My cardigan collection is slowly coming together nicely! I don't think I'll ever be satisfied since they're all I really need in this weather. We also watched
The Lovely Bones,
which I thought was pretty good but Robert hated it.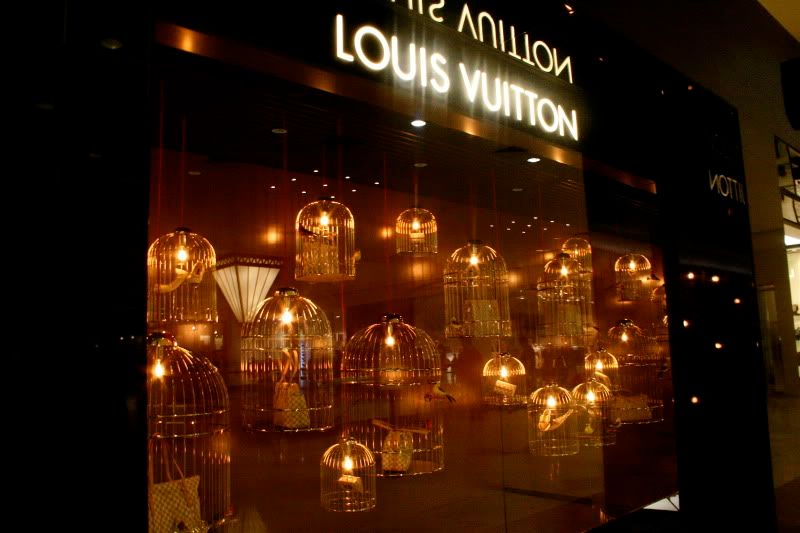 (I thought this window display was gorgeous! There are LV bags inside those cages.)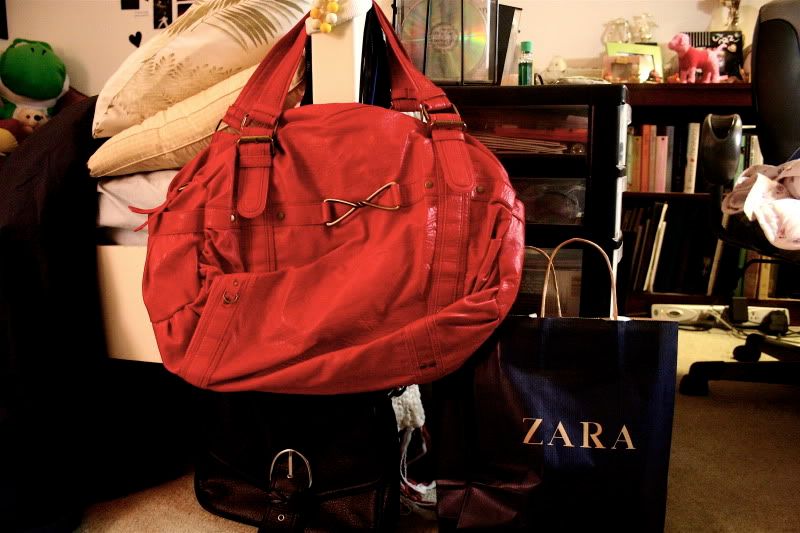 I came home to find a package for me, and it was the bag Robert ordered for me for our anniversary (a week from tomorrow!)! It's so pretty, and big! Perfect timing because I was afraid that I'd have to use my Jansport backpack this week so that I don't get rain on my laptop since my black chain bag doesn't zip, but now I can still be chic hehe! Yay! Better pictures of it soon!
*
Also,
thank you
for the emails of sky photos! I'm going to continue to take them until Friday, all the while I'll be trying to take pictures everyday too! This is so exciting!
I hope everyone had a lovely three-day weekend. It's time to get back to school/work. Bleh!
Until next post,
Jasmine