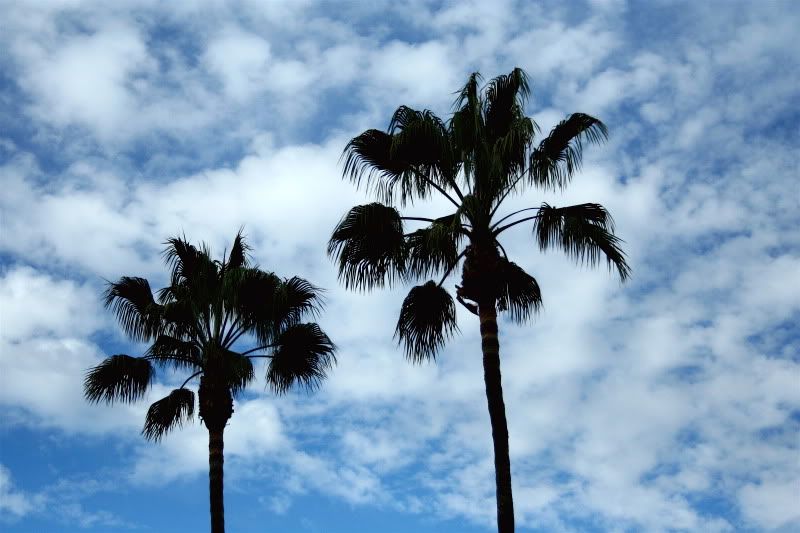 Hello!
Thank you for all your sweet comments! You all are making me feel so much better! Today was a pretty good day despite having work. The sky really was too pretty to be mopey. I'm so glad I decided to bring my camera today! I snapped some photos before and after work today, but mostly after on my hour-long walk home. It's been a while since I've been able to watch and enjoy the sun set, and Mother Nature did not disappoint today.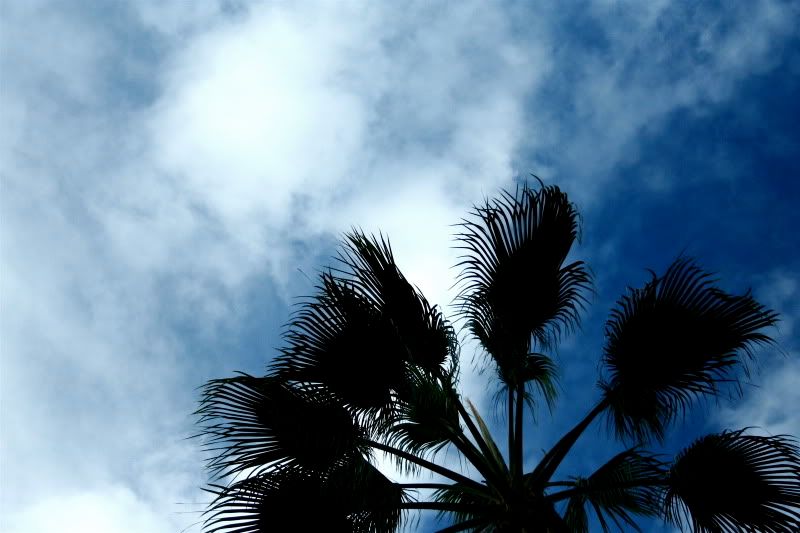 *
This morning I wondered how similar or different the sky that I'm viewing is from the sky that another (
you
) is viewing at the same time. Blogging gives us the advantage of connecting despite where we are in the world. So I think I'd want to do a little experiment where we all take a picture of the sky at a certain time, and then compare. What do you think? :) I think Monday (since it's a day off), sometime in the afternoon, and you all could email me the photos and I could make a collage of them all and post them here!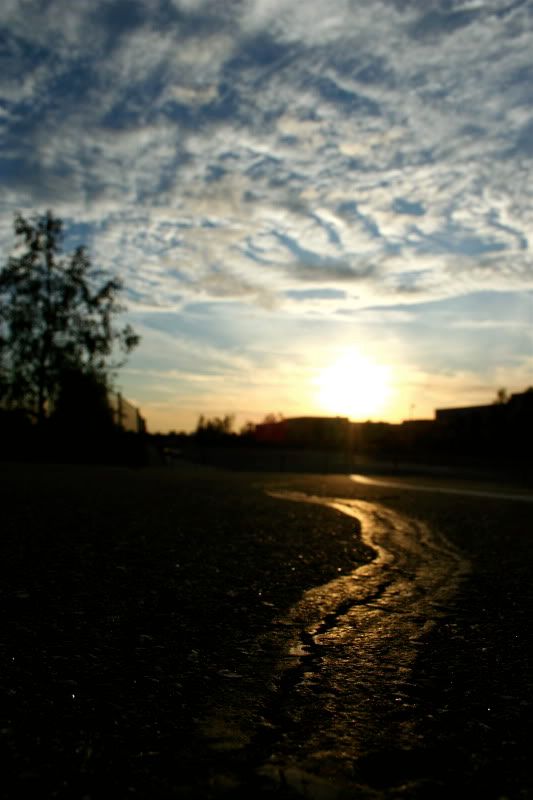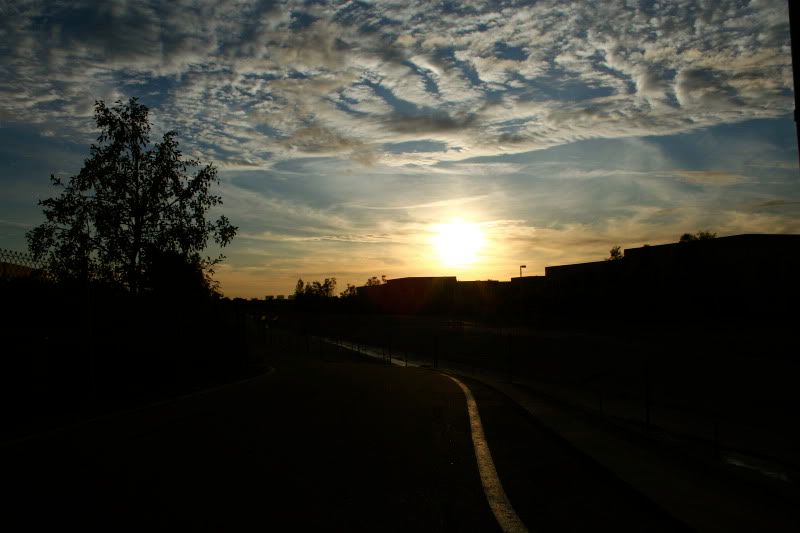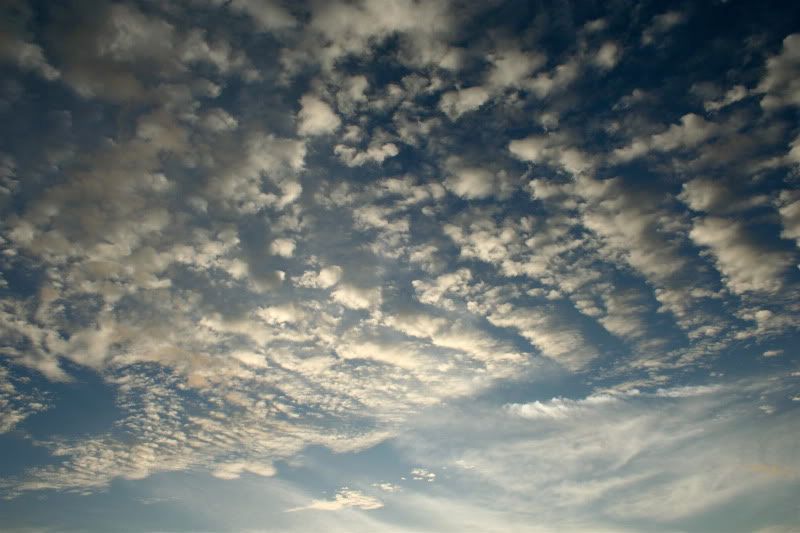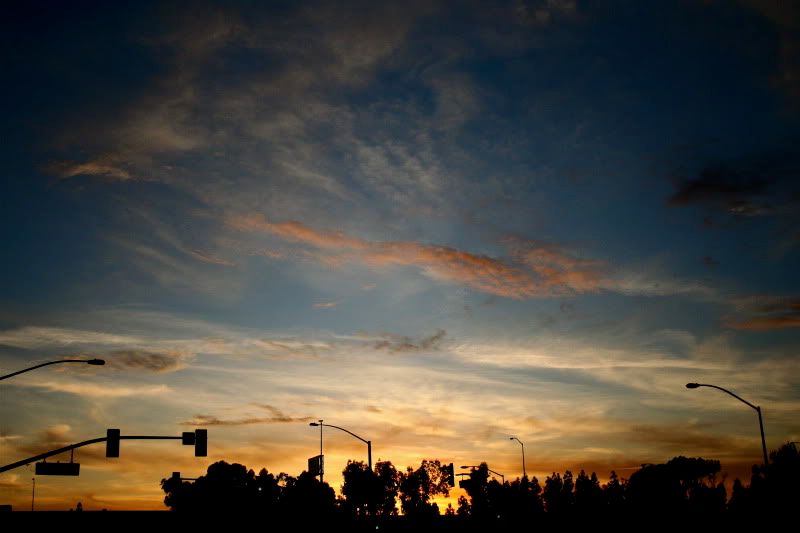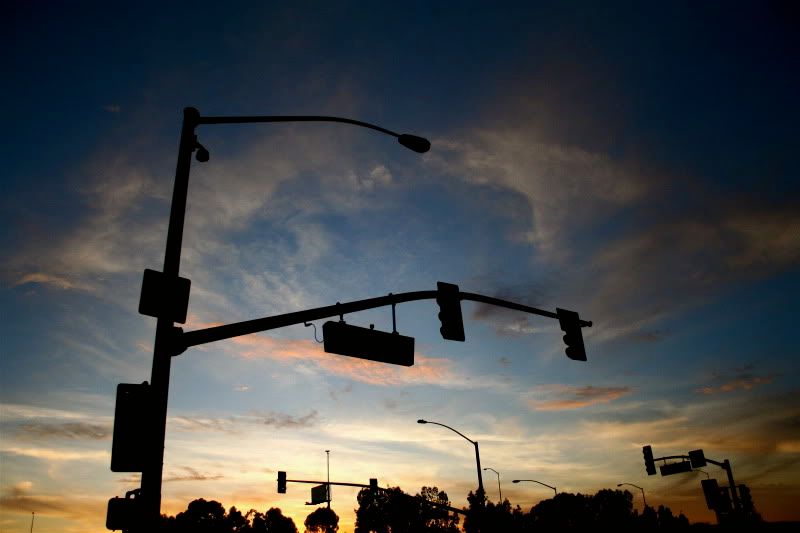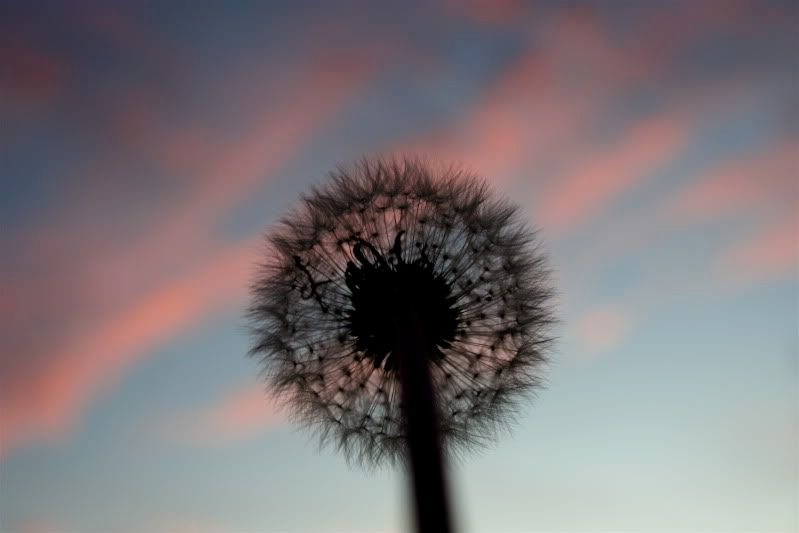 By the time I had found a dandelion, the sun had already finished setting. But I still like how this one came out: with the it appearing black and gray rather than white.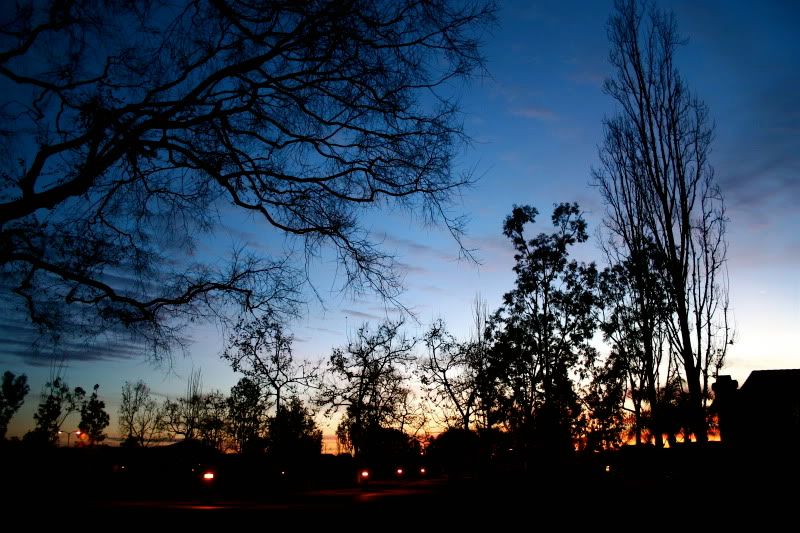 After spending some quality time with my camera, I am definitely starting to feel more like my cheery self. I still am sick though, but it's okay. It's easier to heal physically than emotionally/mentally. I was thinking of doing a room tour today in video format, but voice is horribly nasaly...and it wouldn't be very coherent with all my sniffling and coughing. So that will have to wait until I recover, but here are the contents of my bag spilled out for you to see :)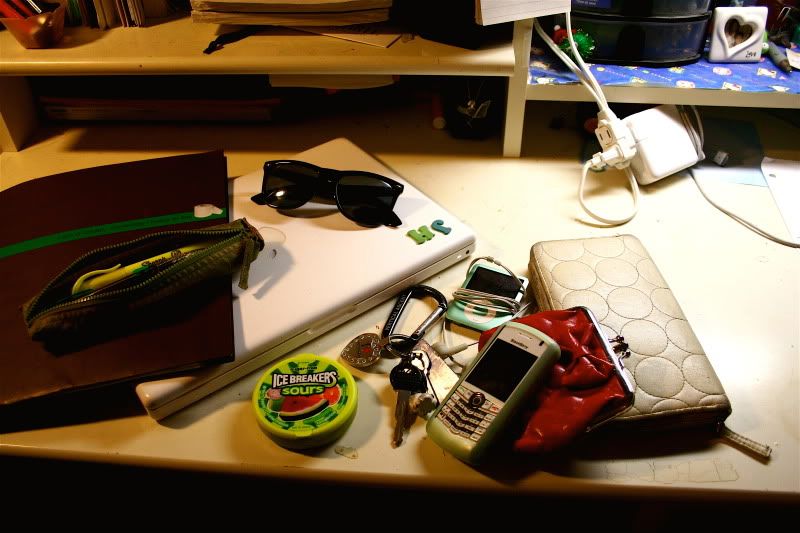 So this is basically what I take to school with me everyday: my Macbook, a folder that says "I am a folder. Someday I would like to be toilet paper," sunglasses...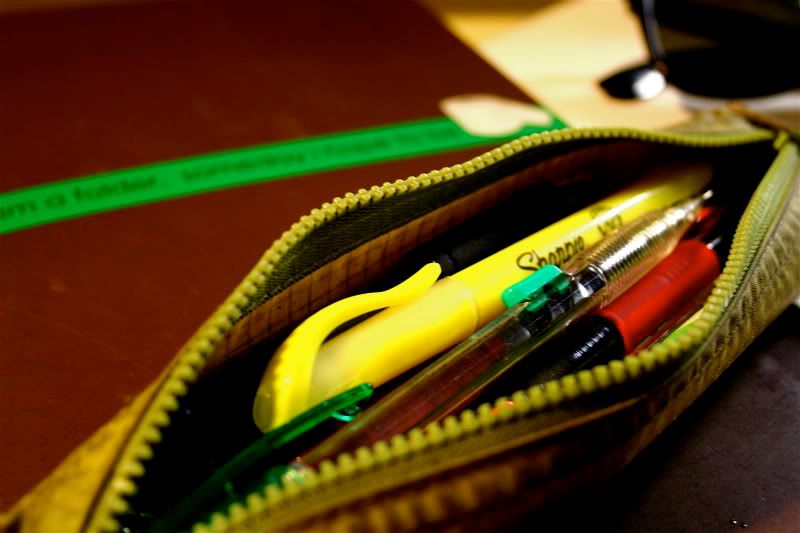 pencil case with pens, pencils, an eraser and a highlighter...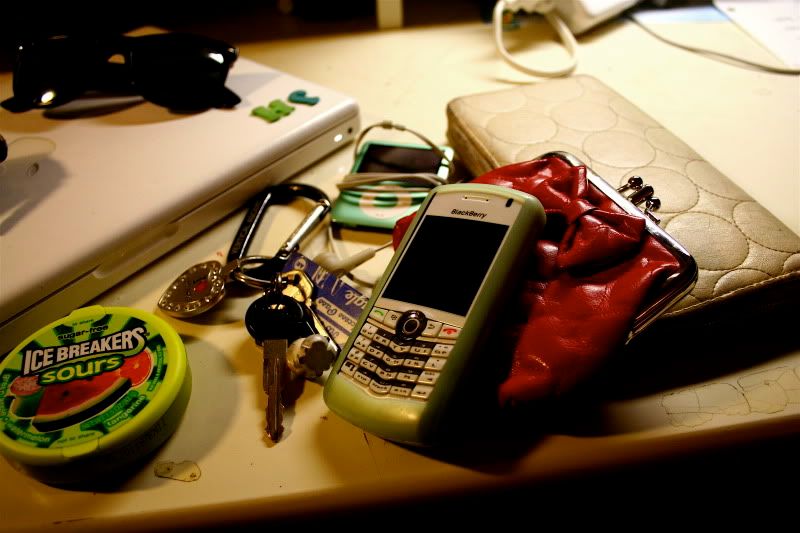 Icebreakers Sours (yum!!), my keys, my iPod, Blackberry Pearl, wallet...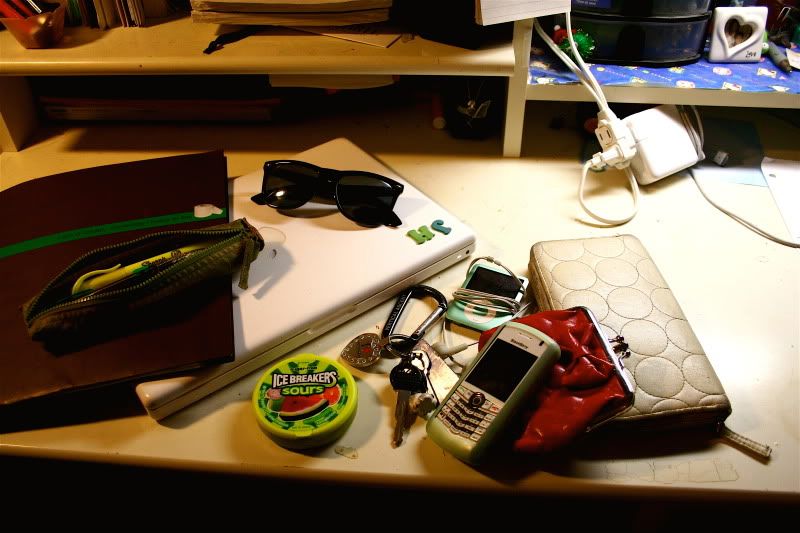 (quilted white wallet and red bow pouch from forever 21)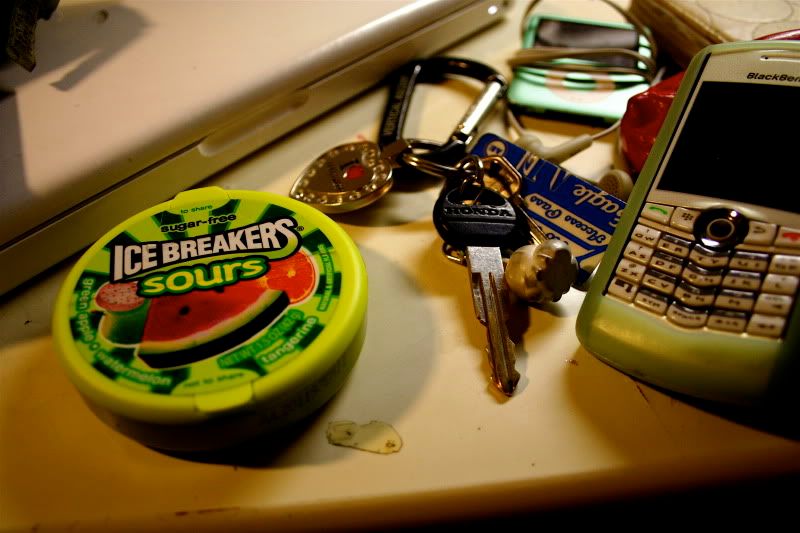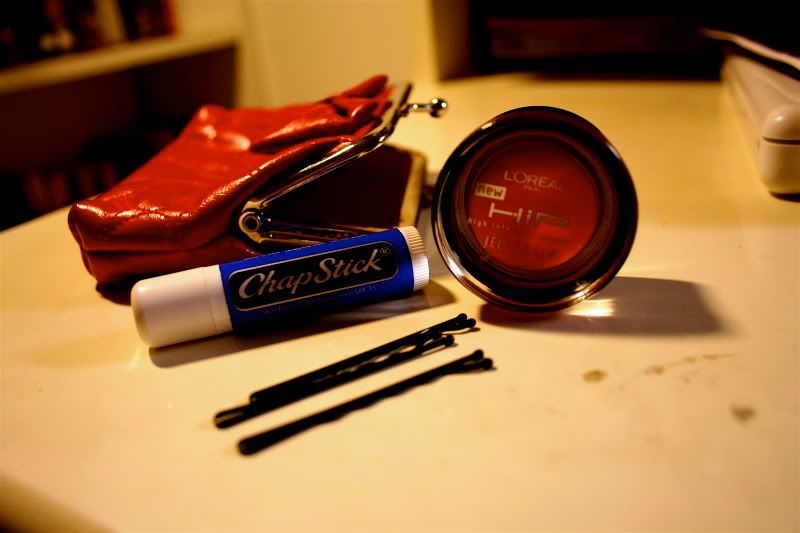 ...and this little coin purse which has bobby pins, my chapstick, and my only make-up thing: Loreal Hip Jelly Balm in Plush.
Well, I hope everyone is enjoying their three-day weekend! Let me know about the experiment I wanted to do!
Until next post,
Jasmine