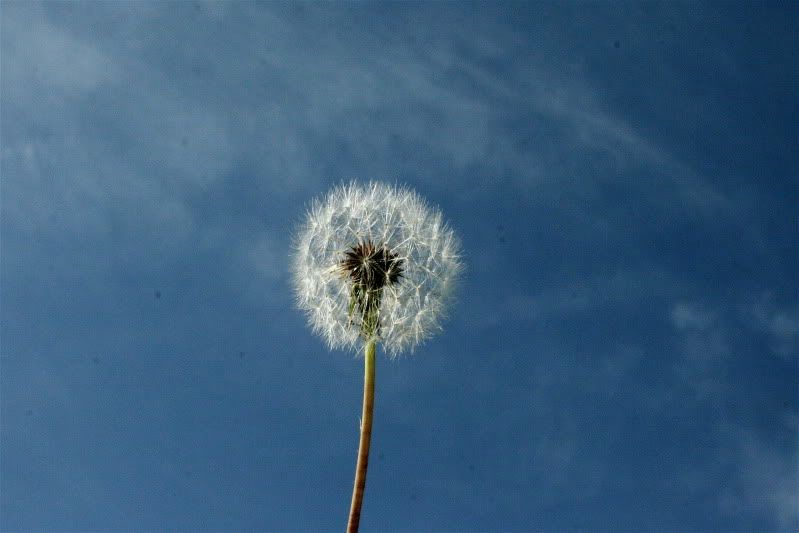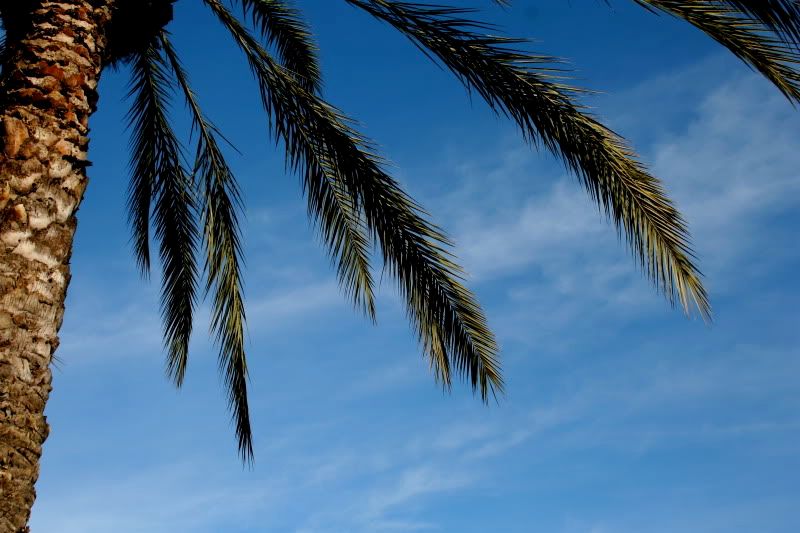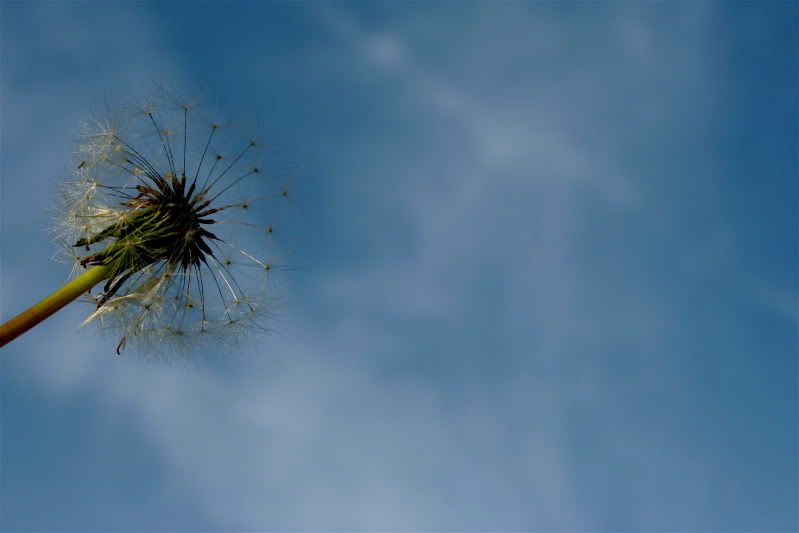 Hello!
It was
so
unbelievably hard to find a dandelion! I took these shots because I was an hour early to work. I had forgotten how fragile dandelions are...must try these shots again, but with a sunset!
Work was...weird haha. I've been working Saturday and Sunday mornings for the past year or so with the same core group, so this morning when I saw that both managers were different, it was a bit unsettling. It's just not a Saturday morning without the same people. It's sad, but true. I love my coworkers, most of them anyway. Despite the change, it wasn't too bad actually!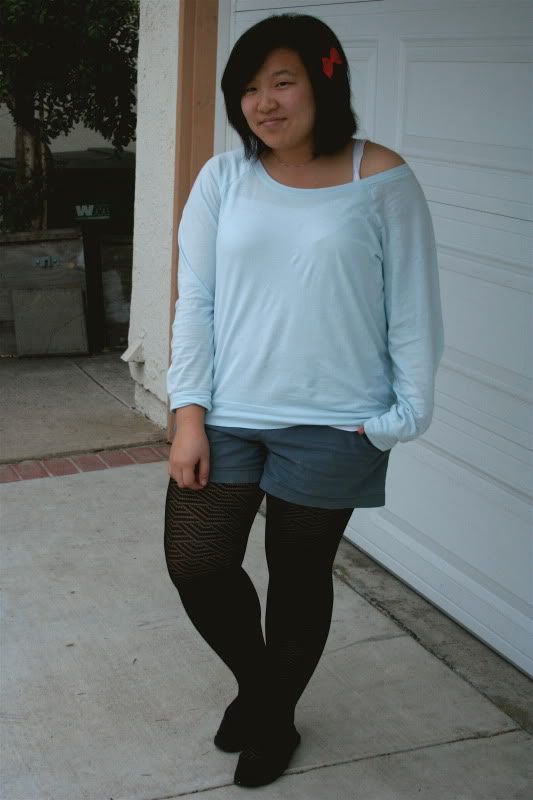 (wearing: blue top -- forever 21; black printed tights -- target; pink hair bow -- h&m)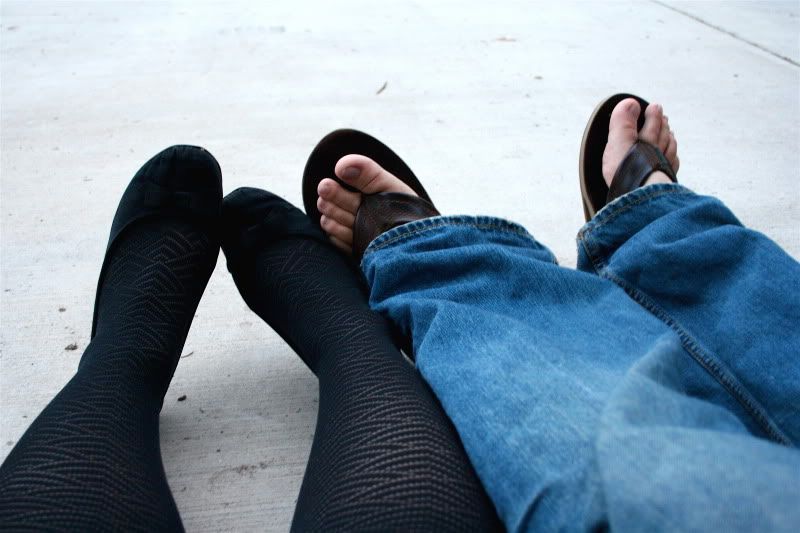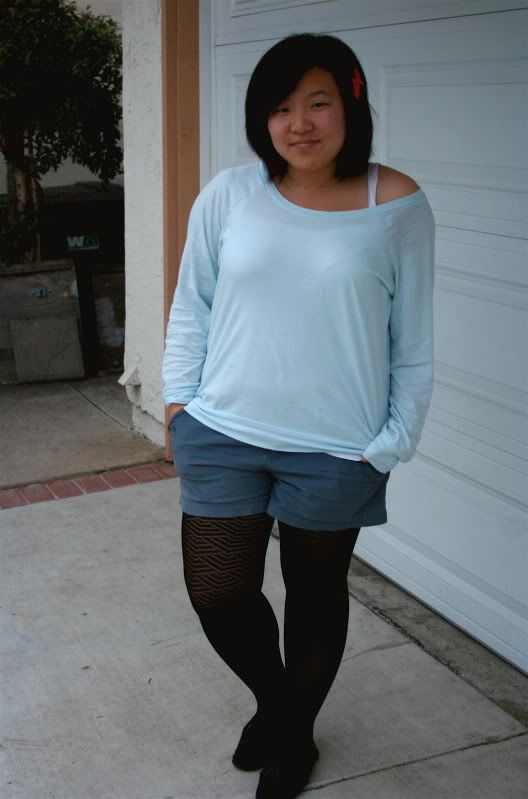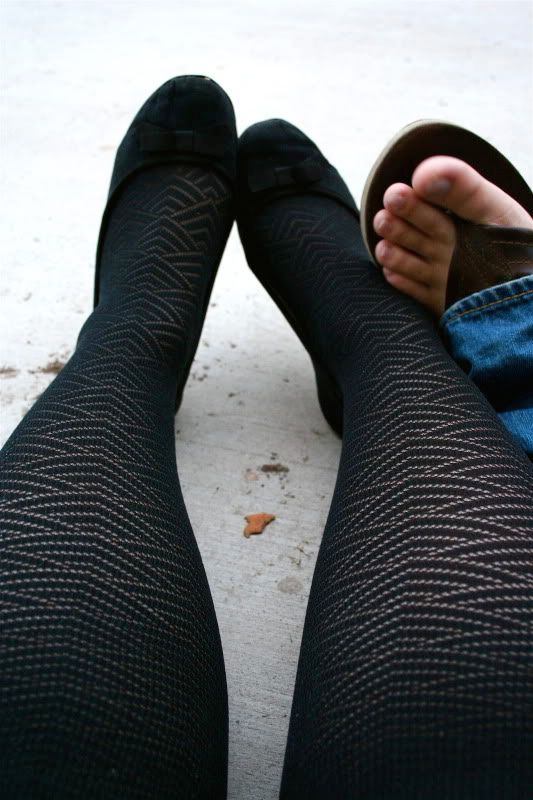 After work, Robert picked me up for a night out since we've been feeling a bit distant/alienated from each other after a week of school. This is what I wore--an easy, casual outfit after a six-hour shift. These are my new tights! Robert thinks they're whore-ish, but...I like them! They subtly give some interest to a simple outfit like this one. Anyway, it was such a wonderful night, definitely the right pick-me-up! The sky was so, so,
so
gorgeous! I was getting crazy road rage when people were being stupid in the parking structure. They were delaying my shots by waiting for cars to get out, when there were so many spots available in the next level up. Ugh! The sky really was like this: pink and blue. Ah!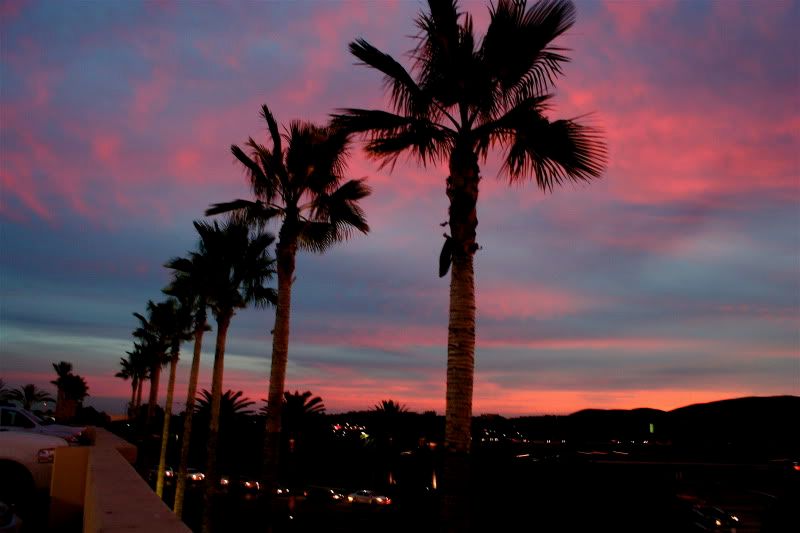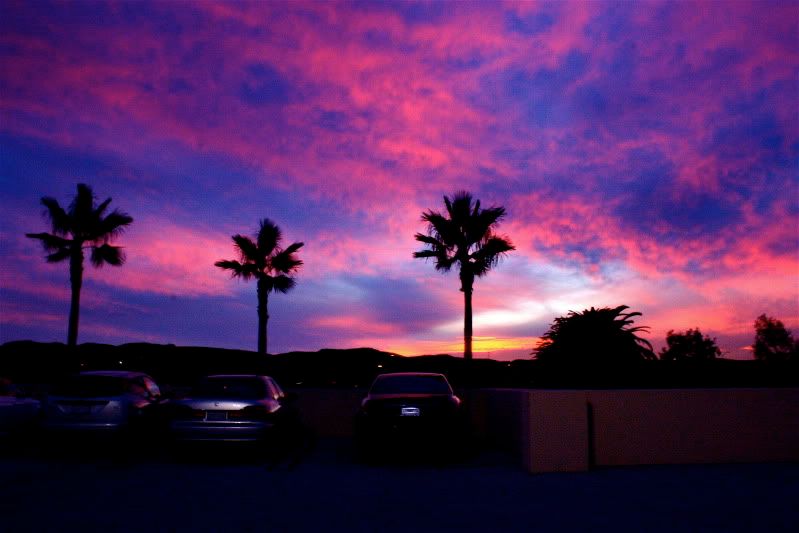 (Difference in colors due to differing camera settings; I barely touched the saturation if at all. Not quite sure which I like better...)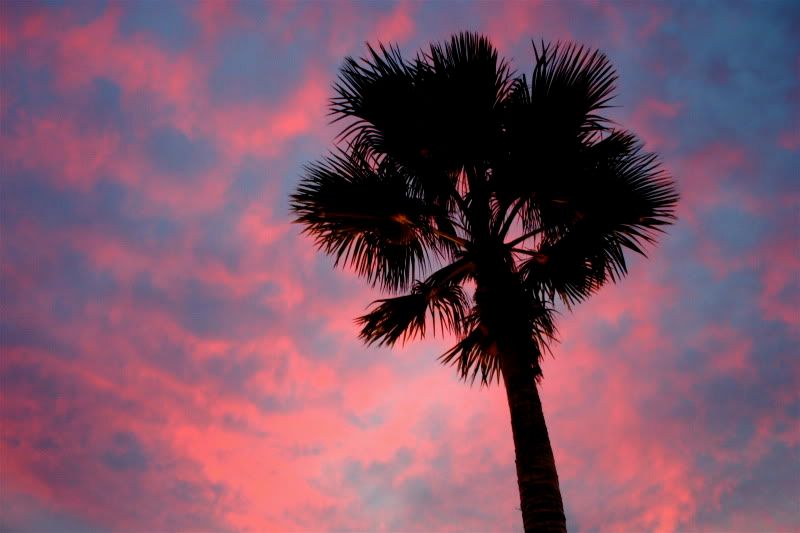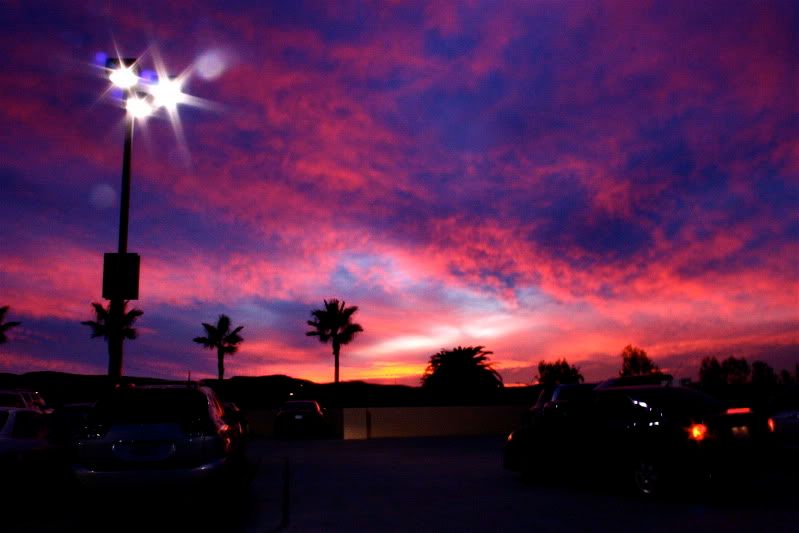 He took me shopping so that I could find the purse that I mentioned in my previous post, but we couldn't find it! I was hoping to see the colors in person so I could make a better decision, but now I'm back into the same agonizing indecisiveness that haunts a lot of my decisions. And most of your comments are as conflicted as I am: I would say half of you like red, and the other half like the blue...so I really don't know still. I want to get them both! I feel like I should get the red one and wait a while since it'll be less popular than the blue, but what if I want to get the blue one instead?! Oy...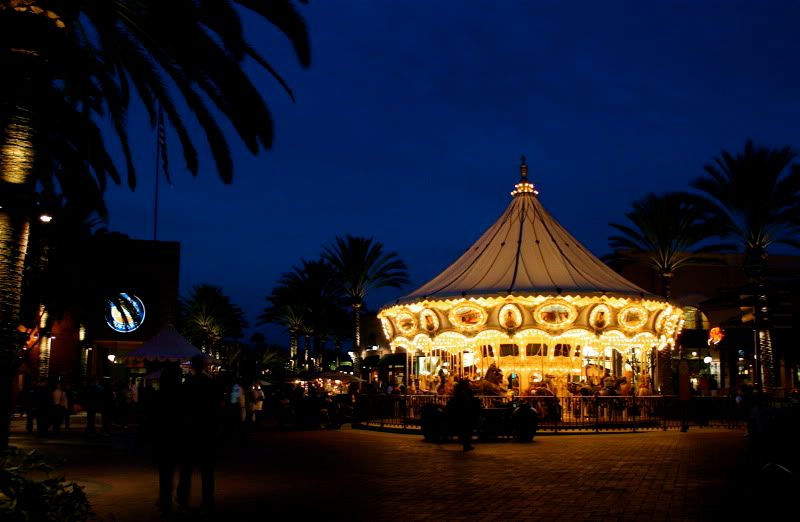 We also watched
Leap Year
. I'm a bit ambivalent towards it...it was a bit drab for my taste;
however
, the cinematography and art direction were
so
brilliant and breathtaking it didn't matter that the story dragged on too long or that it was a bit monotone--it was a beautiful movie! I definitely need to go to England's country to take some shots there. I also adored Amy Adam's outfits in the movie!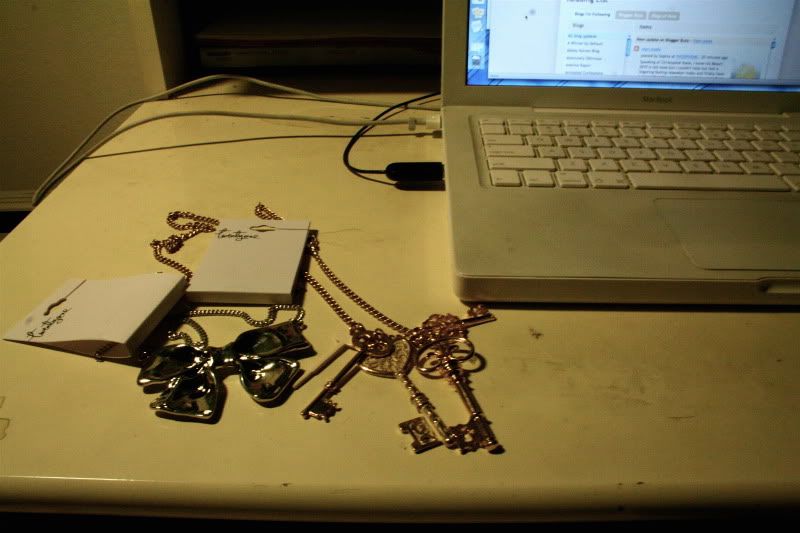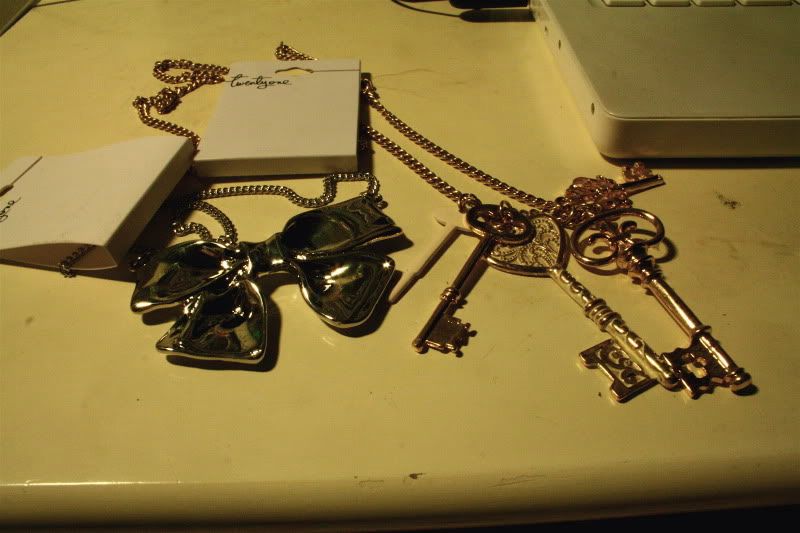 Now don't think I walked away tonight empty-handed because I didn't! So much for not shopping...hehe. It's good that I didn't really find actual clothing appealing. I was so much more concerned with accessories! I left with two adorable necklaces from Forever 21.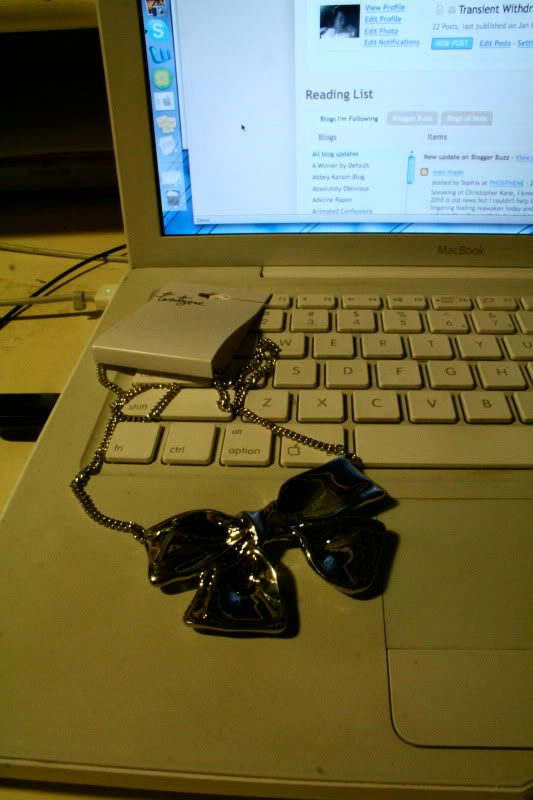 I have some more good news for you today--
I got my first wedding gig!!!
My friend set me up for his cousin's wedding, which is two weeks from now! I won't be paid of course since it's my first, but still...it's so exciting! And if this goes well, the same friend has another one set up in two months! I'm so anxious/nervous/excited/shocked! Eek!!!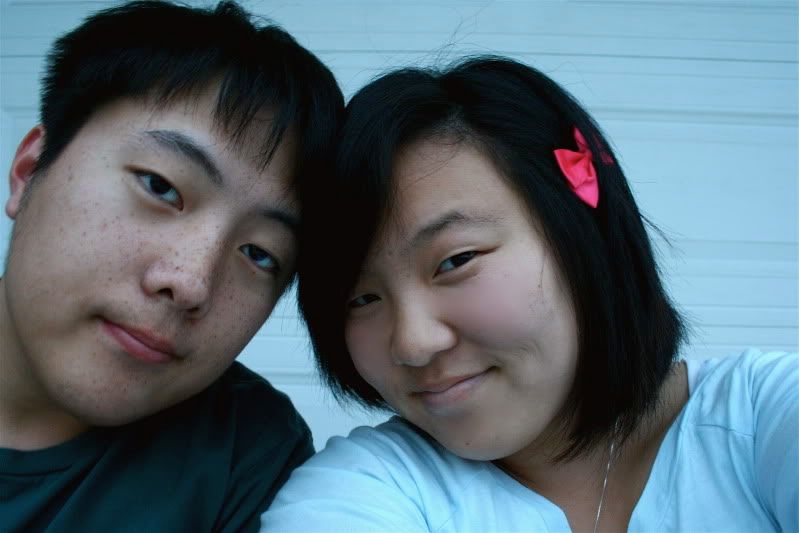 Until next post,
Jasmine