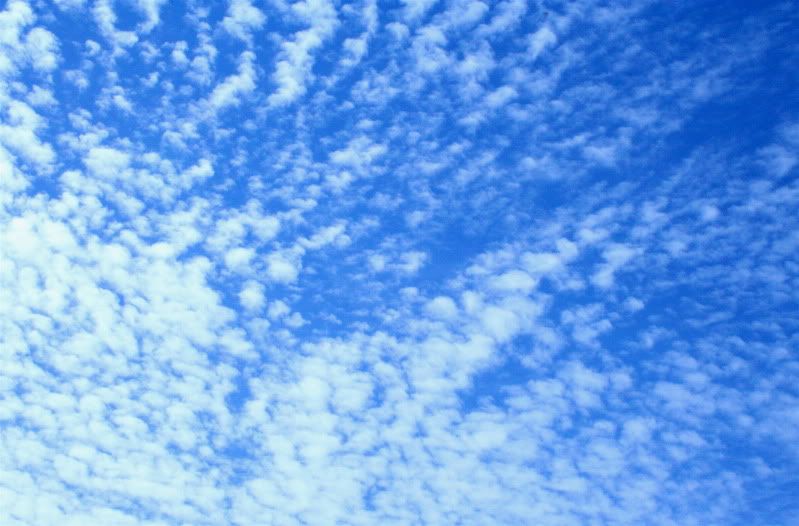 Hello!
I'm currently recovering from a small cold. I don't even know where it came from. I never get sick. It's been years since I've gone to the doctors for an actual illness. If it weren't for shots necessary for volunteering, I wouldn't go at all. It began as a sore throat on Saturday night and progressed to a fever into the wee hours of the night. I spent all of yesterday resting, and catching up on TV shows I neglected. I'm better now though. What a weird cold that was...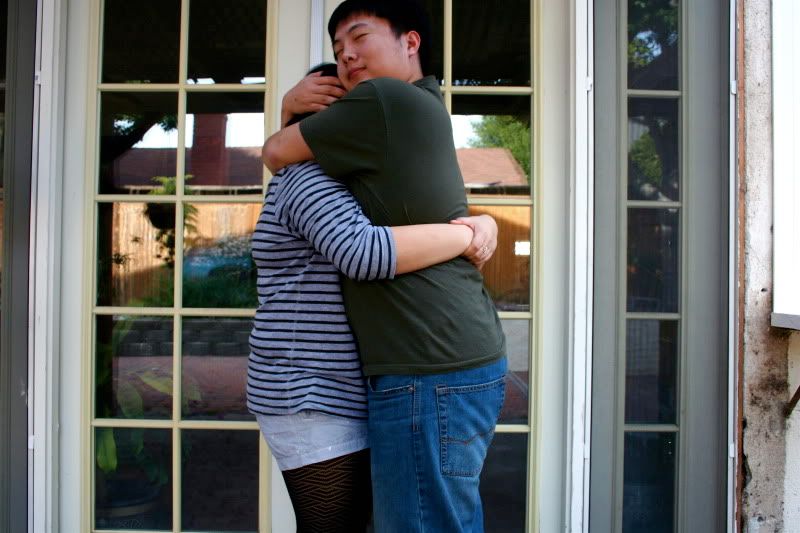 (Our relationship in a nutshell...and I wouldn't have it any other way!)

Anyway today, I went to my first lecture which was Art. I'm starting to really dread that class...he's so boring and unenthusiastic about the subject. All we do is watch old documentary films, while he annoyingly pauses sporadically and lectures in between. So after two hours of that, I had enough of school for the day so Robert and I took off for the day. We headed back to my place, where I cooked us a lunch and we took some pictures. We then tried to find the purse at a different Urban Outfitters, but with no luck. I think I really do have to suck it up and pay shipping! We then went to a bookstore supposedly to study, but I know both of us were just blogging: he on his video-game websites, and I here. All I've learned during these past few years in college is that...school is not for me. I suck at studying.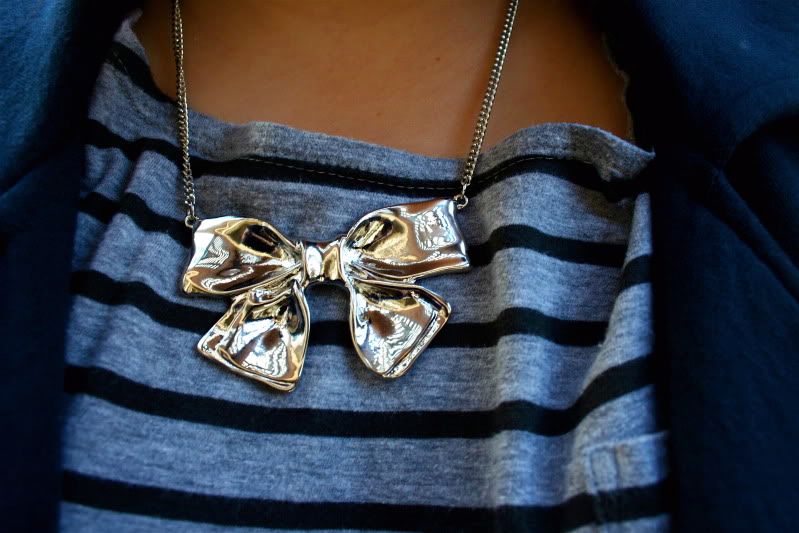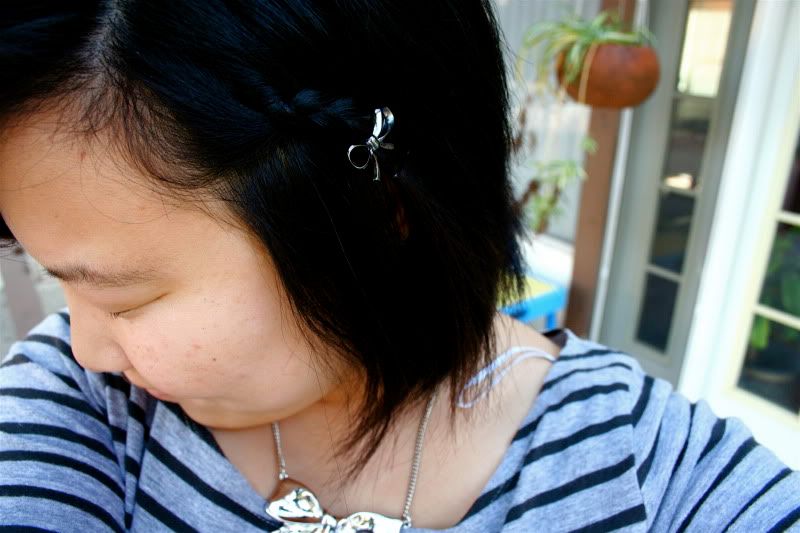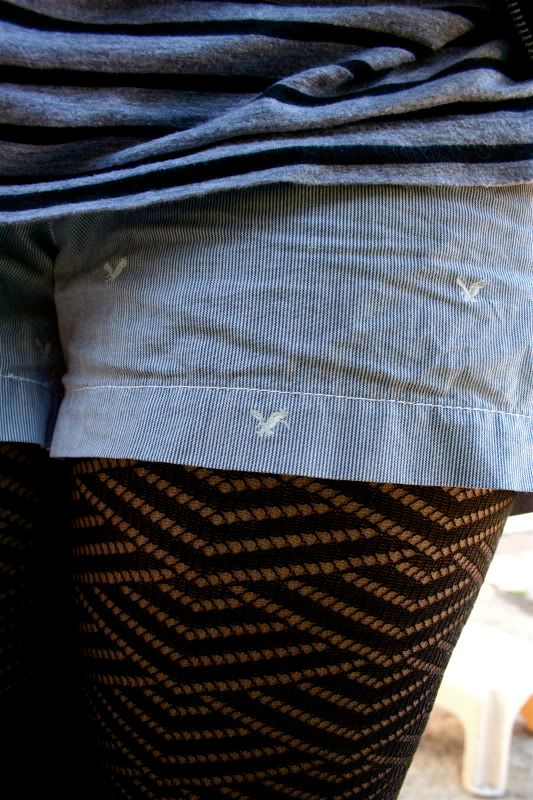 (wearing: gray striped top -- h&m; shorts -- american eagle; tights -- target; bow necklace -- forever 21; bow hair pin -- claire's; oxfords -- urban outfitters)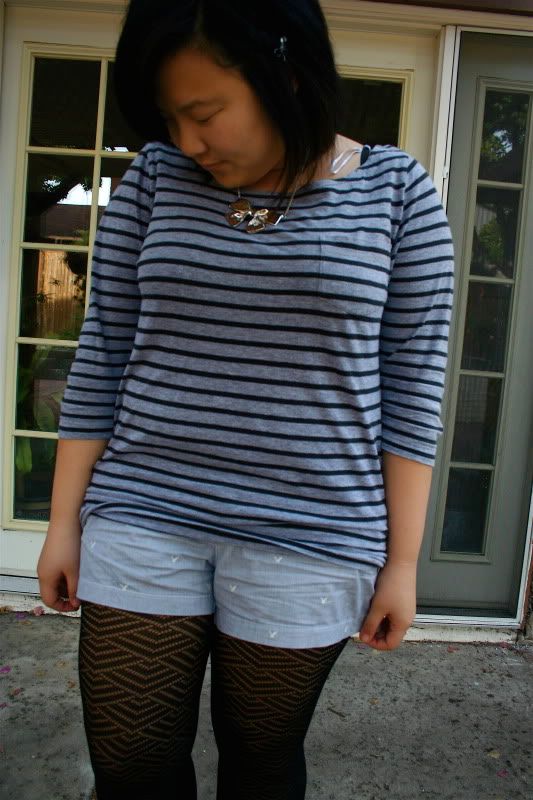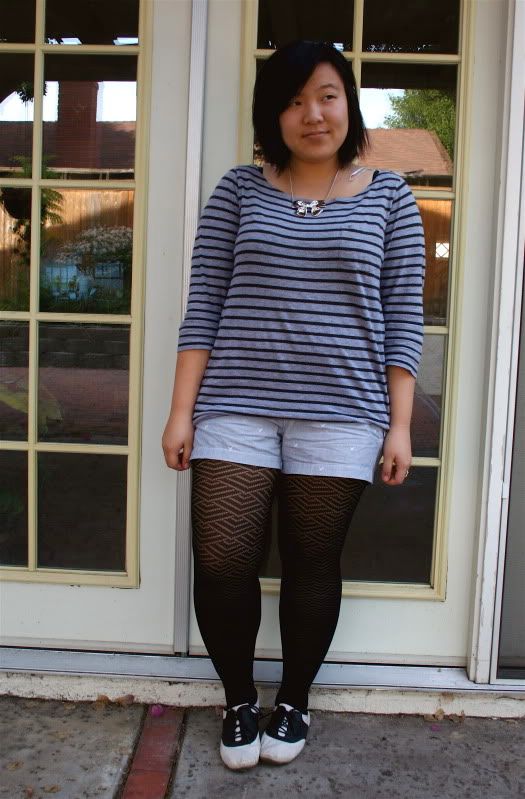 I tried to do a bit of pattern mixing today with stripes and my tights. I think it worked out better in my mind...but I woke up late and didn't have much time to try on every patterned thing together, so this is what I came up with. Since I am wearing such a huge bow as a necklace, I decided to wear a tiny, inconspicuous one in my hair. I totally forgot about this bow clip I bought from Claire's about a year ago. I think it'll get worn more now though!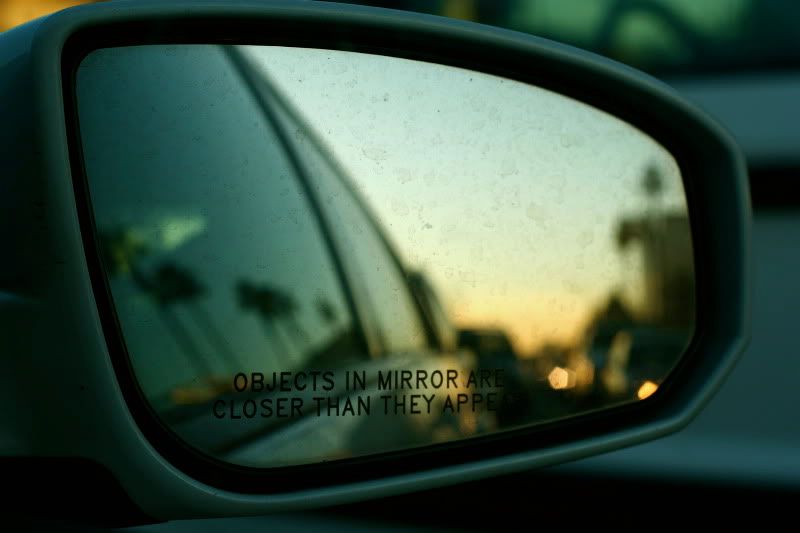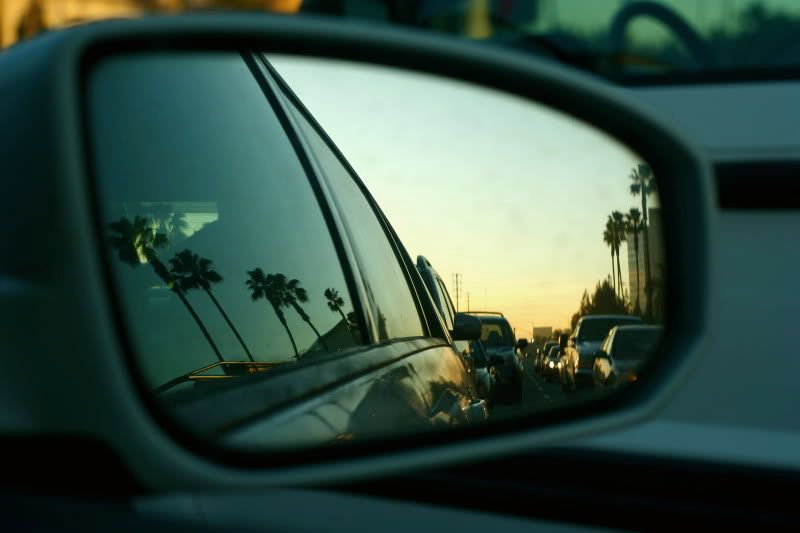 "You can blame it on the changes.
I can take it any way it is.

Just got lost but we both found

We need this more than ever.

Can you take it? Can we save it?
Sink our teeth in, tear away at it?

Can we hold out? Can you hold on?

'Cause I need you more than you know now."
Blame it on the Changes -- Dashboard Confessionals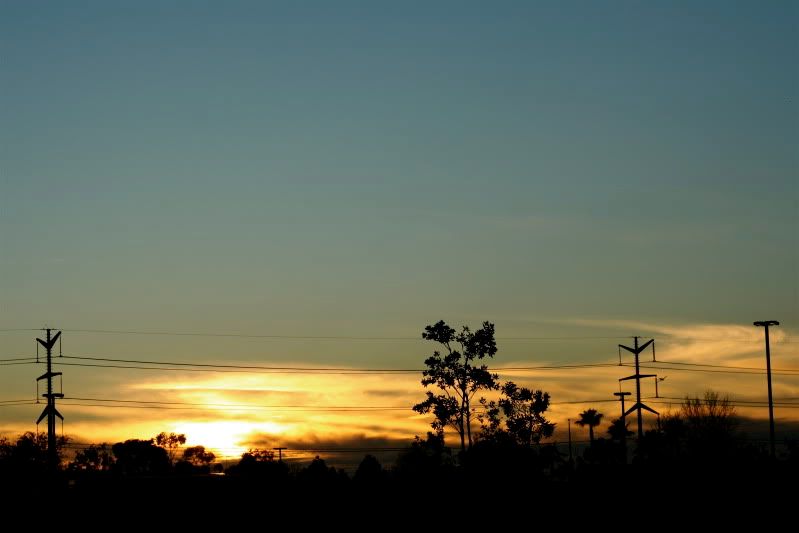 Until next post,
Jasmine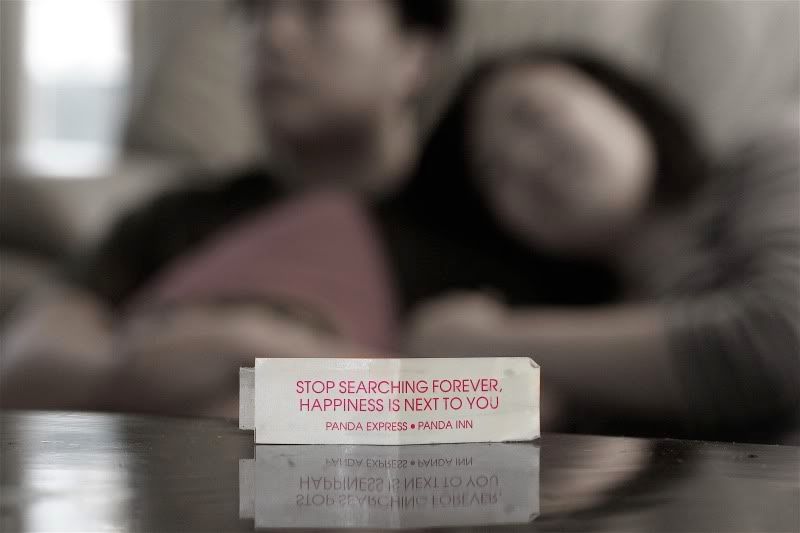 (This shot took forever today but...I'm pleased with the way it turned out. Will retry one day...!)

PS.
Robert ordered the red purse for me as part of our third year anniversary, which is in two weeks and which is why he kept insisting that I didn't buy it for myself! I actually was going to order it tonight but good thing he told me! Now I must find a cute dress to wear to the wedding gig and to our anniversary dinner...! Ahh!!!