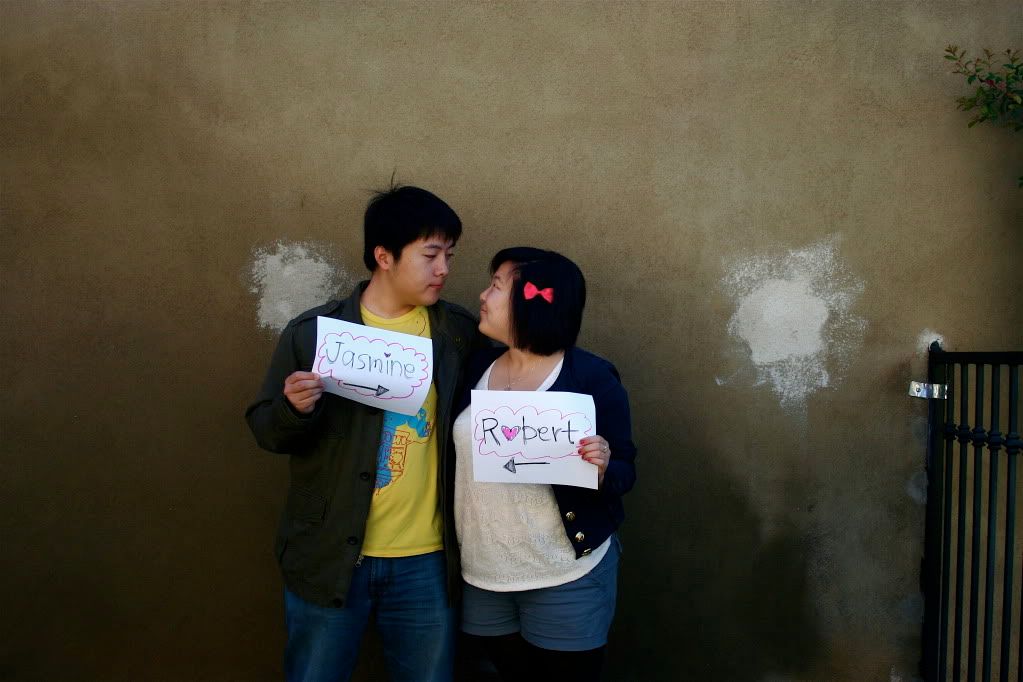 Hello!
Chictopia is currently having a contest where you can win a $300 gift card to Forever 21! So of course I jumped at the chance at that! These are the photos I'll be submitting. The contest is to write the name of your sweetheart on a paper while wearing an outfit with some Forever 21 items. Despite all the clothes I do have from Forever 21, it was a bit hard finding something I wanted to wear today. I do adore this lace top though :)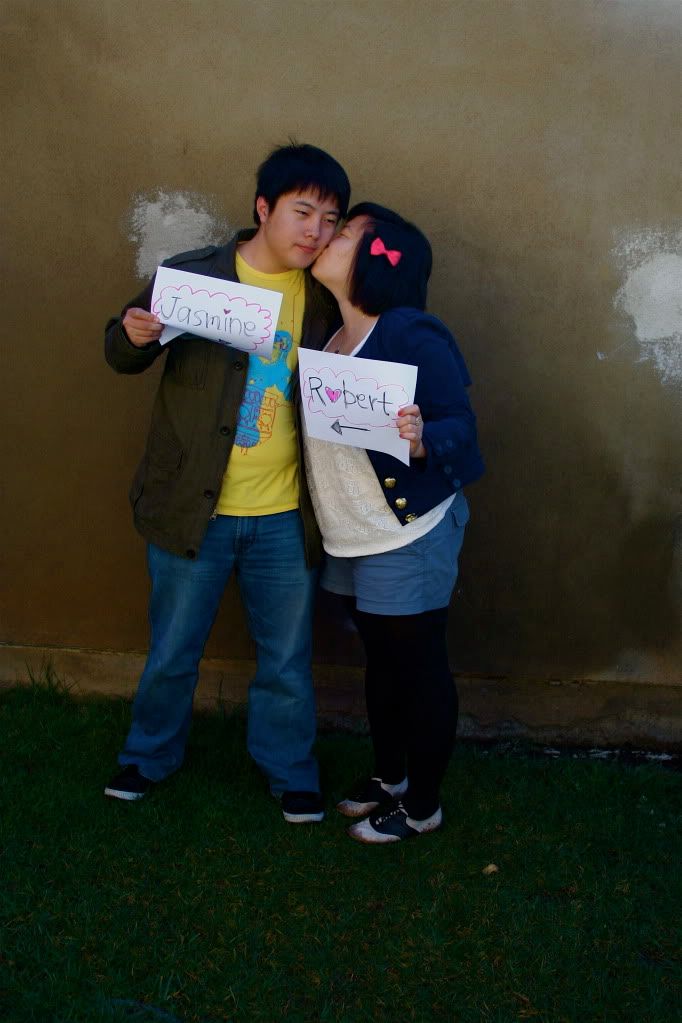 Tomorrow is our three-year anniversary!!
Everyday I'm still at a disbelief as to how we are still together--being high school sweethearts and all. After bad experiences with boys and unrequited crushes, I truly believed that I'd never be loved in high school. But that irony of finding love when you're not looking for it turned out to be true for me. I actually had no idea he liked me, mainly because I...loathed his existence, haha! In high school, he was that cocky guy in class, and worse, he was infamous for cheating on tests. But when he found out I hated cheaters, he stopped altogether! How sweet is that?! I couldn't help but fall for the bad-boy-turned-good trick.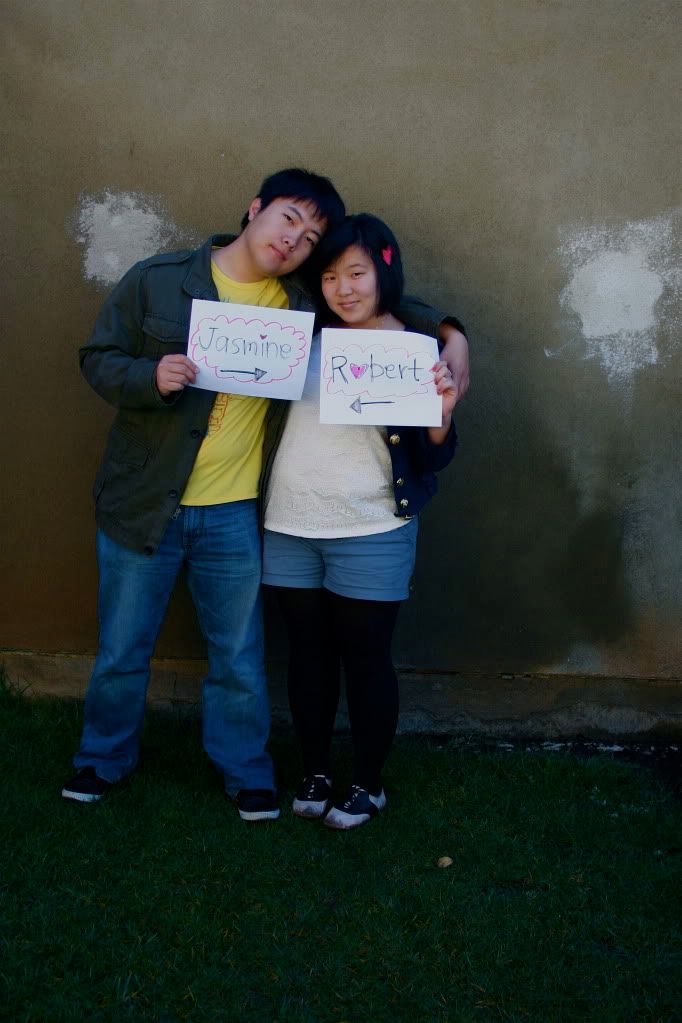 (On Him: Jacket -- Gap; Graphic Yellow T-Shirt -- Forever 21; Jeans -- American Eagle; Black Shoes -- Aldo)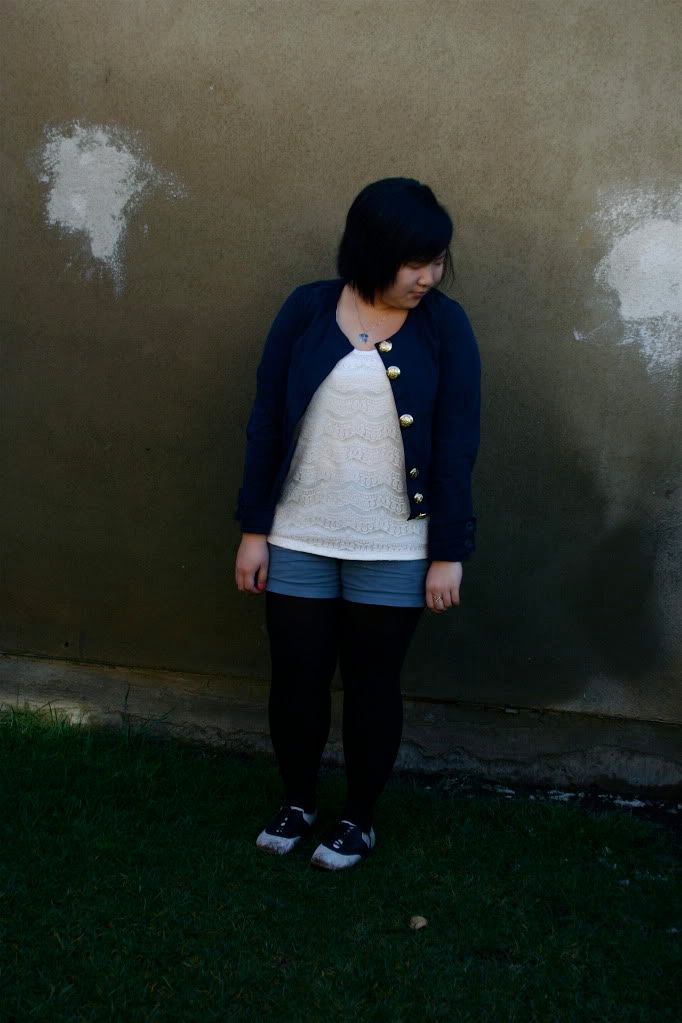 (On Me: Blue Jacket with DIY Gold Buttons -- Urban Outfitters; White Lace Top -- Forever 21; Oxfords -- Urban Outfitters)

So today, Robert initially ditched his classes since I have a four-hour gap between classes. He took me shopping, and I found...
$19
oxfords at Urban Outfitters! Before, I was actually debating between those and the black-and-white pair I'm wearing today. Now I have both! I'll wear them soon for you all to see! I got them in a teal-color because the black pair looked a bit funny strangely...But if the black pair ever goes down to $9.99 I will probably buy those too! They were in this random bin on the bottom shelf in the corner of the sale section. Ahh!!
Not much else to update you all on...I'm getting back into the swing of school thank goodness, except well I never made it to my 5:00 class. It's hard to go back to school after shopping and hanging out...
Thank you all for your kind words about the preview shots! I really can't wait to show you more and get your opinions!
Until next post,
Jasmine
PS. The storm is coming back...tomorrow :( Ugh!!!