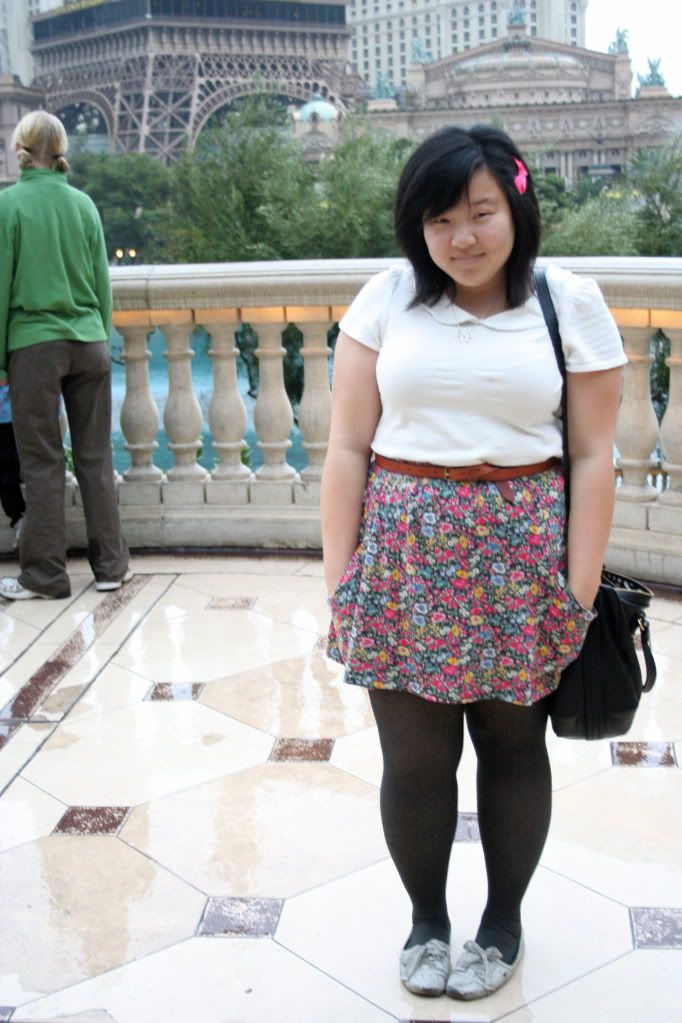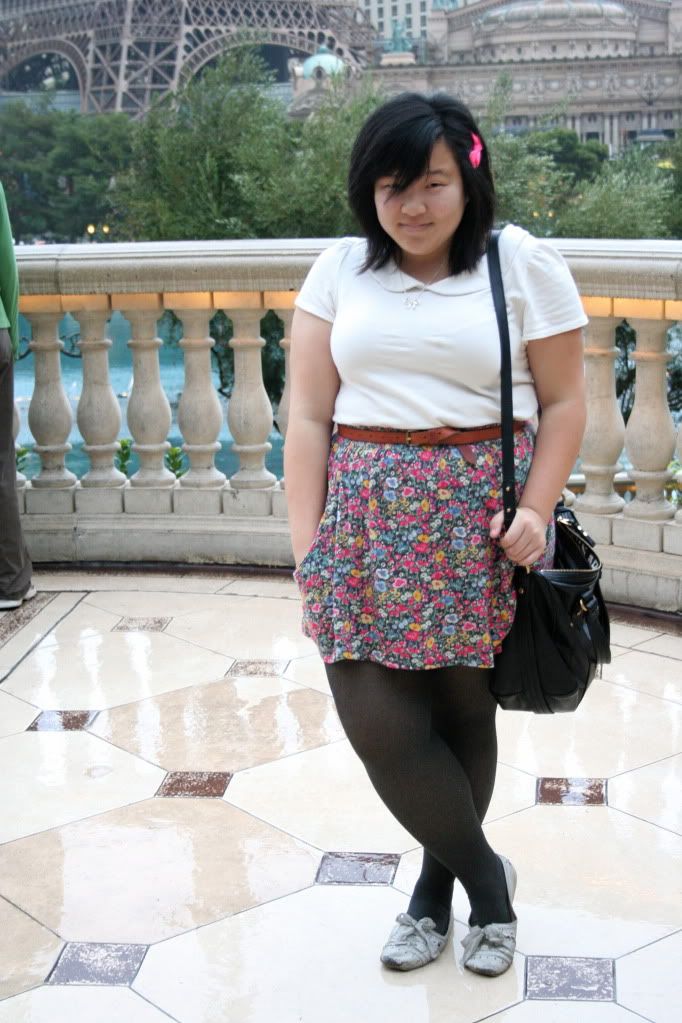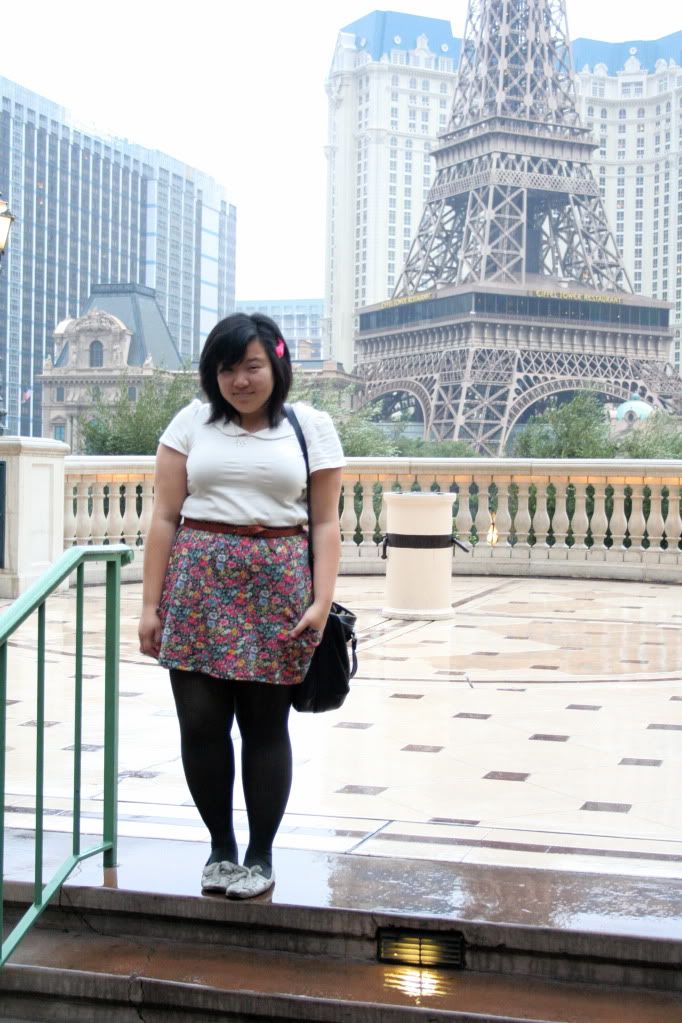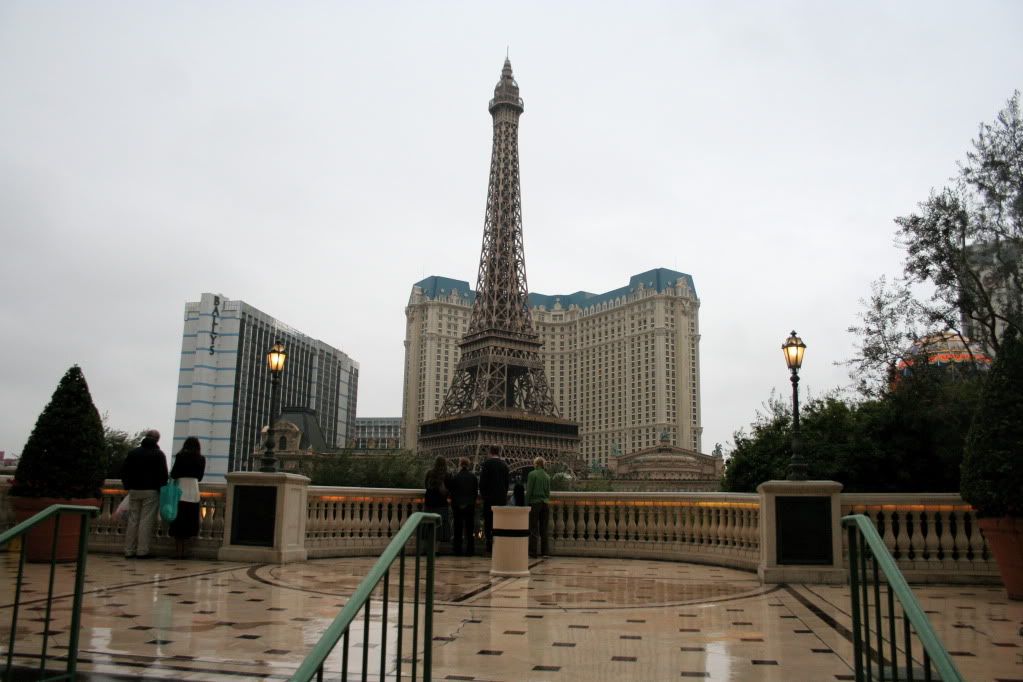 outfit:

peter pan collar top -- uo; skirt -- zara; belt and shoes -- topshop; bow -- f21; bag -- marc by marc jacobs; tights - -gap

Hello!
I'm so thankful that I have these photos from Vegas to post this week since it's going to rain the entire week and I have no idea how I would've taken outfit photos. I wore this on our second day. We went shopping at an outlet where I started and finished all my Christmas shopping. We did some more shopping at the Fashion Show Mall and afterward we walked around. We visited the Bellagio hotel, which had this super cute Christmas display. I am obsessed with polar bears and penguins! I wanted to steal their red chunky knit scarves. I originally wanted to take outfit photos near the lake, but I took us through the wrong exit and stumbled upon this amazing view of the Eiffel Tower. I
love
this view. If only it weren't raining...I would've taken so many more photos, but these turned out great nonetheless. I had quite an audience too. Who wouldn't want to watch a silly little Asian girl posing in the rain without an umbrella or a jacket?
I got this peter pan collar top on Black Friday and am just getting around to wearing it. I love it--so much that I got it in red too. It's a perfect substitute for a plain white tee and I can't wait to layer it underneath dresses! I originally planned to wear it with a different skirt, but thank goodness I'm an overpacker and brought a spare skirt because this looked so much better.
More photos from my trip to come so stay tuned!
Until next post,
Jasmine