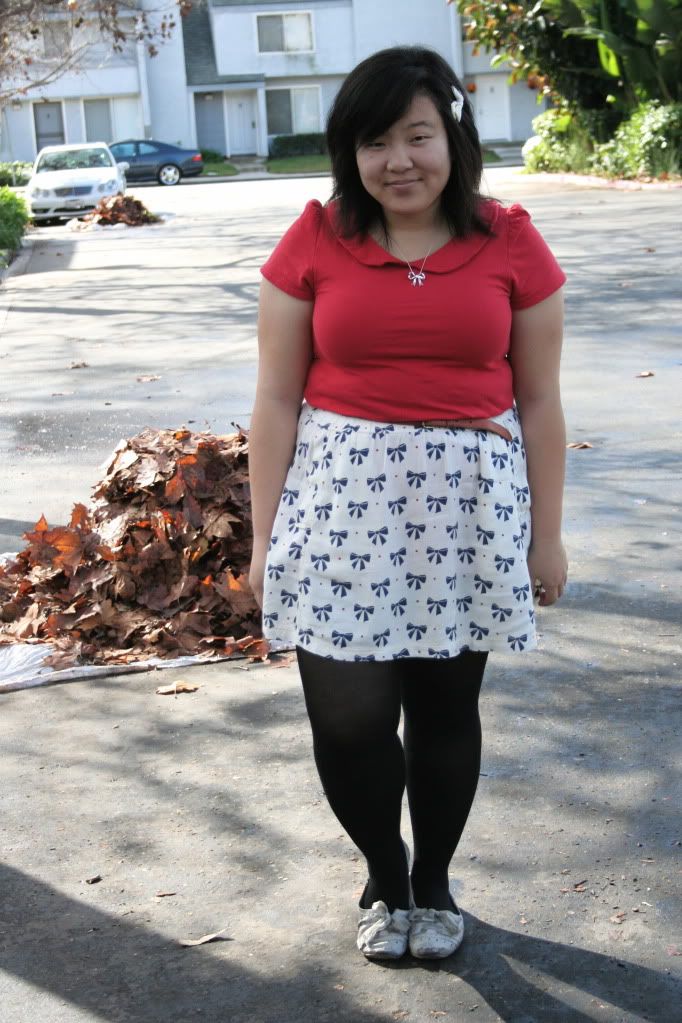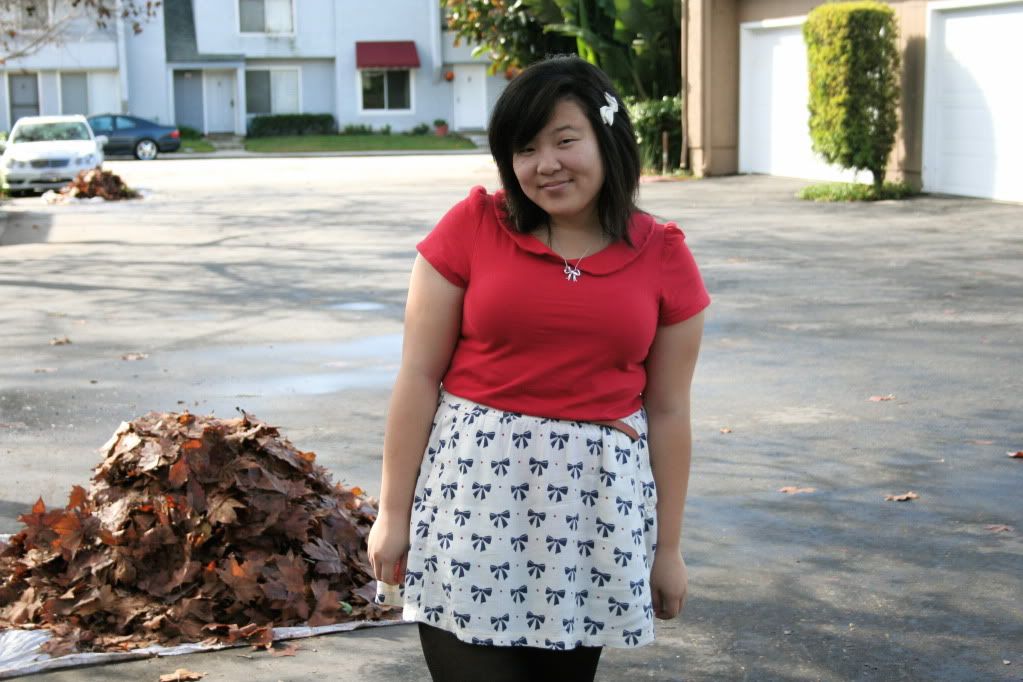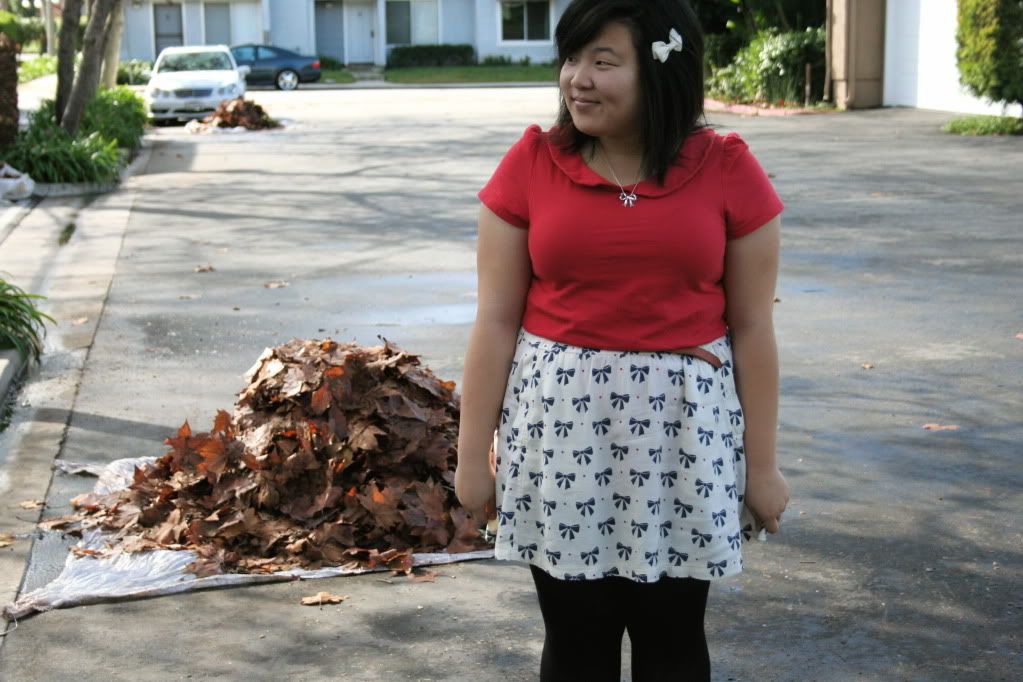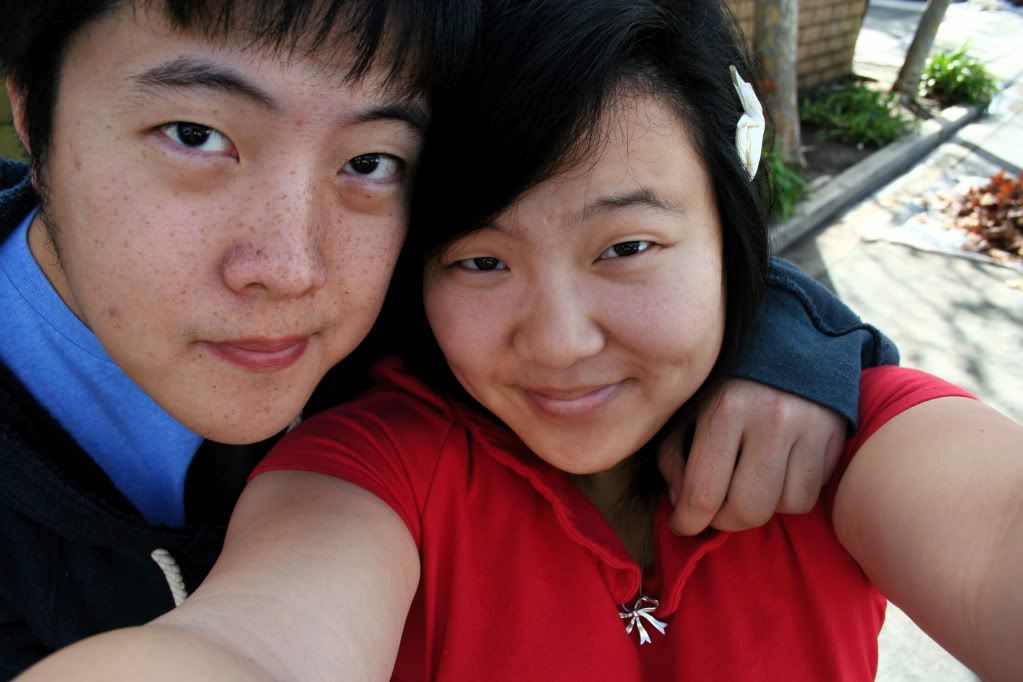 outfit:

peter pan collar top and skirt -- uo; belt and shoes -- topshop; bow and tights -- f21
Hello!
Happy Holidays everyone! I hope you are spending it with the people you love :) I have yet to look at all the Christmas lights in my community. I think I'll have to do that tonight before they get taken down.
Robert and I took these photos on his last day before he went off to Taiwan for 10 days with his family. I miss him already. This is next to his house. While it was raining, his street was covered with leaves and I thought it'd be great for an outfit photo location, but as you can see, the gardeners beat me to it. So I decided to just take pictures with the pile of leaves instead. This is my holiday-inspired outfit with my red peterpan collar top. I wore the
cream version of this top
not too long ago. I really don't know which one I love more. Red has become my favorite color to wear in 2010 and I'm pretty sure it'll be again in 2011. Can you believe 2010 is coming to an end?! I really can't! I have already started on my end-of-the-year post.
Until next post,
Jasmine