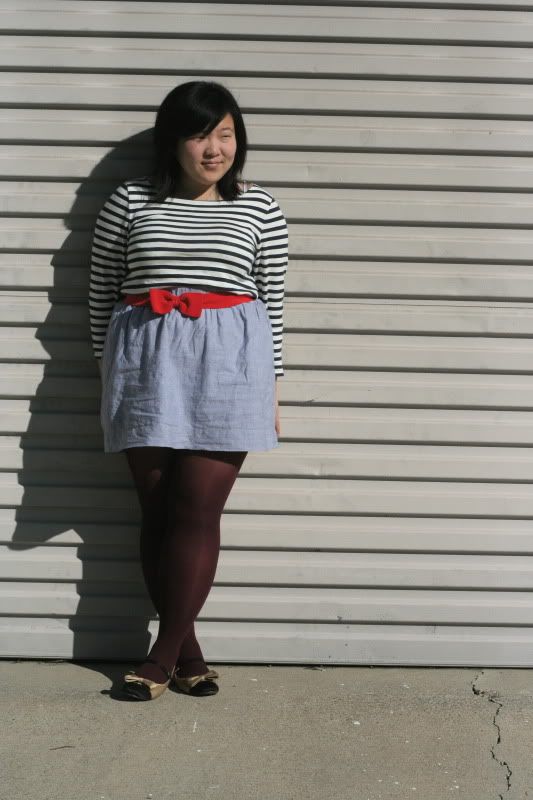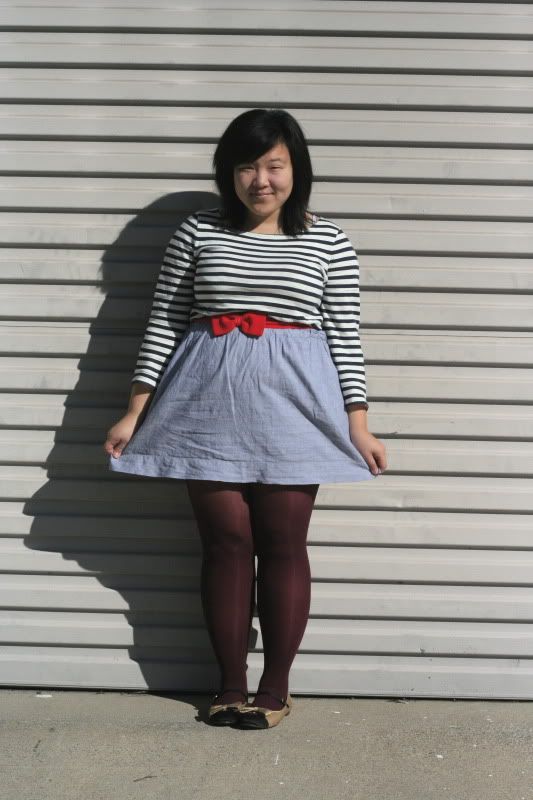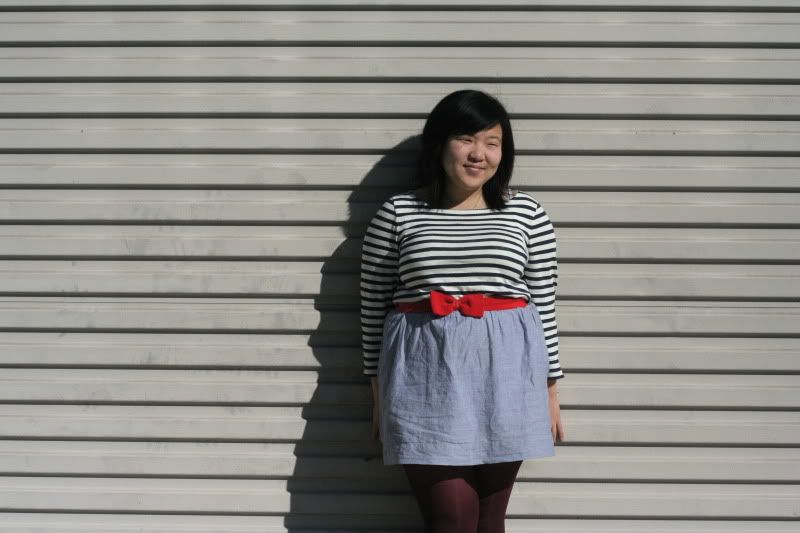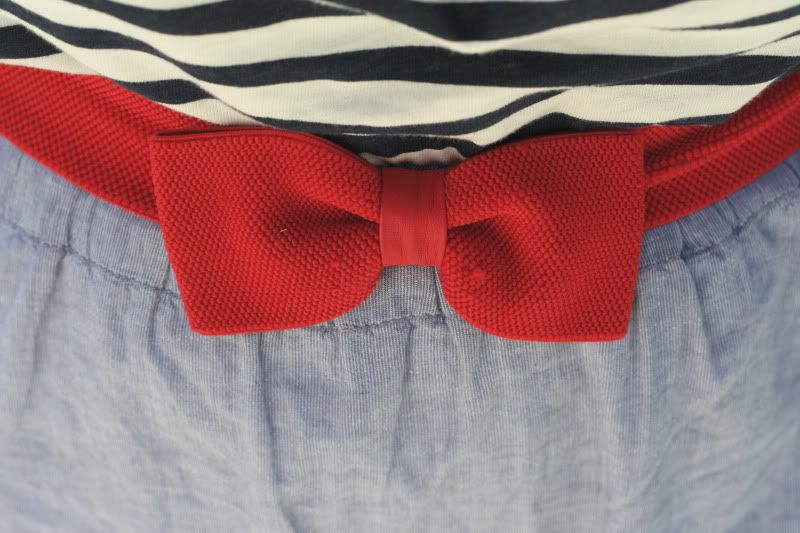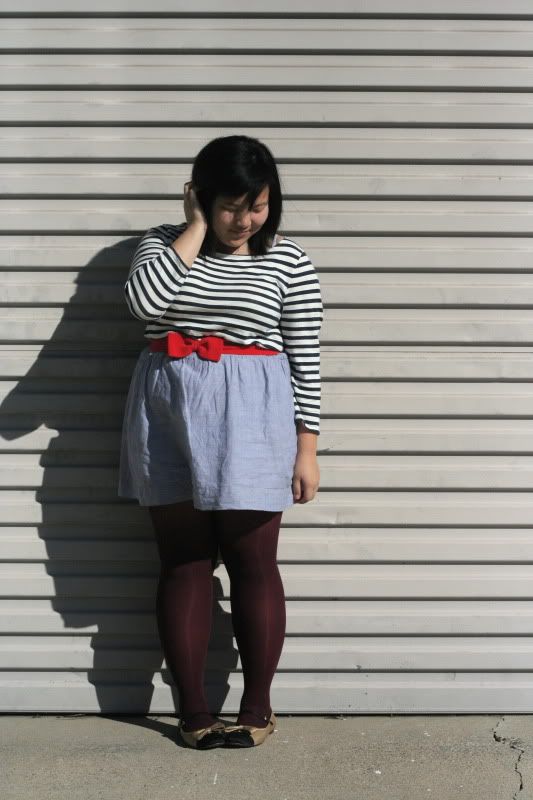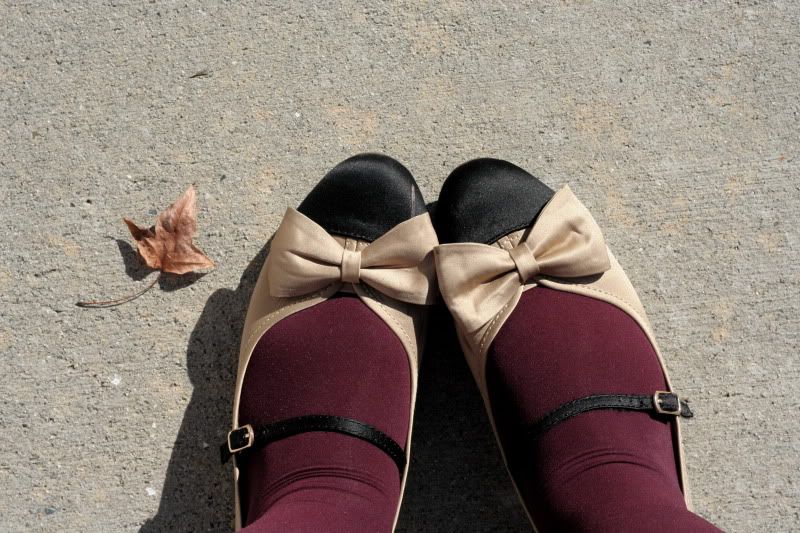 outfit:

striped top, chambray skirt, maroon tights -- j crew; bow belt -- h&m; flats -- marais usa

Hello!
It's hard to believe that it's actually kinda warm here, while
Jen
is in winter wonderland on the other side of the country. I took these photos on Monday before the storm. It's been raining pretty hard today. While I have accepted that it'll never snow here in Southern California, Mother Nature should at least let me able to layer a little bit this Winter. I have this insatiable craving for scarves and knit hats. Jen also inspired me to buy a pair of maroon tights to style on my own. I got this top and these tights at the J Crew outlet in Vegas. Robert and I were at $88; and if we spent $100 we got an additional 20% off, so basically I got these tights for free since they were $12. They have become my new favorite tights. You may think this striped top is familiar, and that's because it's the blue version of my
minty green
one. I seriously think my closet is only so abundant because I buy everything in multiples! Actually most of my striped tops have a fraternal twin. Is this...normal? Please just keep me in the dark and say yes.
So these are my long awaited new pair of shoes! I'm pretty sure Robert got sick of my obsessing over them, so he bought them for me for my birthday :) When they came, they were a bit small so I had to exchange them via mail, but they're finally with me now and I love them. But they're already scratched after just a day at work. I think I'll be saving these for special occasions. And so my search for everyday shoes continues...!
I don't have any plans for New Year's Eve yet, sadly. Do you?
Until next post,
Jasmine