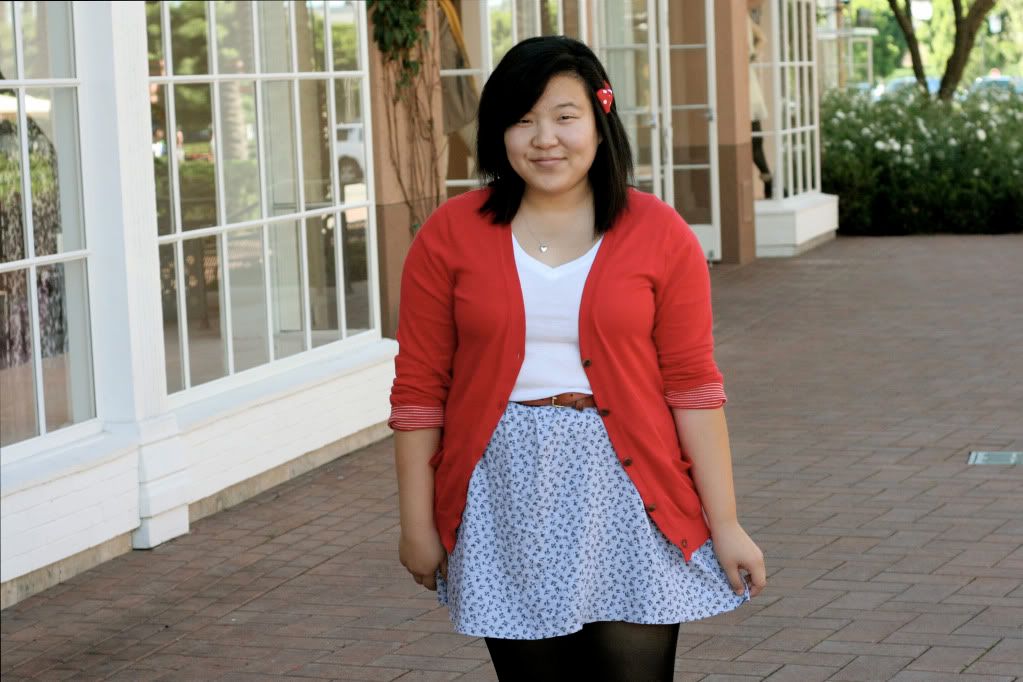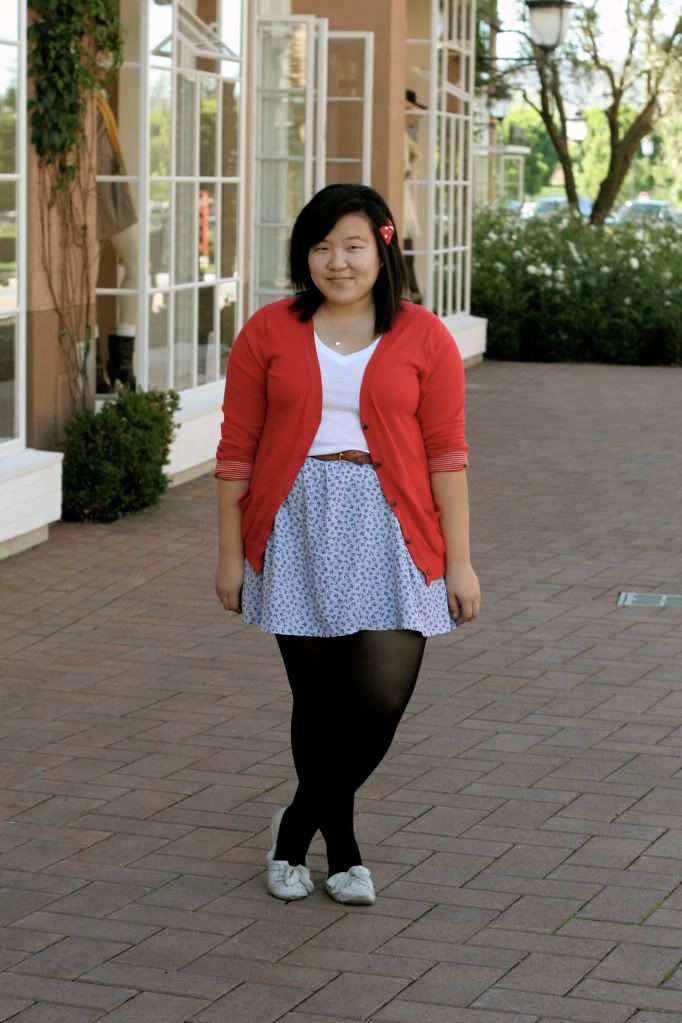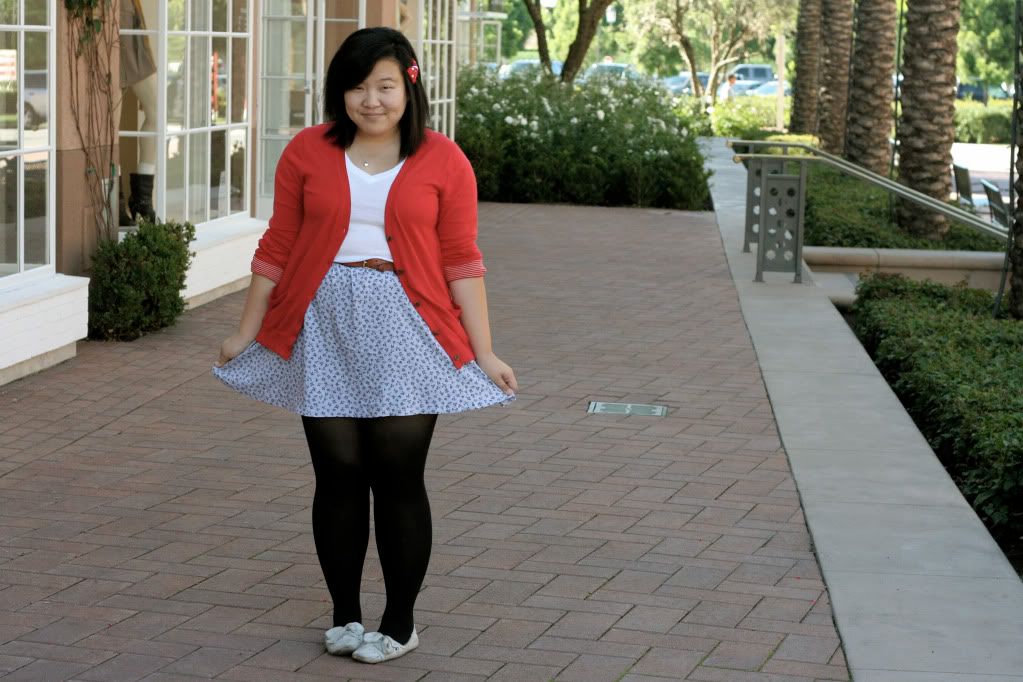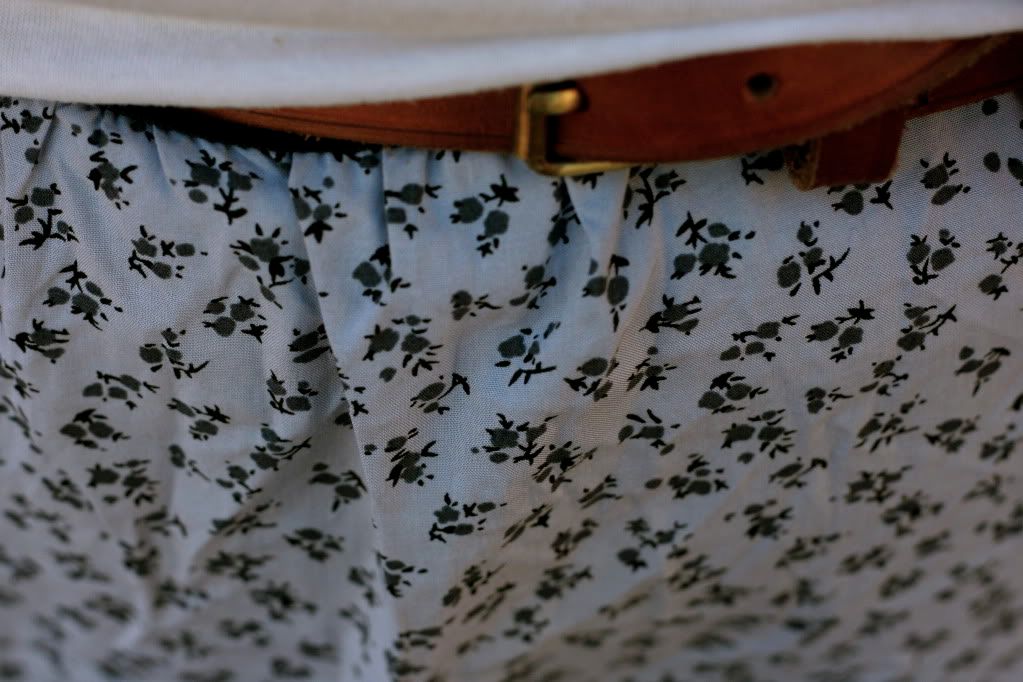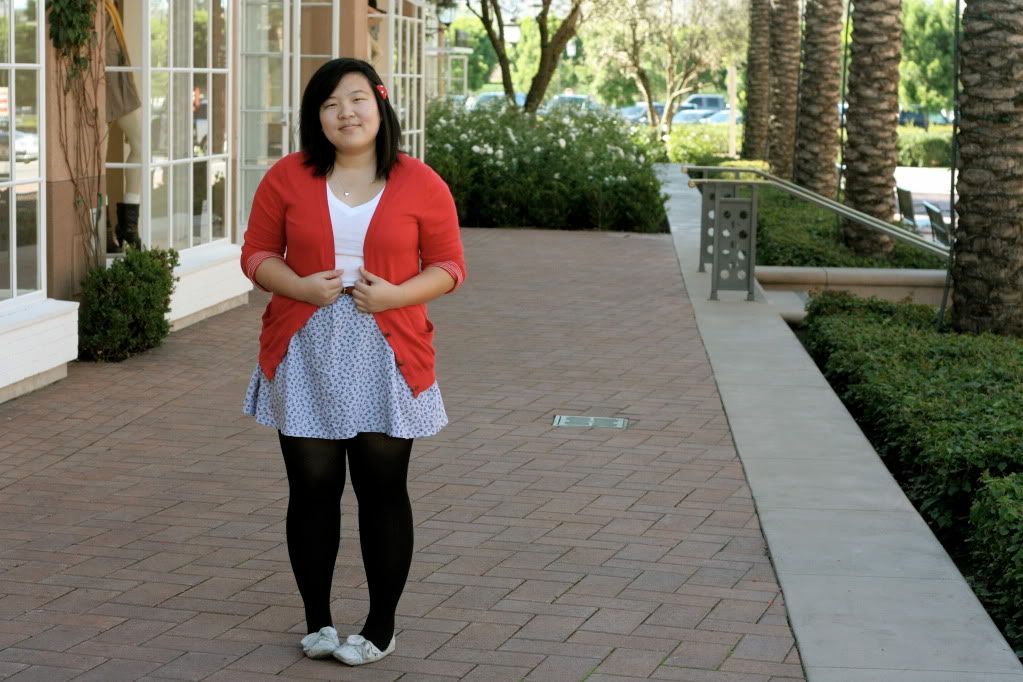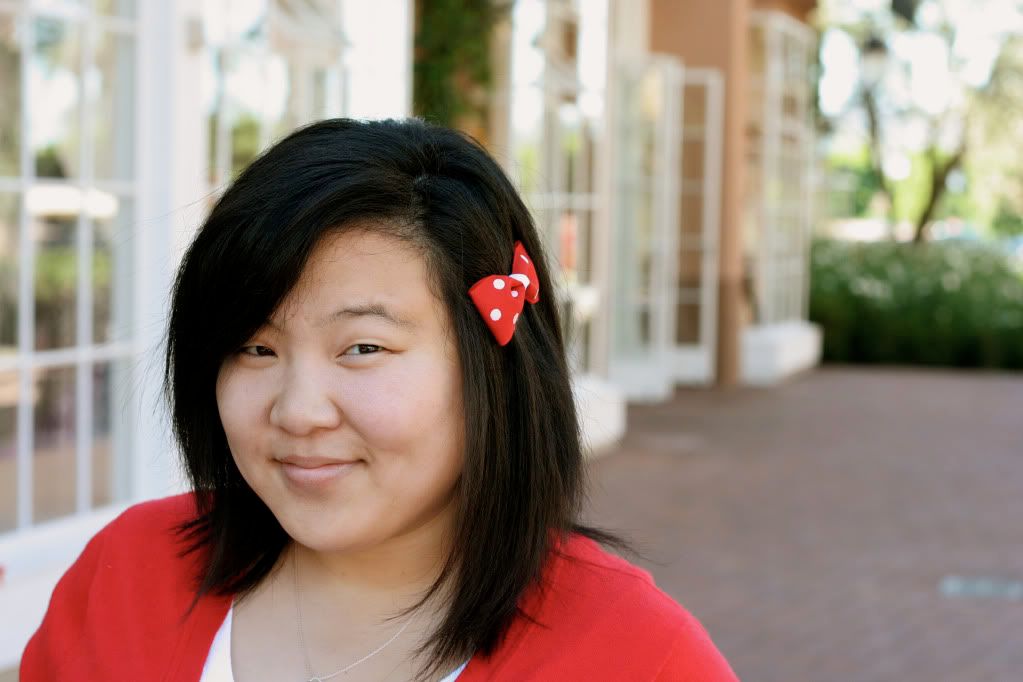 Hello!
I don't know why, but this is one of my favorite outfits ever. I felt so good in it all day long, and I haven't felt like that in a long while. This is a rare instance when planning an outfit the night before actually worked out successfully the day after. I was actually about to sell this skirt in my blog shop but since I'm on a shopping ban right now, I thought it'd just be best to work with what I have. I think I hesitated to wear this skirt when I got it during the summer because it's not the usual colorful, Spring/Summer florals. It does fit nicely in Autumn and Winter though! I just wish it would
feel
like Autumn here in Southern California. Today was 90-degrees and it'll be like this for the rest of the week too. I want to wear beanies, scarves, and my chunky knit cardigans! What's the point of finally finding some chunky knit cardigans if I can't wear them?
Have you heard?
Kendi
's doing another
30 for 30 challenge
beginning Monday. I'm really considering joining! I'm already on a shopping ban so might as well make it last longer by doing a challenge! Let me know if you're joining! I don't know if I'll be doing the full 30 for 30 quite yet since my birthday will be during the challenge, so I just might do another modified version of it. I think
last time's challenge
was successful in teaching me the value of my clothes, but I'm starting to revert back to my old habits of shopping excessively.
My life is finally falling into a routine; albeit it's a hectic routine, but at least there's a comforting stability to the chaos.
Until next post,
Jasmine
outfit:

cardigan -- gap; t-shirt and tights -- f21; skirt -- cotton on; belt and flats -- topshop; bow -- etsy