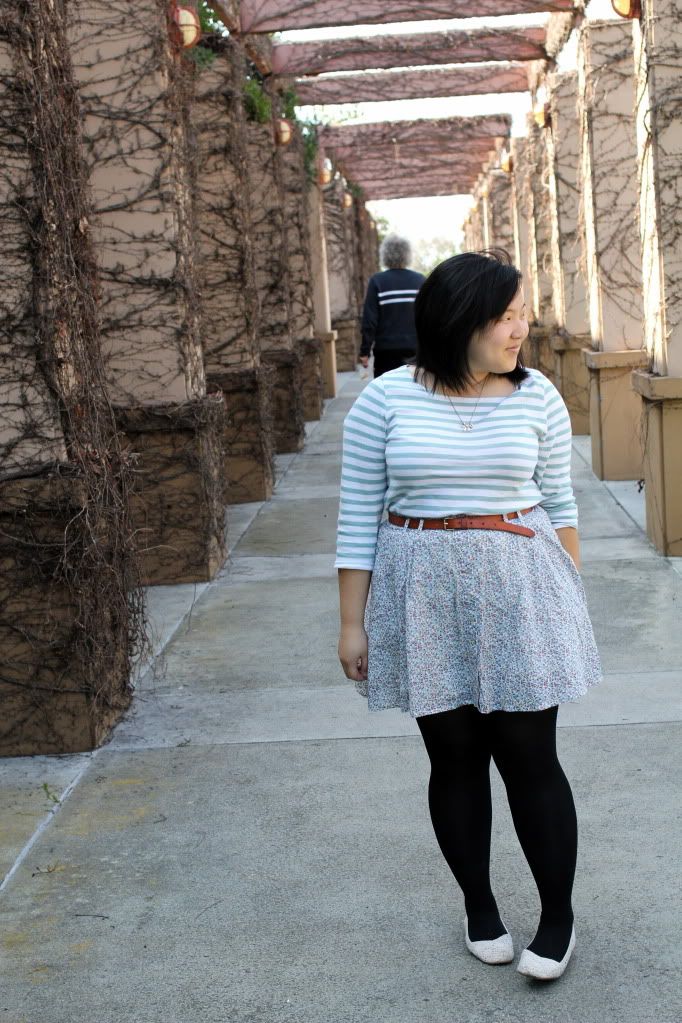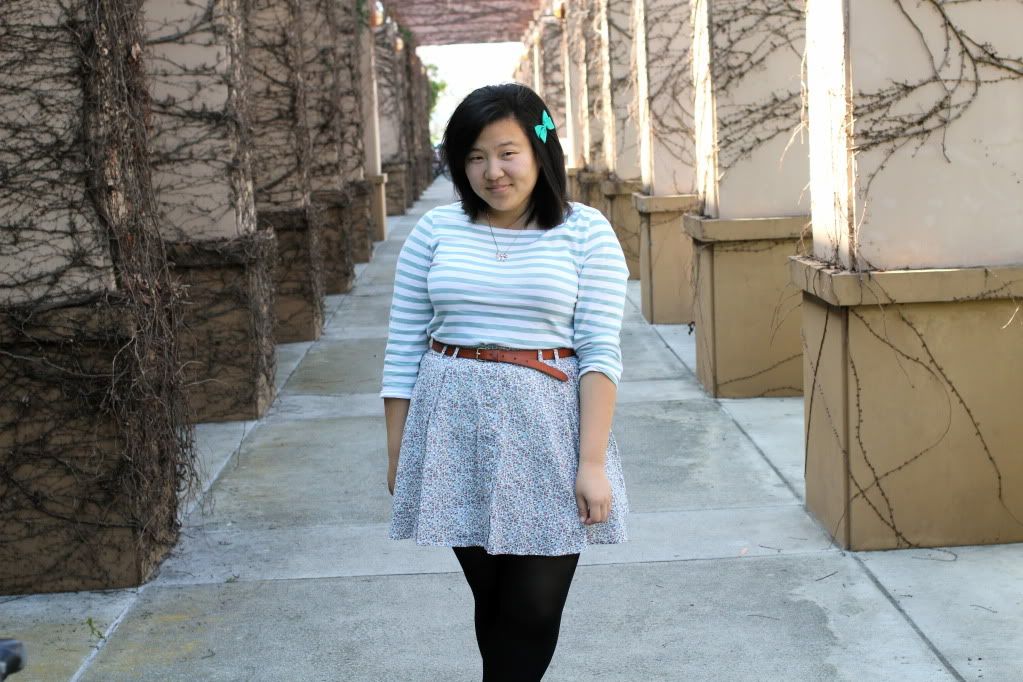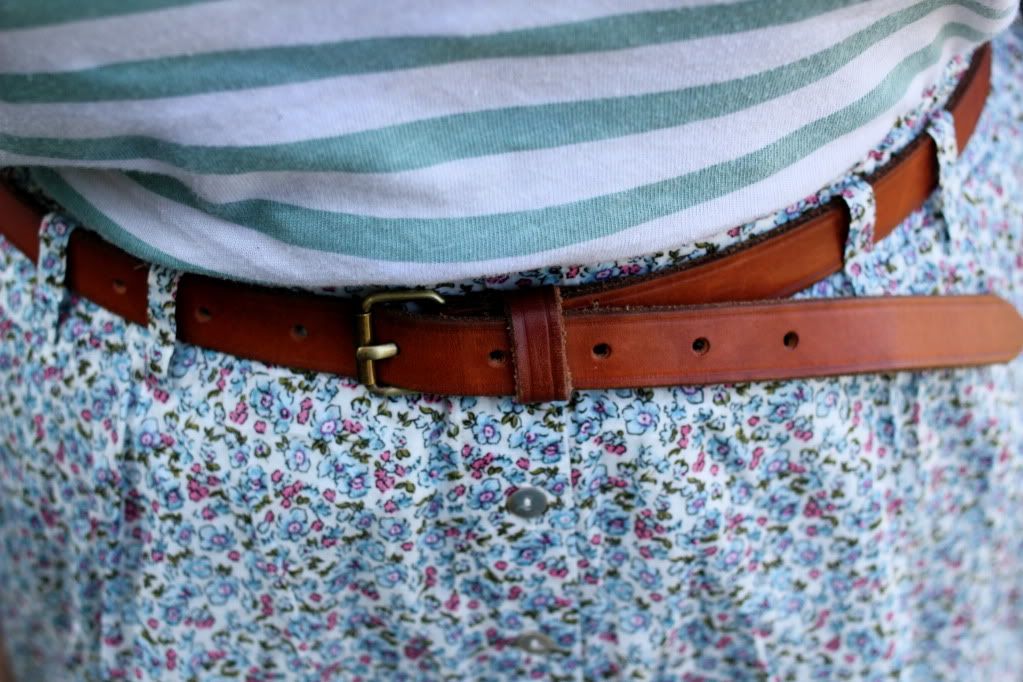 outfit:

top -- j crew; skirt -- f21; belt -- topshop; bow -- h&m; shoes -- aldo

Hello!
It's the countdown to Spring! Exactly two more weeks now! I couldn't wait to break out my newest floral skirt though. This is the one I got when I went to exchange an impulse buy last week. I adore the sweet, dainty floral print, and the button down front, and that it has pockets. I'm in total floral and lace mood now. I haven't pattern-mixed in a long while so I thought I would instead of pairing it with a plain white t-shirt which was my first instinct and what I wore to the flea market on Saturday. I like how this outfit came out, and it gave me an excuse to wear a green bow (like I needed one anyway). I think pattern mixing is easier when you pair like colors together and you just think of them as solids (ie. the mint green goes well with the pastel blue). This green bow was actually my first bow ever--the one that catapulted this obsession. It feels nice to take it out every now and then.
Sometimes I get overwhelmed with a guilty feeling of being so materialistic/shallow for being a fashion blogger and enjoying shopping so much. Lately I've been feeling this way. I mean my money, time, and effort could be spent better elsewhere than on my closet. My brother, who isn't usually much of a shopper, had his materialistic/shallow moment this weekend when he bought himself $75 headphones and a $54 chambray shirt from UO, all in less than an hour. I felt myself disapproving of his actions, but then in my head, I asked myself how different am I? Am I really all that better? I'm worse since I do it more frequently, albeit not as extreme, but I still do it. Sure dressing well makes me feel good about myself, but what's the point of looking good if I'm not so good looking on the inside? I need to cool it with the shopping. I think another 30 for 30 challenge is just what I need to remind me of the remixability and value of clothes.
Until next post,
Jasmine