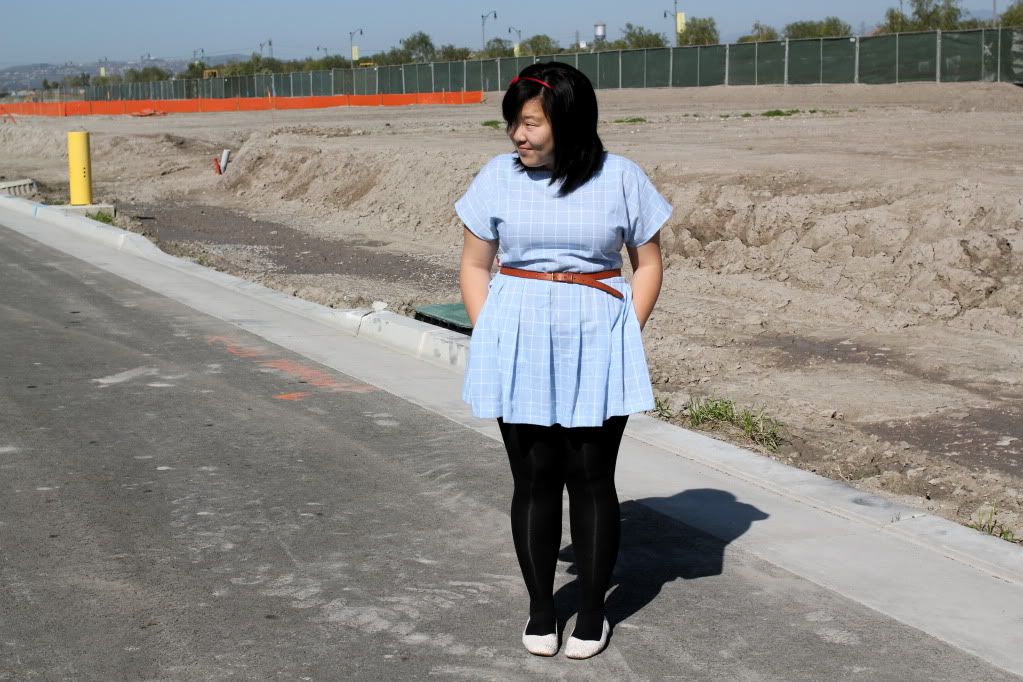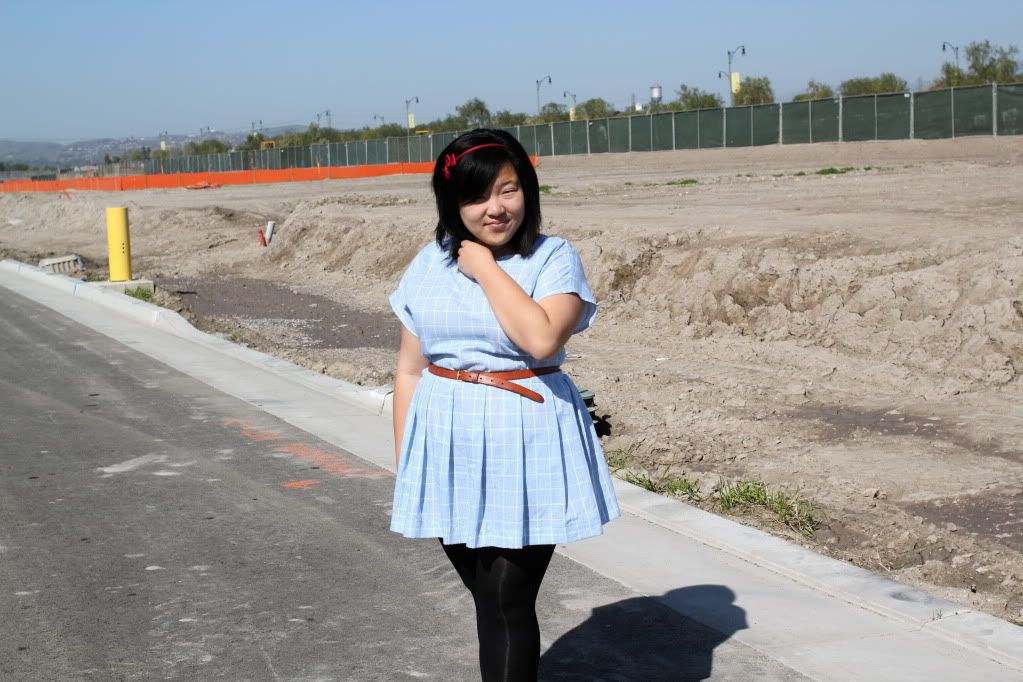 outfit:

dress -- thrifted; belt -- topshop; headband -- f21; shoes -- aldo
Hello!
This is by far my favorite thrifting find in my short thrifting experience. It's finds like this dress that make me want to keep thrifting. I found this lovely dress at Buffalo Exchange for $8.50! Now I know to you thrifting queens who find amazing things for a mere $1 or $2, this may not be all that great of a find for the price; but this was so satisfying for a newbie like me. Even F21 can't beat this! It's such a perfect shade of blue; I adore the subtle gingham print; and it has pockets! It's definitely going to be one of those many dresses I just throw on during Spring and Summer, well actually all-year long. It'll make a fine top too to pair with my skirts. Can you tell how in love I am with this dress?
This "field" was supposed to be lush with green grass, but it's more of a construction site for a future community center. Definitely not how I wanted to debut this dress, but it is what it is. I will find my lush field one day and I will frolic in it in this dress. The weather has been so perfect lately. I want it stay like this forever: high 60's/low 70's. Spring has definitely arrived a bit early this year, and just in time for Spring break next week! I just need to get through tonight's midterm first...!
Until next post,
Jasmine