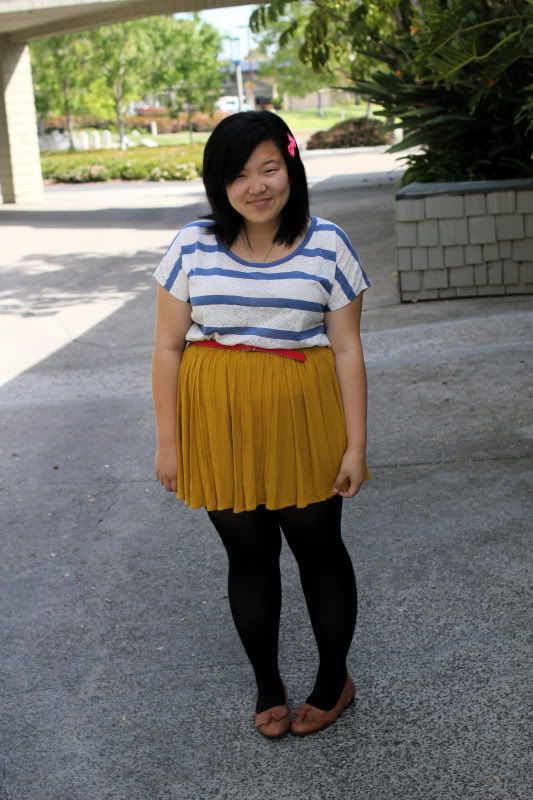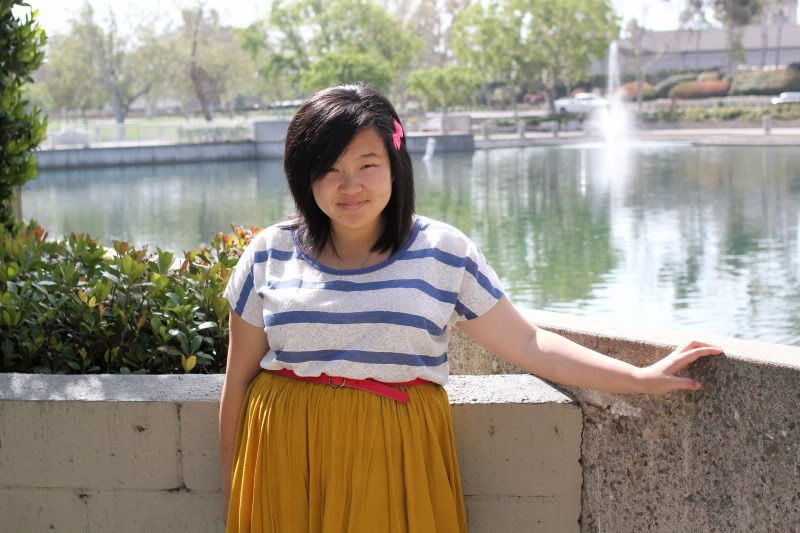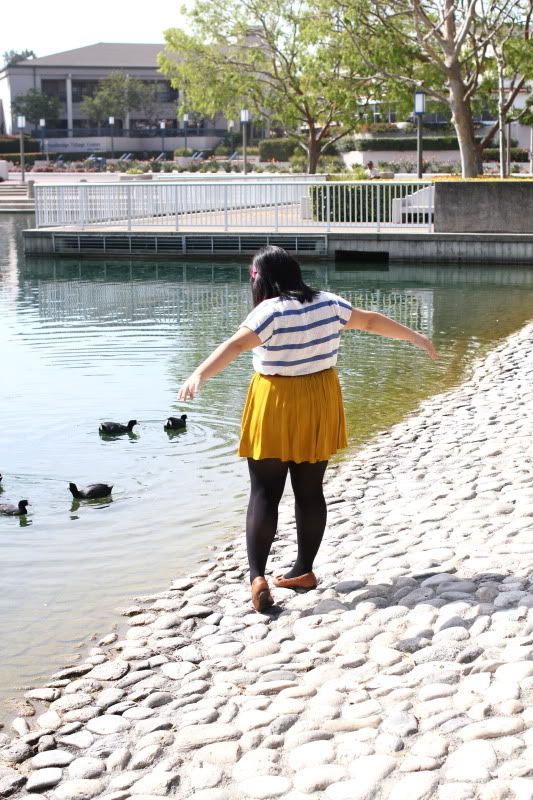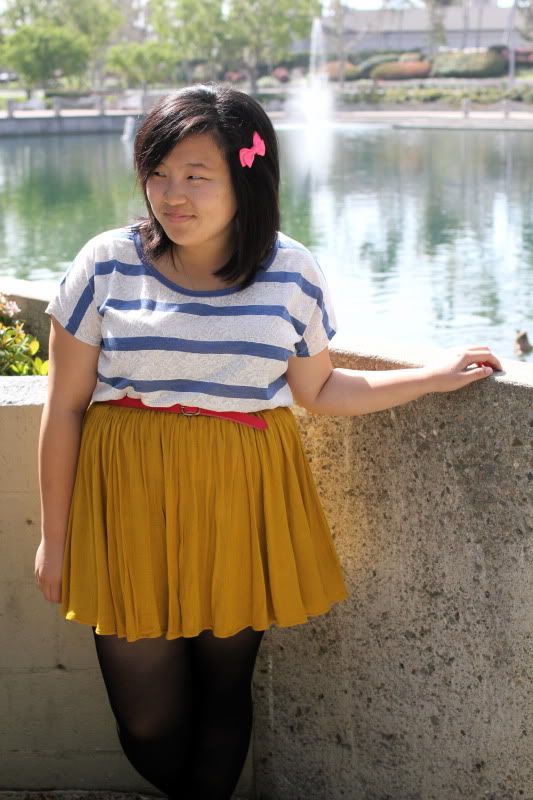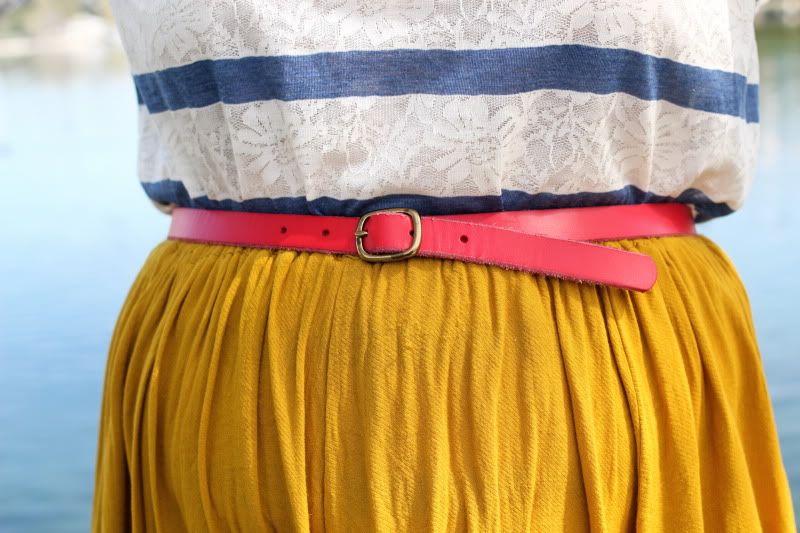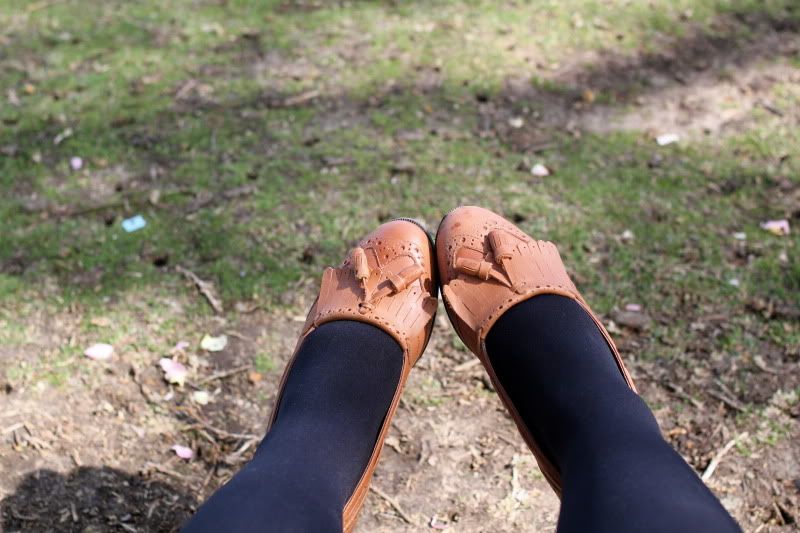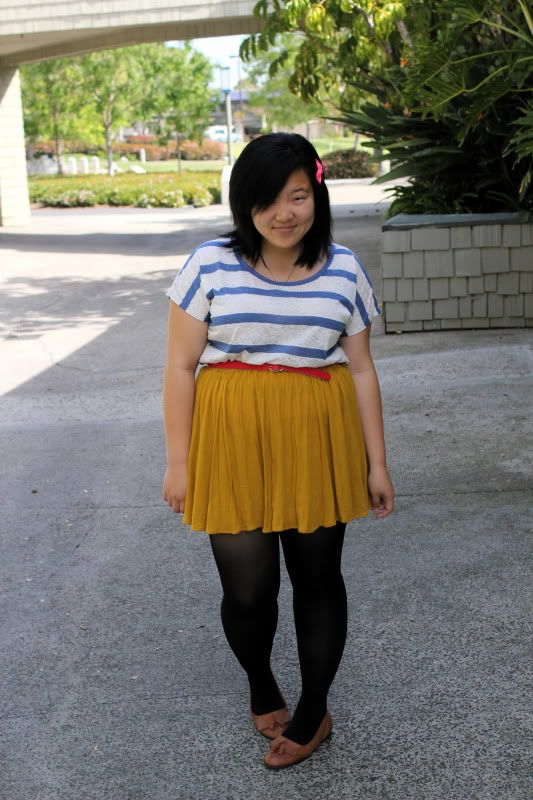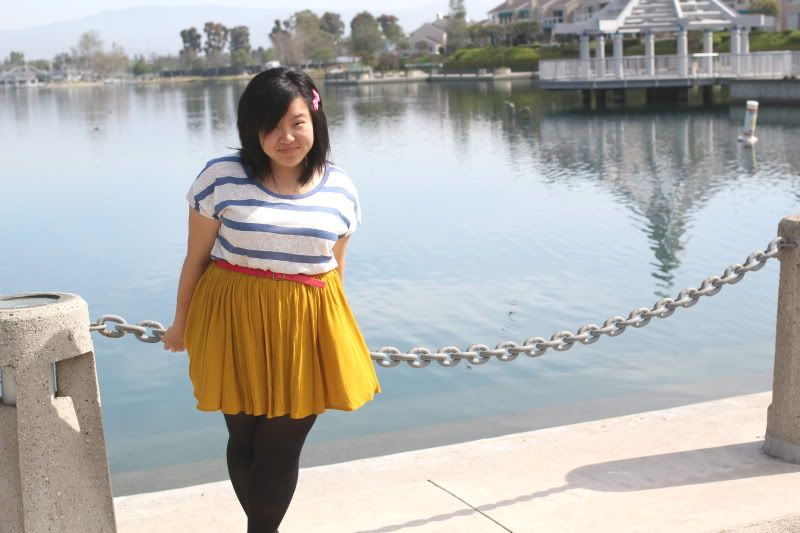 outfit:

top, skirt -- uo; belt -- gap; shoes -- aldo; bow -- f21
Hello!
After my "epiphany" in my
last post
, life has...life again. I couldn't help wearing a chipper outfit to go along with my cheerful mood yesterday. Robert and I had so much fun taking these photos. We walked around the entire lake and took photos in various spots. I chased ducks (see picture #3), but then stopped after some geese gave me the evil eye for picking on their little friends. This top is my last purchase for a long while. Even Robert couldn't resist it or my puppy eyes last week. It somehow managed to combine all that I'm craving for spring into one pretty darn cute top: stripes, lace, florals, cropped, and pastel. I planned to wear it with my red skirt, but that's pretty predictable of me so I went for the mustard yellow one instead. I had on a brown belt too, but yesterday was "wear-red-for-Japan-day" so I had to sneak in a little red somehow. That is how this primary color outfit came about. Watching the clips of the tsunami in Japan make me so ever grateful that my biggest "problem" is which of my red belts I should wear or where to go for outfit photos. Grateful, but still not
settling!
I think I unknowingly already said my goodbyes to my Fall and Winter clothing--to the chunky, cozy sweaters that I lived in but never got around to taking photos in. I'll still be in tights until it is truly unbearable. I'm a little reluctant to say goodbye to my tights because I just feel everything looks chicer with tights, but there is no way I'll be wearing more than necessary when it gets to 100+ degrees here. My loafers are almost fully broken in! I'm going to have so many adventures in them.
Until next post,
Jasmine