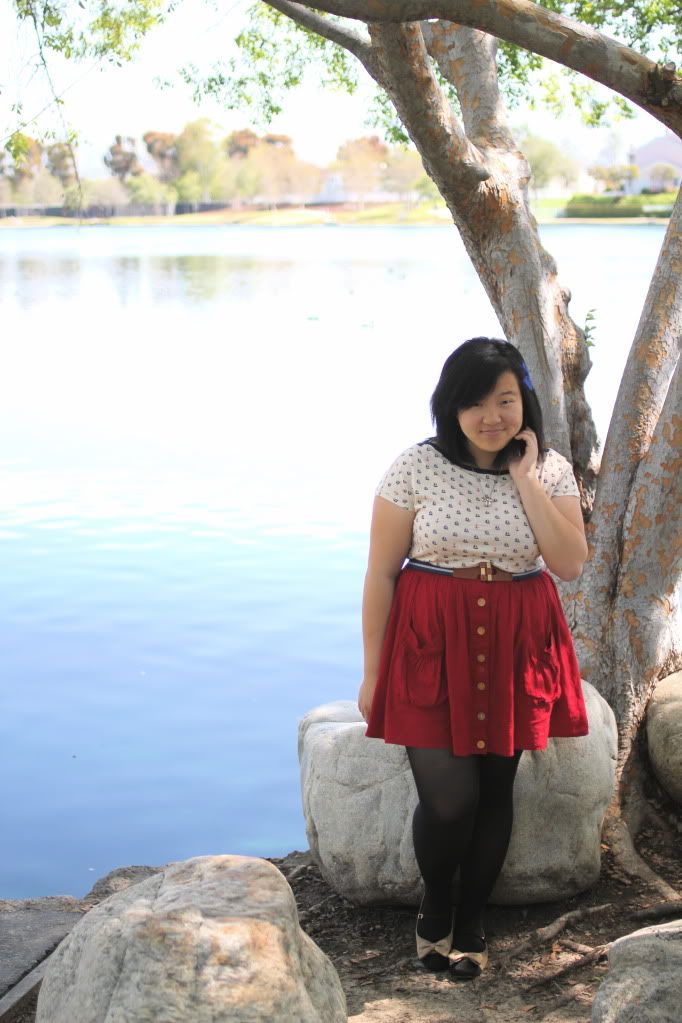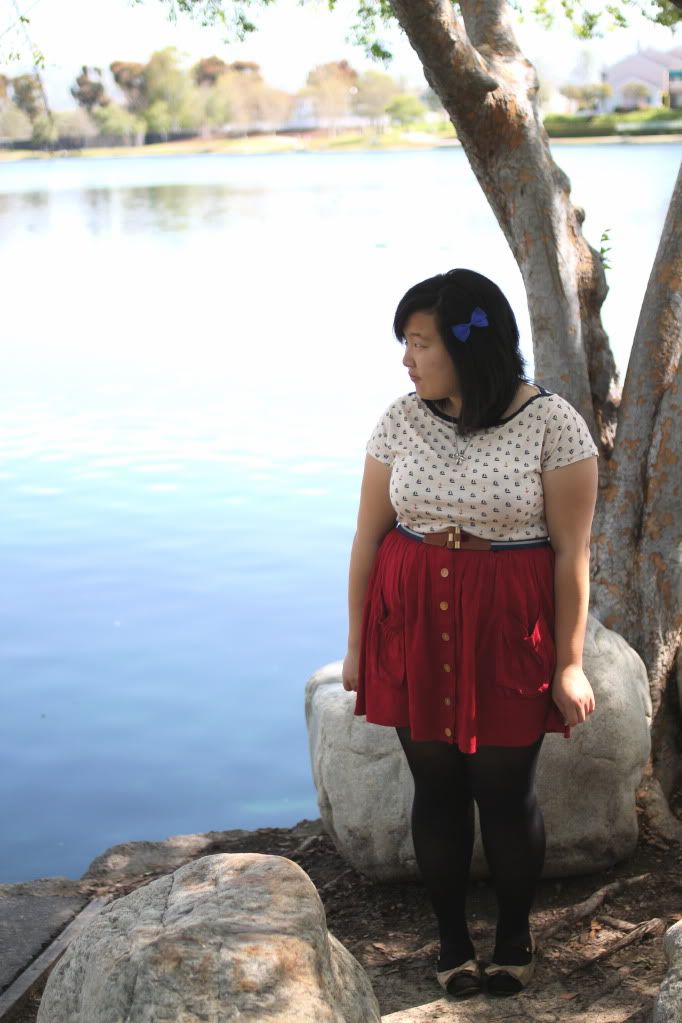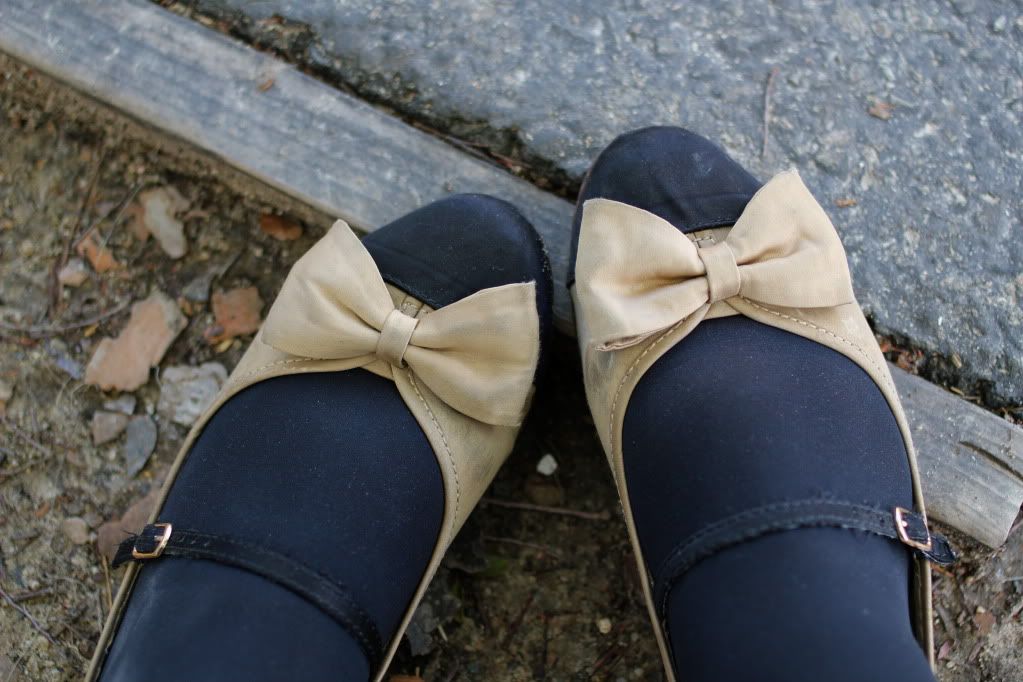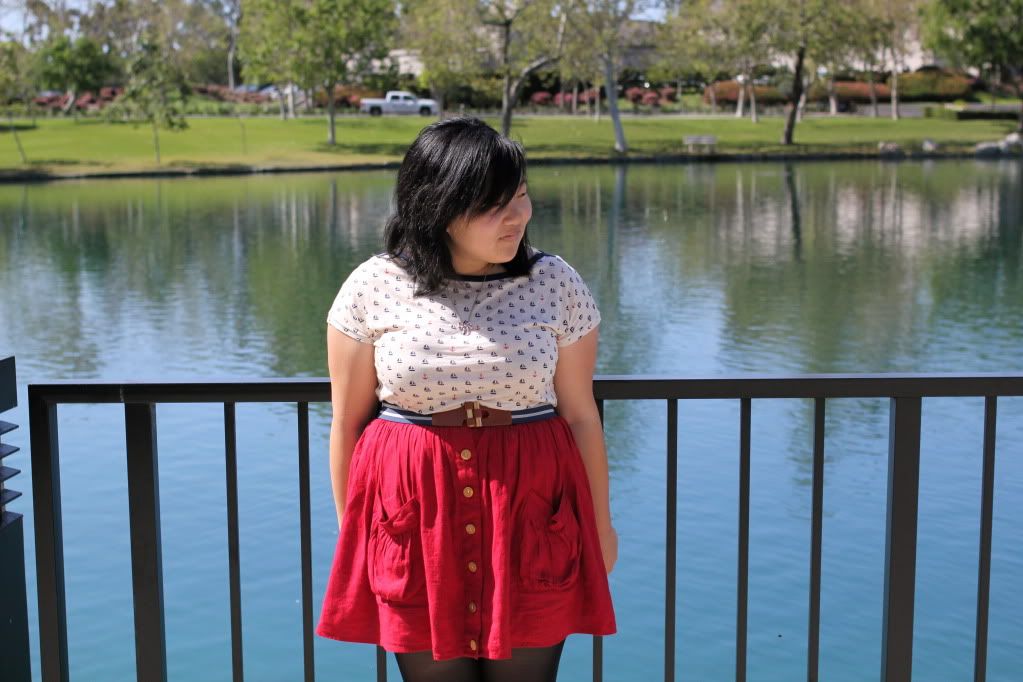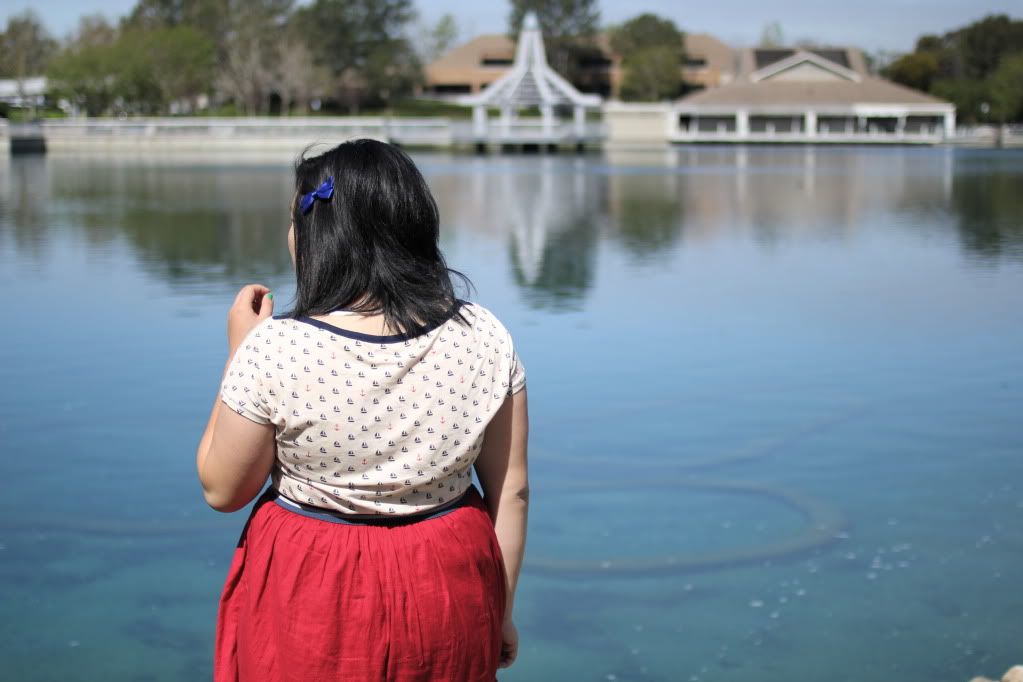 outfit: top, skirt, belt -- uo; bow -- h&m; shoes -- marais usa
Hello!
I logged onto blogger today to find that I have so many blog posts to catch up on. Days have been dragging on, but nights just seem to fly by. I found a life for a little while, but now spring break is over and I'm back with my official first Spring outfit. It's a little weird going to my night classes when it's still light out, but I love driving to home/school when the sun is setting. It makes rush hour traffic that much more bearable don't ya think?
As you can see my shopping ban has failed. This top is new, and I spent a little when Forever 21 had their 100% for Japan shindig (but in my defense half of that was for my brother and it was for a good cause). I don't have much guilt though, because I know everything I bought recently are things I love and will wear a lot in these warmer months. I'm really trying to be smarter about what I buy because I know shopping bans don't stick for very long. My appetite for Spring clothing has become so insatiable lately. I don't look at stripes anymore, instead I'm drawn towards cute prints (like this sailboat/anchor printed top), florals, lace, and pastel things. Don't worry, I'm not over stripes--I think I finally realized just how much of it I actually have and I need to fill the holes in my closet. My mission this Spring/Summer is to find the perfect chambray blouse. I want all this rain to go away so we can all be girly and frolic in open fields (virtually) together.
I have to get started on my project that's due tonight (procrastination at its finest). I hope you all are enjoying this first week of Spring!
Until next post,
Jasmine