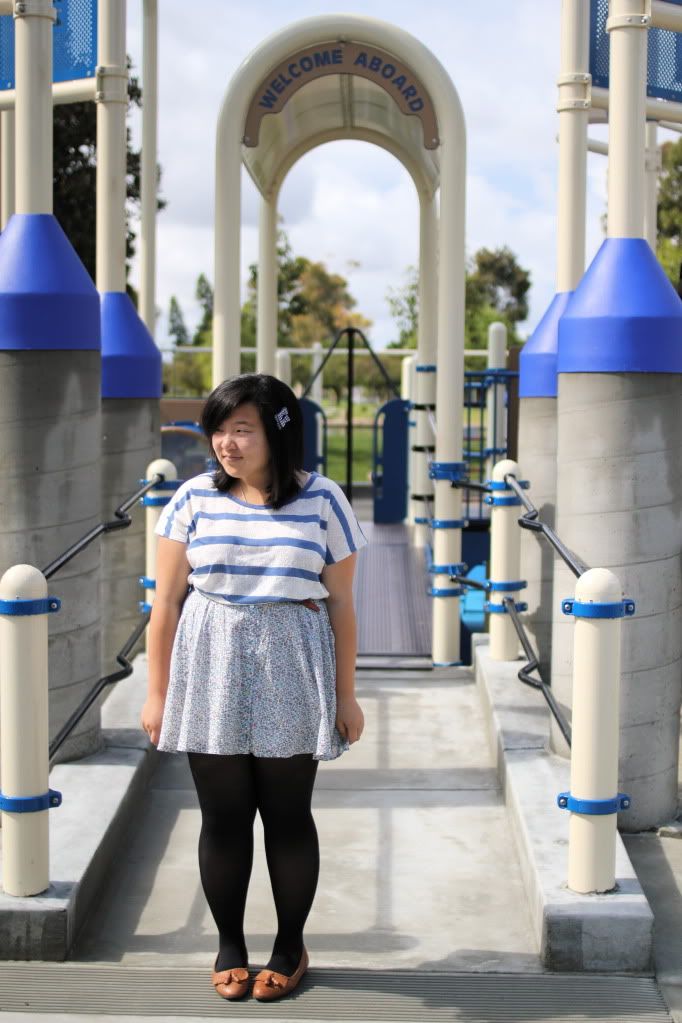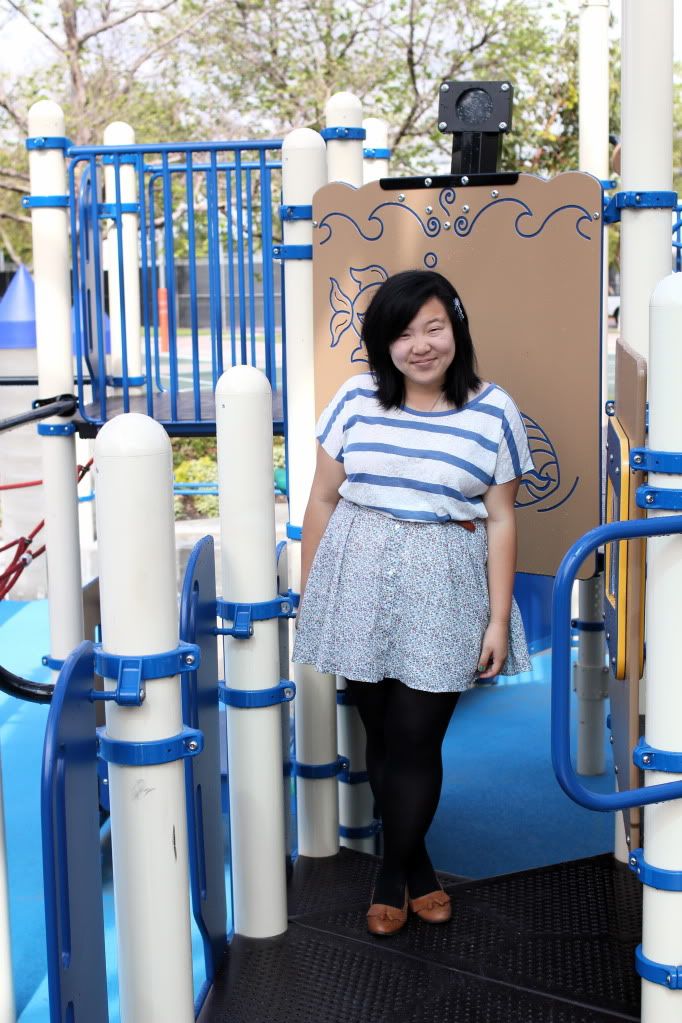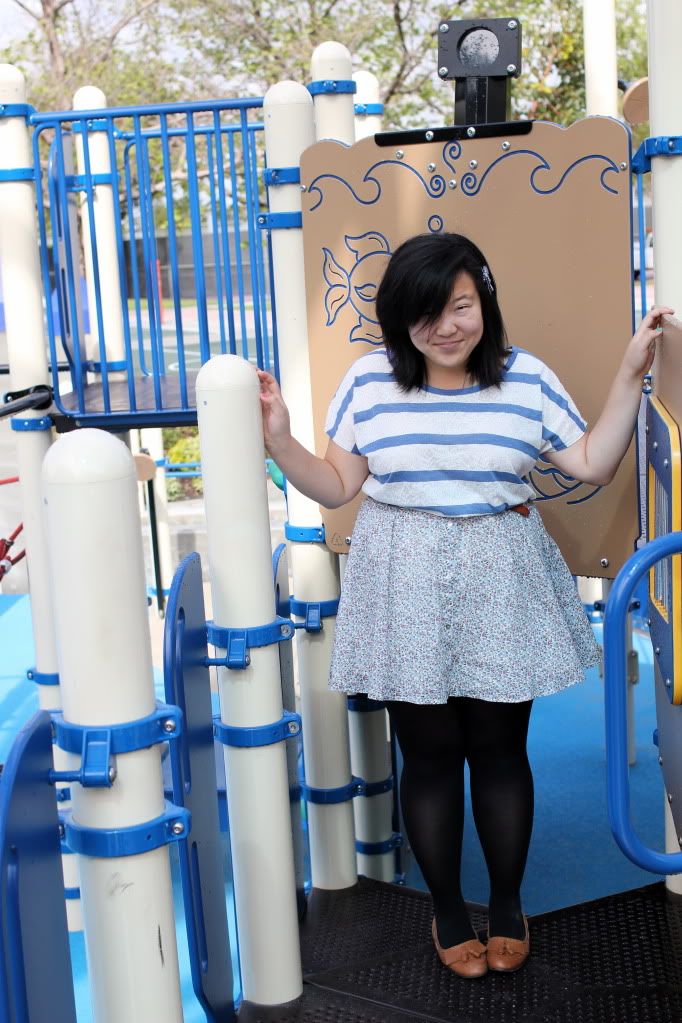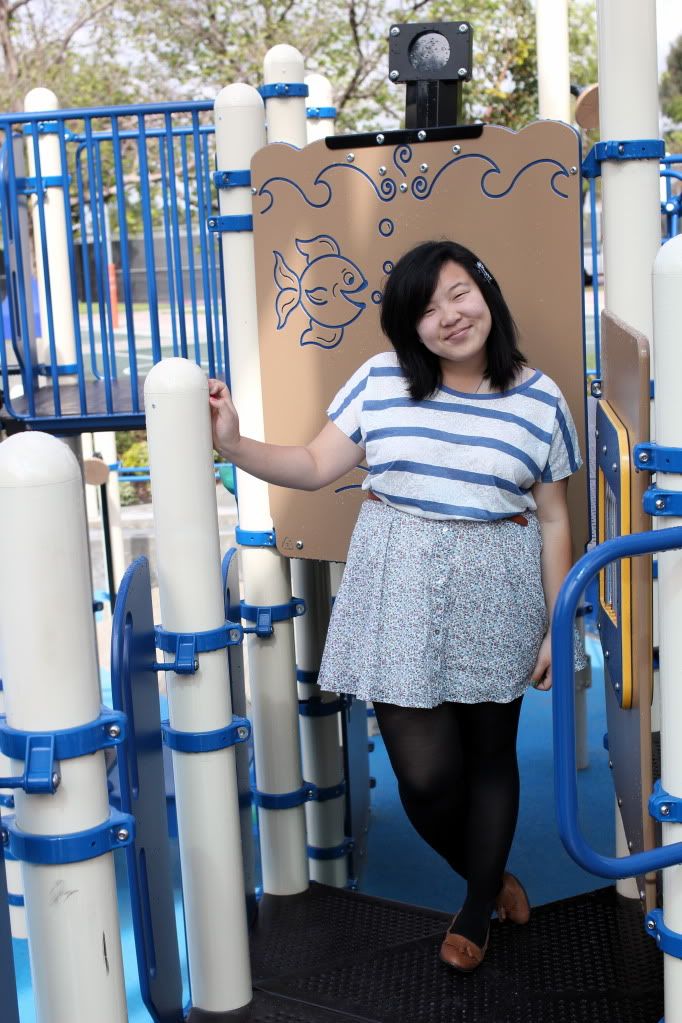 outfit:

top -- uo; skirt and bows -- f21; shoes -- aldo; belt -- topshop
Hello!
I think I'm wearing all of my current favorites in one outfit: this striped lace top, this floral skirt, my now-fully-broken-in loafers, and my new pair of ginham bows (will get better photos next time). I haven't bought a pair of bows since November so when I was $1 away from free shipping during the F21 100% for Japan thing, I jumped at a chance for getting a pair of new bows. My local F21s have stopped carrying bows for some reason. Must find a way to fuel my bow obsession without paying crazy shipping prices.
The rain has finally ceased! I drove home from work yesterday with a rainbow in the sky--such a nice way to end a rain-filled week. I don't wanna see another rain cloud (literally and metaphorically) for a very long time. I hope you're all having a wonderful weekend so far! I'm on my way to a Saturday class, but tomorrow I'll be heading to the beach to catch up with my cousin. Hopefully I'll have a weekend photo diary for you all by the end of it.
Until next post,
Jasmine