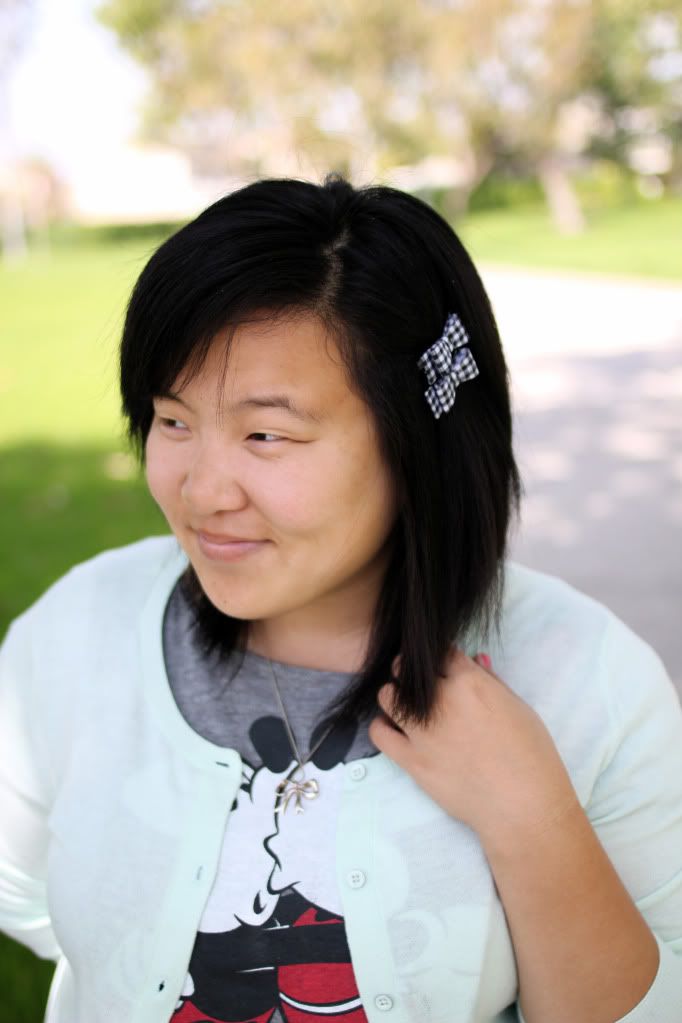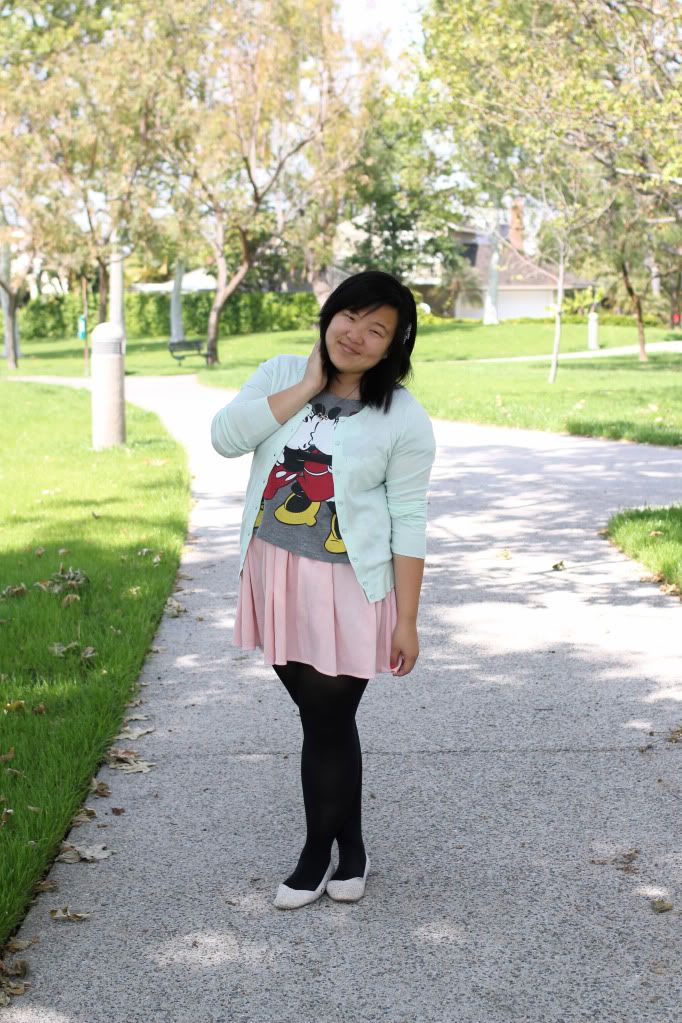 outfit: cardigan -- gap; t-shirt and bows -- f21; skirt -- aa; shoes -- aldo
Hello!
It feels like it's been a long while since I've last blogged when it's really only been a few days. Crew cut cardigans are my new obsession lately. I just find them so...dainty and proper--like I should be putting on a shift dress and a pearl necklace and going to a country club. This mint green one is probably my new favorite cardigan out of the 20+ boyfriend cardigans I have. I found it at Gap a few weeks ago for only $14; and my dad paid for it! That felt a little weird since he hasn't paid for my clothes since...freshman year of high school. But free clothes will never go unappreciated right? I can't wait to wear it with everything this Spring and Summer.
I'm really trying to breathe life into the clothes I already own, like this pink skirt that I've only worn twice. It's a bit of an awkward length on me, so I pulled it up all the way to my bra (thank goodness it has a zipper closure and elastic) and put a cropped top over it. I think that's the way I have to wear it for now, but I don't really mind. Cropped top over dresses/skirts are so comfy! Now that Spring is truly here (no more yucky rain hopefully), I'm already starting to think about Summer. Ideally, I'd want to not work, take some classes, travel a bit, and study for the exams I need for my grad school apps. I have so many things I want to do and accomplish. What about you guys? Are you already thinking about Summer?
Until next post,
Jasmine