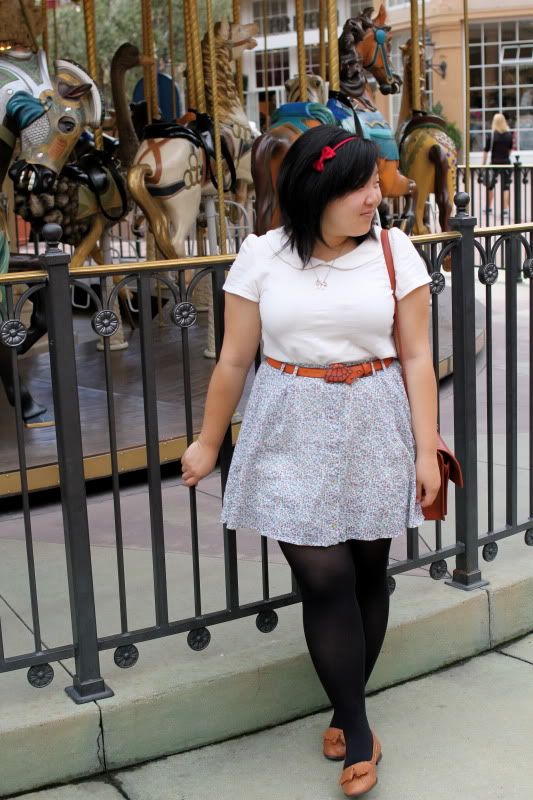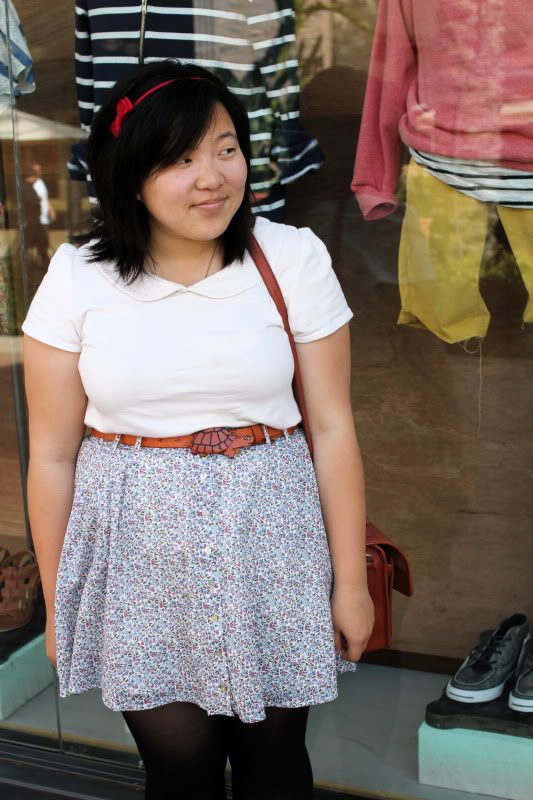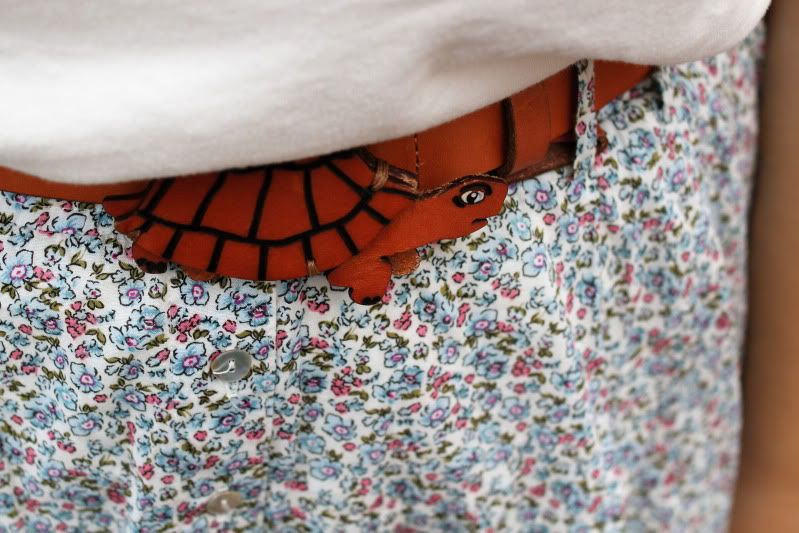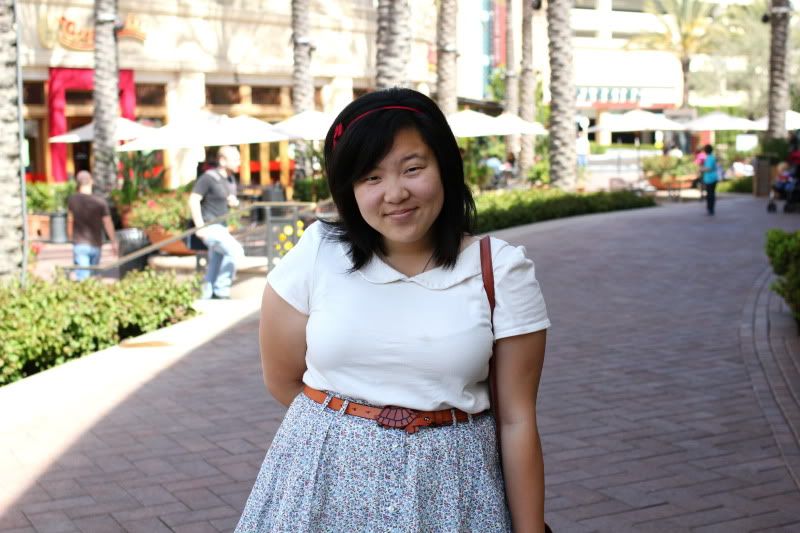 outfit:

top -- uo; skirt, headband -- f21; belt -- anthropologie; bag -- thrifted; shoes -- aldo
Hello!
I was always jealous when bloggers had brown accessories to wear with their outfits: brown belt, brown shoes, and a brown bag. I just wasn't lucky back then, but now I have a few brown belts, one pair of brown shoes, and one brown purse. And just in time for Spring! Now that I have the whole set, I couldn't help but wear them all together. I found this vintage Coach bag at my trip to the flea market a few weeks ago. My Marc Jacobs bag needed a rest. I've been wearing it everyday since I got it in September. I do miss how roomy and slouchy it is though. This Coach bag doesn't fit my camera so I just might have to switch back after I get tired of slinging my camera around my neck.
My mom used to have this bag, but in a charcoal grey. It's too bad I came into my style a little too late since she donated it last year. She also donated her Ferragamo bow flats. So sad. My grandma recently passed away. My parents just got back from her funeral in Taiwan and I was looking through the old photos they brought back--my mom was so stylish back then! She always tells me how she used to have something similar to what I wear back in her day and she wasn't lying! She wasn't as cutesy, but I can see the resemblance. I need to raid her closet one day before she donates anymore vintage goods.
PS. I always knew this top would be a good replacement for a plain white t-shirt!
Until next post,
Jasmine