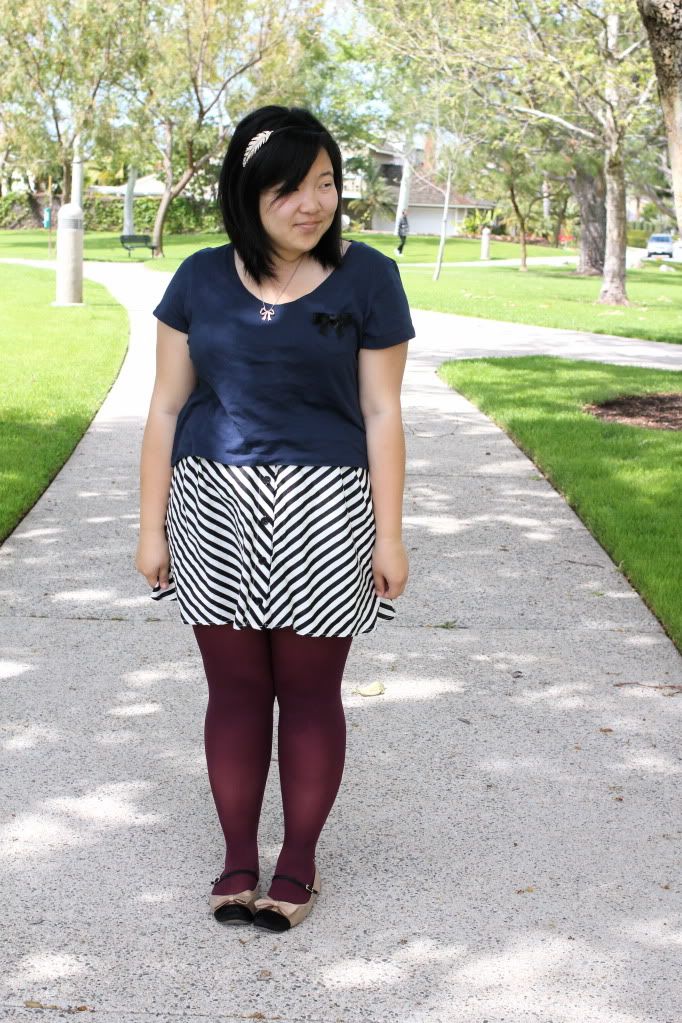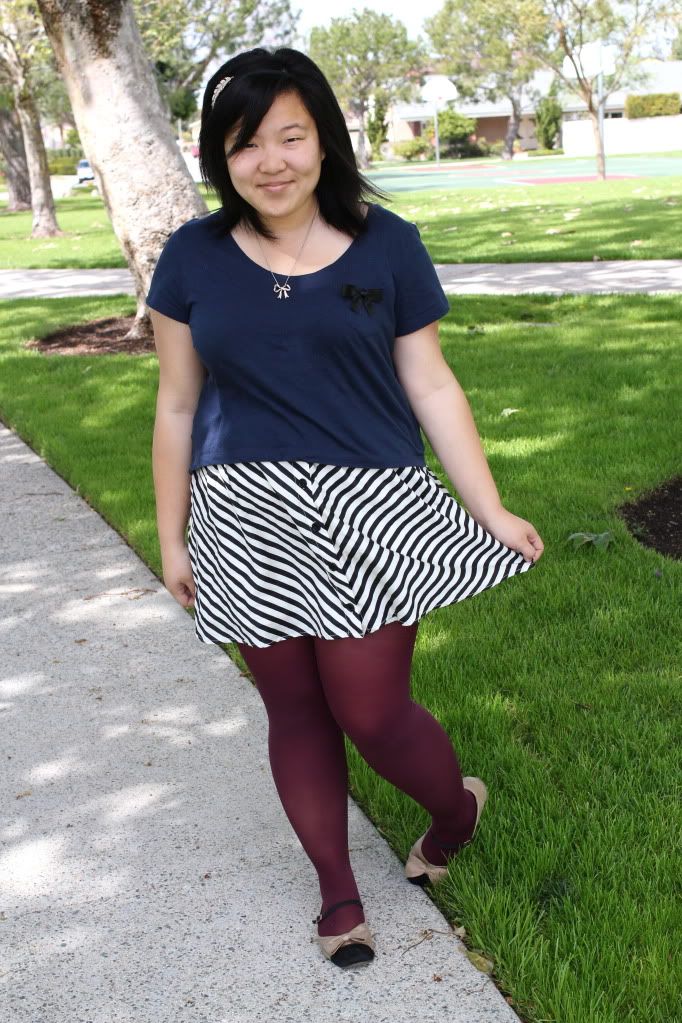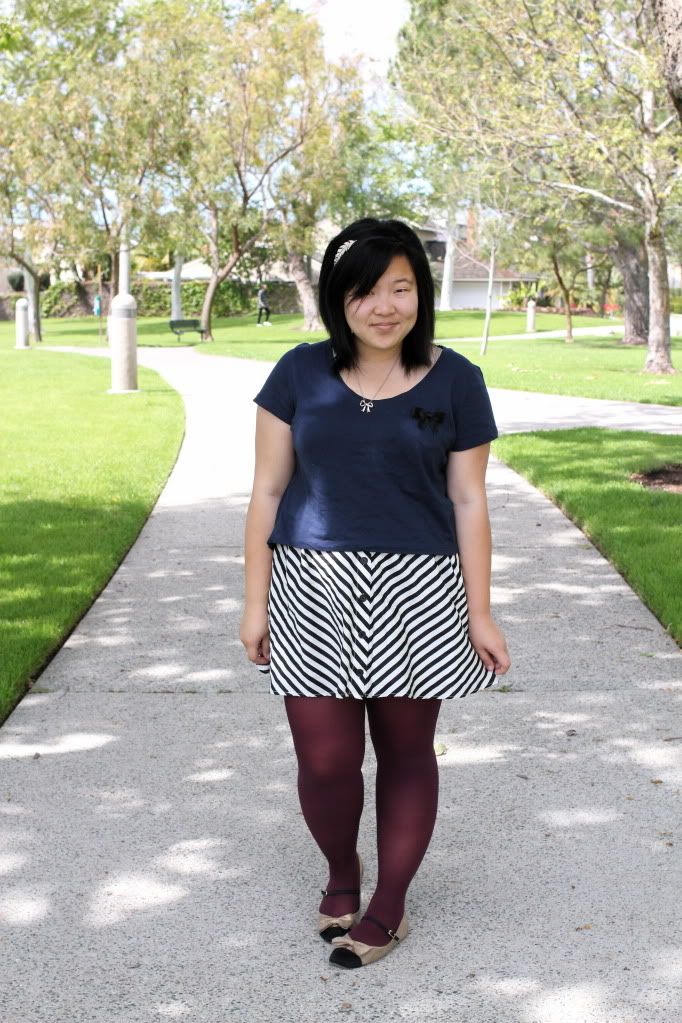 outfit:

top, bow pin -- h&m; skirt, headband -- f21; tights -- j crew; shoes -- marais usa
Hello!
A while ago, I bought a pack of 3 pins from H&M. One was a cameo pin that's waiting to be repaired because I stupidly forgot to take it off a cardigan on laundry day. The other ones were a key and this bow pin. Obviously the bow pin was what drew me to it in the first place. I planned on wearing it with peter pan collars but haven't gotten around to it yet. I decided to spice up my crop top by pinning it onto the pocket. I'm definitely going to start playing around with it more. It's such a cute touch, and it's another way for me to wear a bow. I really liked this outfit the day I wore it (on Monday), but now that I'm posting it, I don't really know if I like it or not. I'm beginning to think crop tops only work well with fuller skirts. I just really like the bow pin!
I'm sorry I've been away from the blogosphere lately. I've been too busy enjoying this gorgeous 70-degree weather here in Southern California--rolling my windows down and blasting some good music. I have to admit though--I really have quite enjoyed being away from all of this. And by all "this" I mean the materialism and subconscious competitiveness that inevitably comes with blogging after a while. I've been really trying to cut back on the shopping, well more like the buying. I really don't need every "cute" thing I see in the stores. I have more than enough right in my very own closet. I hope I can stay strong with this mindset now that spring break has begun. Robert has thankfully been stoic through all my puppy eyes by telling me I really don't need anything new.
I hope you all have a lovely weekend!
Until next post,
Jasmine