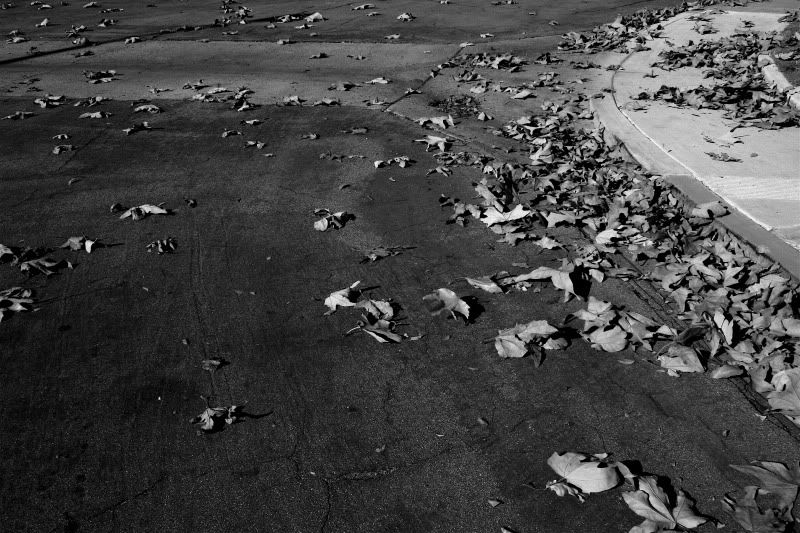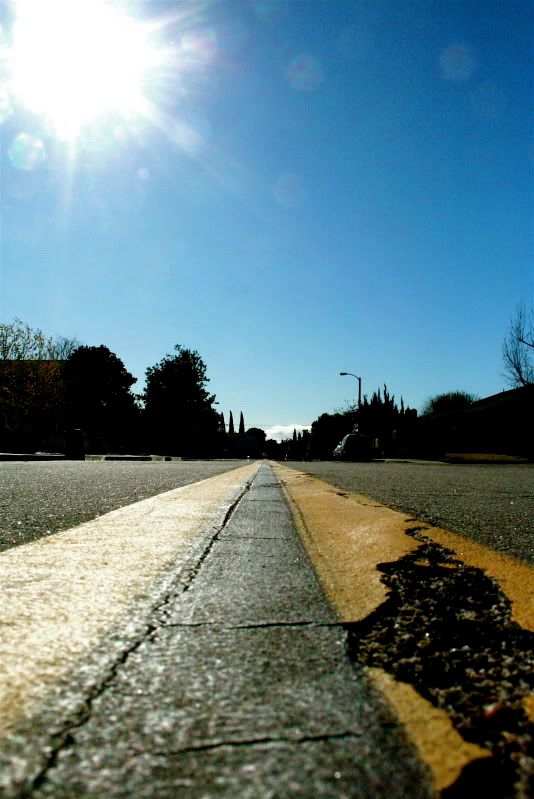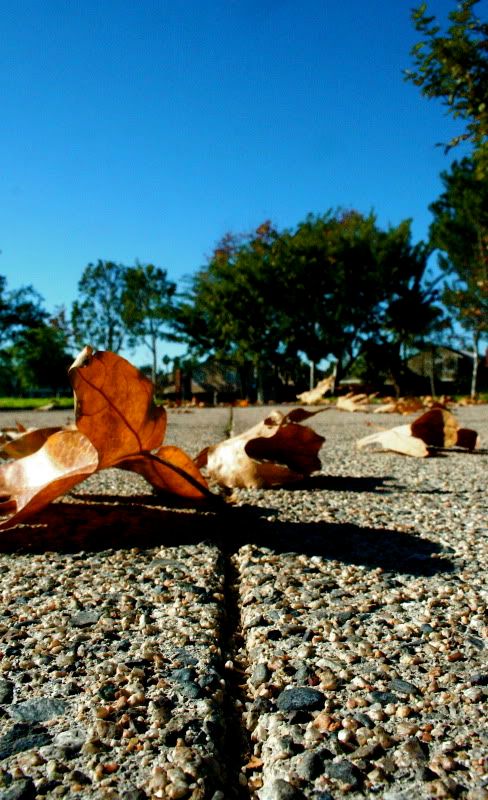 Hello!
Not much to blog about today. It is the second day of winter, and it is pretty windy today. The wind must've blown away all the rain clouds, because at around midnight it was raining. I was excited to get some rain shots, but when I woke up this morning, I was greeted with a clear blue sky. I detest a clear sky because it's just a monotone ceiling--nothing to photograph, nothing to look at, just...blue.
I was planning on doing the same shot, at the same time for about a week (the road picture); but I just realized that I have work Thursday-Sunday during that time (1pm)...I fail. So I guess it'll be a 3-day thing.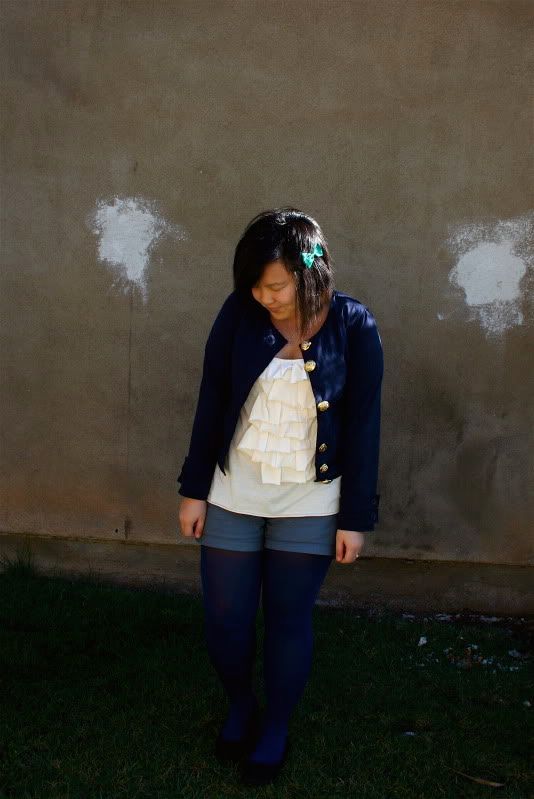 (wearing: blue jacket with DIY gold buttons -- urban outfitters; cream ruffled top -- urban outfitters; green bow -- h&m)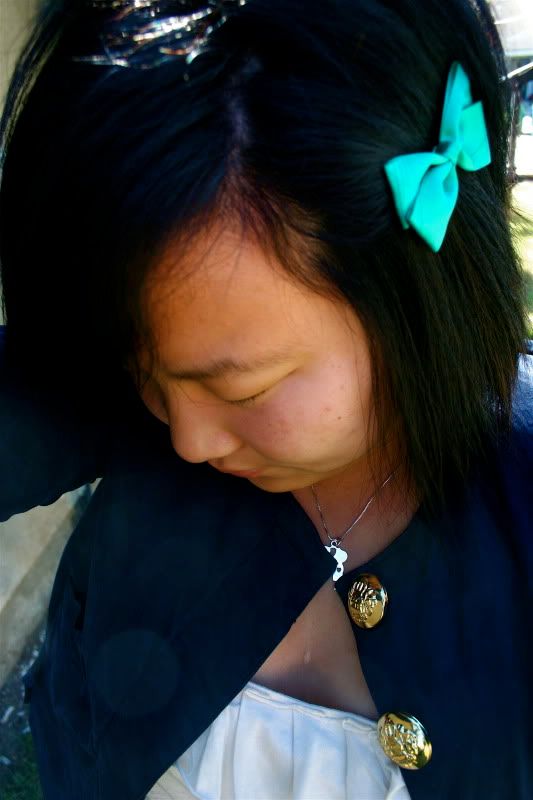 Sorry for wearing such similar outfits two posts in a row. Yesterday's shots didn't turn out well so I wasn't able to post them on Chictopia, and I am in love with this jacket. Pairing it with my ruffled top reminded me of the colonial military uniforms; high white socks would've completed that look.
Before I sewed on the gold buttons, it was pretty boring and hardly ever worn. I bought it because it was only $10 at U.O and I needed something structured/an actual jacket in my cardigan-filled closet. But after fruitless attempts to find something with gold buttons, I bought a container full of gold buttons for $5 at Michael's and began sewing. I don't quite know what to do with the rest of my buttons (I have a ton!)...maybe I could give some away here on my blog!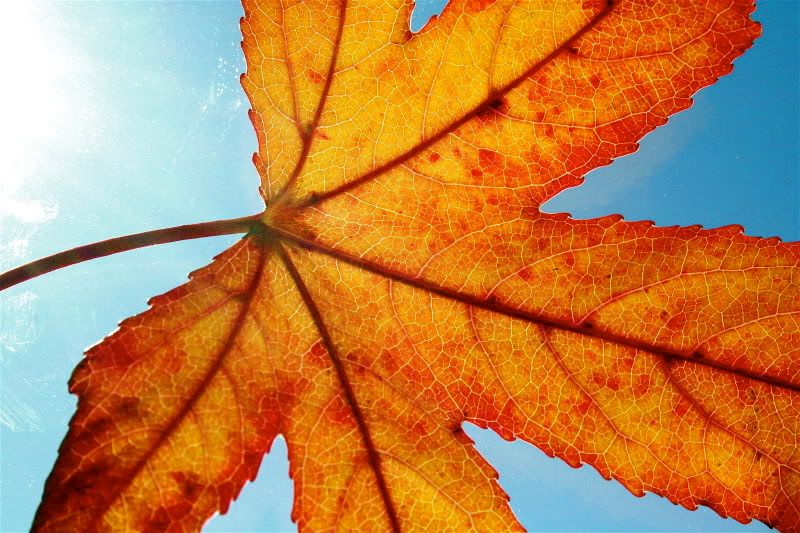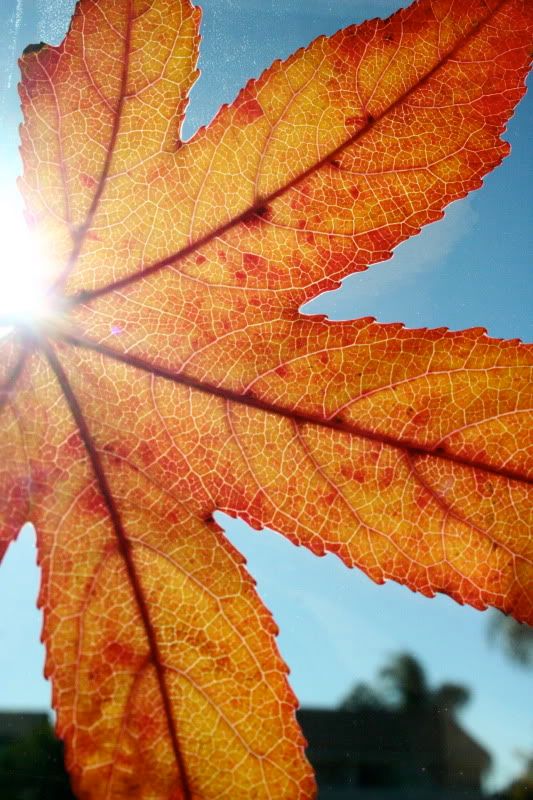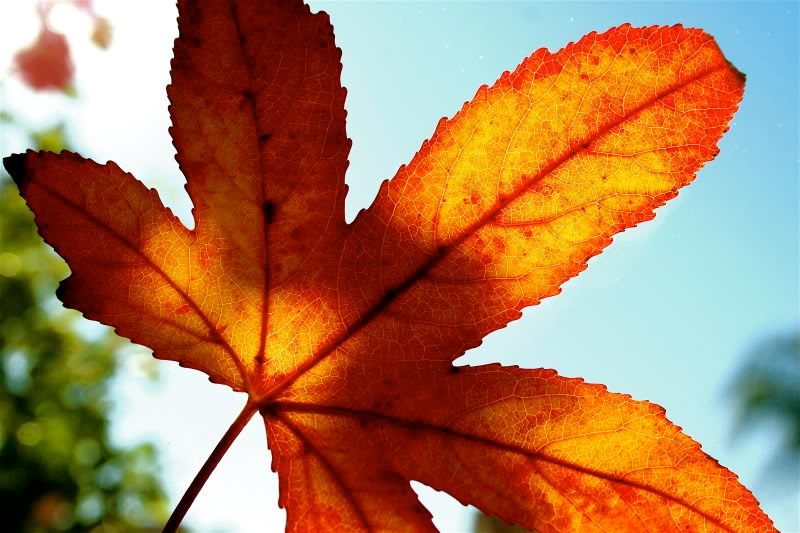 Isn't this leaf just gorgeous?! I found it on my neighbor's lawn, so I rescued it from the harsh wind and brought it inside and snapped some shots of it. Though I have no idea what to do with it now...it's too pretty to throw away, but it's going to deteriorate soon.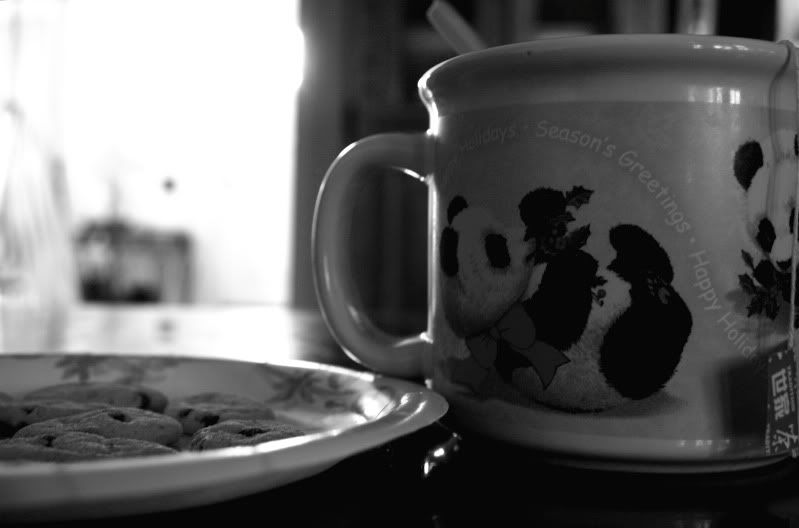 I am currently enjoying some cookies and home-made Jasmine milk tea. I'm going shopping with one of my besties tonight. Please shopping gods let me find something!
"It's like yesterday
I didn't even know your name.
Now today,
You're always on my mind.
I never could have predicted that I'd feel this way.
You are a beautiful surprise.
Intoxicated every time I hear your voice,
You've got me on a natural high.
It's almost like I didn't even have a choice.
You are a beautiful surprise."
Beautiful Surprise -- India Arie
Until next post,
Jasmine
PS. Right as I was about to press "Publish Post," I spotted a teeny cloud outside my window. The wind must've blown it to me. If this keeps up, I just might have to go back out and snap some shots before they are blown away again...