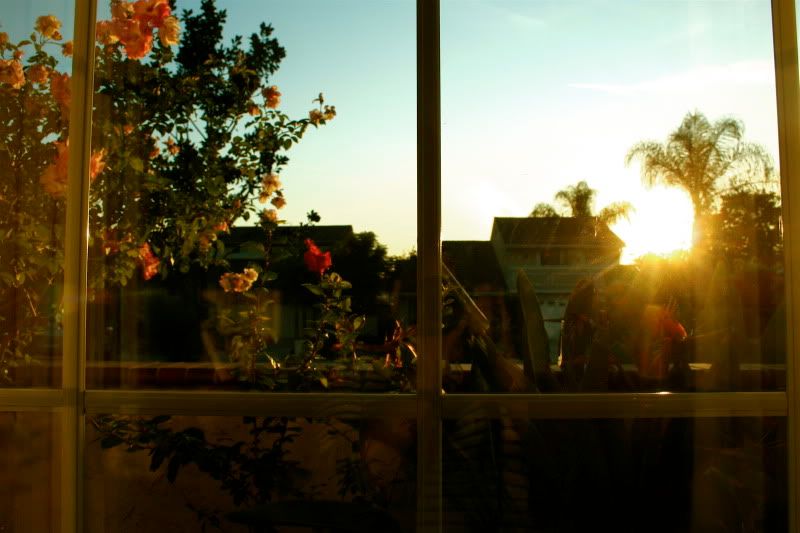 (Hehe you can see me in the reflection!)
Hello!
I didn't do much today: just went to Target and watched "Brothers" with Robert. It wasn't as amazing as people said it was. It was pretty anti-climatic and I felt the ending dragged on a bit too long. The first half was pretty good though!
We also got new windows in our house today! They're so much easier to slide now and are so much more modern. I can't wait to pick out curtains for mine! Our house is really old; my family and I have been here for 15 years.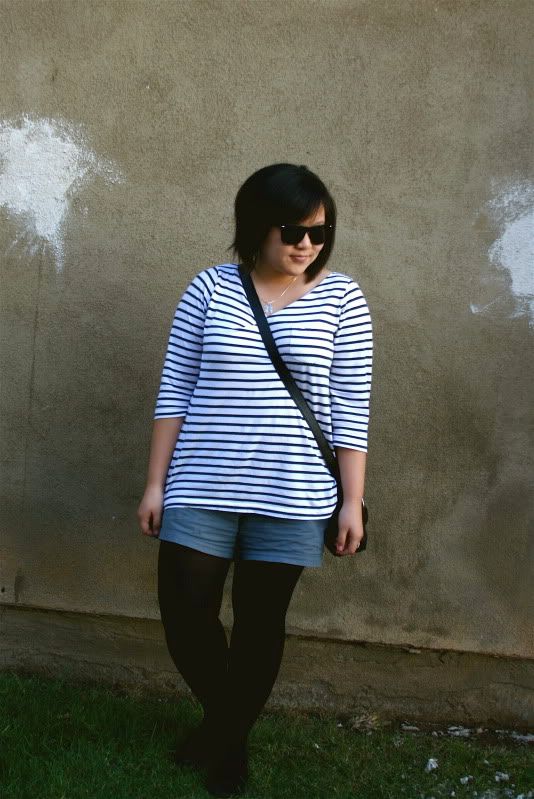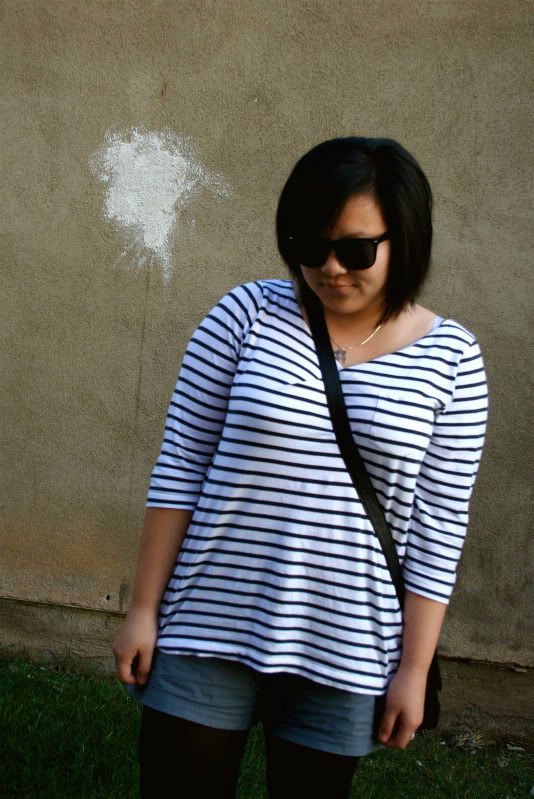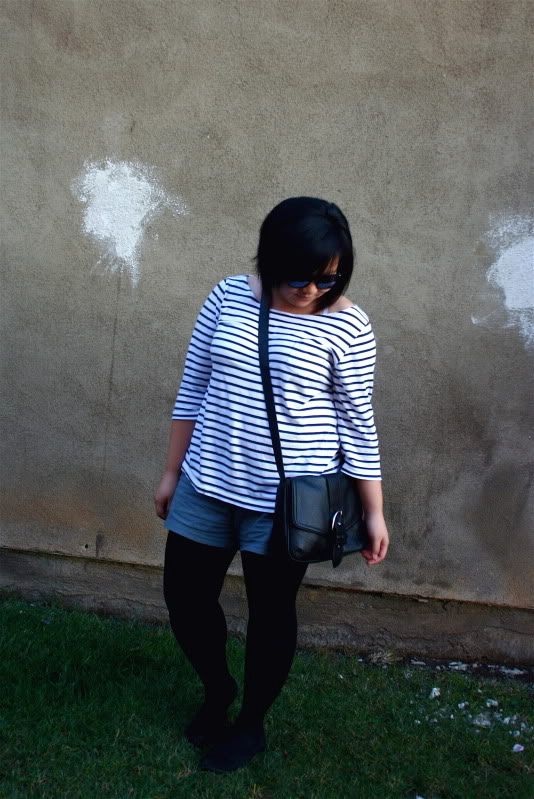 (Wearing: Striped T-Shirt and Black Messenger Bag -- H&M; Wayfers -- Urban Outfitters; Blue Shorts -- Old Navy; Black Tights -- Forever 21; Black Flats -- Charlotte Russe)
I'm still in a rut with my outfits, so bear with me. I really hope the trip to L.A. we're taking early next week will bring me some inspiration and some goodies. I'm hoping to get some vintage accessories (rings, necklaces, and perhaps a bag) for me and for Christmas gifts. I'm going to try to resist shopping until then.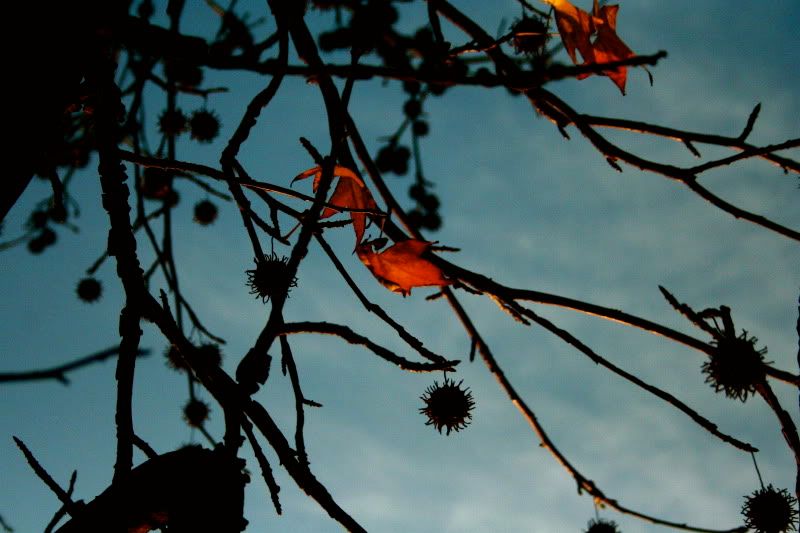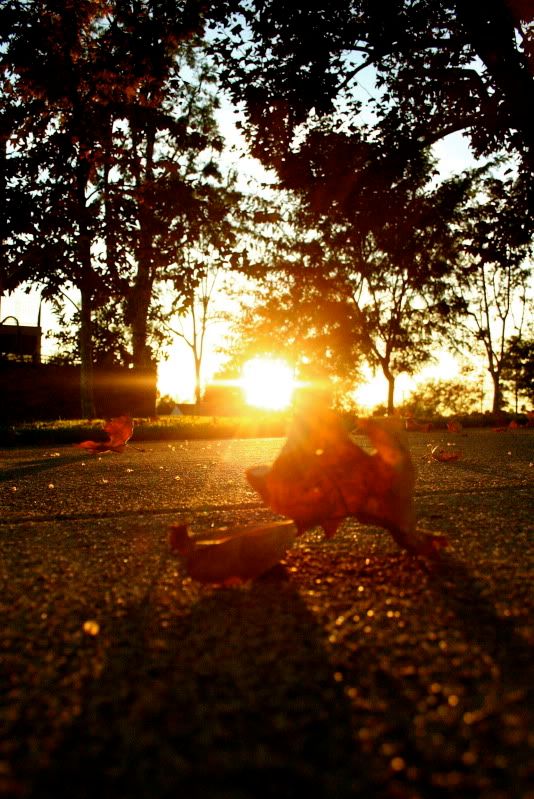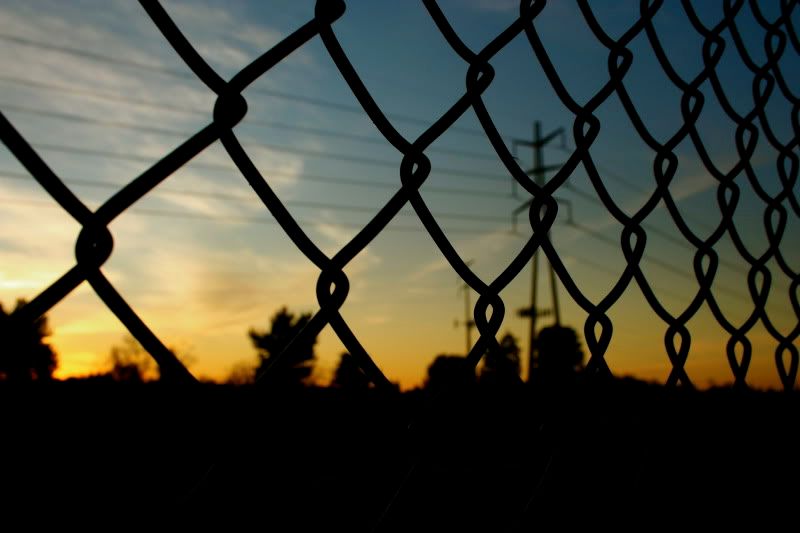 The sun was mesmerizing this afternoon. The hour between 4:30 and 5:30 is my favorite of the day: right before and after sunset.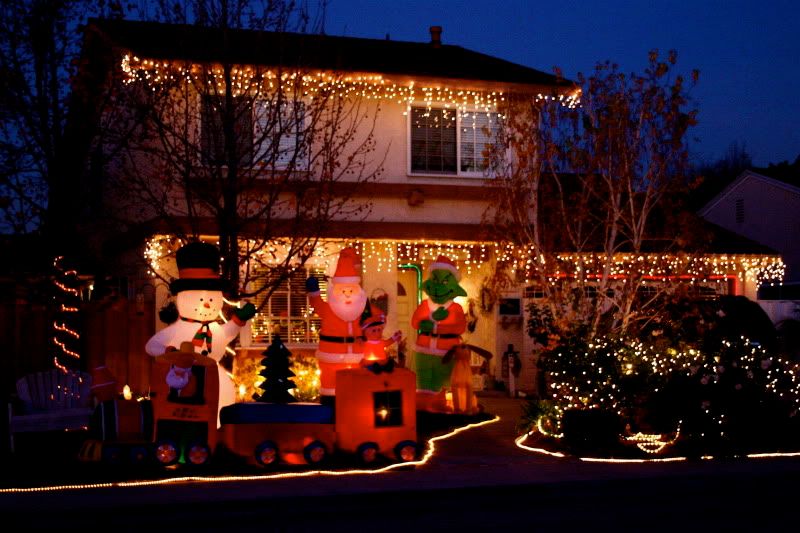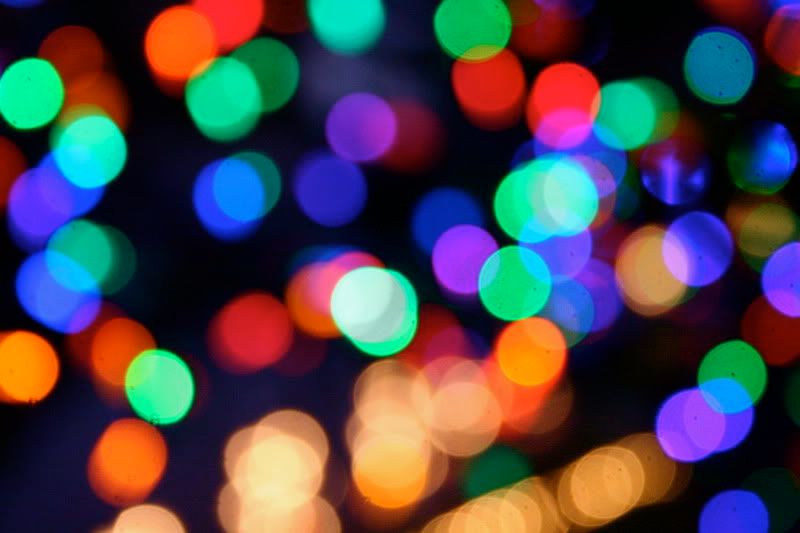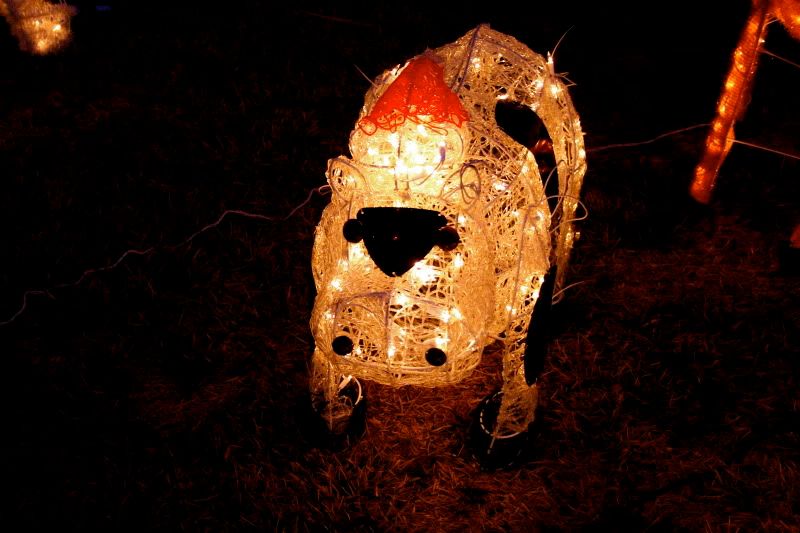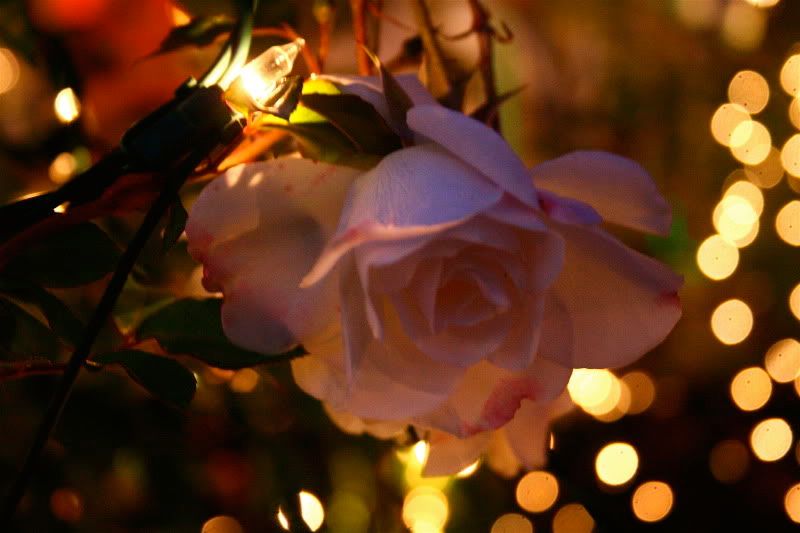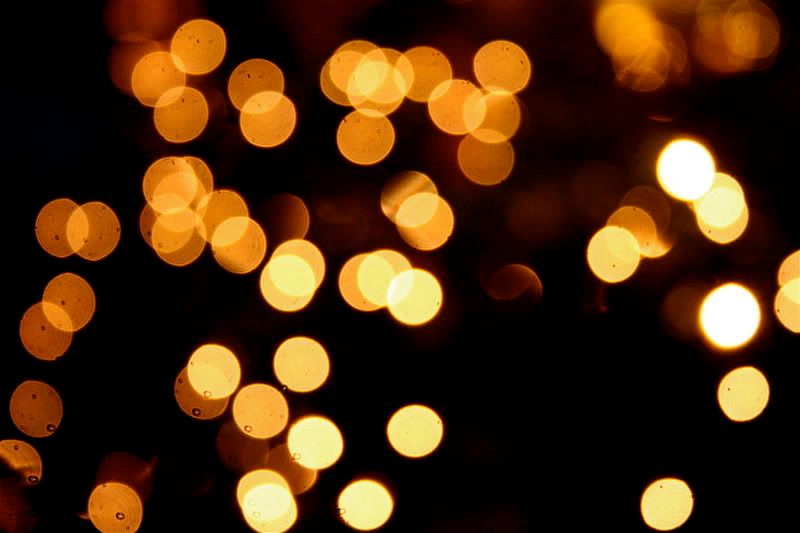 "The stars lean down to kiss you,
And I lie awake I miss you.
Pour me a heavy dose of atmosphere.
'Cause I'll doze off safe and soundly,
But I'll miss your arms around me.
I'd send a postcard to you dear,
'Cause I wish you were here."
Vanilla Twilight -- Owl City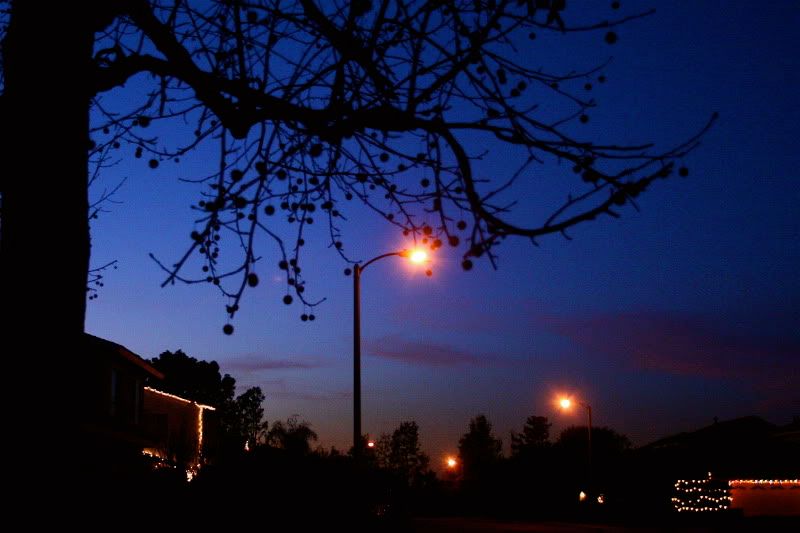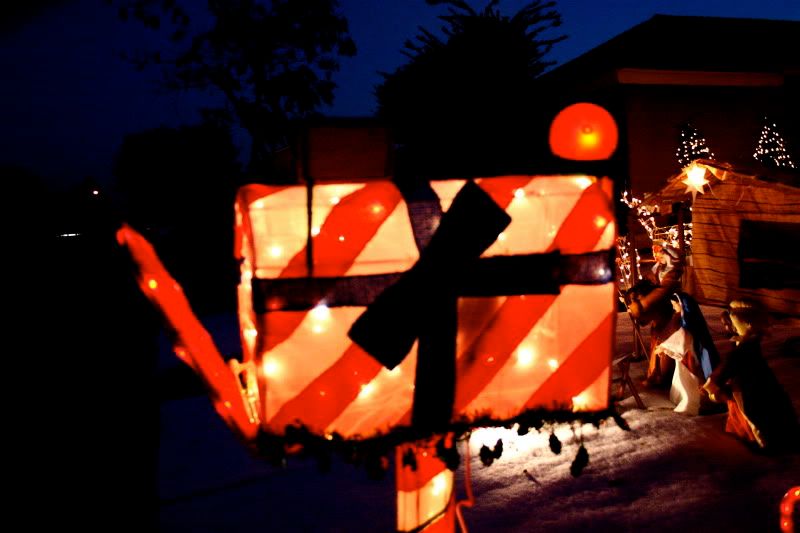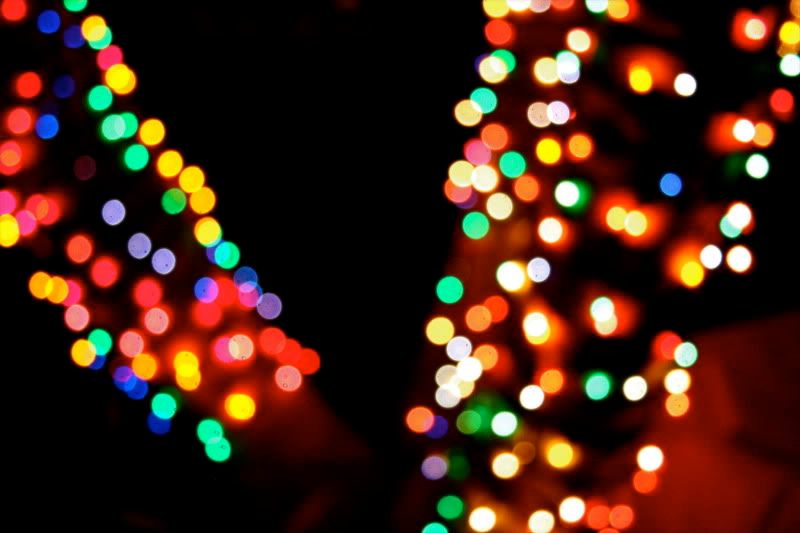 Oh, and I'm really looking into/thinking about going to Art school for digital photography after I graduate. Thank you for all your sweet comments regarding my uncertainty of my future.
Until next post,
Jasmine