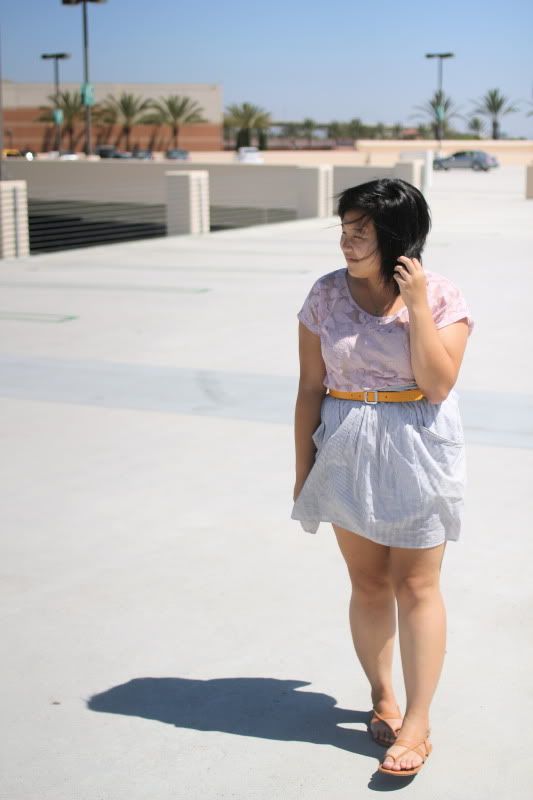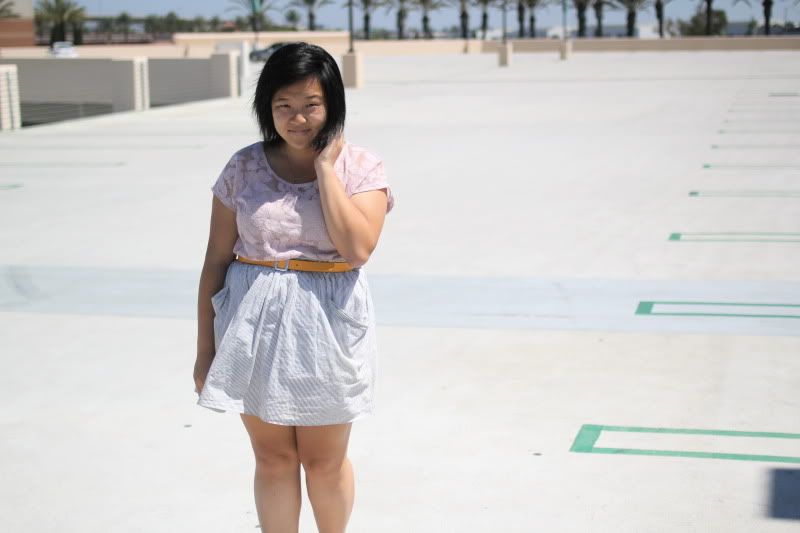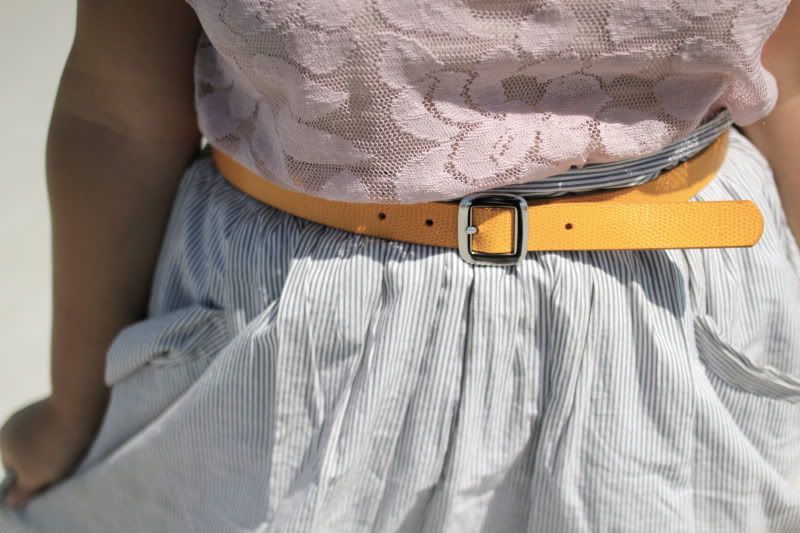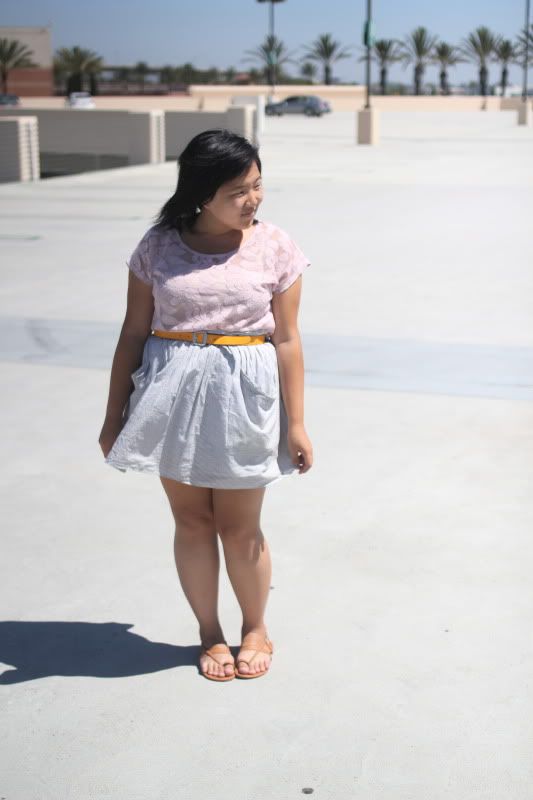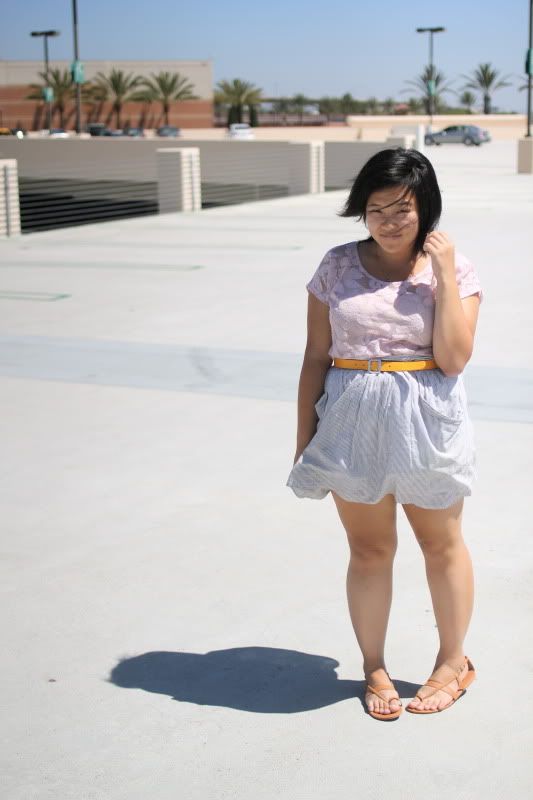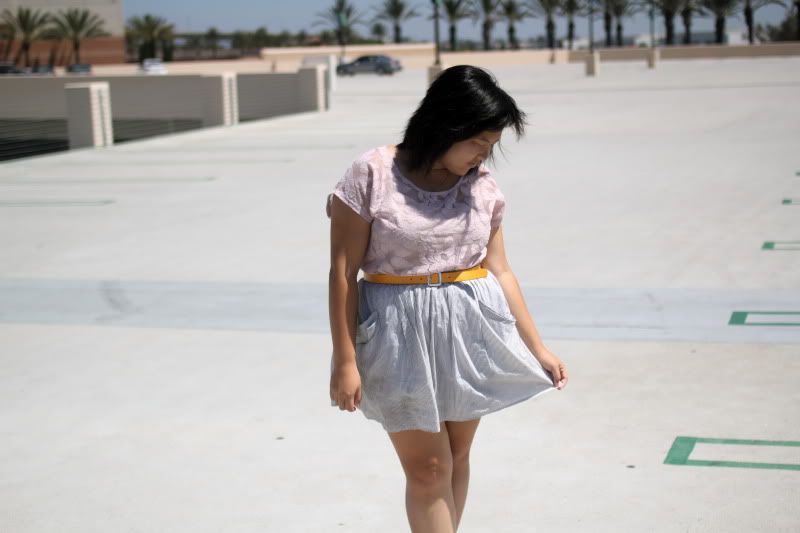 lace top and cami - f21 / belt and skirt - gap / sandals - h&m

Hello!
On Monday night, I had a random flow of outfit ideas. This just happened to be one of the outfits that was planned. Remixing old things in new ways is one of the most satisfying things ever, as is scoring these sandals for $5 at H&M over the weekend! Another result of that random flow of outfit ideas was that I think I have all my outfits for NYFW planned out actually. I only need to find a basic black skirt and to decide whether I'm going to bite the bullet and purchase Gap's red city flats. A basic black skirt is surprisingly proving hard to find.
I'm trying to really enjoy my last few days of freedom before work begins next week. Yesterday, my friends and I chased the sunset and raced against time (and lost as always). Today and tomorrow will be spent going up and down the coast. As I was taking in all saltwater air and the sound of the ocean last night, I was overwhelmed with how much I love/adore/cherish CA so much. I am resolved to spend as much time beside the ocean as possible these next coming days.
Until next post,
Jasmine