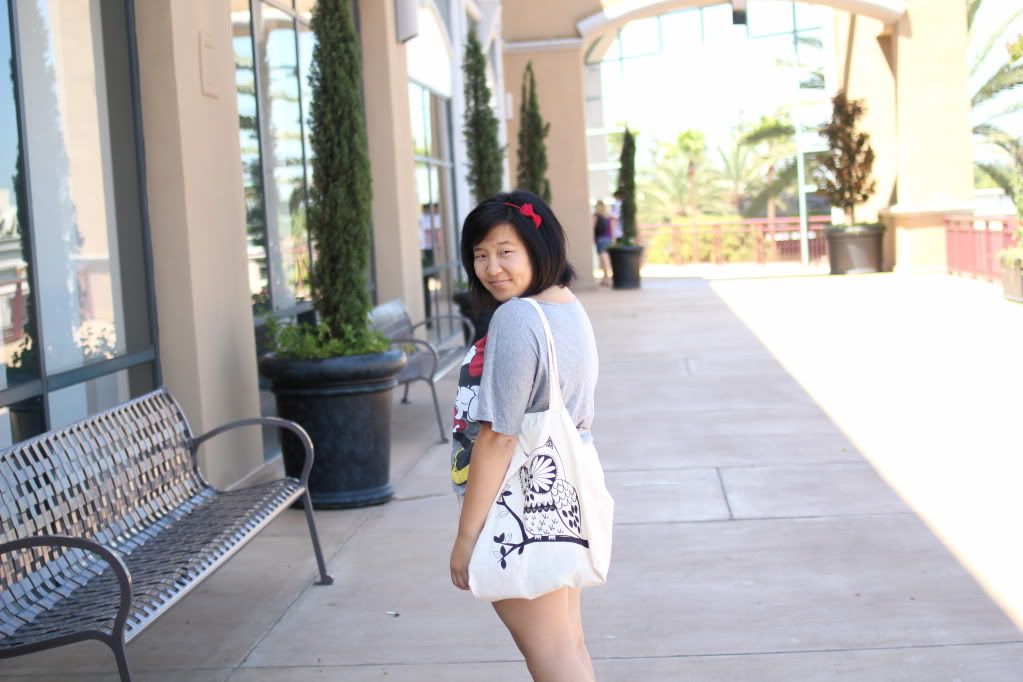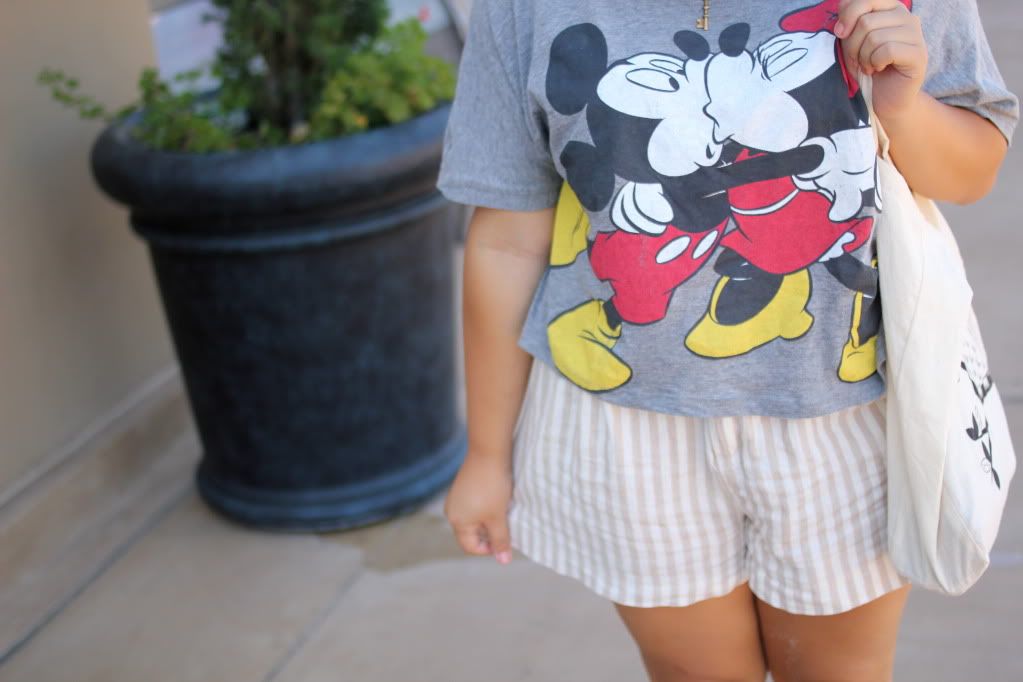 top, headband, shorts - f21 / sandals - uo / tote bag - cotton on
Hello!
I hope you all had a wonderful weekend. Mine consisted of a six-mile hike, and furniture shopping. We found a dining table, and I bought a new lamp for my room. So as you can tell from the title, I wore this super casual outfit on Friday. Robert and I went shopping for interview clothes, so later today I'll be in an outfit that's opposite of this. I walked away with a chiffon, ruffle heart-printed top from Zara that was on sale that I'm considering pairing with a solid skirt and a cardigan for this afternoon. My other option is my chambray button-up and a skirt. I hate shopping for professional/work/interview clothes. I look awful and awkward in it all. In the end I decided to just go with the
most
-professional--aka least casual/simple--stuff in my closet. I figured it's better to be comfortable and show a bit of my personality in my clothes than not. Hopefully it doesn't bite me in the butt later.
While I was paying for my new top, the cashier commented on my shirt, saying how it was so "scandalous because they're like basically making out." Uh thanks I guess?
In exactly one month and I will be reunited with
Jen
on the east coast again! Countdown begins now!
Until next post,
Jasmine