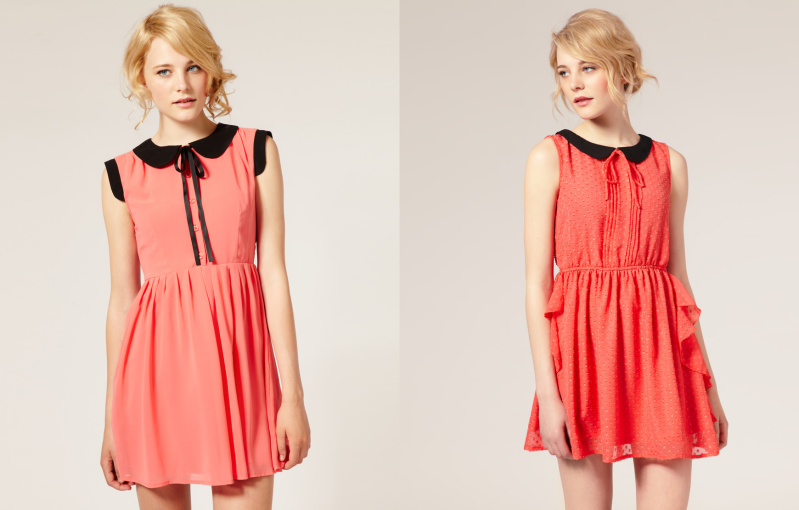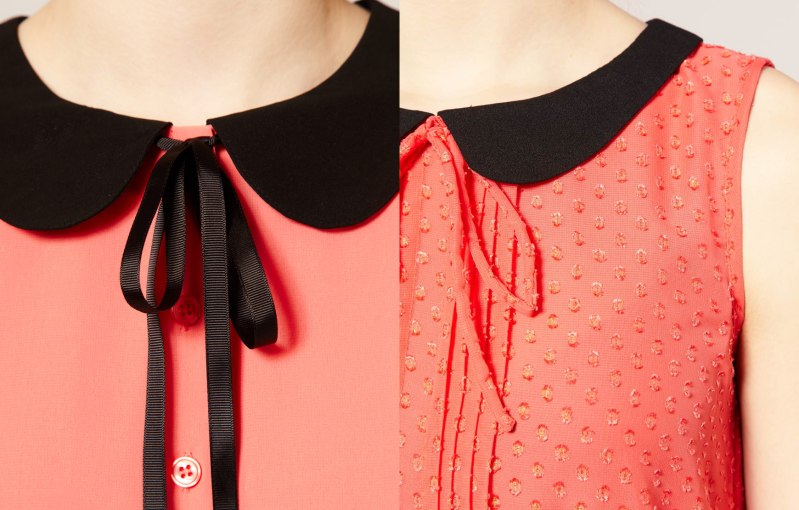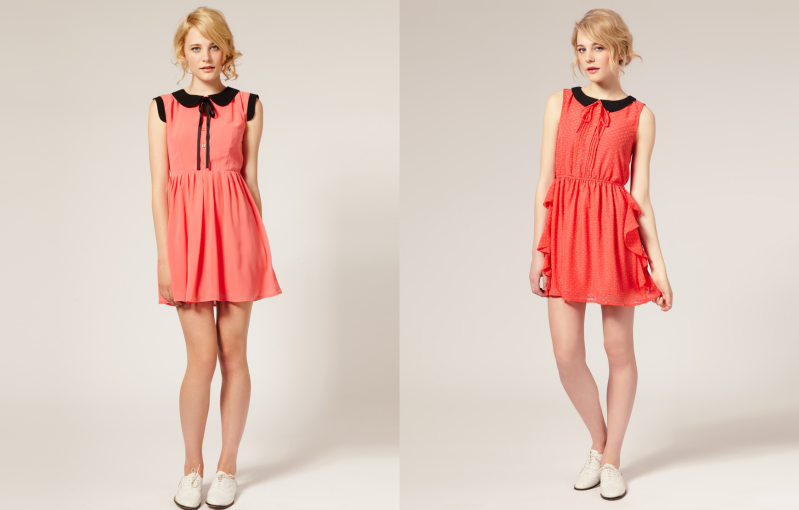 Hello!
While I was looking for possibilities for the next Dynamic Duo, I came across these dresses on ASOS. I've never bought anything from them before so I figured it's about time I find a new store since 98% of my clothes are from UO, F21, Gap, or H&M. Also, my search for a basic full black skirt seems to be futile; so when I buy one of these dresses, I'll be returning the top I got for H&M that I was planning to pair with said black skirt. Stupid of me to go back on my promise of only buying things that can be easily incorporated into the closet I already have.
Anyway, I've been debating between these two dresses for a few days now. I've asked one of my closest friends, Robert, and my brother. My brother and friend are for
dress #2
(the one on the right); while Robert is for
dress #1
. There's also a
third dress
that keeps popping in and out of my consideration too. As you can see I'm really feeling the peter pan collar right now. My only reservation about these dresses is that they're sleeveless and even with all the weight I've lost, I'm still pretty self-conscious about my arms so I'll most likely be wearing a cardigan over them. Sleeved dresses are so hard to find. Why can't I just buy all three? Help me decide please? #firstworldproblems
Hope you all are having a wonderful weekend so far!
Until next post,
Jasmine