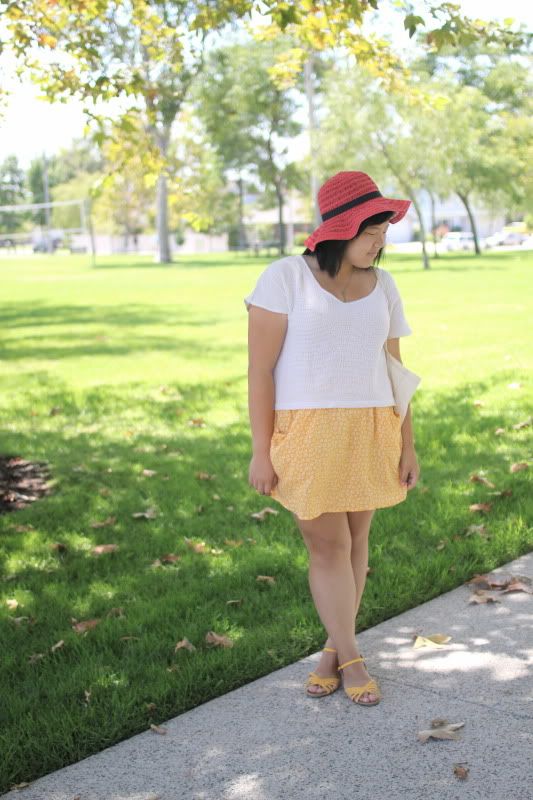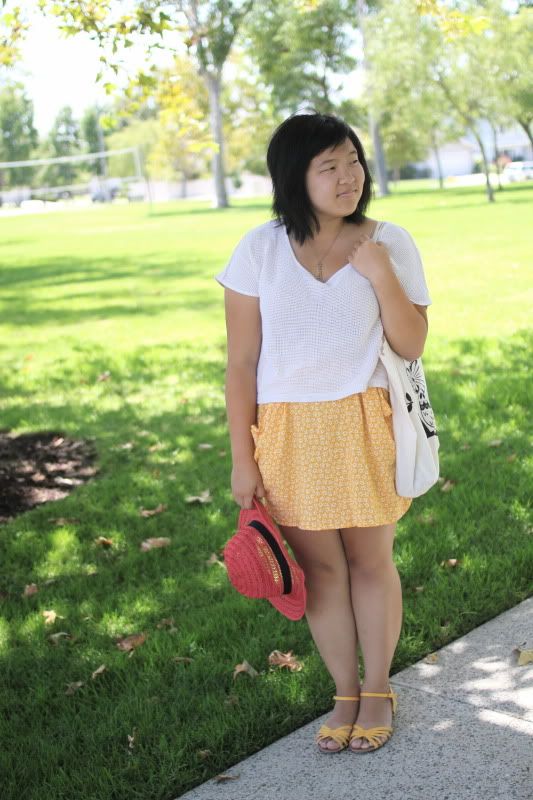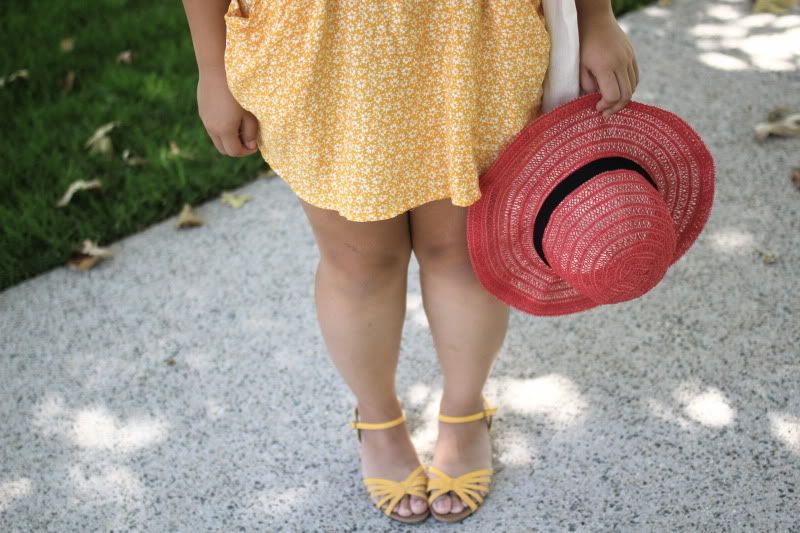 hat, top, sandals - uo / skirt - h&m (via swap with chloe) / tote - cotton on
Hello!
I'm pretty sure this is my most summery outfit yet with all the yellow going on. This asymmetrical, crochet, holey cream top has definitely been the most worn item this Summer. I'm pretty sure I wore it at least once every week. It's the perfect top to go with any bottom, and it's super breezy and comfy for hot Summer days. Definitely one of my best impulse buys pre-unemployment! These sandals are making a come back after I super glued the straps back. The strap of one sandal snapped while I was walking through a closing door and my foot got caught in the door. Hopefully the super glue holds because I really do love these sandals and I am actually looking forward to wearing them with black tights in the Fall!
I'm pretty sad that my funemployed Summer is coming to an end, but I'm really looking forward to starting work in a few weeks. I was offered the position on Monday's interview! I'm ready to get the cash flowing again, but I hope I can continue to practice my cautious spending habits that I've picked up this season. I really don't need to buy new clothes frequently to upkeep this blog.
Until next post,
Jasmine