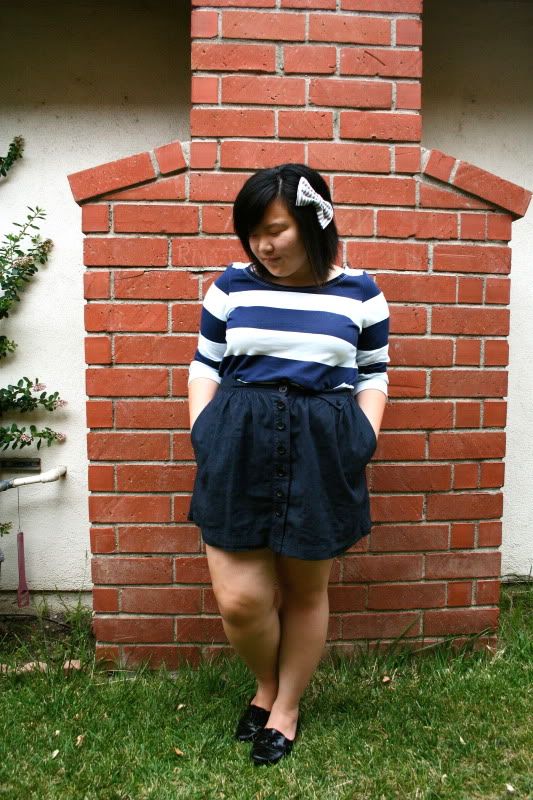 Hello!
So I should be studying for my two finals tomorrow...but I figured I'll probably be up all night anyway cramming, might as well do an outfit post! I'm so jealous that Robert's on summer break as of noon today...I'm not done until I turn in my paper on Friday. Ugh! My brain already burned out on Monday. It's been a long week, and the worst isn't even over yet.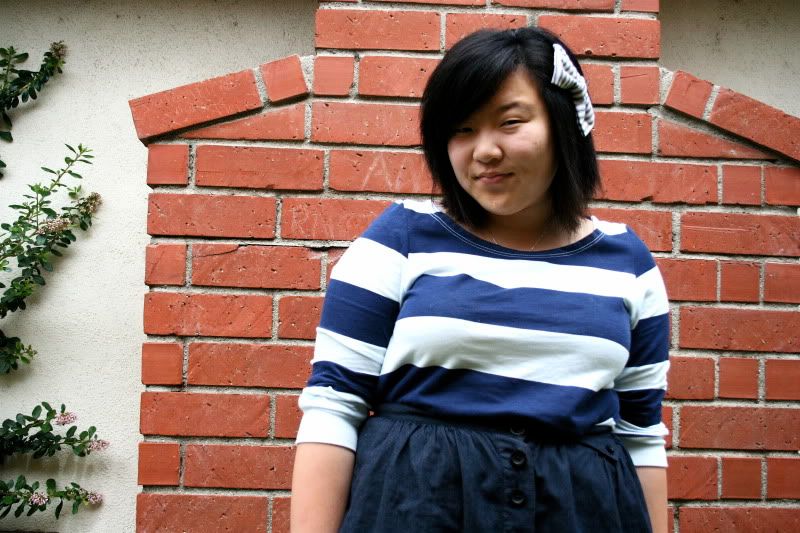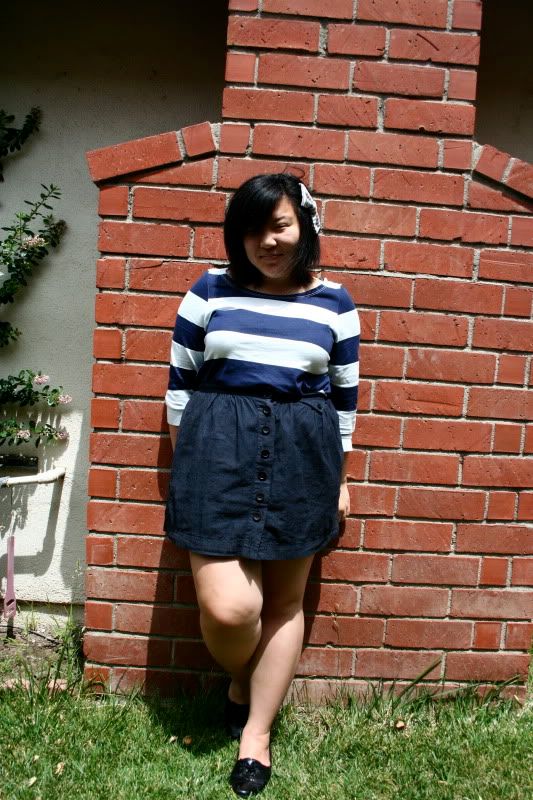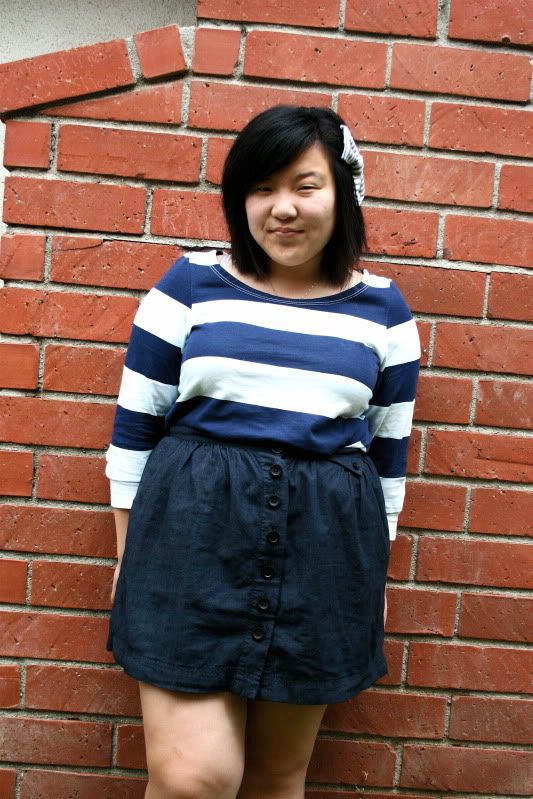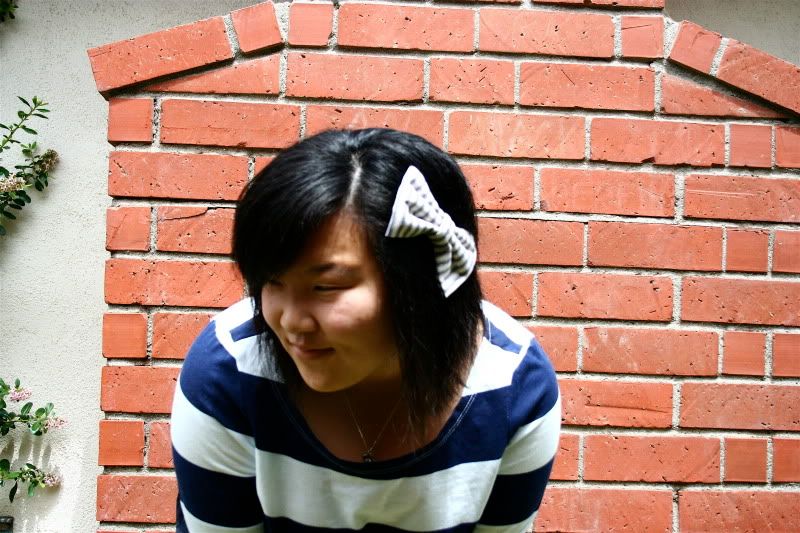 I feel like I should be playing rugby in this outfit with my wide striped top, but I love it nonetheless. It's so soft and warm inside--kind of like a fleece material. But I know I'm going to wear this so much that it won't be so soft and warm by the time I actually need it to be warm. You know how fleece tends to get like...dotty and clumped together? Does that even make sense? Wow my brain really must be frazzled.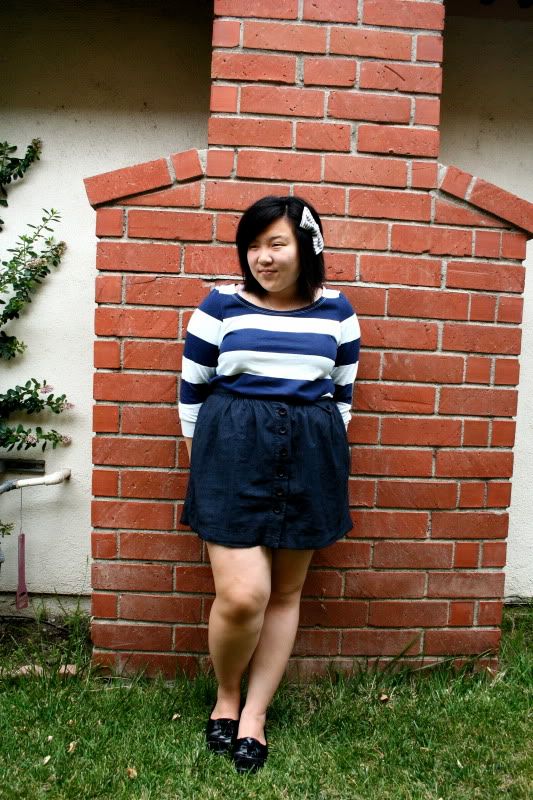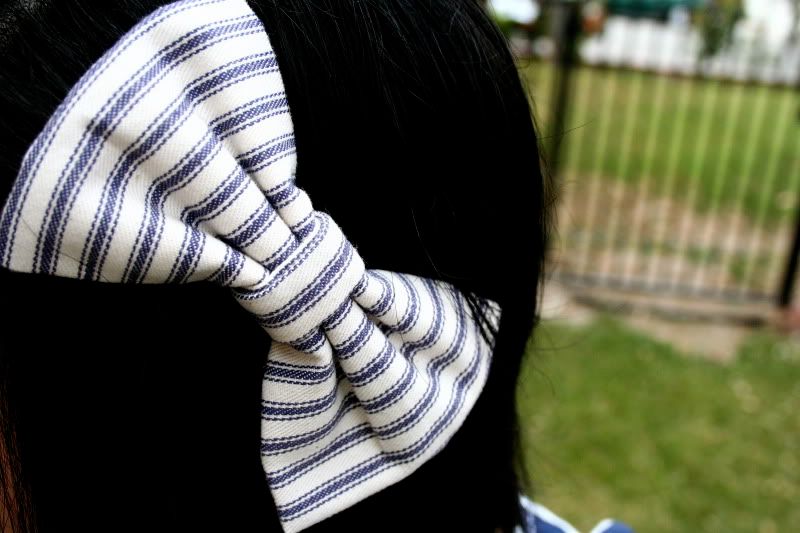 I bought a bow from
Lulu Letty
's Etsy Shop,
O Captain
. I just couldn't resist--it was a navy and white striped huge bow (not this one) and if you typed in a special code, you got a free anchor tote. When the bow came, the alligator clip had fallen off, so she was so sweet and sent me two more bows, including this one! At first, I was kind of lost as to how to wear such a big bow, but I've seen girls wear it like this but with their bangs pinned back. Since I feel really weird without my bangs, I decided to wear it as if my bangs were on the other side. I hope it doesn't look weird.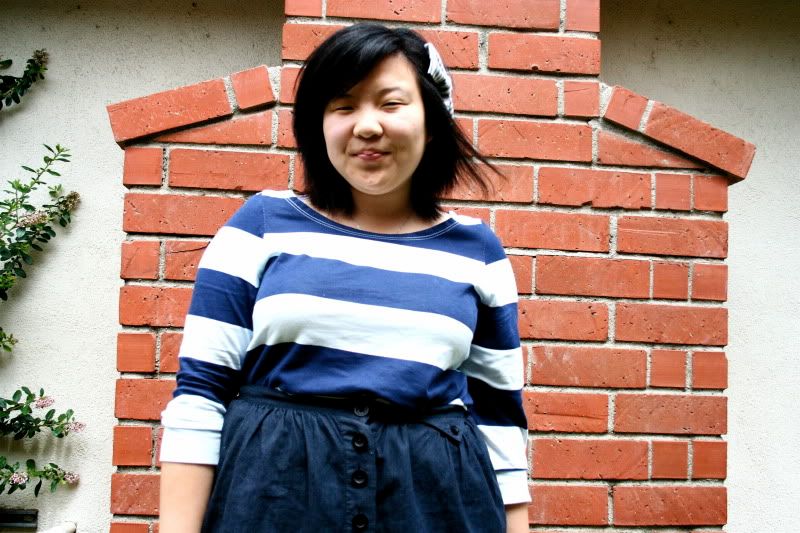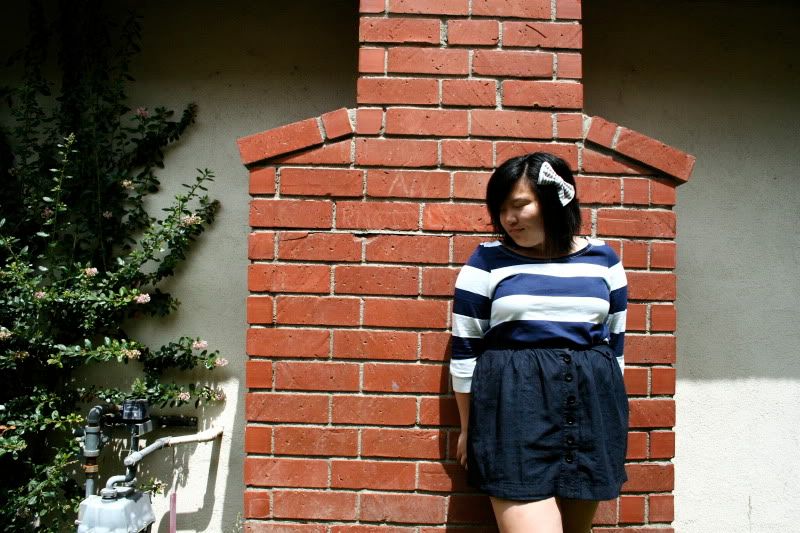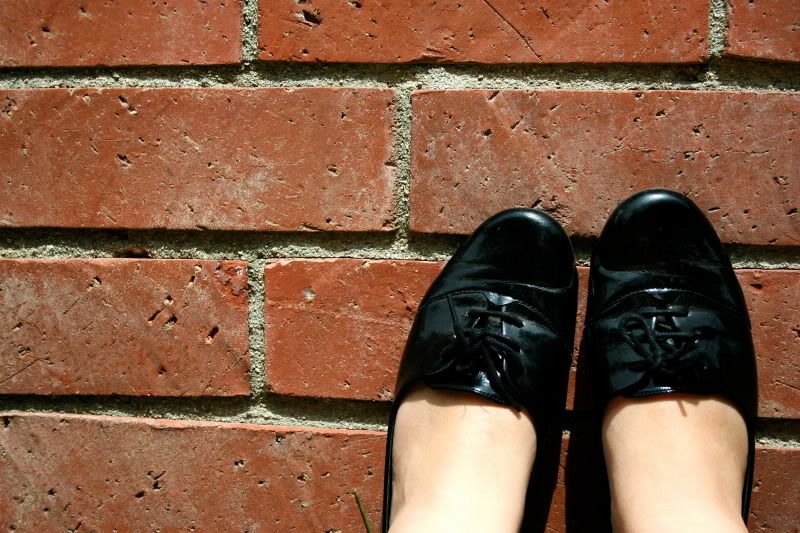 Back to studying, I go! I promise next week will be filled with adventures. Hint:
Two
trips to LA!
Until next post,
Jasmine
outfit:
striped top and chambray skirt -- urban outfitters; bow --
o captain
; oxford flats -- payless