Hello!
Today is just one of those days...
I miss Robert, but I won't see him until Tuesday since I have to work four-days straight starting today. We were supposed to have a picnic on the beach today, but he has to help his dad out with something. So we've postponed it to next week. I tried to take photos at the lake, but my outfit wasn't too photogenic and there were too many people. So I chickened out, drove home, changed, and took photos in the safety of my backyard. Next time I'm taking Robert with me to make it less awkward.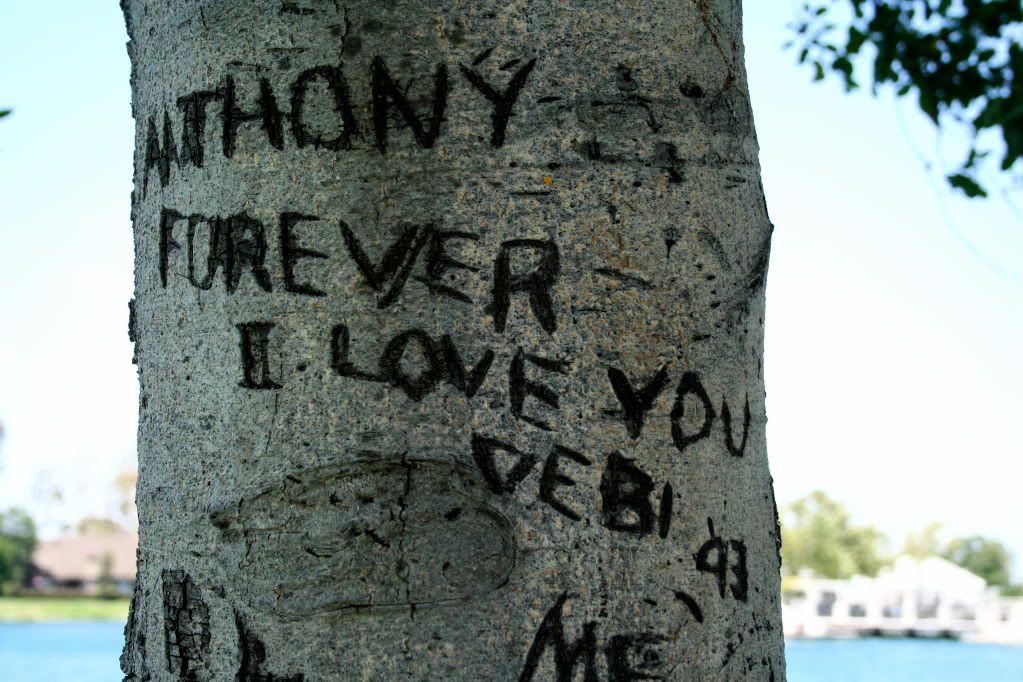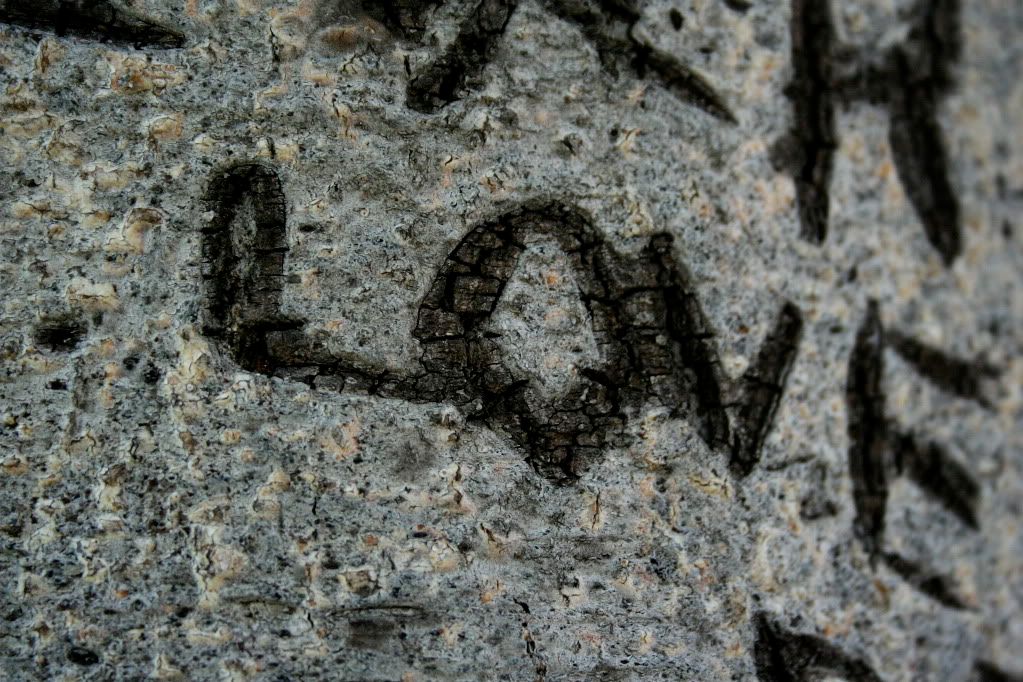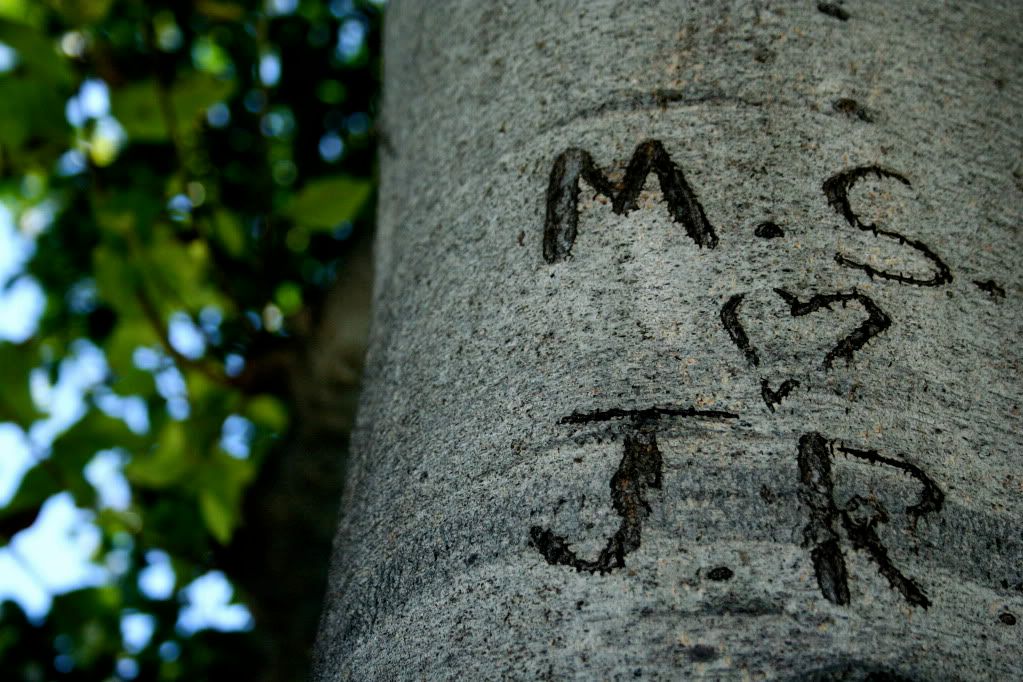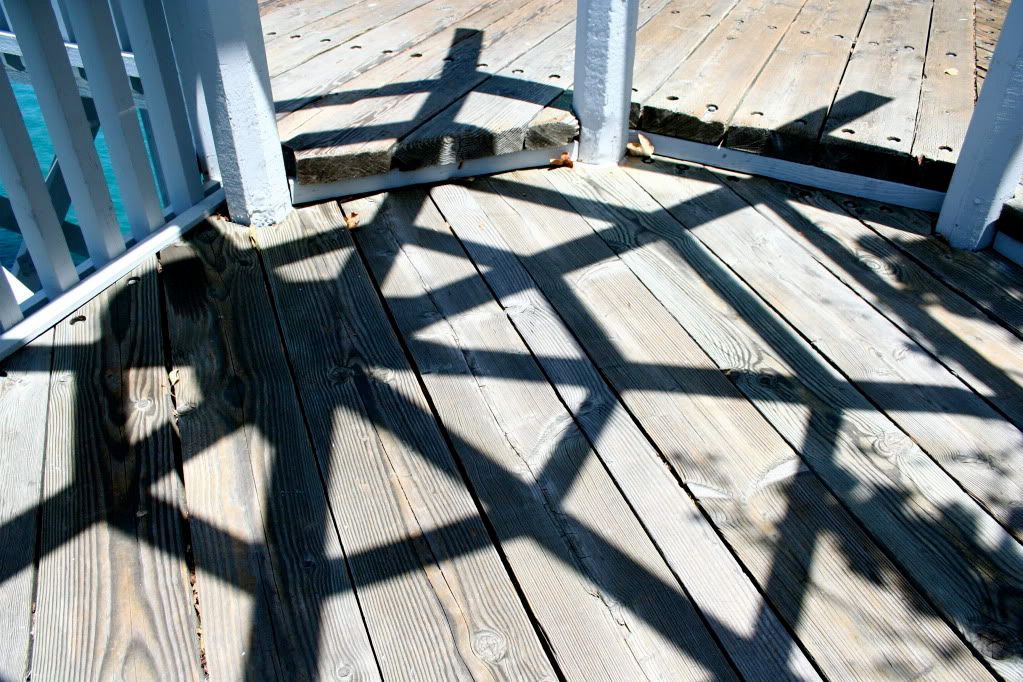 I love seeing love initials carved into trees, especially ones that have been there for years. I always stop to take photos of them. It's just so old-fashioned to proclaim your love on a tree. One day I hope to see mine and Robert's name on a tree...I definitely want to do carve our names on a tree in the backyard of our first house with three dates: the day we started dating, the day we got married, and the day we moved in. And then...followed by the birthdays of our kids. Hopefully a tree house will be on the top of that tree too!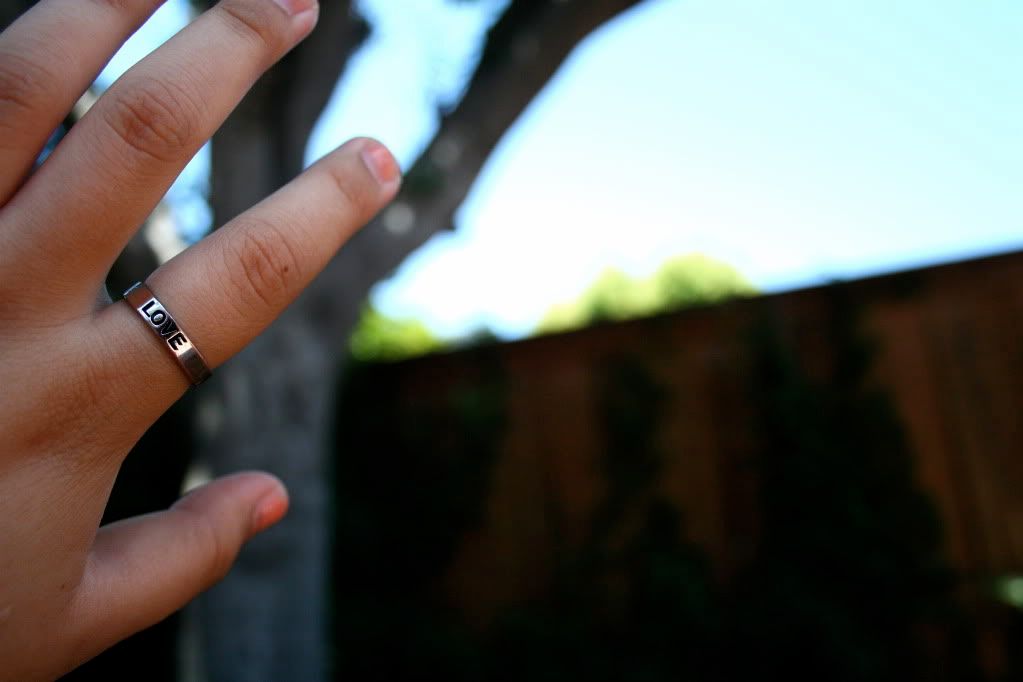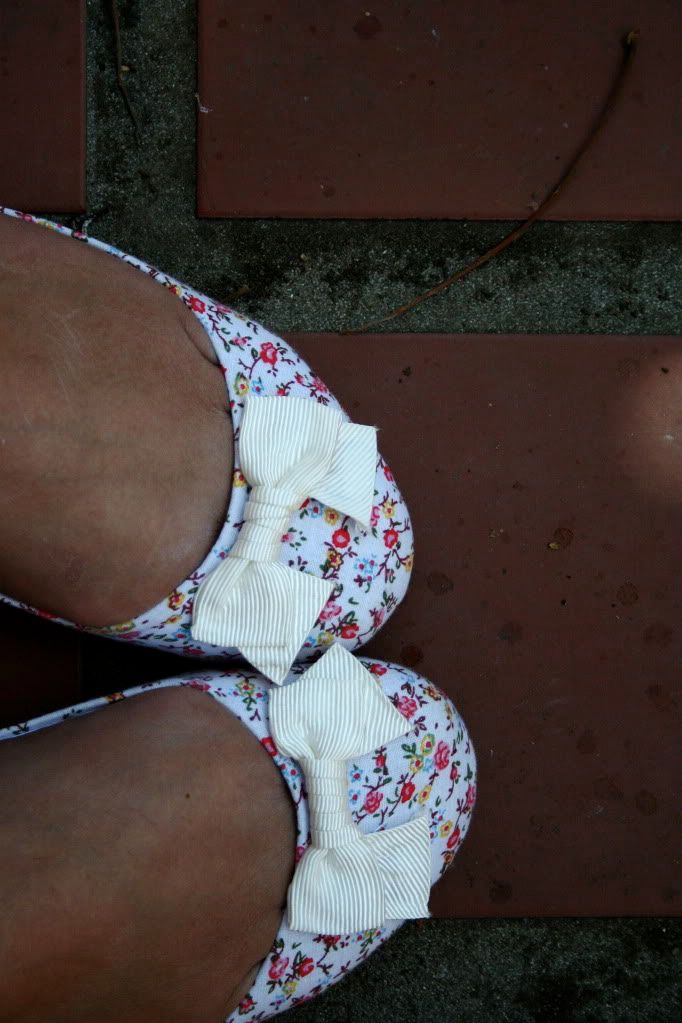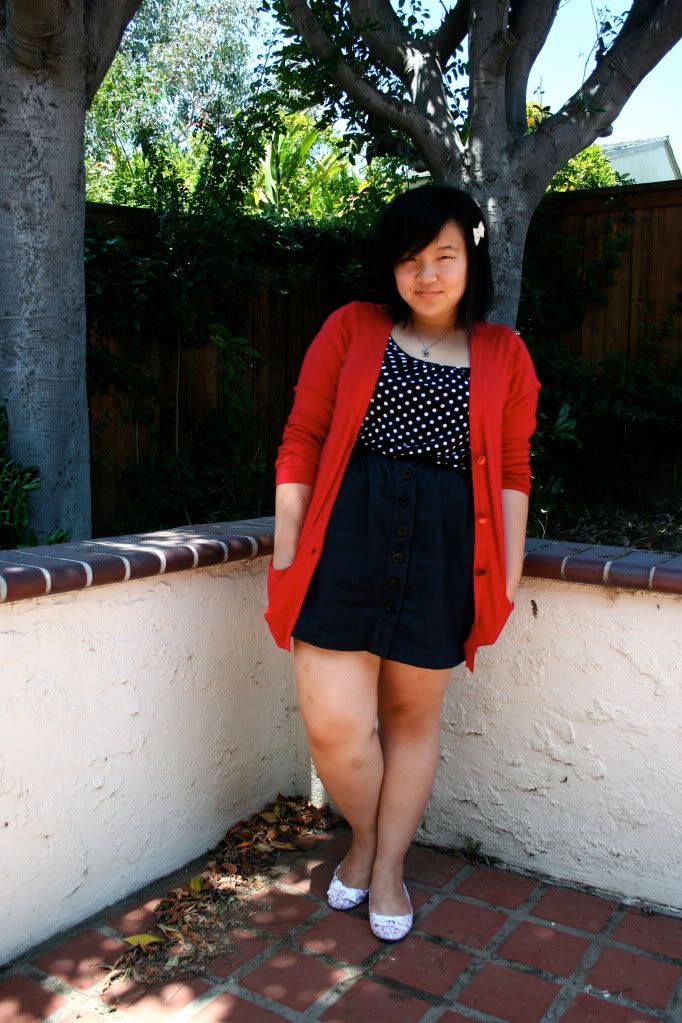 I'm sorry for another polka dot + red combo. I just couldn't really think of anything else today. I was saving this outfit for next week so it wouldn't be a whole week of red and polka dots, but I guess I have loads of time while I'm at work to think of new outfits for next week. I'm actually really surprised at how well polka dots are fitting in with my striped-filled closet, and yet I can't help feel like I'm kind of betraying stripes with my new obsession. My polka-dot tank was another Cotton On steal--just $5! I normally don't like toe-cleavage but these flats were too cute and cheap ($12) to pass up too. Besides, a little cleavage doesn't hurt anyone, right?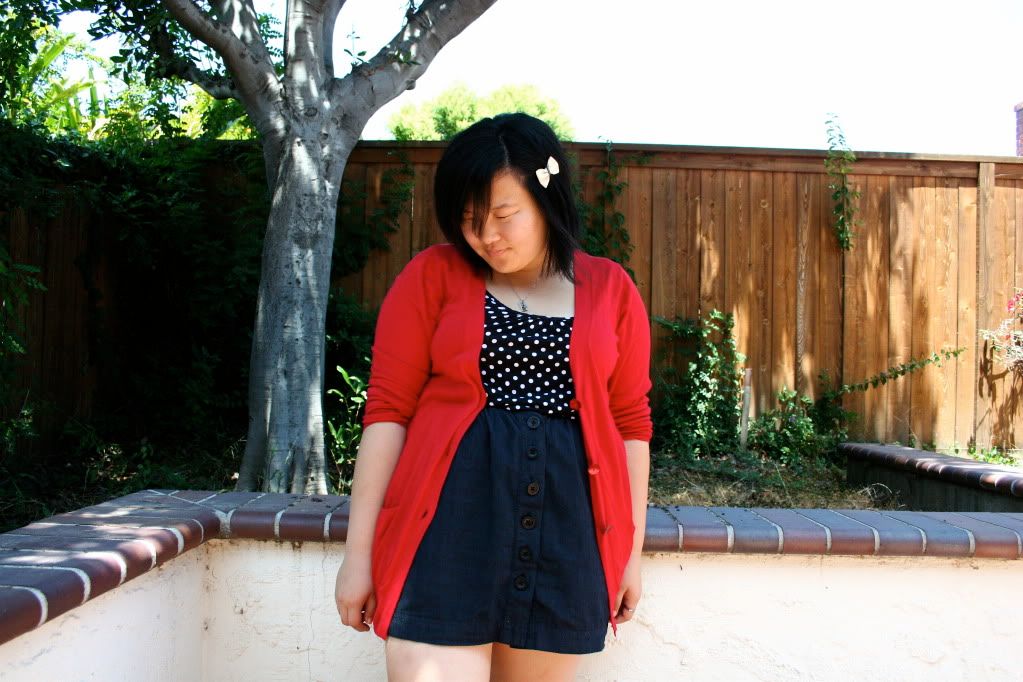 I lost my favorite gray cardigan a few weeks ago and so I think this red cardigan has become my go-to cardigan now. I've had it for months and have only worn it once before. The color is just perfect for summer. I think I'm gonna switch out the buttons for gold ones to jazz it up. I really hope I don't lose this one either. I have this bad luck of losing favorite cardigans. I've lost two already. I hope whoever found them is happy.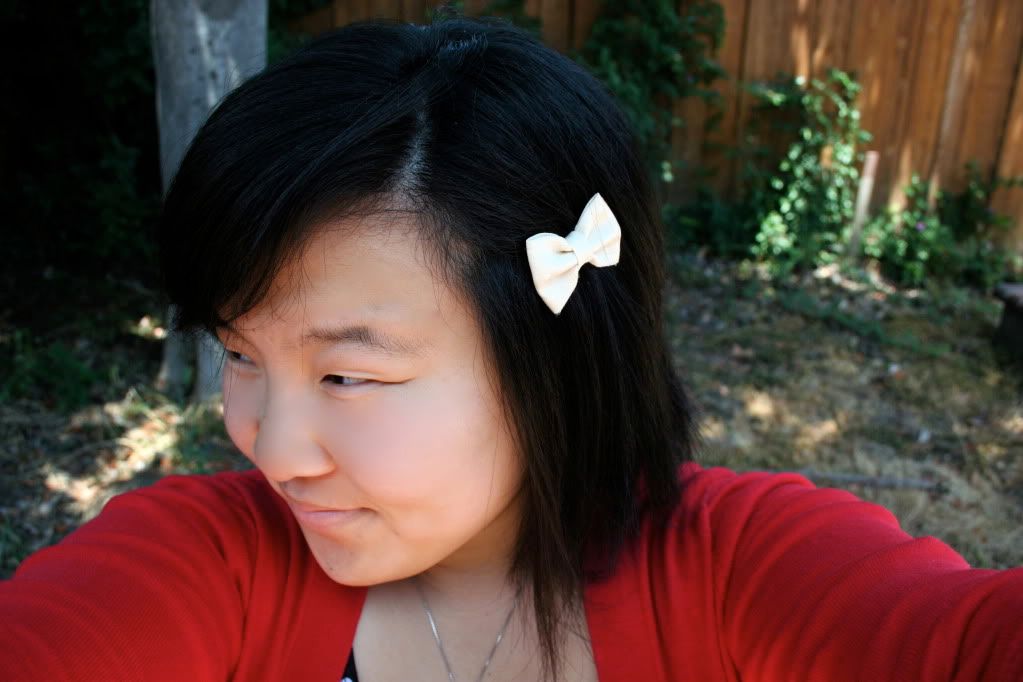 I got this bow a while ago from
Taylor
. It was initially attached to a bobby-pin, but my hair is too thick so I finally found an alligator clip and switched it. I'll definitely be wearing it a lot more now.
Hope your Friday is better than mine. Have a good weekend everyone! I guess this is my last spring outfit!
Until next post,
Jasmine
outfit:
cardigan -- zara; polka dot top and floral flats -- cotton on; chambray skirt -- uo
; ring -- courtesy of
lushae jewelry