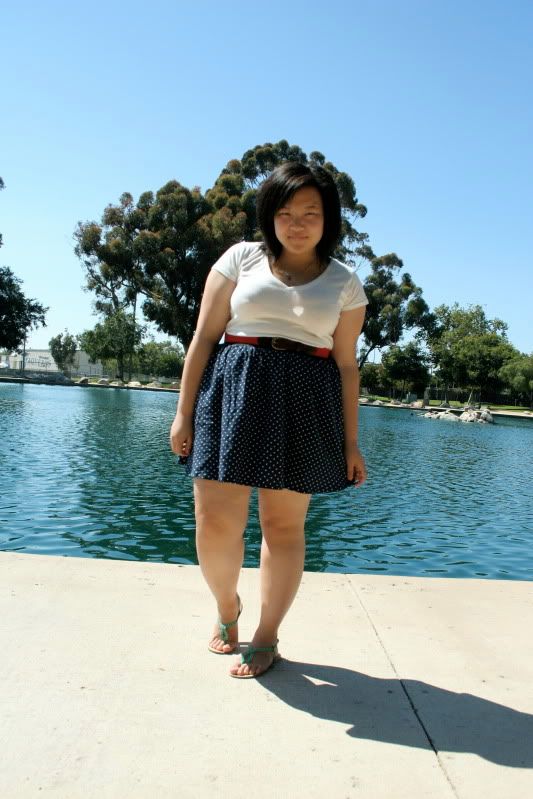 Hello!
Thank you everyone for your lovely comments on my
sailor romper
. I am most definitely
keeping
it! I went to exchange it for a smaller size today because the front was a bit ill-fitting, but now that the fit is pretty much perfect, I cannot let it go! I tried it with some skirts as some of you suggested it and I definitely will be wearing it like that soon! And you'll definitely be seeing it with tights in the Fall and Winter.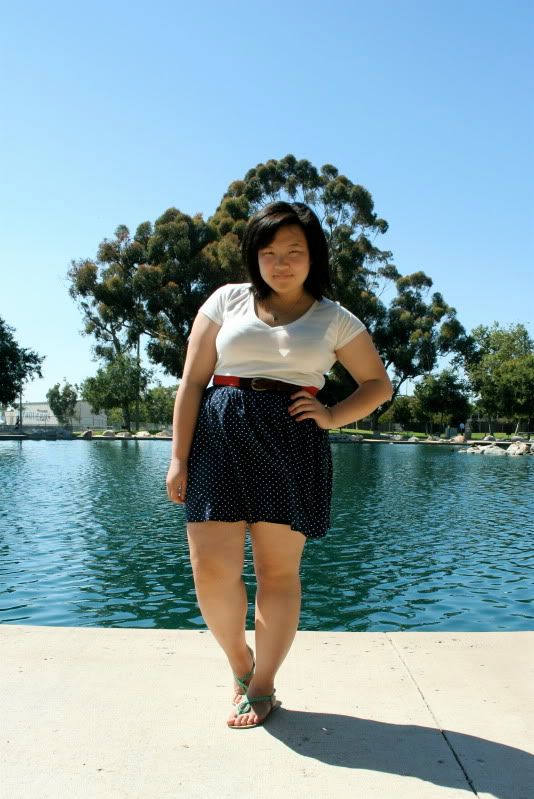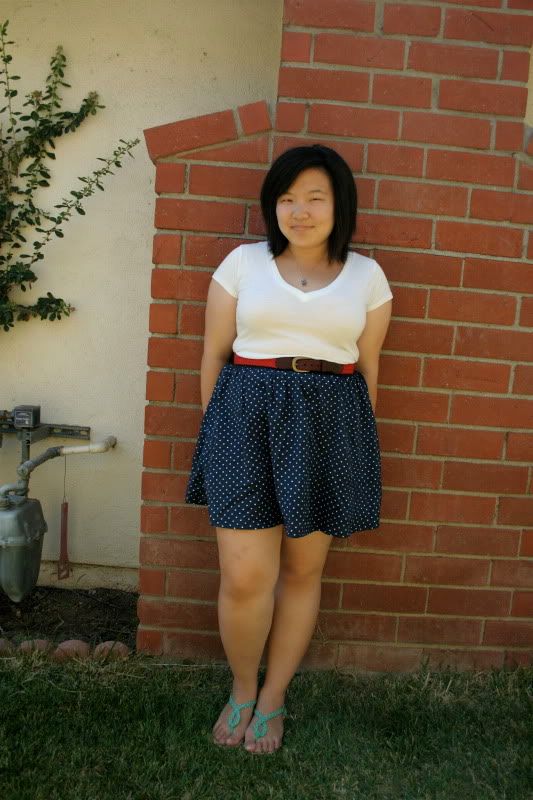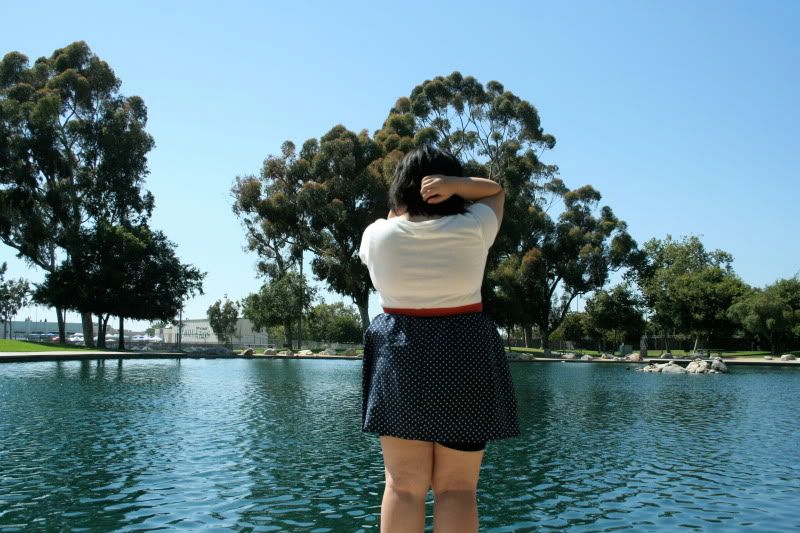 Today, I just decided to go back to the basics of a plain white tee and a skirt. Some days you just can't be bothered with the complexity of color and print mixing. I had a pretty easy day--made Robert and I lunch, picked up my paycheck, went to the mall to exchange my romper, finally found these biker shorts for $2 at Cotton On, and got some boba. Another great week of summer has come to an end. This is definitely the best summer yet!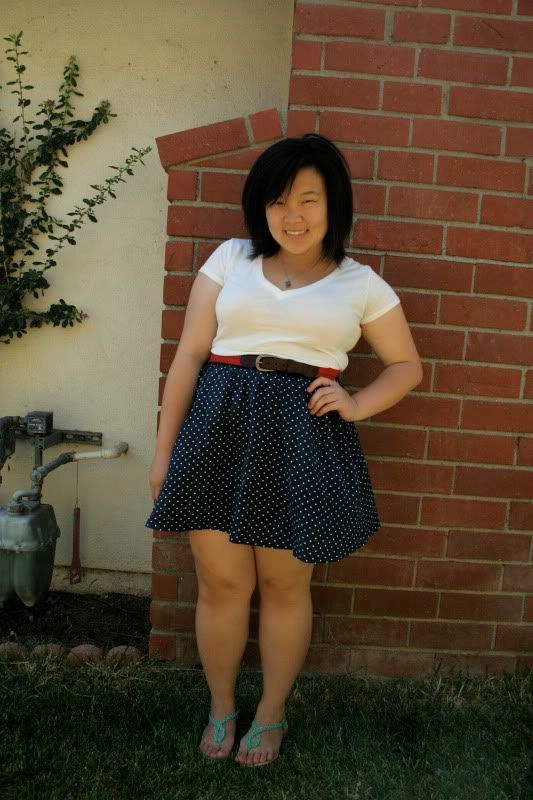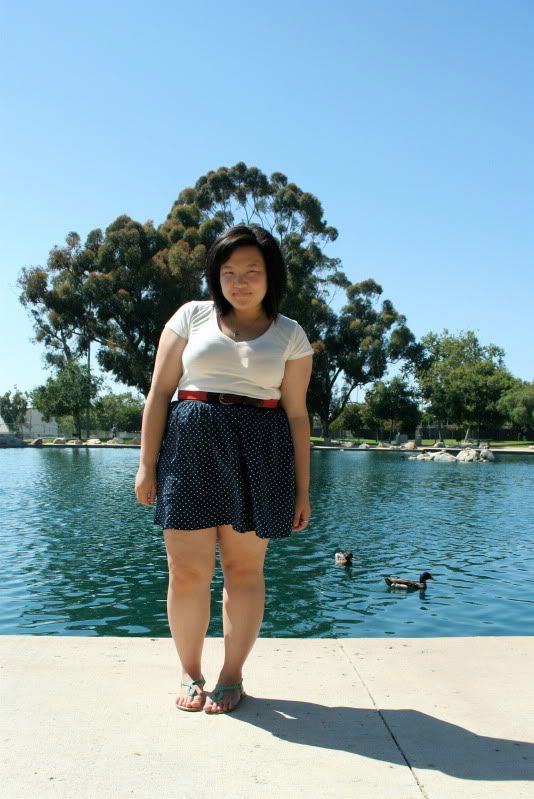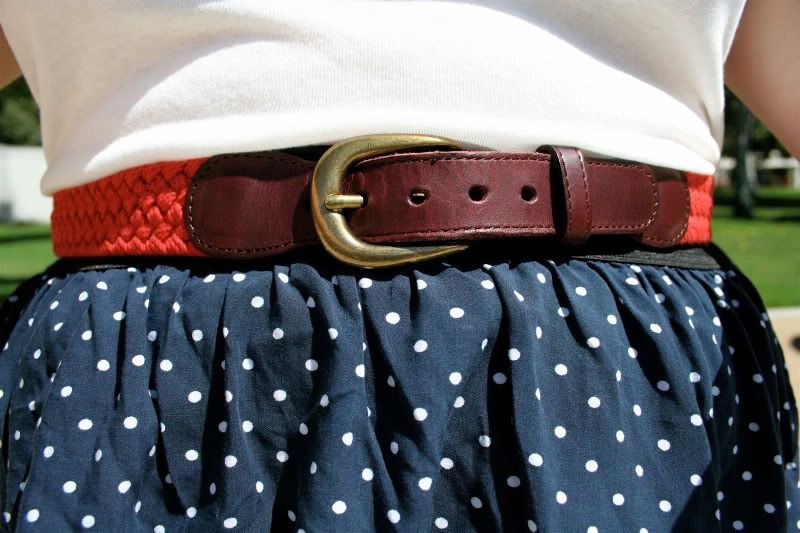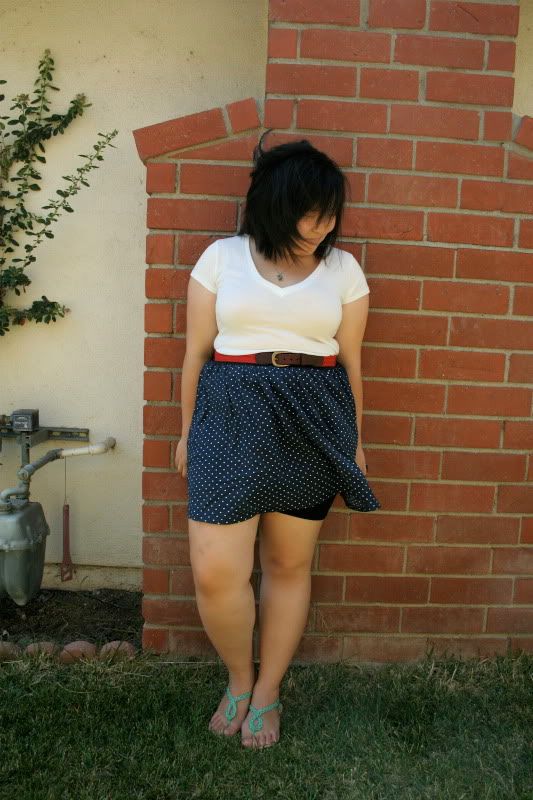 Since I'm still getting over the fear of taking photos in public, I take two sets of photos--one in my backyard just in case, and one in another location. Today I ventured to another lake in my city and I discovered that there is a brand new playground just waiting to be explored! I'm definitely dragging Robert there one day. We're two big kids at heart. This was the lake I used to run around for warm-up when I played for my high school tennis team. I liked both sets of photos so I'm showing you both! Sorry for my peek-a-boo shorts--it's been incredibly windy here in SoCal.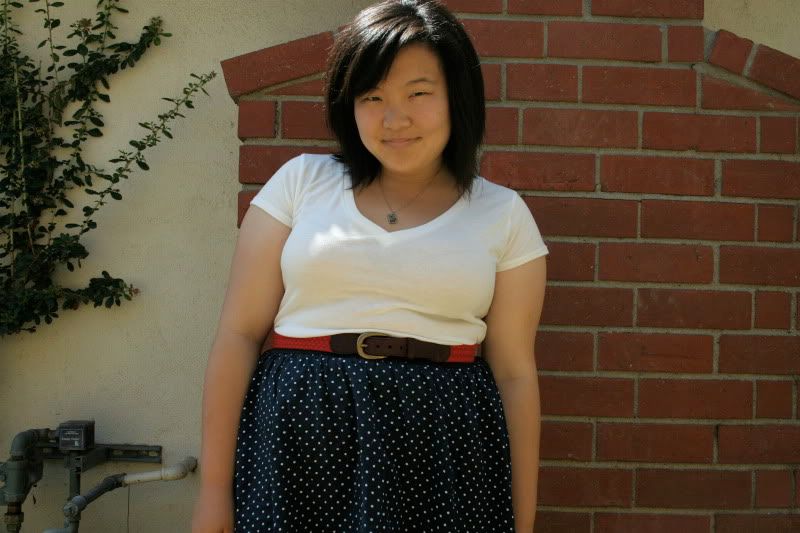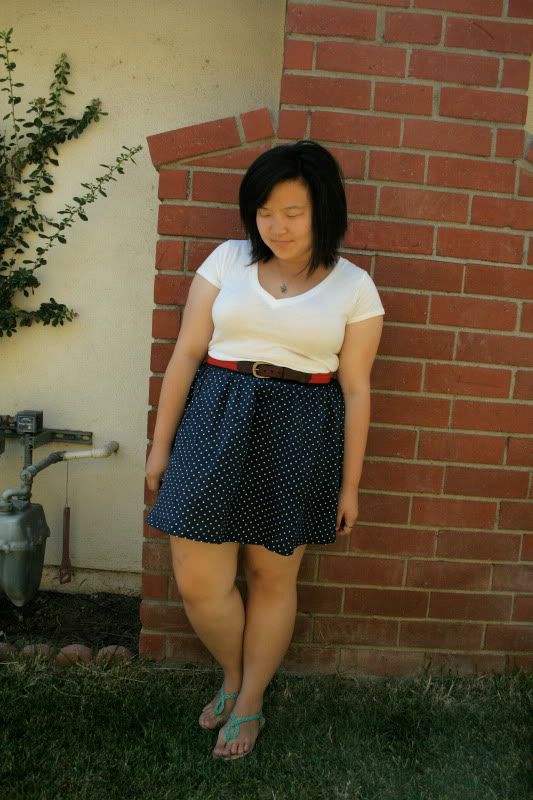 I have work for the next three days, but I hope everyone has a wonderful weekend!
Until next post,
Jasmine
outfit:

polka dot skirt and biker shorts -- cotton on; red belt and green sandals -- uo; white tee -- forever 21
PS. Don't forget to enter my
Summer Giveaway
!