Hello!
My summer officially began when I turned in my paper yesterday morning! The weather really couldn't be any better there. I had the best first day of summer ever! Unfortunately, I can't share the photos with you just yet...You'll just have to wait a little longer, but I promise it'll be worth the wait!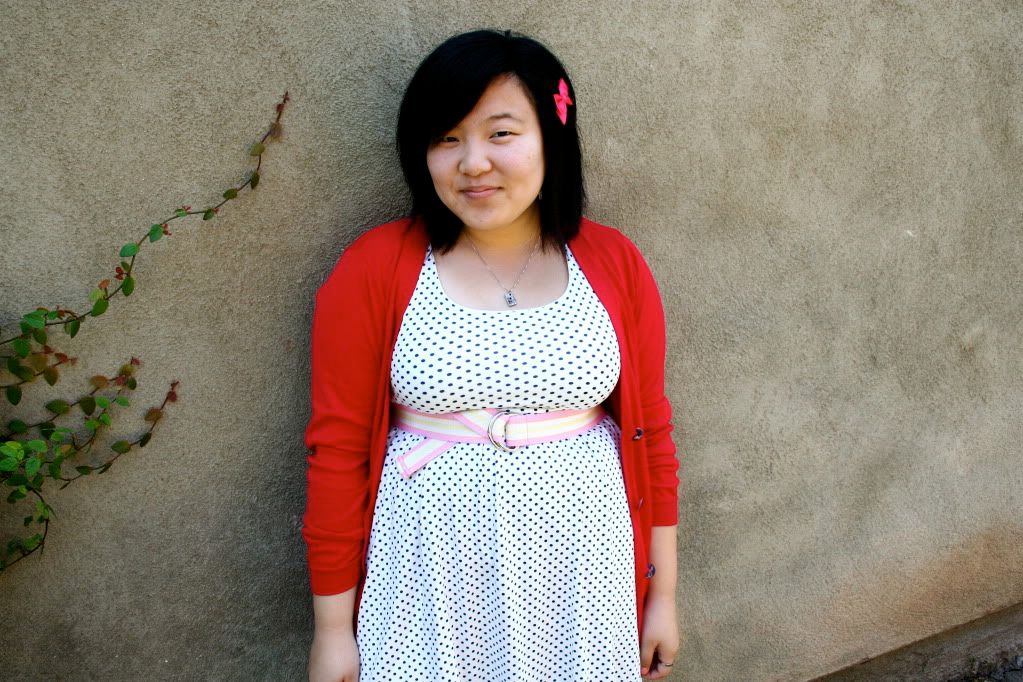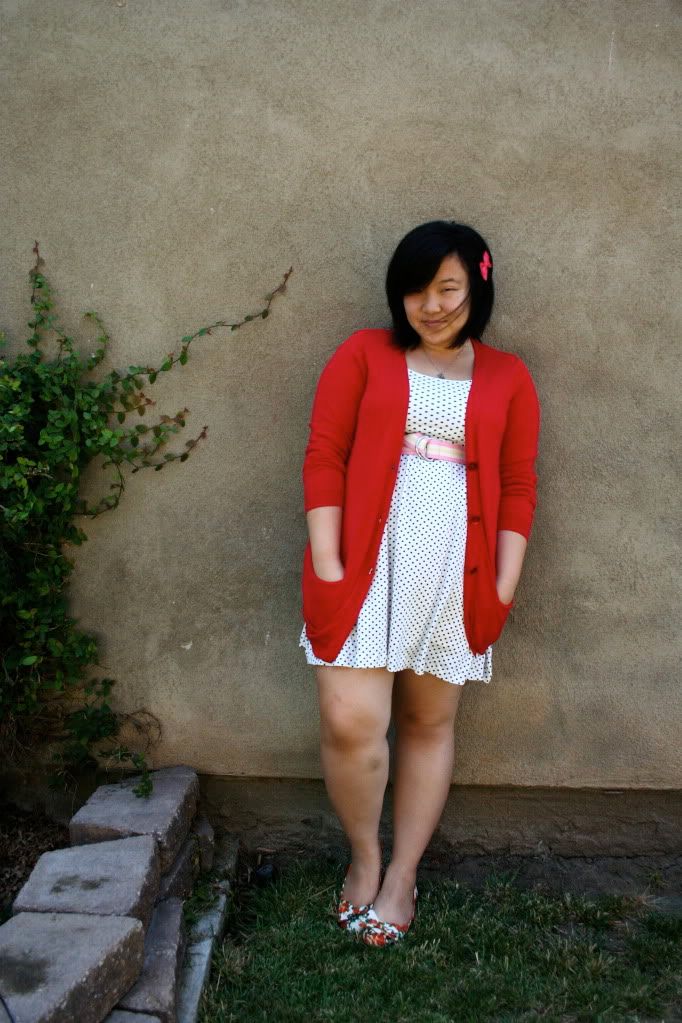 So yesterday, I spent the day in LA with Robert. We went to Santa Monica Pier and then walked up to the Third Street Promenade where we shopped until we dropped. We found a new store called "Cotton On" that was having a massive sale! I scored so many things for $40: 2 skirts, 2 pairs of shoes, a top, and we even donated some money to their charity because we felt bad that everything was so cheap. We'll
definitely
be going back to that store! Since the sky cleared up, we went back to the pier and just enjoyed time together until we had to drive downtown to join our friends for all-you-can-eat korean bbq! So delicious! We definitely got our $10 worth!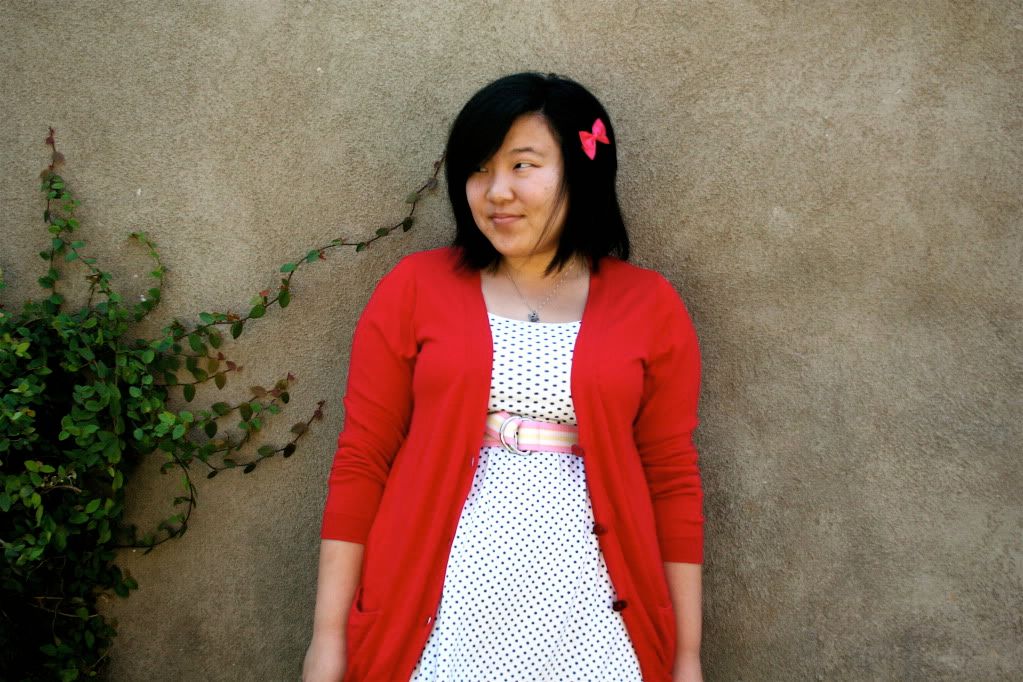 This is what I wore running errands before we went to LA yesterday, and what I'm wearing today. I bought this dress and these shoes on Friday with my bestie and wasn't sure whether I wanted to keep the dress or not. So I gave it a bit of a test-run with an outfit post and wearing it for about an hour yesterday. Well Robert loved it and it was super comfortable, so I'm keeping it--hence why I'm wearing it today. I'm really hoping these new goodies hold me over while I replenish my bank account because I am
broke!
I'll take better photos and style it up better another day...but I think polka dots and red were just made for each other, don't you?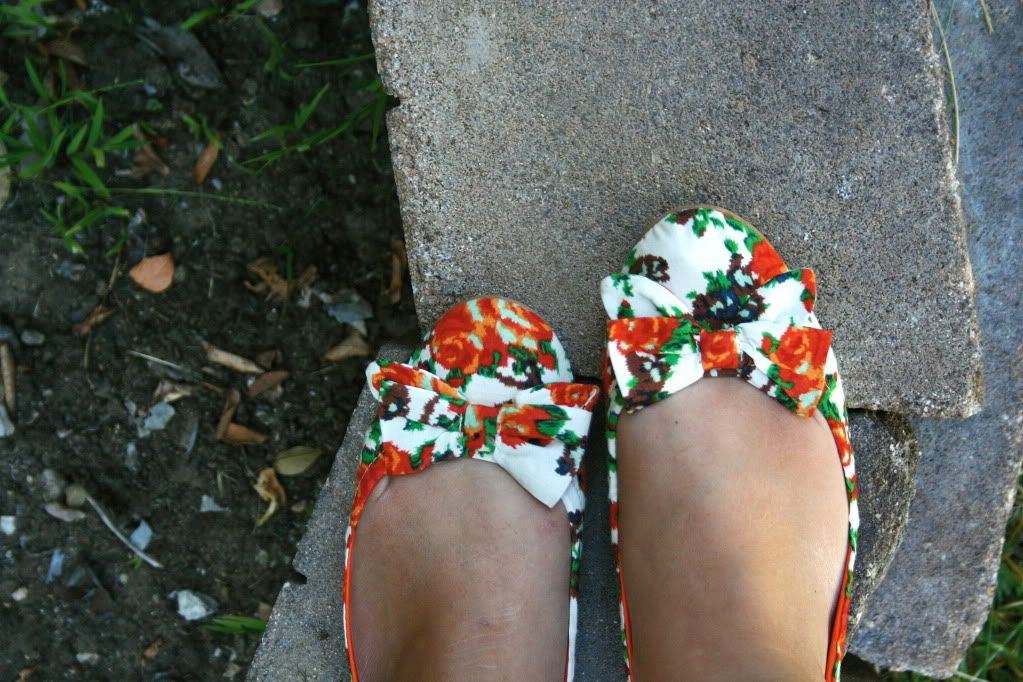 I just watched
The A-Team
with Robert, and it was actually really good! Bradley Cooper is so dreamy! Once summer classes begin next week it's go-time for studying for my teacher credential exams; applying for jobs; and going to class. So this is my only week of summer in a long while...Gotta live it up!
Until next post,
Jasmine
PS. My goal this summer is to wear more dresses, because I realized that I have accumulated a lot over the years. Some have never even been worn...!
outfit:

red cardigan -- zara; polka dot dress and floral flats -- f21; belt -- gap; pink bow -- h&m