Hello!
I'm pretty excited about today's post because...it's
not
located in my backyard! I ventured out by myself to the lake in my city. I was pretty nervous because I'm not quite used to public photoshoots, but I'm hoping with time the paranoia of someone staring at/judging me will ease away. The water may be a yucky green, but I chose the lake because it's pretty much the center of the city, and because I'm wearing an especially nautical outfit. As you can see I went a bit picture happy today...So enjoy!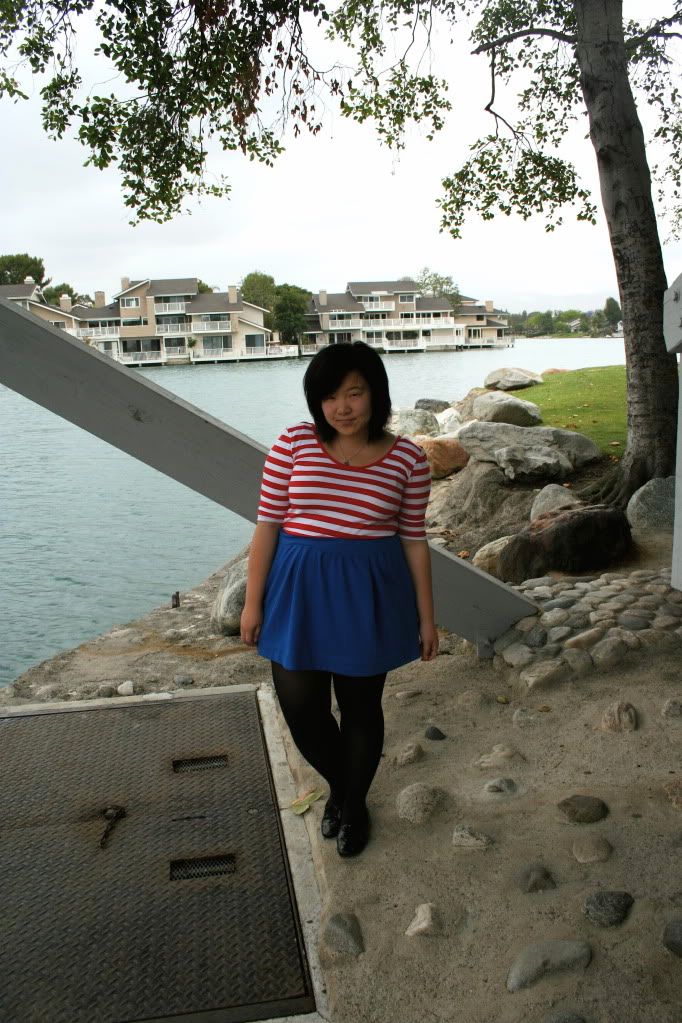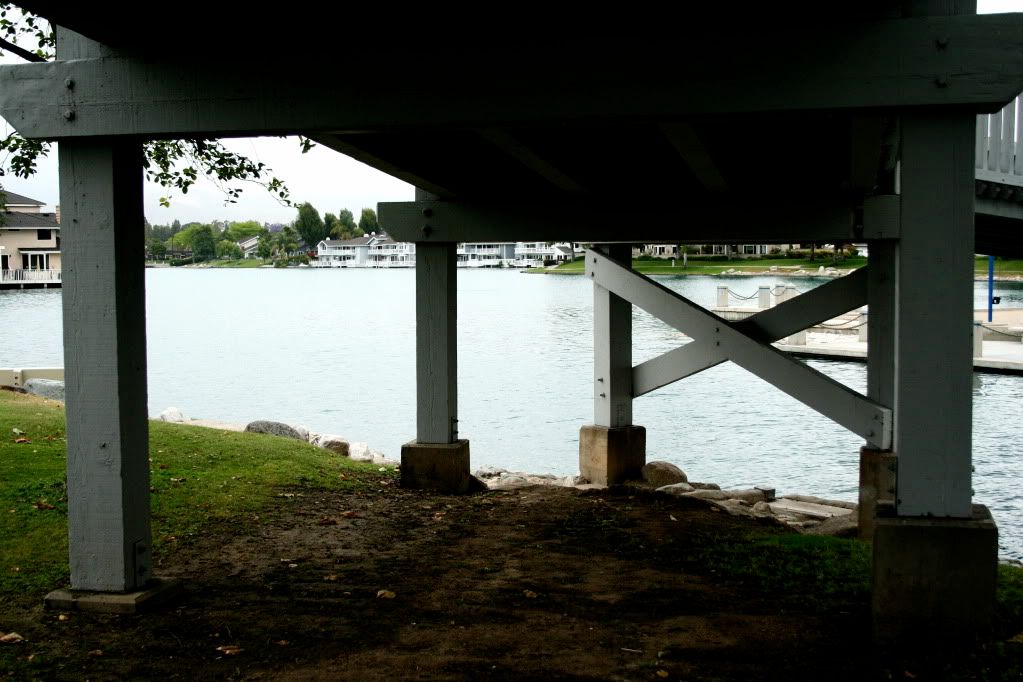 I am done with my exams! And it feels
so
good! I was in no condition to write a paper last night so thank goodness my professor extended the deadline until Monday. My brain was really hurting yesterday after two exams. The multiple choice questions for both exams were tricky, but I'm pretty sure my answers to the short-answer questions will save me.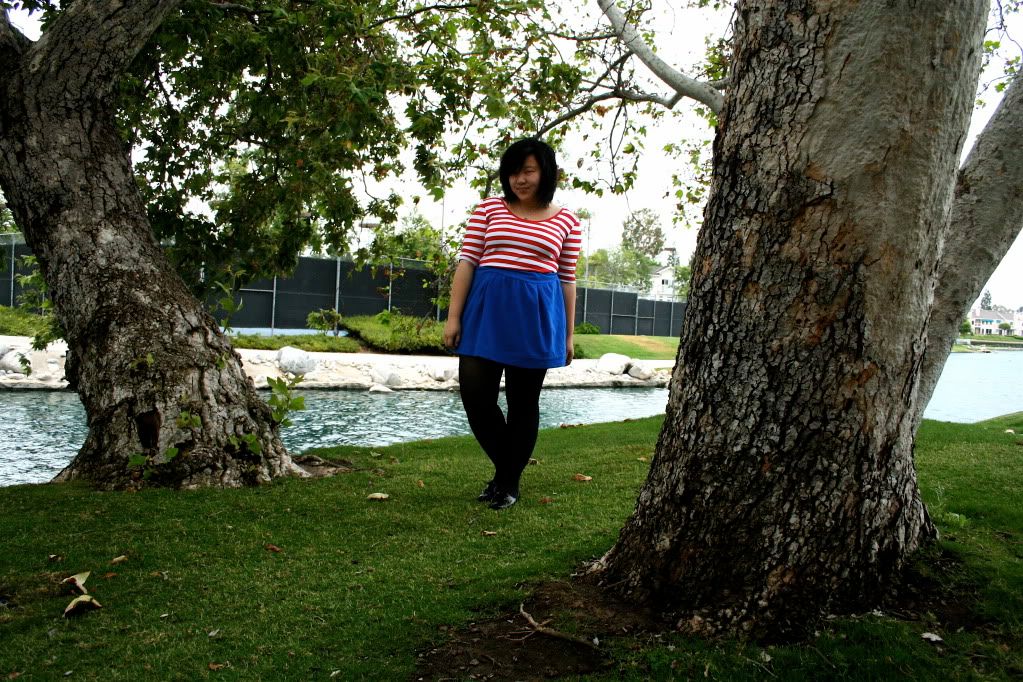 I've had this red-striped top for months now. I don't really know why I hadn't worn it out before. I guess it fits better now that I've lost some weight. It's pretty long and could pass off as a mini-dress but I prefer it as a top.
Sadly, it just doesn't feel like summer. I blame the weather. Why am I still in tights? Why is there not even a hint of blue in the sky? I really hope it clears up this weekend because I need to go the beach!
I hope everyone has an amazing weekend!
Until next post,
Jasmine
outfit:

red striped top -- forever 21; blue skirt -- uo; tights -- h&m; oxford flats -- payless