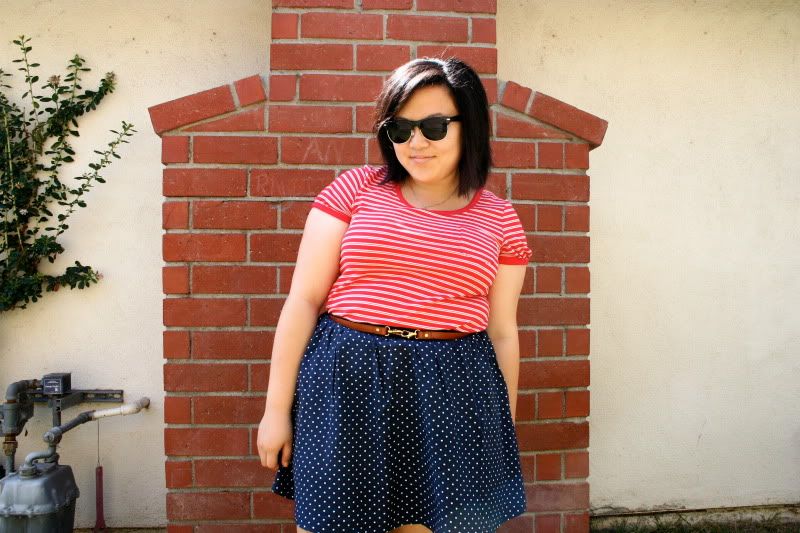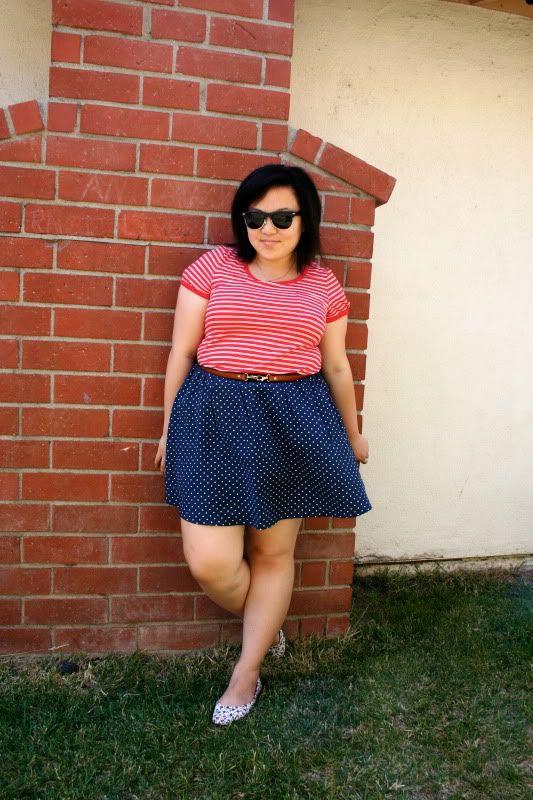 Hello!
Surprised to see me so soon? I
must
be having a good week if I have back-to-back outfit posts! This week has definitely been refreshing having nothing to do. Yet I'm kind of relieved that school resumes next week. Call me crazy but I get bored of summer after a while...I'll probably think myself crazy when I look back on this statement in a few weeks...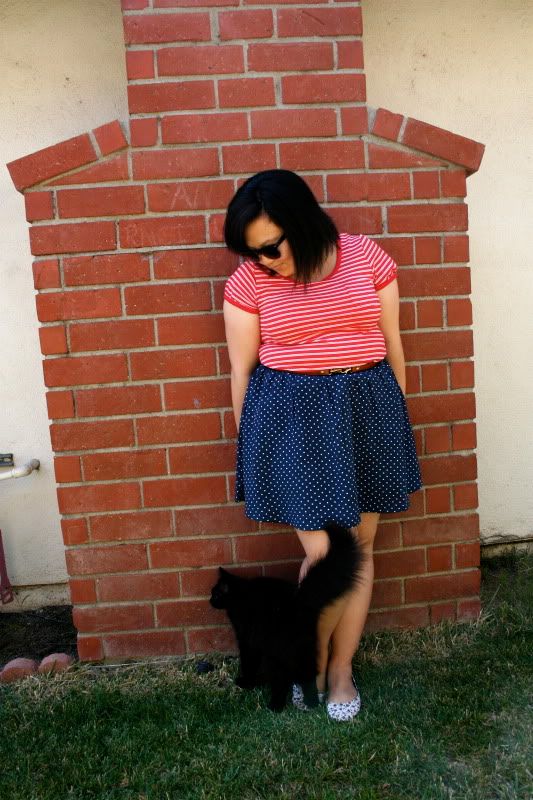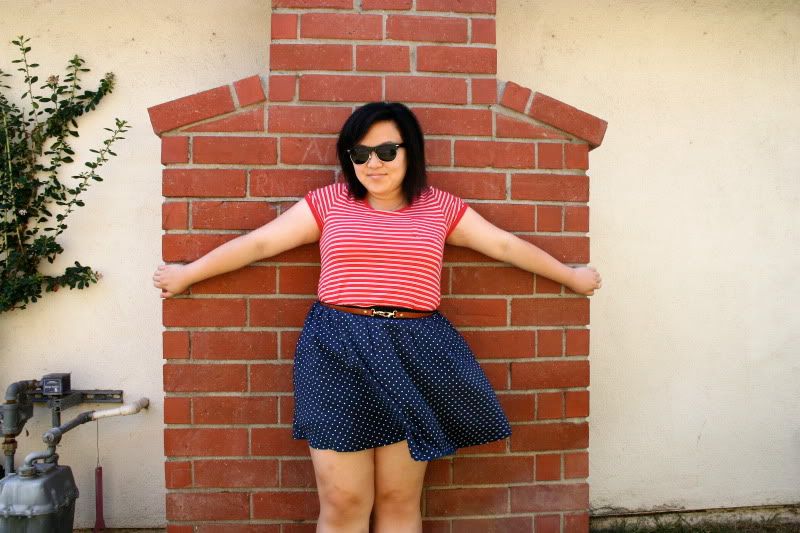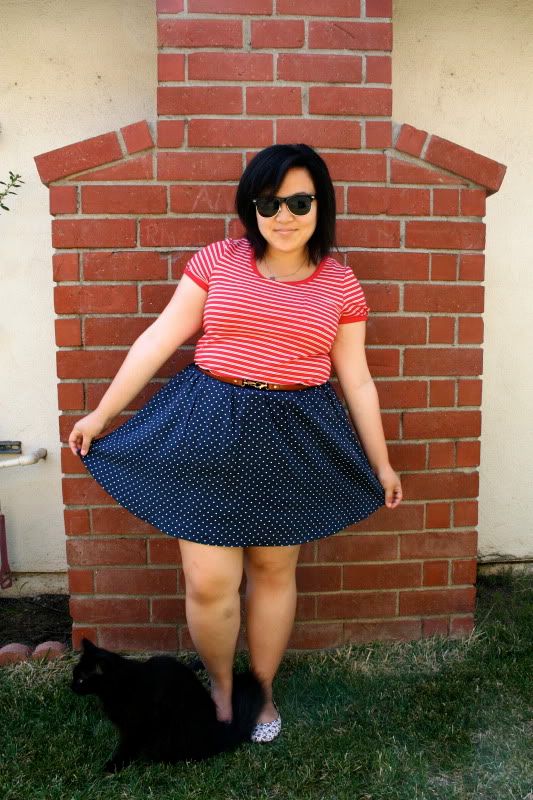 Anyway, here's one of the skirts and one of the pairs of shoes I got on Monday. Each was just $5! I chucked out my rule that every skirt I own has to have pockets when I saw this one. How could I
not
buy it? I bought another skirt just like it but it has a floral print for the same price, and now I'm kind of regretting not getting the striped one too. Maybe next time. I realized that on Monday I didn't buy any stripes either. Don't worry I still love stripes. In fact I found my perfect red striped top today at Zara! So much for not spending anymore money...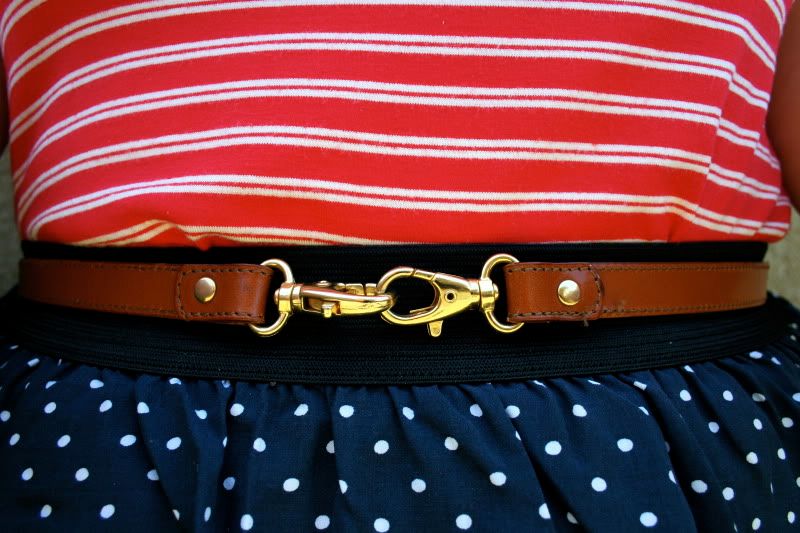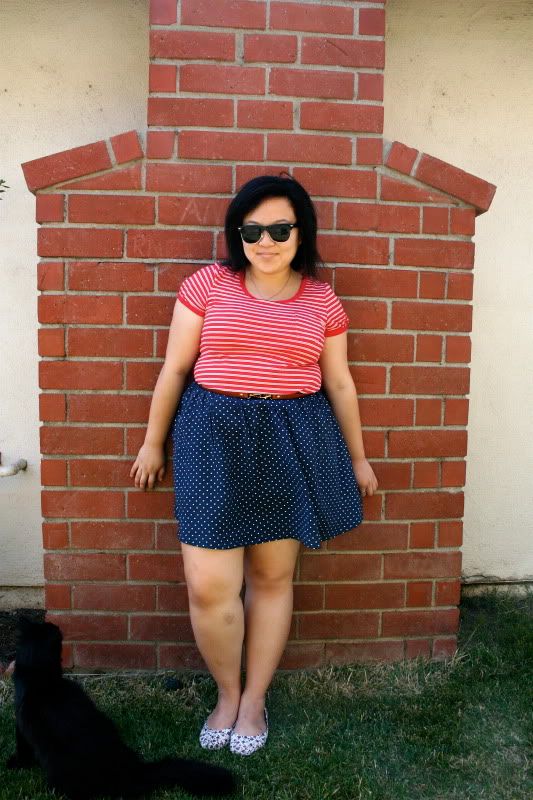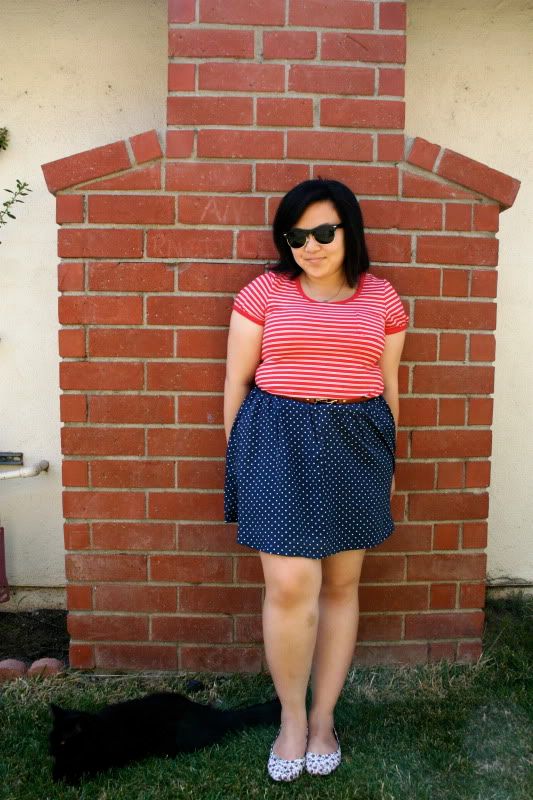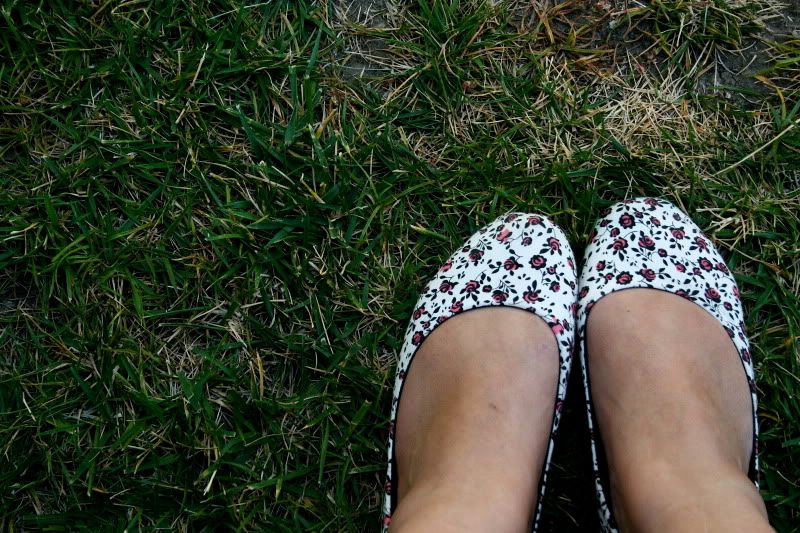 Speaking of the color red, I just realized that this is my third outfit in a row that has red in it. I think it's my new favorite color! It's such a great color to accent any outfit with and it goes so well with blue. I am still on the hunt for the perfect red bow though. Hopefully my bestie will find it for me while she's in China studying abroad.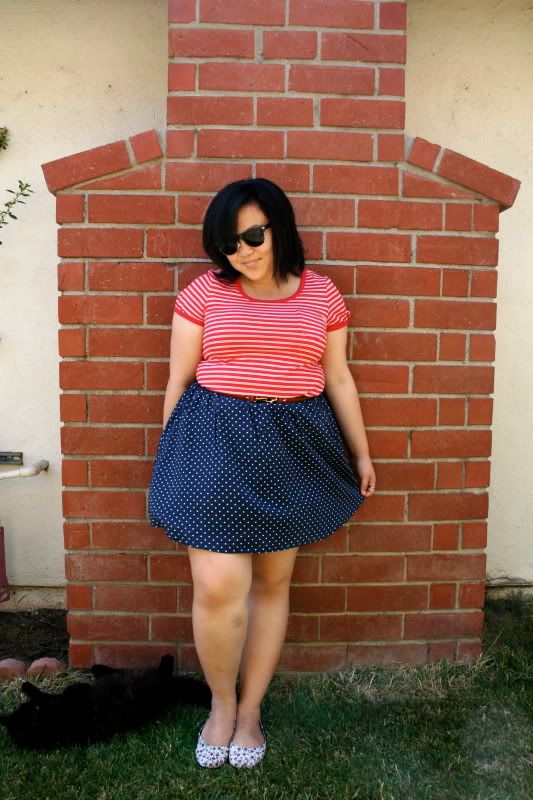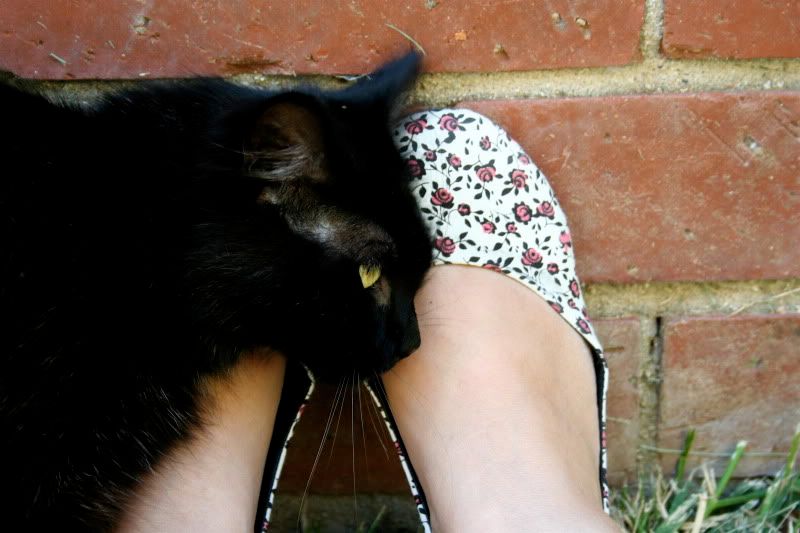 I think another growing obsession I have, besides polka-dots and the color red, is floral-printed flats. They just make it so easy to mix patterns and add a feminine touch to any outfit. I think slowly my closet is becoming more and more complete. It's crazy to think that about a year ago all I ever bought were plain v-necks. Now I'm a bit print-crazy.
Oh, and look who came to join me in my backyard? The neighbor's cat! I'm not really a cat-person, but she's super sweet. I don't know her name, but I've named her Charcoal.
Until next post,
Jasmine
PS. If the skirt was dotted with stars instead of circles, I could totally pass off as an American flag.
outfit:

red striped crop top -- f21; polka dot skirt & floral flats -- cotton on; belt -- purse strap; sunglasses -- uo